JJ Abrams is one of the biggest names in film and television, being the mind behind some of the most massive pop culture stories of the past twenty years; he relaunched the Mission: Impossible, Star Trekand Star Wars franchises, after all. The prolific director, writer, and producer is not slowing down anytime soon, as his production company Bad Robot signed a massive deal with Warner Bros. to develop original projects as well as projects related to The Shining and DC Comics characters.
Stretching across multiple films and television series, JJ Abrams' career is often defined by narratives that draw in audiences with exciting beginnings, but with endings that often end up disappointing, and telling stories of young people being pulled in various directions by life and how those decisions will impact them into discovering their identity. With projects stretching from film to television, Abrams' career has had some monumental highs and some disappointing lows, and here is his work as a director and creator, ranked.
10

Star Wars: The Rise of Skywalker

Star Wars: The Rise of Skywalker was billed as the final entry in the Skywalker Saga. Abrams returned to a galaxy far, far away after original Episode IX director Colin Trevorrow stepped down due to creative differences with Lucasfilm. This left Abrams with the shortest pre-production phase of any Star Wars film to craft what was supposed to wrap up the sequel trilogy but also work as an ending for the other two trilogies. The finished film is regarded by many to be a disappointment, evidenced by being one of the few Star Wars films to receive a rotten score on Rotten Tomatoes, and disappointed both fans of Abrams' The Force Awakens and the previous The Last Jedi. Abrams' restart of Star Wars was a breath of fresh air, but his attempt to close it gave way to many of his worst tendencies.

Related: Star Wars Movies, Ranked From Worst to Best
9

Super 8

Super 8 is Abrams's only film not based on a pre-existing storyline, although it does draw heavily from the aesthetic of 1980s Steven Spielberg, Amblin-produced stories. The film was a decent hit at the box office, yet has sort of been eclipsed by Stranger Things, which goes for a similar 80s throwback approach. The movie's mystery marketing campaign ended up just hiding a simple alien encounter story, which itself is less interesting than the tender coming-of-age story of a group of kids making a film. The strongest aspect of Super 8 is in fact the fake movie that runs over the end credits, showing how, despite all the money at his disposal, Abrams still sees himself as a kid making movies at heart.
8

Star Trek: Into Darkness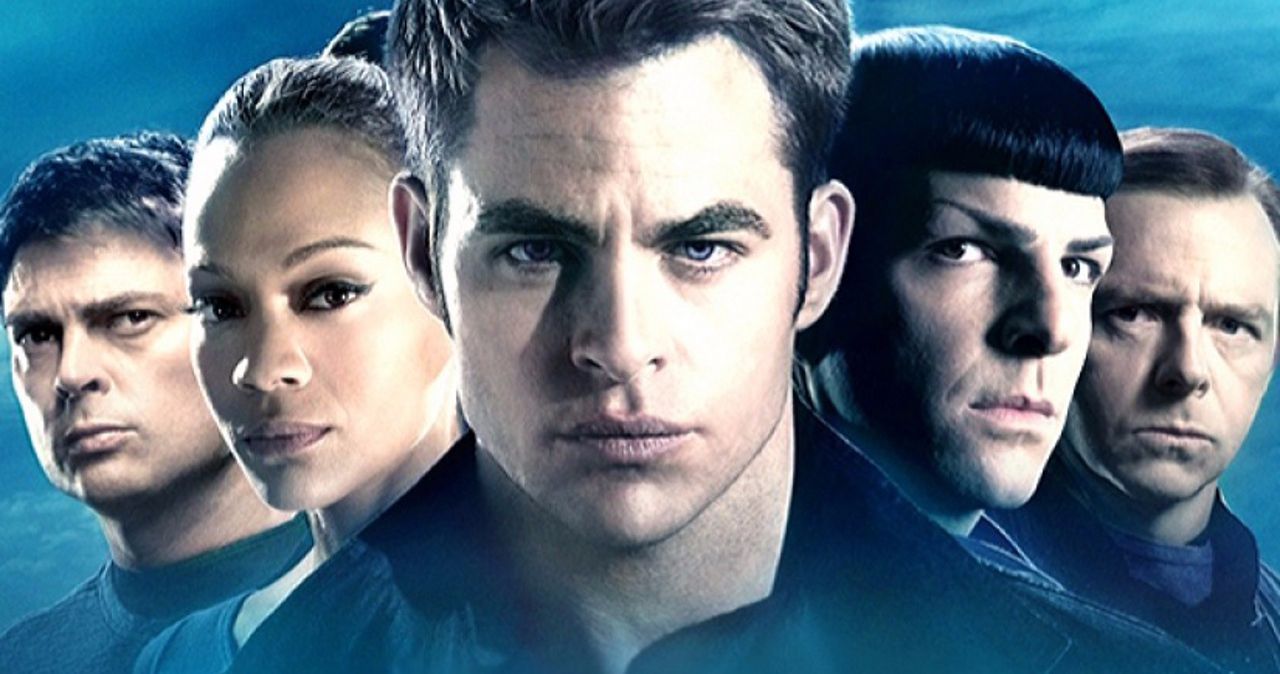 Similar to Star Wars: The Rise of Skywalker, Star Trek Into Darkness sees Abrams fail to quite capture the magic of the first entry in the franchise. This speaks to a larger issue of his work where he knows how to make a strong beginning but continuing the momentum is his weak point. With the world of exciting possibilities at his disposal, Abrams instead decides to use the reboot set up to make a re-imagining of Star Trek II: The Wrath of Khan, inviting unfavorable comparisons to the most beloved entry in the original Star Trek franchise. Despite all its flaws, Star Trek Into Darkness still manages to succeed as an exciting action movie with some interesting themes that feel right at home within Star Trek.
7

Fringe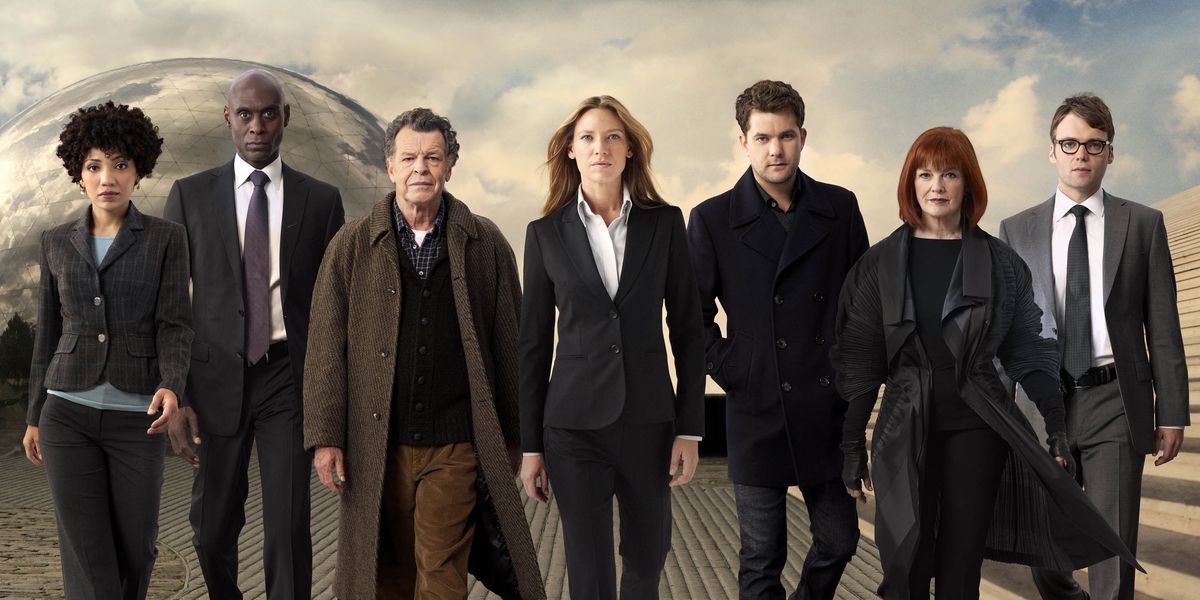 Made when Abrams was at a creative high point after producing Cloverfield and before the release of Star Trek, Fringe follows a team of FBI agents who investigate unexplained mysteries. Originally a monster-of-the-week series that drew heavy comparisons to The X-Files, as it progressed it became more serialized and developed its own mythology including parallel universes. While not attaining the same level of pop-culture omnipresence as his earlier series, Fringe developed a loyal fan base that helped get it to 100 episodes over five seasons.
6

Alias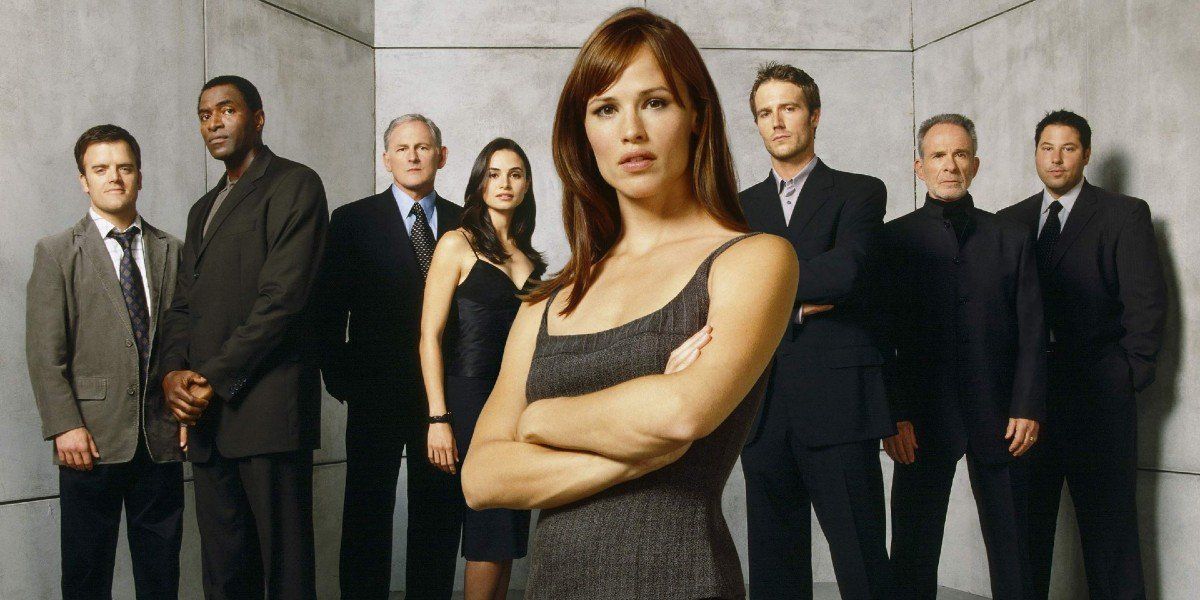 Abrams' second major television series, Alias was the breakout series that made Jennifer Garner a star. The show focuses on Garner's character Sidney Bristow, an undercover agent for the CIA infiltrating a rogue criminal organization. The series underwent a slight reboot in season two after its big post-Superbowl episode, which changed up the series' structure. This willingness to change the show's status quo showed that Abrams was willing to take big creative chances to keep his projects interesting. Alias ran for five seasons on ABC from 2001 to 2006, and while never the rating juggernaut ABC wanted it earned positive reviews, awards nominations, and a passionate fan baseincluding Tom Cruise, who helped book Abrams his first feature film.
5

Mission: Impossible III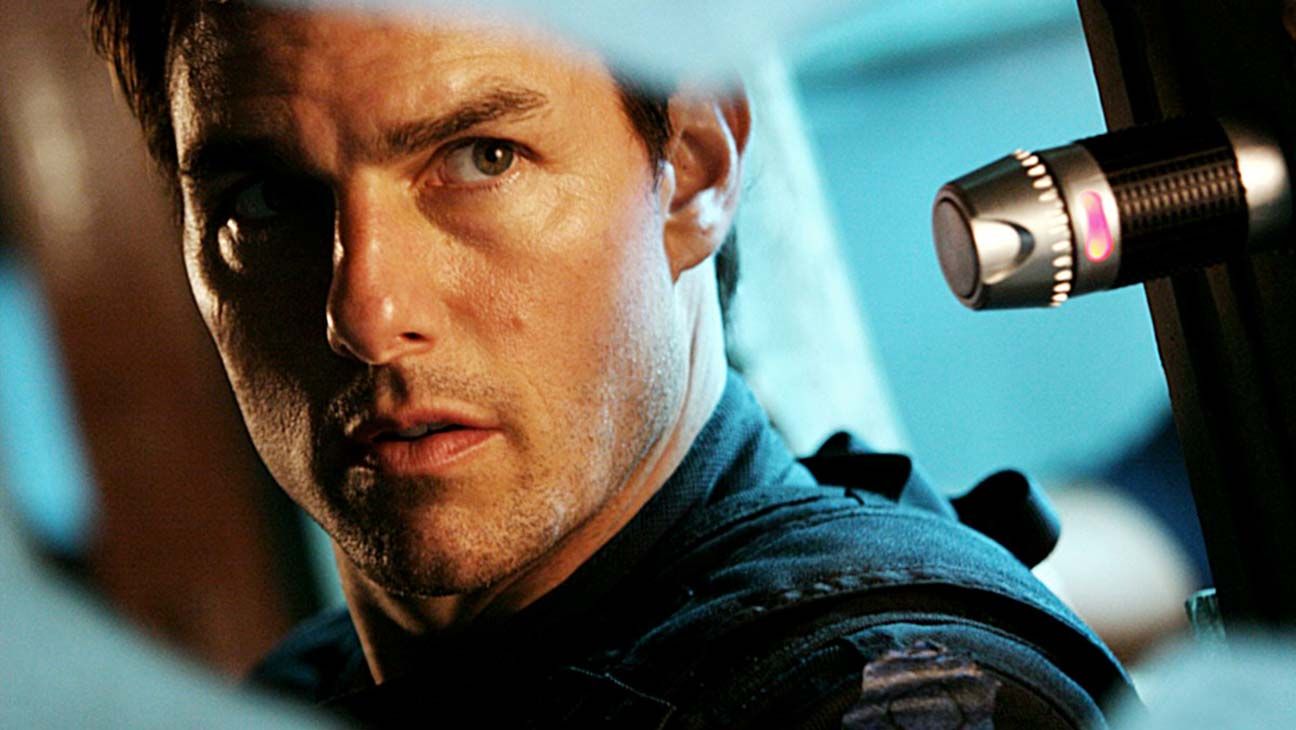 After years of working in television, Abrams made his directorial debut with Mission: Impossible 3 after Tom Cruise binged the first two seasons of Alias on DVD. At the time, it was the biggest budget debut feature film for a director. While the lowest-grossing entry in the franchise, the movie might be the most important, as it set in motion many of the major changes the franchise would implement later on. It begins to ground Ethan Hunt (Tom Cruise) with a personal life and a wife (Michelle Monaghan), it introduces Benji (Simon Pegg) who becomes the second-longest-term team member after Luther (Ving Rhames), and Bad Robot would become a producer on all the subsequent Mission: Impossible movies. Abrams' talent combined with a masterful villain performance by the late great Philip Seymour Hoffman, Mission: Impossible 3 revitalized the franchise.
Related: Here's Every Mission: Impossible Movie, Ranked
4

Lost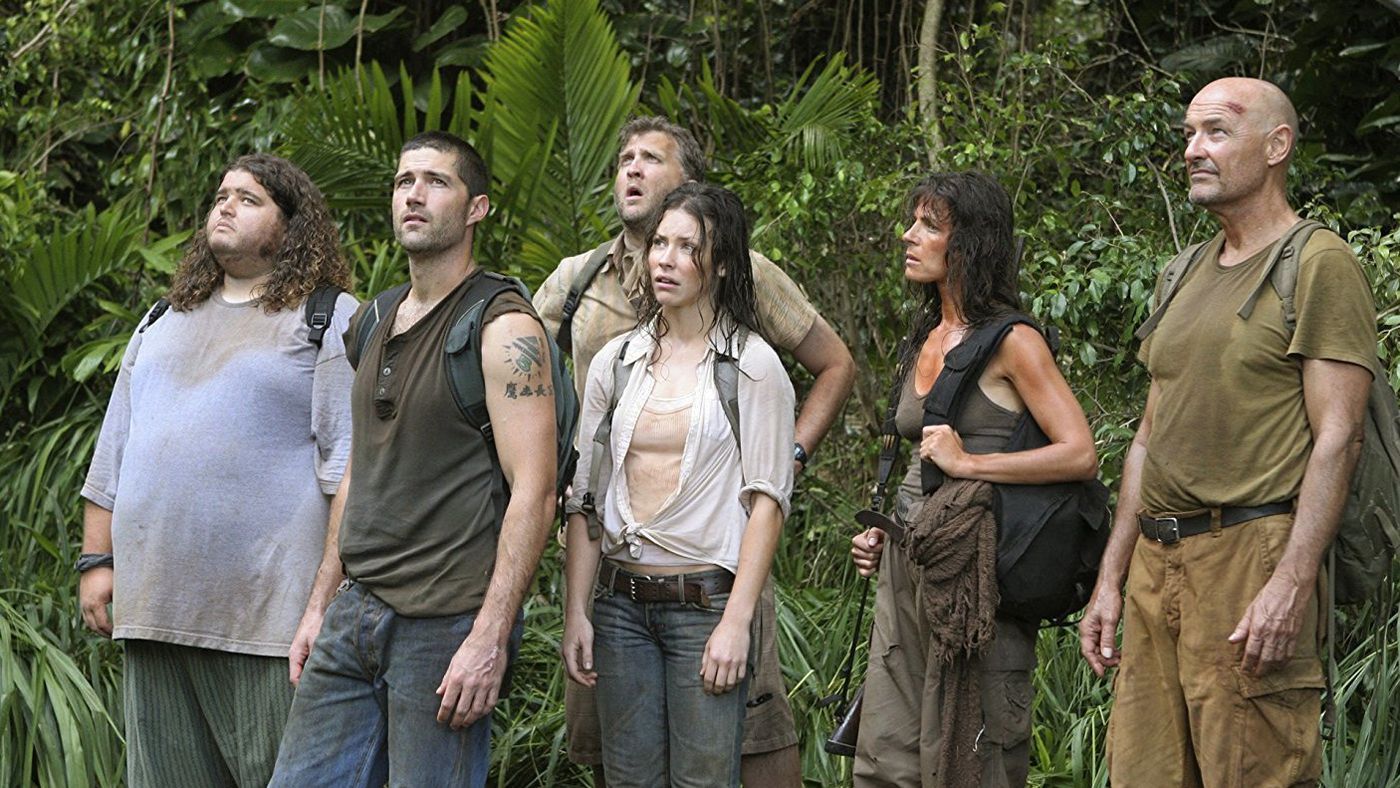 While often cited for an ending that divides fans to this day, it is hard to emphasize just how groundbreaking Lost was as a television series when it aired in 2004. Abrams and Damon Lindelof developed the series bible, but while Abrams was involved, he departed the project early due to scheduling conflicts with Mission: Impossible III, leaving Lindelof in charge. Abrams was still able to direct the two-part pilot episode, though, and his influence can be felt throughout the entire series with the work he put in during its development. Lost became an instant smash hit when it aired, and the series' captivating mysteries became closely linked with Abrams style even if Damon Lindelof was largely the mastermind (as seen in his later brilliant show, The Leftovers).
3

Felicity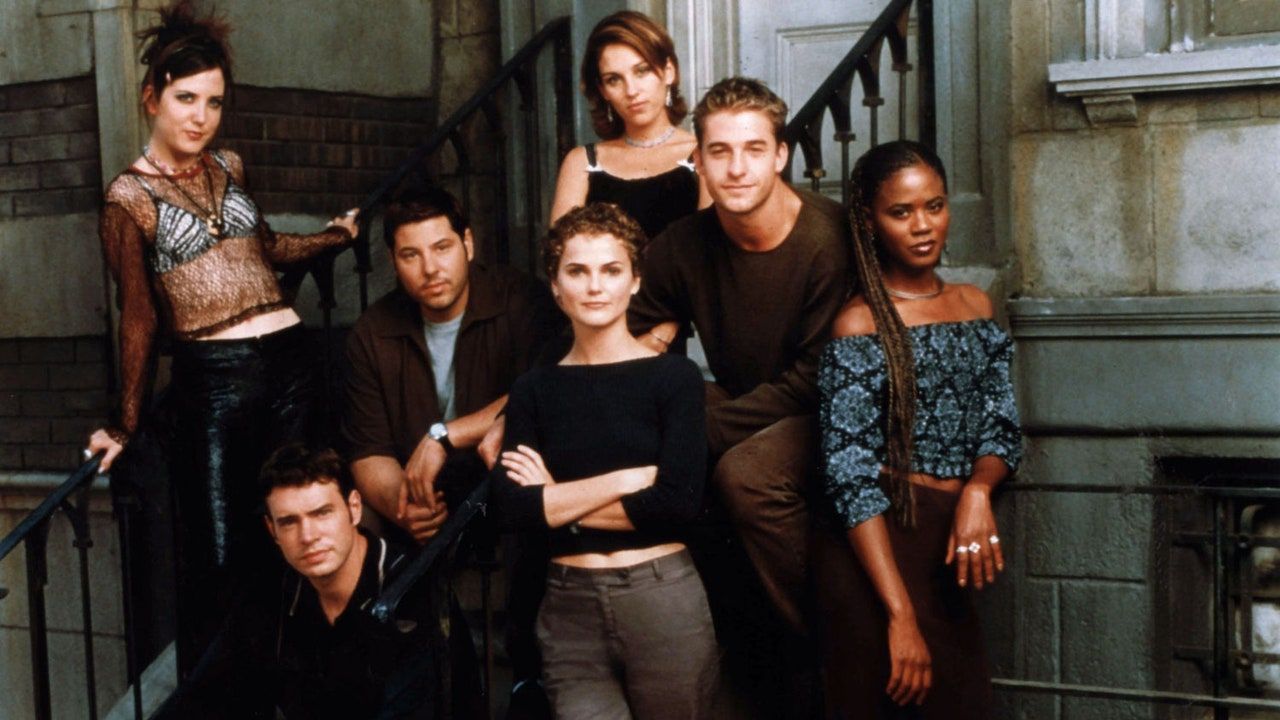 Felicity was Abrams' first television series, and also is one that distinctly stands out from his entire body of work. Abrams is primarily known for science fiction and high concept stories, as well as playing around with franchise material. Felicity stands apart as being an original grounded story about Felicity Porter (Keri Russell) as she decides to break away from the path she had set by her parents to discover who she wants to be with her life in college. The series ran for four seasons, each one corresponding to a different school year, would feature many of Abrams' future collaborators, and is one of the few projects Abrams completed all the way through. Through all the big massive stories the creator would go on to tell, this simple tale of a younger person discovering who they want to be would remain one of his best, and form the emotional core that would follow him through his career.
2

Star Wars: The Force Awakens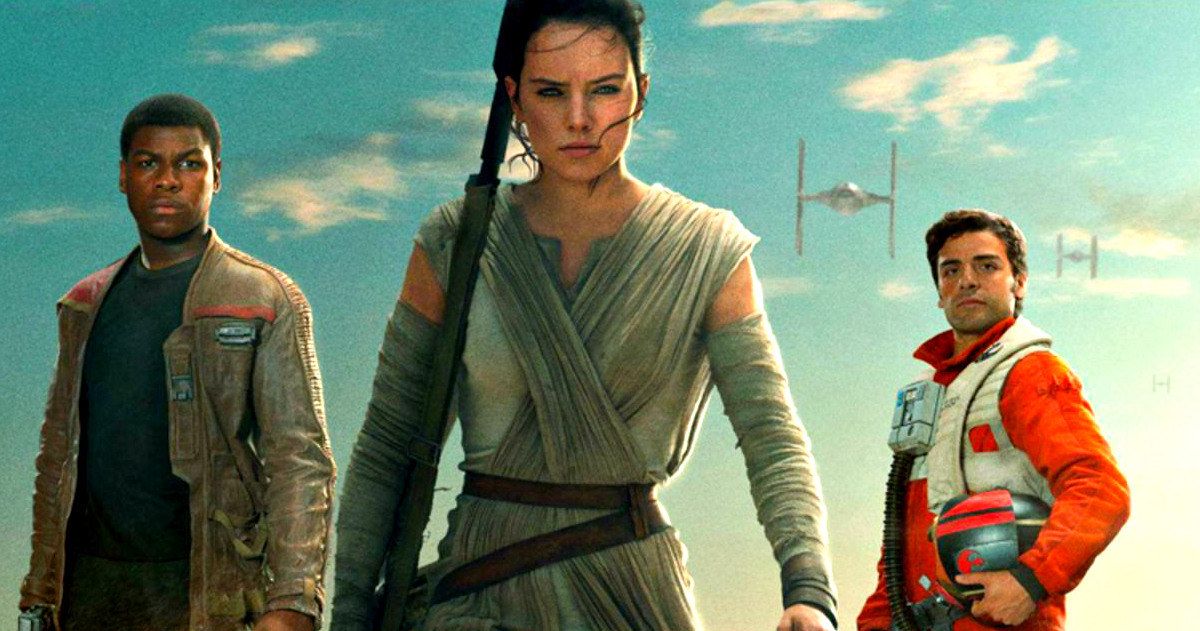 When Disney announced that they were making Star Wars Episode VII, it was one of the most coveted jobs in Hollywood that every director wanted a chance at, yet JJ Abrams really seemed like the perfect person to bring Star Wars: The Force Awakens to the big screen. While the movie is often cited for being too similar to A New Hopeit did exactly what it was meant to do and recapture the magic that audiences wanted from Star Warswhich many had found to be lacking from the prequels. The Force Awakens does all this, while also introducing a batch of exciting new characters who captured audiences' interest immediately. The Force Awakens was just what the Star Wars franchises needed at the time, and the world was evidently caught up in the magic as it grossed $ 936 million domestically and $ 2 billion worldwide.
1

Star Trek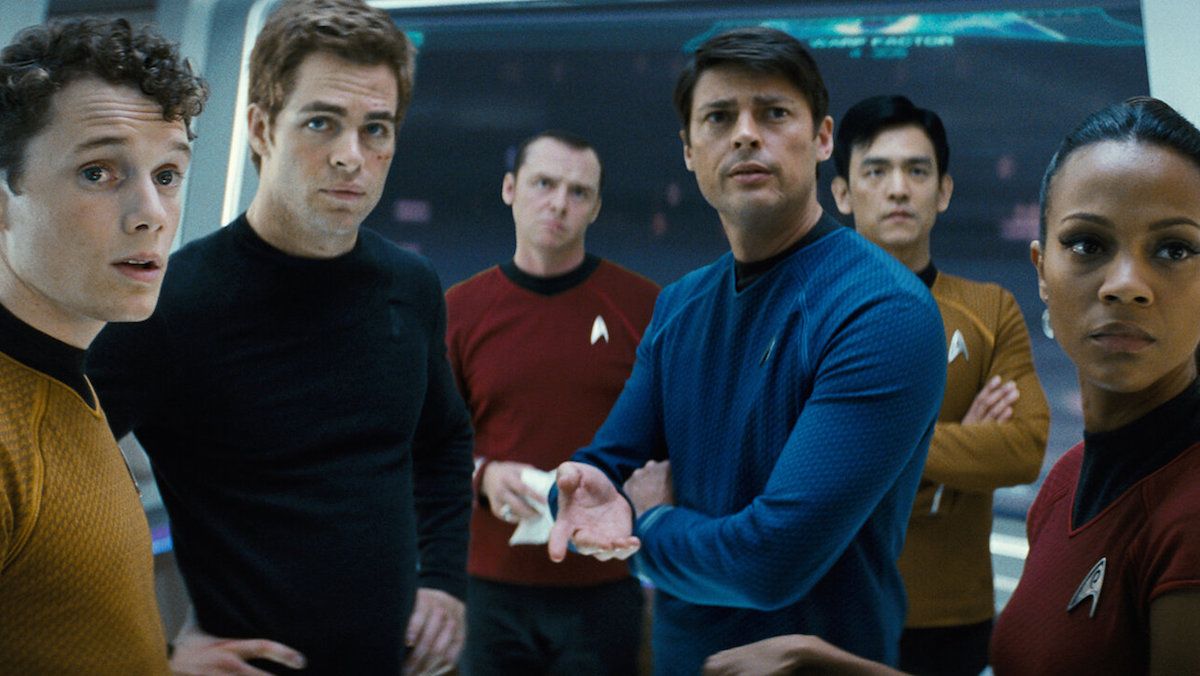 Through all of his accomplishments, 2009's Star Trek still stands as Abrams' best work. While bringing Star Wars back was a daunting task, Star Trek presented a whole host of other challenges. Abrams was recasting some of the most beloved pop culture icons in the world, he was tasked with bringing the Star Trek franchise into the 21st century, and making the film appeal to both hardcore fans and newcomers. Abrams and his fellow writers came up with a clever trick, making what appeared like a standard prequel film into a reboot, by making the reboot happen due to events in the original Star Trek series, in effect making it a sequel as well. This concert, along with an all-star cast that finds a way to honor the iconic performances that came before while also imbuing them with their own energy, made Star Trek a crossover hit and an expertly written and directed one at that. The film is a summer blockbuster at its finest and kicked off a bold new era for the franchise.
These Are the Best Movies Made From TV Shows
Movie studios are constantly on the lookout for the next big sensation, and they have no problem utilizing already established fan bases to do so.
Read Next
About The Author