For decades, filmmakers have tackled the sensitive and emotionally-driven theme of World War II in an array of noteworthy and poignant pictures. These moving and oftentimes brutal depictions of the horrors, shocking realities, and devastating impacts of the violent war seem to deeply touch audiences across the world. Production studios continuously harness tales of this frightening and monumental period of history with gripping and heartbreaking stories, and moviegoers can not help but be drawn to them. Some of Hollywood's most talented and esteemed visionaries have ventured into the touching and difficult subject, crafting memorable and thought-provoking results, and frequently winning Best Picture Oscars as a result ..
From legendary directors like Steven Spielberg and Quentin Tarantino to cinema's most brilliant stars including Humphrey Bogart, Tom Hanks, and Liam Neeson, both talent and creators can not seem to stay away from World War II pictures. Whether depicting harrowing tales of soldiers going behind enemy lines to rescue one of their own like in Saving Private Ryanwith its incredible opening scene, or the assembly of a band of murder misfits in The Dirty Dozen, the cinema has been home to some epic war dramas. These are eight of the best World War 2 movies ever made.
8

The Pianist

Roman Polanski's 2002 biographical war drama The Pianist is based on the Holocaust memoir of Polish-Jewish pianist and composer Władysław Szpilman, depicting his struggles to survive the destruction of the Warsaw ghetto of World War II. The emotionally-moving picture has a deep connection with Polanski, as he escaped from the Kraków Ghetto after the death of his mother and ended up living in a Polish farmer's barn until the war's end. The incredibly gifted Adrien Brody poignantly portrays Szpilman, preparing for the Oscar-winning role by breaking up with his girlfriend, selling his apartment and car, and disconnecting from the world by moving to Europe. The actor took to the method approach in order to truly understand the man who lost everything, dropping his weight by 30 pounds to heartrendingly embody the musician who spent two years in hiding in the ghetto of Warsaw.



7

Casablanca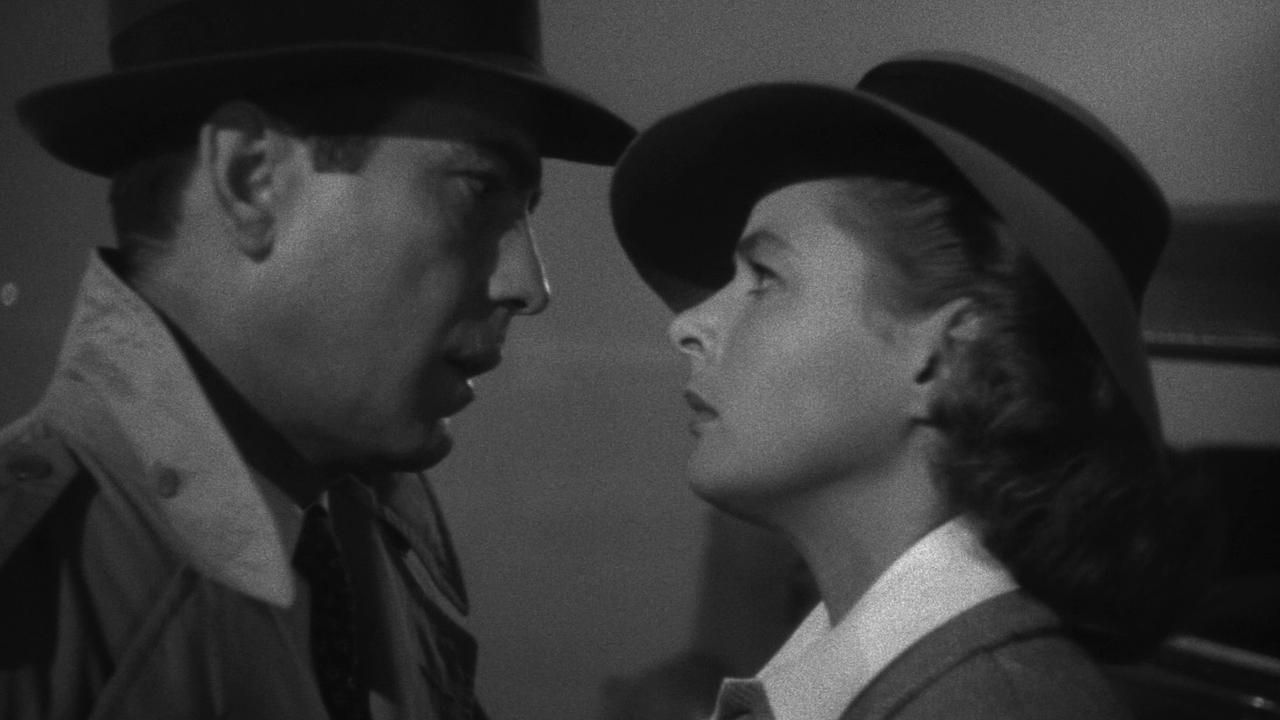 This classic Hollywood movie is considered one of the finest films ever created. The 1942 romantic drama Casablanca famously features Hollywood icons Humphrey Bogart and Ingrid Bergman, centering on a cynical American expatriate who must decide whether he wants to help his former lover and her fugitive boyfriend escape the Nazis in French Morocco. The iconic picture was based on an original play by writer Murray Burnett, who drew inspiration after traveling to Vienna in 1938 shortly after the Anschluss and witnessing first-hand the antisemitism. Since Casablanca's premiere eighty years ago, its popularity has only continued to grow, with Burnett once calling it, "True yesterday, true today, true tomorrow." Critics and audiences continue to appreciate the romantic war drama, and years later Ingrid Bergman stated, "I feel about Casablanca that it has a life of its own. There is something mystical about it. It seems to have filled a need, a need that was there before the film, a need that film filled. "
6

The Dirty Dozen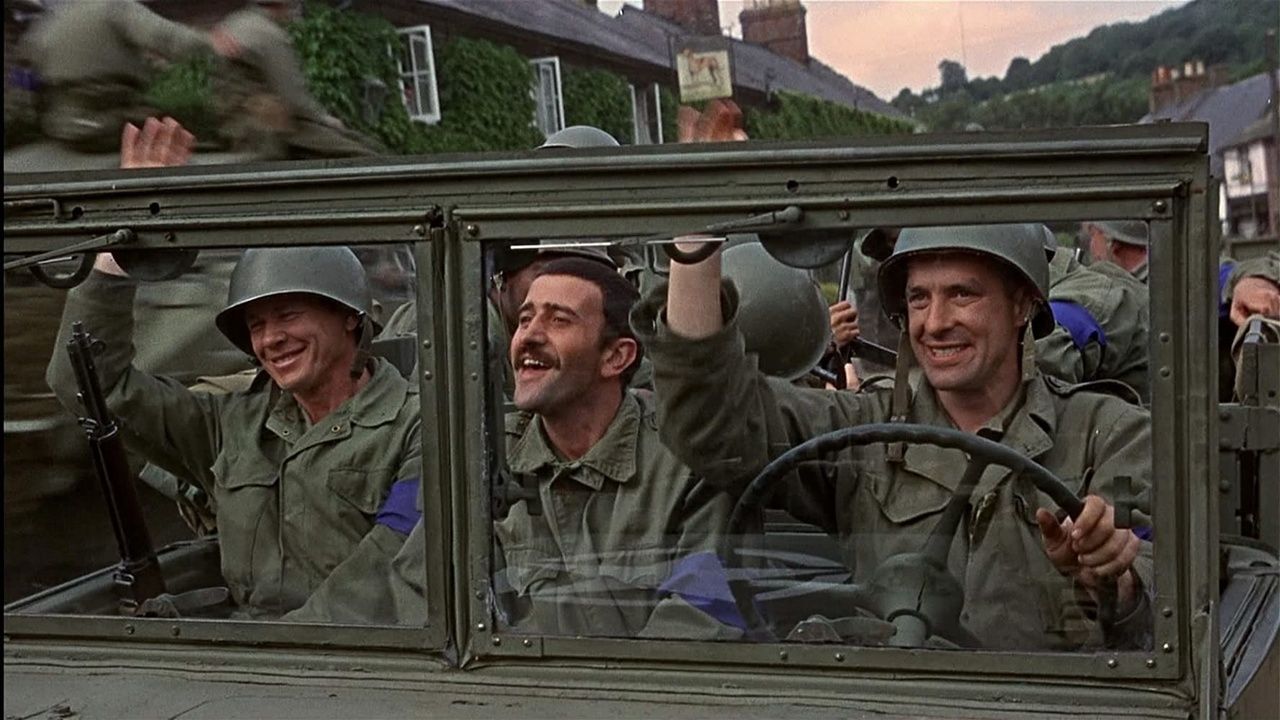 Robert Aldrich's 1967 war flick The Dirty Dozen is based on the 1965 bestseller by EM Nathanson that was inspired by a real-life WWII unit of behind-the-lines demolition specialists from the 101st Airborne Division named the "Filthy Thirteen." The ensemble pictures stars Lee Marvin and a strong supporting cast like Charles Bronson, Ernest Borgnine, and Donald Sutherland. It follows a rebellious US Army Major who is tasked with training a dozen convicted murderers, ultimately leading them into a mass assassination mission of German officers. Many cast members of the film actually served in World War II, including Bronson (US Army Air Forces) and Borgnine (US Navy). The Dirty Dozen was well-received by critics and moviegoers, with The New York Daily News writing that it is, "a blessed relief from the strain of gory details and grim aspects of war, fought by a mere handful of American on foreign soil."
Related: The Dirty Dozen Remake Gets Suicide Squad Director David Ayer
5

Hacksaw ridge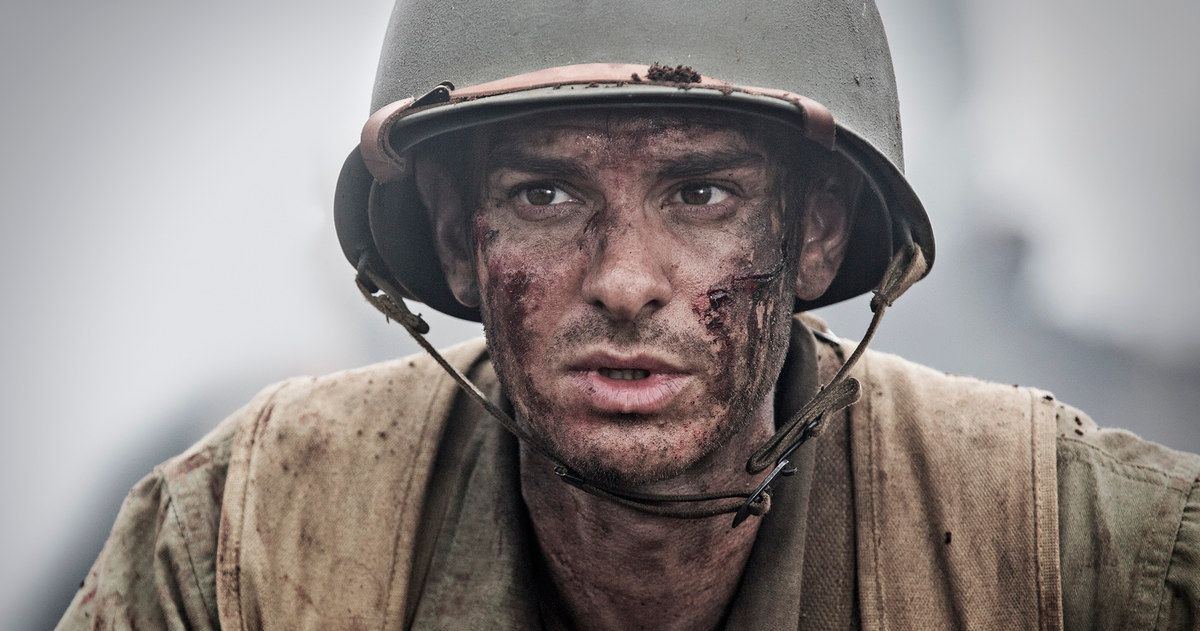 Mel Gibson's 2016 biographical war drama Hacksaw ridge focuses on the World War II experiences of pacifist combat medic Desmond Doss who, as a Seventh-day Adventist Christian refused to use or carry a weapon or firearm of any kind. The film was based on the 2004 documentary The Conscientious Objector, and after initially turning down the project twice, Gibson finally agreed and was tasked with creating a concoction of violence and faith. Andrew Garfield powerfully portrays Doss, and the biopic features the additional talents of stars like Sam Worthington, Teresa Palmer and Vince Vaughn. Upon reading the screenplay for the first time, Garfield revealed he was moved to tears; the actor spent a year studying to be a Jesuit priest to prepare, lost 40 pounds, and went on a silent retreat in Wales (all of which may have helped him for his role as a Christian missionary in Silence). The Oscar-nominated drama garnered universal acclaim upon its release, earning praise for both Gibson's directing and Garfield's moving performance.
4

Inglourious Basterds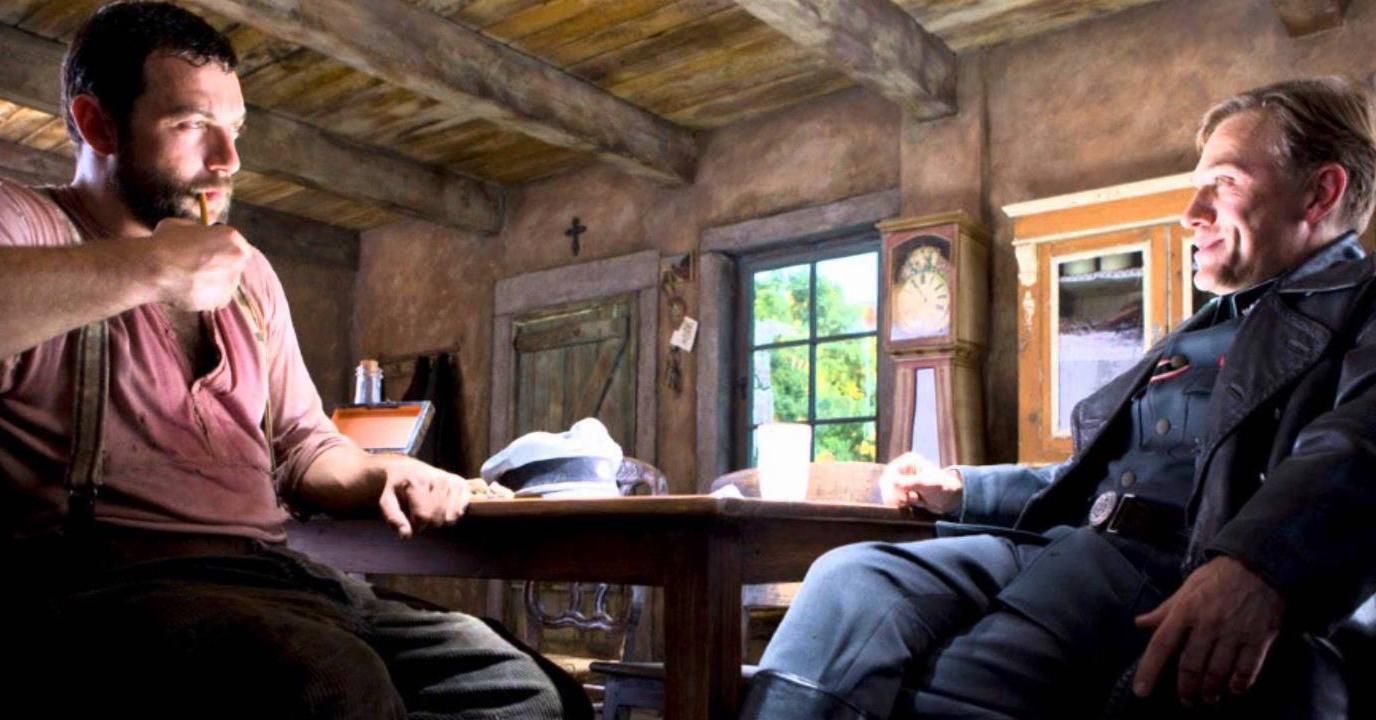 The master of cinema mayhem Quentin Tarantino wrote and directed the 2009 war film Inglourious Basterds, telling an alternate history story of two plots to assassinate Nazi Germany's leadership: one planned by a group of Jewish US soldiers and the other by a French Jewish theater owner. Tarantino spent over a decade creating the script, and viewed the project as his masterpiece-in-the making and his best work thus far. Have described the men of the picture as "not your normal hero types that are thrown into a big deal in the Second World War." The famed director wanted the character of Hans Landa portrayed by a native German-speaking actor and cast Austrian Christoph Waltz who "Gave me my movie." Tarantino was worried the part was unplayable, but Waltz delivered an Oscar-winning knockout performance as the ruthless SS officer. With an additional cast like Brad Pitt, Diane Kruger and Michael Fassbender, it's no wonder the film was a smash hit at the box office.
3

Schindler's List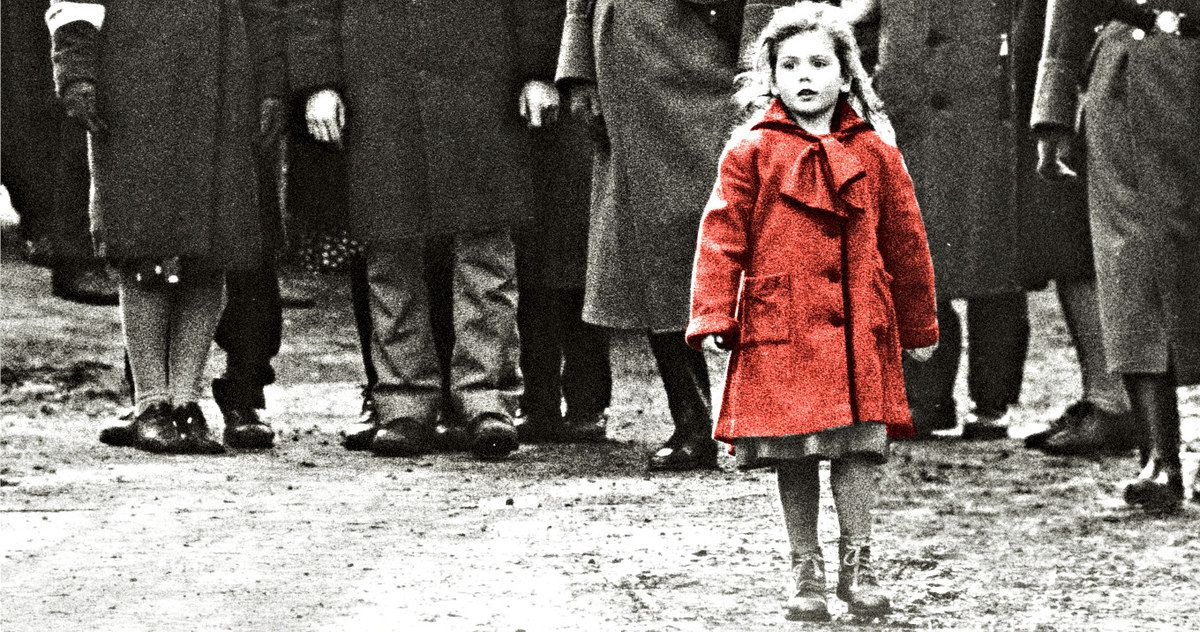 The highly-renowned Steven Spielberg directed the 1993 historical drama Schindler's List, detailing German industrialist Oskar Schindler, who helped save more than a thousand Polish-Jewish refugees from the Holocaust by employing them in his factories during World War II. Liam Neeson delivers the performance of a lifetime as Schindler, and appears alongside the gifted Ralph Fiennes and Ben Kingsley. Spielberg initially questioned if he was mature enough to take on such a heart-heavy picture, but was amazed and inspired by Schindler's story. He said, "I was drawn to it because of the paradoxical nature of the character. What would drive a man like this to suddenly take everything he had earned and put it all in the service of saving these lives? " The director famously forwent a salary for the drama, calling it "blood money." Schindler's List would go on to earn over $ 300 million, garnering universal acclaim and winning seven Academy Awards including Best Picture and Best Director.
2

Dunkirk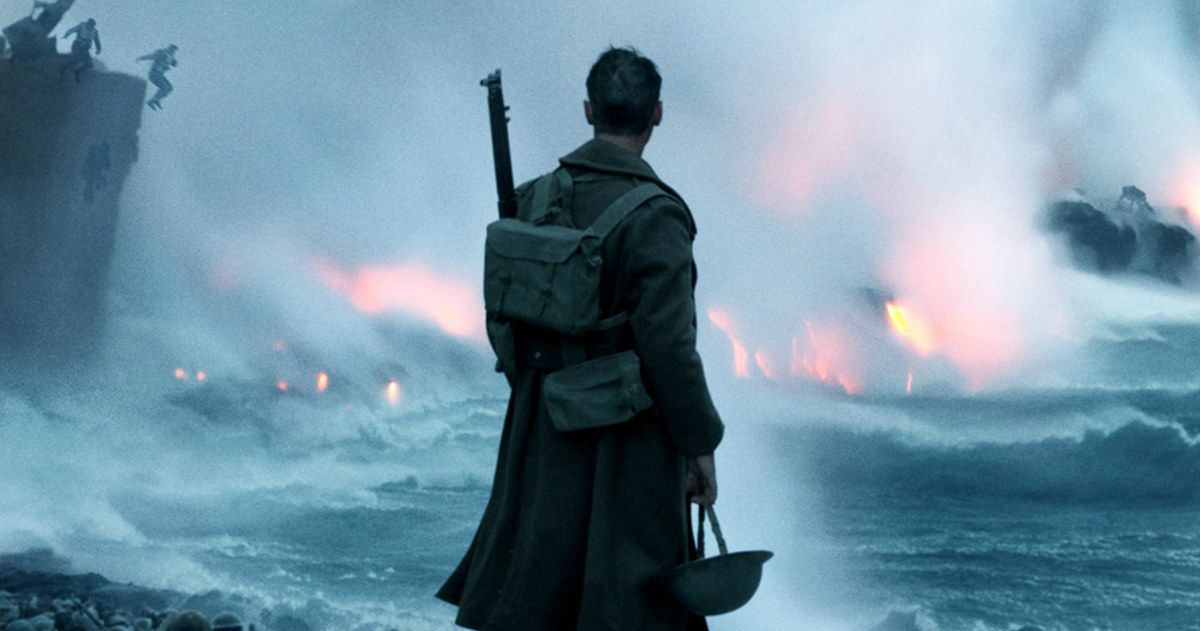 Innovative genius Christoper Nolan wrote, produced and directed the 2017 war picture Dunkirk, which depicts the Dunkirk evacuation of World War II through the perspectives of the land, sea, and air. The outstanding ensemble cast features some of cinema's finest performers like Kenneth Branagh, Cillian Murphyand Tom Hardy, and the drama was portrayed with very little dialogue, as Nolan wanted to create suspense with the stunning cinematography and music. The filmmaker conceived the premise of the war flick in the mid-1990s, when he and his wife sailed across the English Channel, following the path of many small boats in the Dunkirk evacuation. Dunkirk was a smash hit for Nolan, raking in over half a billion dollars at the box and nabbing three Academy Awards. It earned rave reviews for its screenplay, direction and musical score, and many have called Dunkirk one of the greatest war films of all time.
Related: Christopher Nolan's 10 Best Movies, Ranked
1

Saving Private Ryan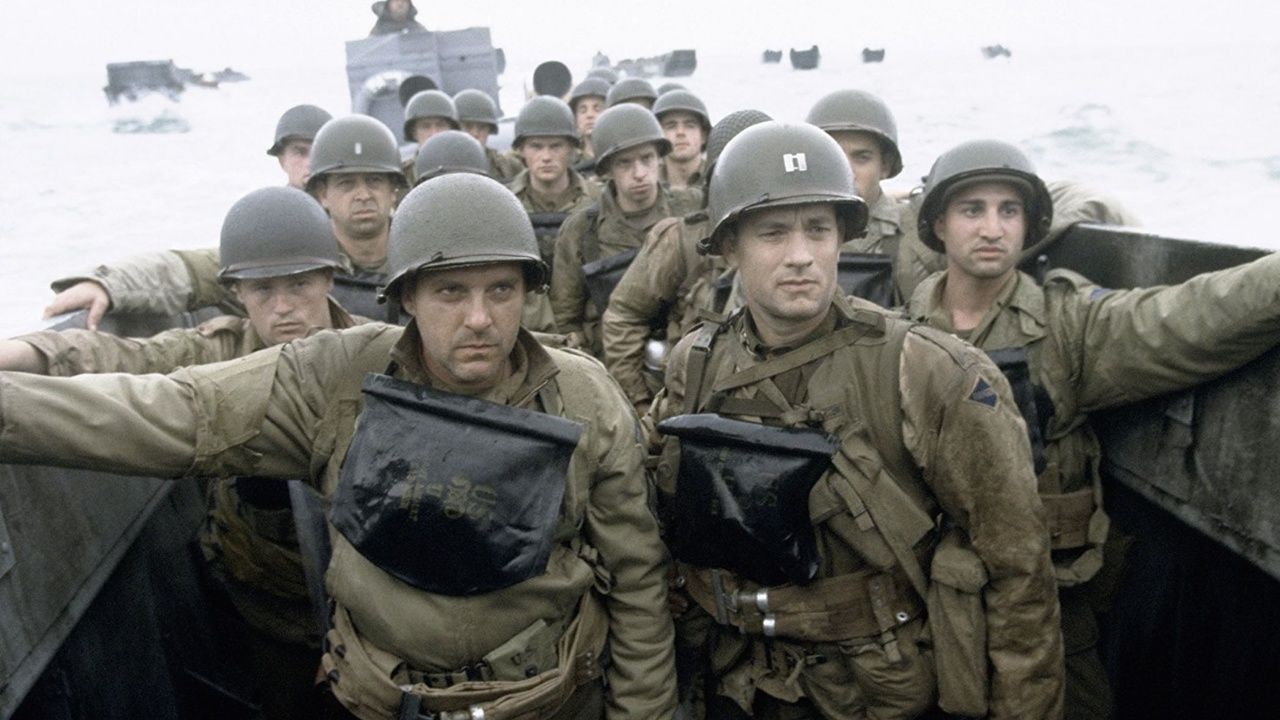 Steven Spielberg returned to the emotional theme of World War II with the 1998 epic war drama Saving Private Ryan, which is set during the Invasion of Normandy and follows a group of US soldiers who go behind enemy lines to retrieve a paratrooper whose brothers have been killed in action. The gripping film stars a myriad of distinguished leads including Tom Hanks, Edward Burns and Matt Damon and was partially inspired by the Niland brothers, four American brothers from New York who served in WWII, with only two surviving. On why he repeatedly returns to the subject, Spielberg revealed, "I think that World War II is the most significant event of the last 100 years; the fate of the Baby Boomers and even Generation X was linked to the outcome. Beyond that, I've just always been interested in World War II. " The Oscar-winning Saving Private Ryan is frequently cited as influential in the war and action film genre, and is credited with renewing World War II interest in the media.
Midway Trailer: Independence Day Director Takes on World War II
Lionsgate has released the first trailer for Midway, a star-studded WWII movie from director Roland Emmerich.
Read Next
About The Author