Audiences everywhere continuously gravitate towards uplifting, motivational, and heartwarming stories with brilliant characters you just can not help but root for. Few genres are as engrossing and lucrative as true story pictures, with their moving subjects becoming a source of profound inspiration to viewers across the world. Watching compelling storylines and admirable characters on the big screen is a truly satisfying experience, even more so when the events depicted are based on real-life experiences. Hollywood has never been one to shy away from producing heart-heavy and engrossing content, with some of the most notable and impressive cinematic masterpieces being rooted in genuine first-hand accounts.
Whether you're looking for a spellbinding biographical war film like Mark Wahlberg's gritty Lone Survivor, a fierce dramatization of a legal assistant's impassioned battle against a power company with Erin Brockovich, or simply prefer witnessing athletes defying odds and expectations like in Ron Howard's Cinderella Man, true story flicks are sure to astound and motivate you. These are some inspiring movies based on a true story.
8

Coach Carter

The 2005 biographical sports drama Coach Carter tells the true story of Richmond High School basketball coach Ken Carter, who sparked controversy in 1999 for suspending his undefeated high school basketball team due to poor academic results. The bold and always captivating Samuel L. Jackson portrays Carter, who at first garnered intense community outrage for his decision but ultimately earned praise for emphasizing the importance of good values ​​with his team. Critics called Coach Carter effective yet fairly formulaic, but Jackson received acclaim and appreciation for his impactful performance, with the Atlanta Journal-Constitution writing, "He takes what could have been a cardboard cliche role and puts flesh on it with his flamboyant intelligence." The legendary actor won the NAACP Image Award for Outstanding Actor in a Motion Picture for the compelling portrayal.



7

Lone Survivor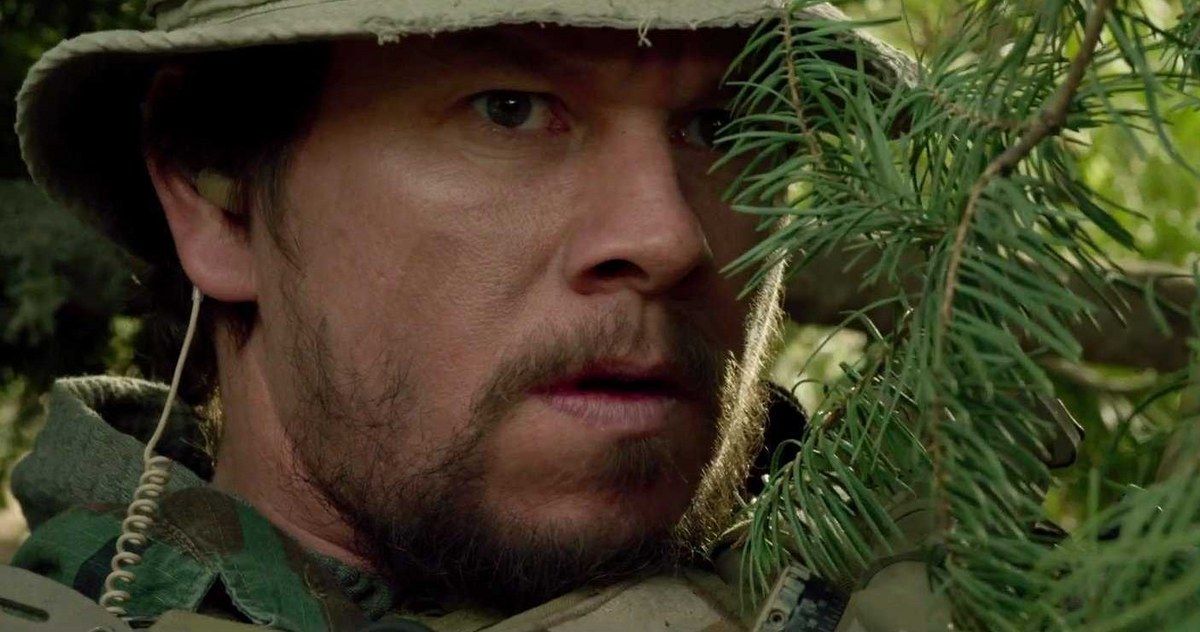 Peter Berg's gripping 2013 biographical war film Lone Survivor stars Mark Wahlberg as hospital corpsman First Class Marcus Luttrell, who sets out with his team to either capture or kill notorious Taliban leader Ahmad Shah in June 2005. The real-life Luttrell collaborated with the adaptation and director Peter Berg, and of the star's moving portrayal he said, "Wahlberg is a consummate professional, and he's a great actor. It was a little strange watching somebody try to play me, but we talked about it and I knew it would turn out great. " Lone Survivor depicts the harrowing mission of the four-man SEAL reconnaissance and surveillance team, and garnered positive reviews from both critics and audiences alike. Wahlberg has since cited the picture as his favorite film role, having revealed, "This is the best working experience I've ever had, under the toughest conditions. I remember early on as an actor, you worked a long, hard day, but you did something you felt was special, and that car ride home you could not stop thinking about it. I had that feeling every day on this movie. "
6

Erin Brockovich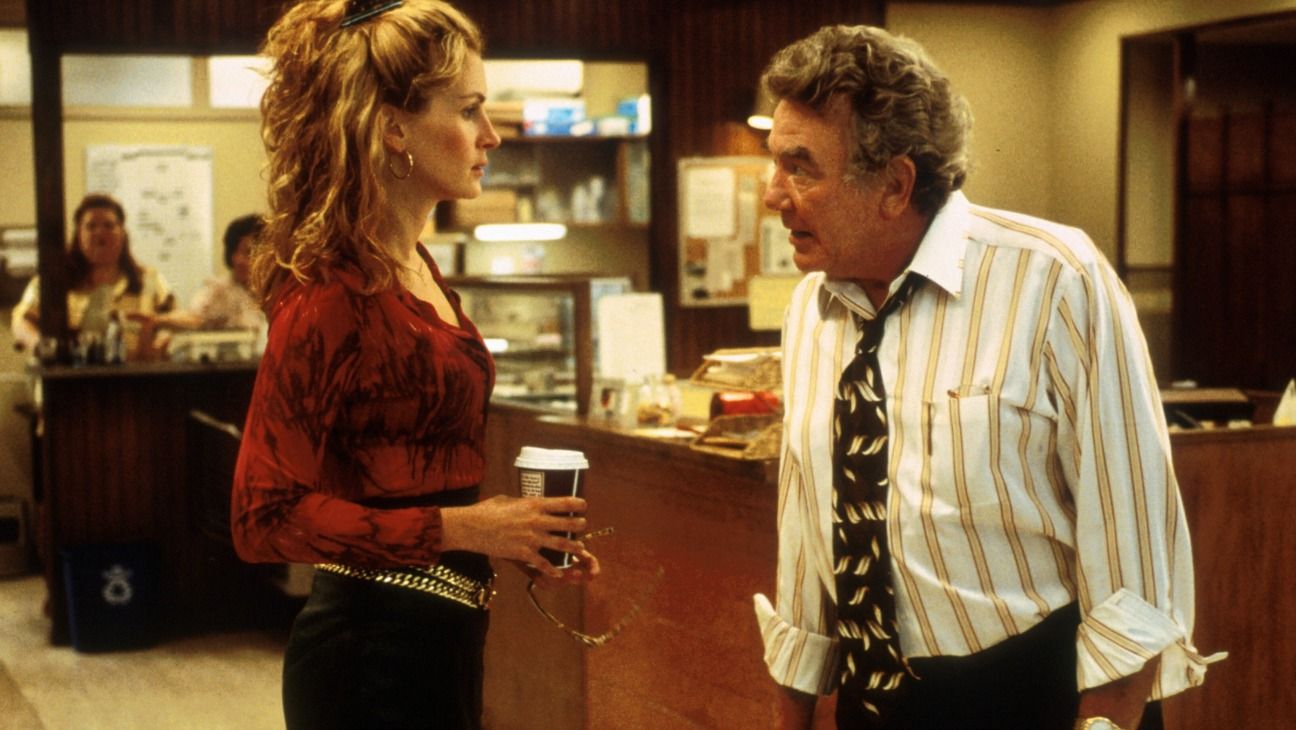 Julia Roberts nabbed an Academy Award for her commanding performance as the titular character in Steven Soderbergh's 2000 legal drama Erin Brockovich. The film is a dramatization of the true story of Brockovich, a single mother who became a legal assistant and nearly single-handedly fought against a California power company accused of polluting a city's water supply. The real Erin Brockovich collaborated on the biopic, and even appears in a cameo as a waitress named Julia. The smart and thoughtful drama beautifully showcases the advocate's efforts to build a case against Pacific Gas & Electric Company (PG&E), which was settled in 1996 for $ 333 million. The dynamic actress delivers a knockout performance as the headstrong heroine, with Rolling Stone commending her and writing, "Roberts shows the emotional toll on Erin as she tries to stay responsible to her children and to a job that has provided her with a first taste of self-esteem."
Related: George Clooney Reveals Details of New Rom-Com with Julia Roberts
5

Cinderella Man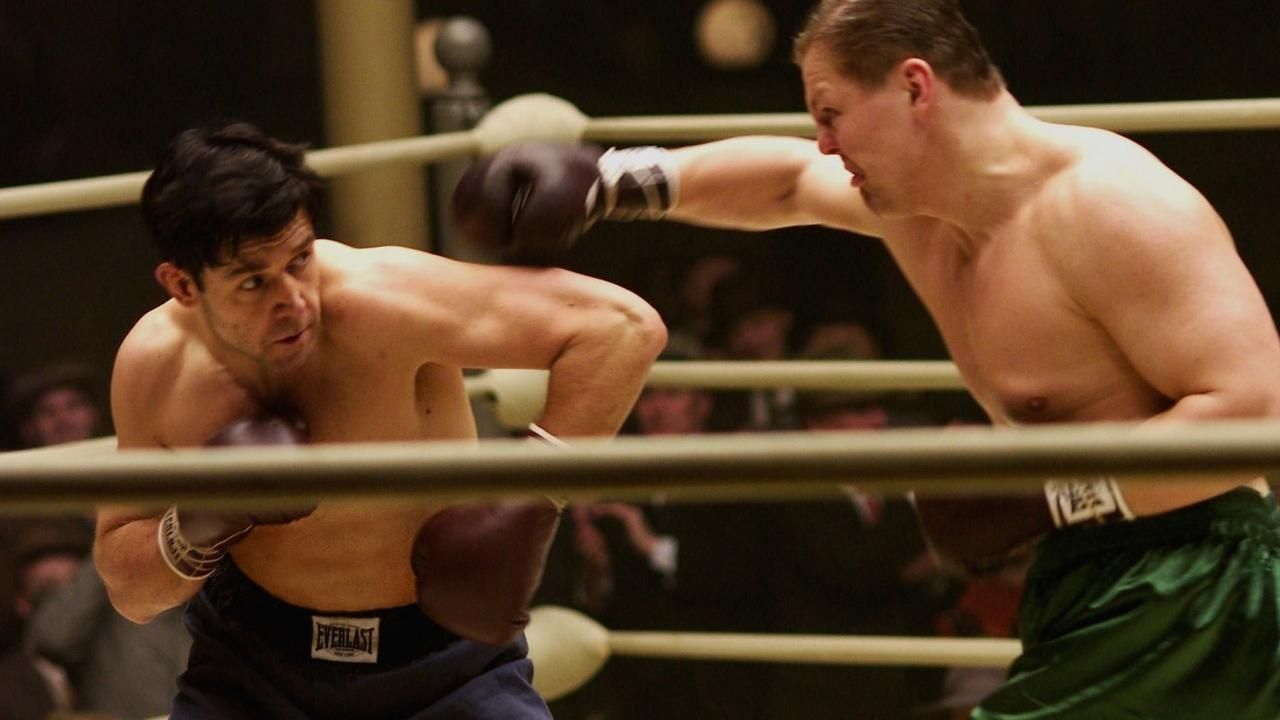 Famed director Ron Howard and acting chameleon Russell Crowe teamed up once again after A Beautiful Mind to bring another real-life story to the screen, the 2005 sports drama Cinderella Man. The film depicts the inspiring real life story of world heavyweight boxing champion James J. Braddock. The picture follows the notorious athlete as he stages an epic comeback to the boxing world after being forced to give up the sport after breaking his hand in the ring. The determined Braddock decides to challenge the heavyweight champion Max Baer and is dubbed "The Cinderella Man" due to his rags-to-riches story. Braddock served as a representation of the hopes and aspirations of the American public struggling with the Depression, and went on to defeat Baer in one of the greatest upsets in boxing history. Cinderella Man was well-received by critics and earned three Academy Award nominations; Newsweek commended the picture, writing, "Howard's movie skillfully delivers that primal, heart-pounding satisfaction that is the promise of all boxing tales."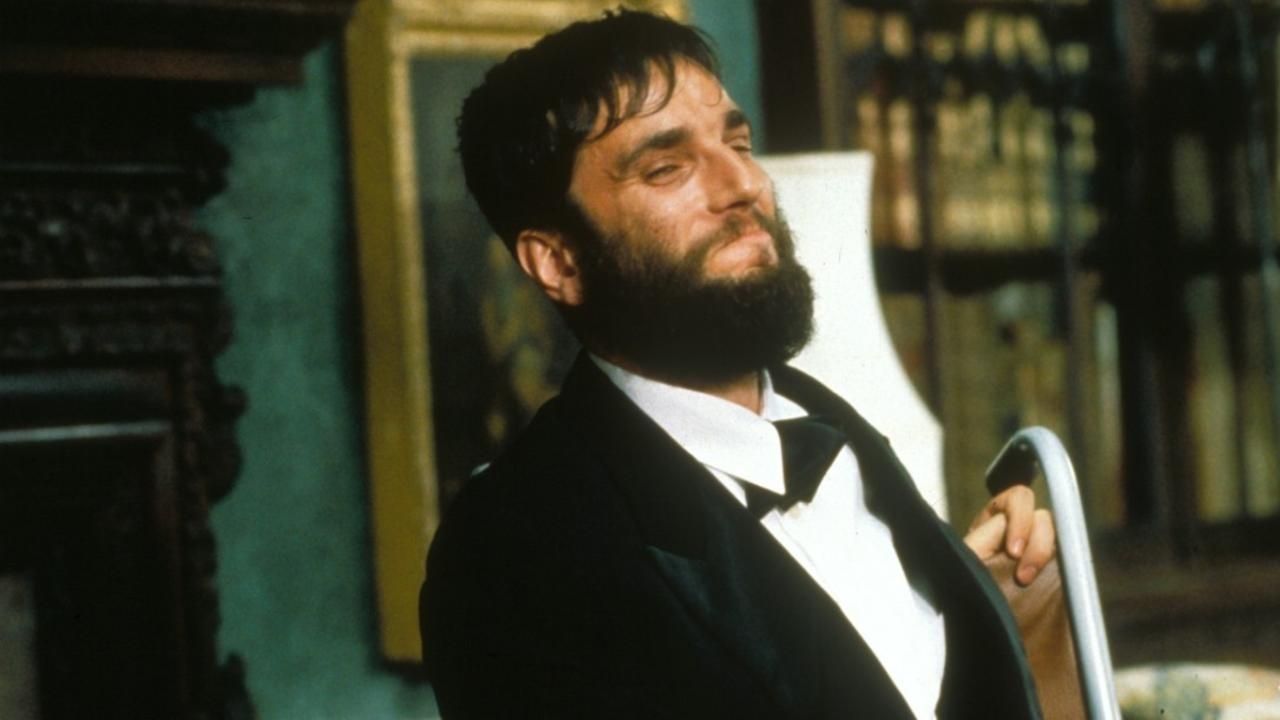 One of cinema's greatest performers and method actors of all time, Daniel Day-Lewis stars in the 1989 biographical dramedy My Left Foot portraying Irish artist Christy Brown, who was born with cerebral palsy and could only control his left foot. The film was adapted from Brown's 1954 memoir of the same name, and focuses on his life growing up in a poor-working class family and journey to becoming a talented writer and artist. Day-Lewis is notorious for his intense commitment to his craft, and he insisted on staying in character throughout the entire production of the film, refusing to do anything Brown could not do. This method approach meant that the actor remained in a wheelchair at all times, requiring crew members to lift him over camera and lighting wires and even spoon-feed him. Day-Lewis' immense efforts once again paid off, as his stirring performance was heralded, and he won the Academy Award for Best Actor for the role.
Related: 8 Movies Where an Actor Went Method for a Role (& It Worked)
3

Remember the Titans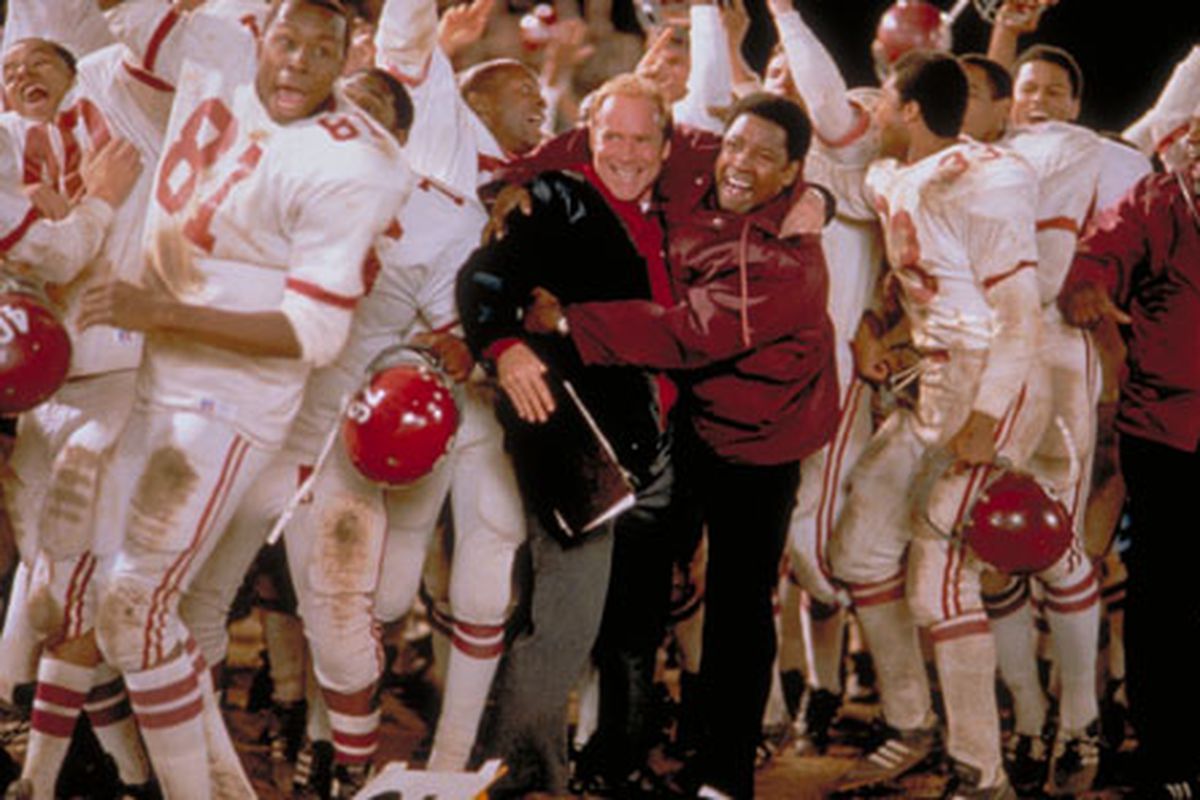 In the 2000 sports biopic Remember the Titans, cinema great Denzel Washington portrays TC Williams High School football coach Herman Boone, as he attempts to racially integrate the team in Alexandria, Virginia in 1971. The uplifting drama is based on true events and depicts Boone's efforts to bring together his players while serving as head coach, receiving help from assistant coach Bill Yoast (Bill Patton). Remember the Titans features a slew of then up-and-comers, like Ryan Gosling, Kate Bosworth and Donald Faison, and is notable for its encouraging and moving message that continues to touch viewers. The film is widely considered as one of the best football flicks of all time and was a touchdown amongst audiences, who gave the Washington drama a rare A + CinemaScore.
2

Seabiscuit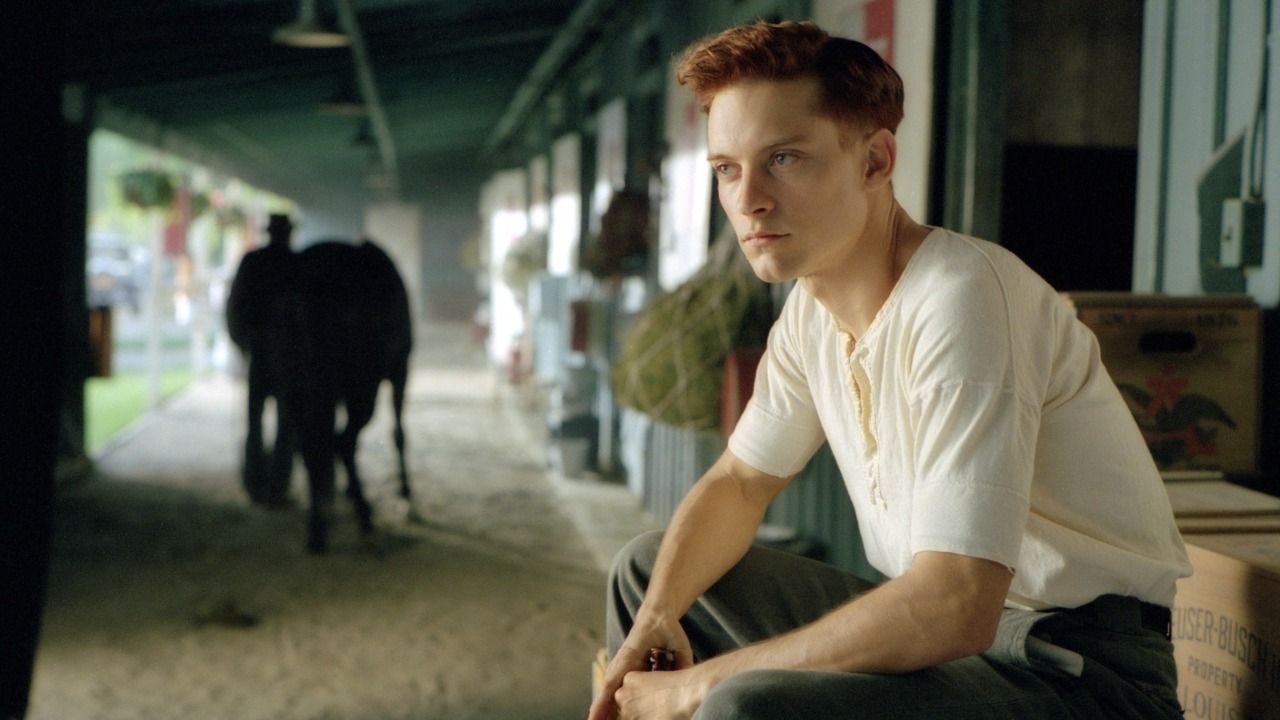 Loosely based on the life and racing career of the eponymous champion thoroughbred racehorse, the 2003 sports drama Seabiscuit centers on the undersized and often overlooked horse whose unexpected success made him a widely popular media sensation during the Great Depression. Spider-Man's Tobey Maguire appears as John "Red" Pollard, Seasbiscuit's Canadian horse racing jockey who forms a deep bond with the powerful animal while dealing with his own personal struggles with vision loss. The Gary Ross drama emphasizes just how important the unlikely champion Seabiscuit was to Americans during the difficult period of time, and how he became a symbol of hope to millions. Roger Ebert raved about Seabiscuit, and wrote: "The movie's races are thrilling because they must be thrilling: there's no way for the movie to miss on those, but writer-director Gary Ross and his cinematographer, John Schwartzman, get amazingly close to the action."
1

Freedom Writers
2007's refreshing drama Freedom Writers follows the efforts of a young inner-city teacher as she inspires her class of at-risk students to learn the importance of tolerance and to aspire for an education beyond high school. The Richard LaGravenese film is based on the book by Erin Gruwell and her students, who compiled the publication out of real diary entries they wrote for the English class Gruwell taught. In the big screen adaptation set in 1994 in Long View, California, Hilary Swank portrays Gruwell, who comes up with a unique teaching method in an effort to understand and form a connection with her diverse students. Against the backdrop of the Los Angeles riots two years prior to the film's setting, Freedom Writers depicts the racial tension amongst the students. Erin Gruwell later went on to find the Freedom Writers Foundationa non-profit that encourages a more diverse and inclusive classroom experience for minority and at-risk students, an admirable feat acknowledged in the film.
'Weird Al' Yankovic 'Spoils' the Ending of His Upcoming Biopic
In the most 'Weird Al' way possible, the famed parodist reveals the 'actual ending' of his biopic Weird: The Al Yankovic Story.
Read Next
About The Author