The post-apocalyptic horror-comedy Zombieland: Double Tap was released in 2019, ten years after the first installment and just before society's own semi-apocalyptic and increasingly treacherous turn. The franchise certainly hits different post-2019. Viewers might find the sadness of the Zombieland characters 'situation more potent and their camaraderie more comforting now that the real world has begun to reflect at least some of the movies' dystopian and resigned, but still somehow hilarious, tone.
The Zombieland movies work so well because of their brilliant dichotomy between the star powers of Woody Harrelson and Jesse Eisenberg. They are one of the best Hollywood duos because they could not possibly be more opposite. It also features the fierce and eloquent performances of the queenly Emma Stone and Abigail Breslin. Zombieland's sequel owes much of its success to the memorable performance of newcomer Zoey Deutch as the culturally significant Madison.
After Double Tap's original release, director Ruben Fleischer expressed how badly he wanted the sequel's new face to get her own spin-off. Following the success of his live-action video game adaptation Uncharted, Fleischer has revived his hopes. Fans are extremely hopeful that this spin-off will move forward, as Deutch's dynamic performance as Madison is more relevant than ever.
Who is Madison?
Madison is a new addition to the original Zombieland quartet of Harrelson, Eisenberg, Stone, and Breslin and comes when the characters are at their lowest. She is portrayed by actress Zoey Deutch, who has untapped potential and talent beyond what we can imagine (pun intended). Harrelson's Tallahassee and Eisenberg's Columbus find Madison living in a freezer at an ice cream shop in a mall. She is clothed in pink velvet sweats and a pink, fur-trimmed winter coat, perfectly in the style of the late 2000s, when society initially fell to the zombies in the world of the franchise.
Through her ingenuity in staying almost exclusively in pink berry's freezer, Madison has survived the last ten years of the apocalypse but is super lonely and eager to join Tallahassee's and Columbus' team. The character immediately steals the show with her high-pitched laughing, wide smile, prioritization of fashion and luggage. She also has a growing infatuation with Columbus, who is attracted to her and in need of companionship after his shattering breakup with Wichita.
Why Madison Is an Important Character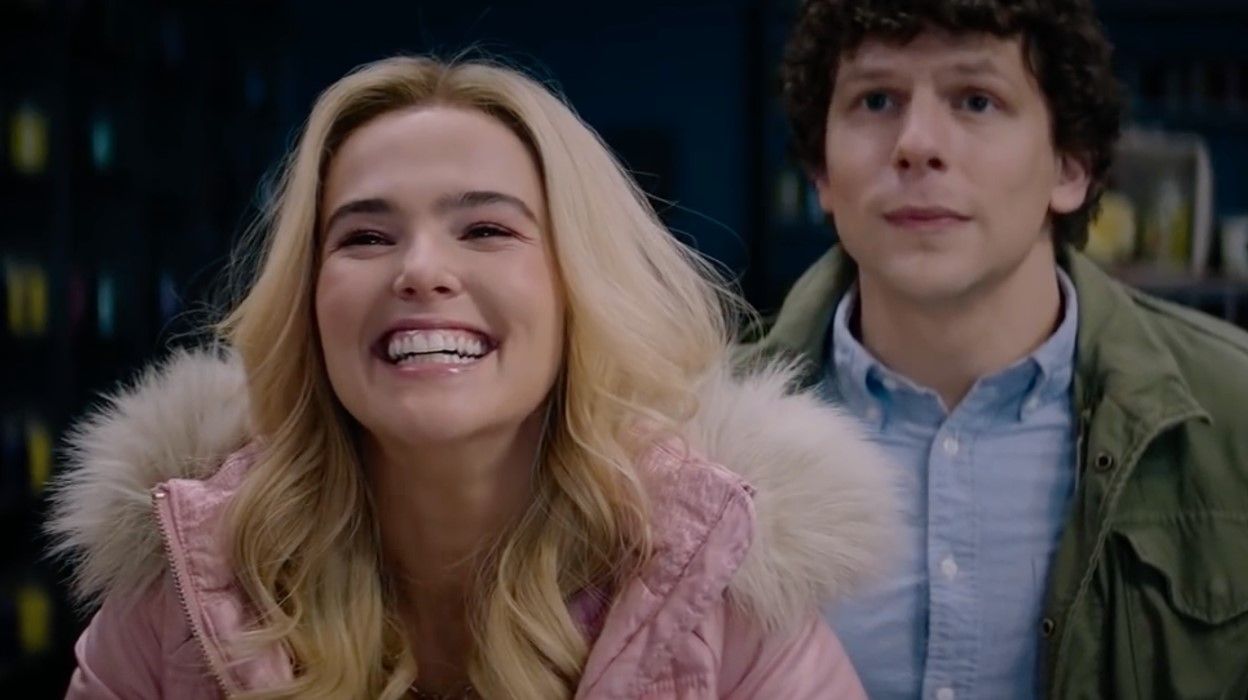 We've all seen the stereotypical damsels in distress. We rarely see female characters who are unapologetic about their femininity and never feel that others' disrespect threatens their identity. Despite Madison's stereotypical emulations of ditziness and helplessness and an overt amount of pink, there is something purposeful and calculating behind Deutch's portrayal.
Related: Zombieland 3 Could Happen in 2029On the outside, she looks and sounds just like one of the Mean Girls, but she is as intelligent and capable, if not more so than any of the characters around her. Madison is much more than meets the eye. Even when it seems like she does not realize everyone is making fun of her, she does, and she retains that information for later. Madison always knows who she is and what she wants, but more importantly, she knows how she is underestimated and does not allow it to phase her. She is fully aware that Tallahassee, Emma Stone's Wichita, and Abigail Breslin's Little Rock have no respect for Madison because they assume that she is incapable and entitled. Still, Madison knows her worth and needs and does not stoop to defend or explain herself.
Madison survived the apocalypse ten years fully on her own and only latched onto the standoffish Tallahassee and Columbus because she knew she needed human interaction again. Fleischer pointedly gifts his favorite character with foresight when she invents the idea for Uber that is immediately mocked as insane by the other characters. In the movie, it's a joke, but Madison predicted something that came to pass in the real world. When Columbus mistakenly thinks that Madison is turning into a zombie after a rough battle with the monsters, she recovers from her allergy attack and hijacks an old truck to continue on her survival journey by herself. When she happens to reunite with the main characters on the road, Madison rejoins them with no hard feelings to enjoy the continued, albeit strained, human interaction.
Related: These Are the Classic Horror Movies You Can Watch on YouTubeIt does not matter to Madison that the characters, particularly Tallahassee and Wichita, would have preferred her turned into a zombie. She knows that she needs the group for survival and socializing, and they are a means to an end. She bears their insults and poor treatment with confidence and humor. Madison is always forgiving, the bigger person, and can be the brains behind the operation. However, she is not running to assert herself to people who are not interested in her opinion.
Why We Love Madison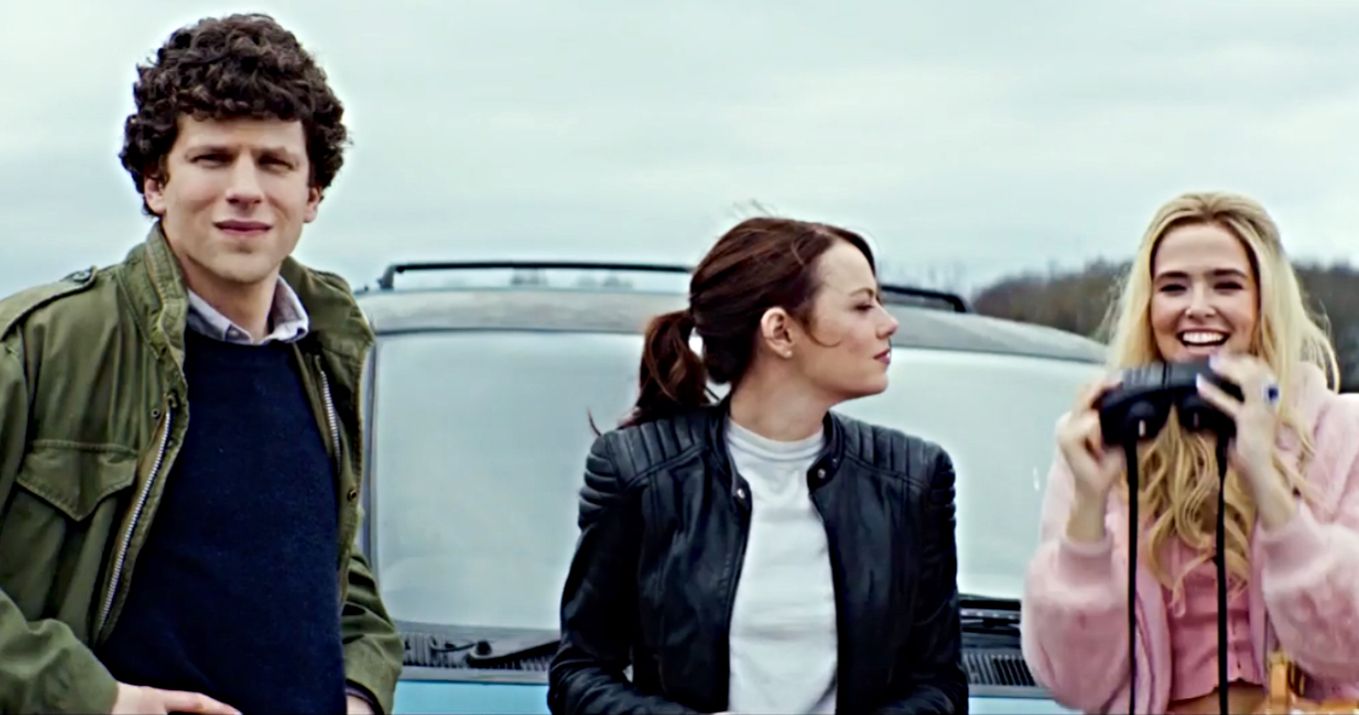 Why do we love Madison? She might do all the things that make the average person dismiss her – acting ditzy, wearing a lot of pink, laughing really loud, and does not pretend to know something she does not know. For all that, Madison is genuine, honest, and unapologetic, and she is capable of taking care of herself. She is an authentic woman and a worthy addition to the franchise.
In short, Madison is girl power. We desperately hope that the talented and thoughtful Fleischer does more with this character, and we can not wait to see what she does next. There's never any shortage of points to make and emotions to stimulate in the Zombieland world, and Madison might be the franchise's best bet.
Explained: Will There Be Another MCU Avengers Movie?
With the MCU continuing to expand, many are wondering if an Avengers 5 movie will happen and, if yes, what the new team would look like.
Read Next
About The Author