While viewing a zombie apocalypse can be fun, Netflix's newest Korean show, All of Us Are Dead, is a melancholic experience in more ways than one. The series, which is based on Joo Dong- Geun's webtoon Now at Our School and was developed by Lee Jae-kyoo, Chun Sung-il, and Kim Nam-su, presents a cynical portrayal of high school, youth, and politics.
Despite having its share of funny and touching moments, the show's portrayal of a zombie apocalypse is far more negative and outright melancholy than what we commonly see in other, far scarier examples of the genre. There are youngsters left to fend for themselves before and after the outbreak, peers killing each other for petty reasons, and people profiting from tragedy throughout the course of 12 episodes.
It also concludes on a big cliffhanger, which fans are eager to see resolved in a second season. So far, nothing has been confirmed, leaving us to speculate on what will happen after Choi Nam-ra meets whoever is waiting for her under that school's roof, the Jonas virus's specific details, and the full scope of the zombie outbreak.
Since the conclusion of All of Us Are Dead, we've been asking ourselves many questions. Here is what we hope to see answered in season two.
Are the Halfbies Still Alive?
Researchers at the quarantine camp managed to make a copy of the virus after recovering Lee Byeong-chan's (Byeong-cheol Kim) computer, which contained his video journal about the origin and development of the Jonas virus. They conclude that the virus kills its hosts almost instantly, stopping the heart and gaining control of the central nervous system.
Full zombies appear to be completely blind or have extremely limited vision, while halfbies have excellent vision. On the other hand, both types of afflicted have a keen sense of smell and hearing. This does not give an explanation of who's alive and who's not because the virus appears to preserve some human senses, even when it kills its host.
Halfbies are also very resilient, capable of surviving events that neither humans nor zombies can survive. The Jonas virus is a brand-new virus, and scientists are still unsure how it works. Things only get messier when it comes to the asymptomatic.
What Is the Logic Behind Transmission?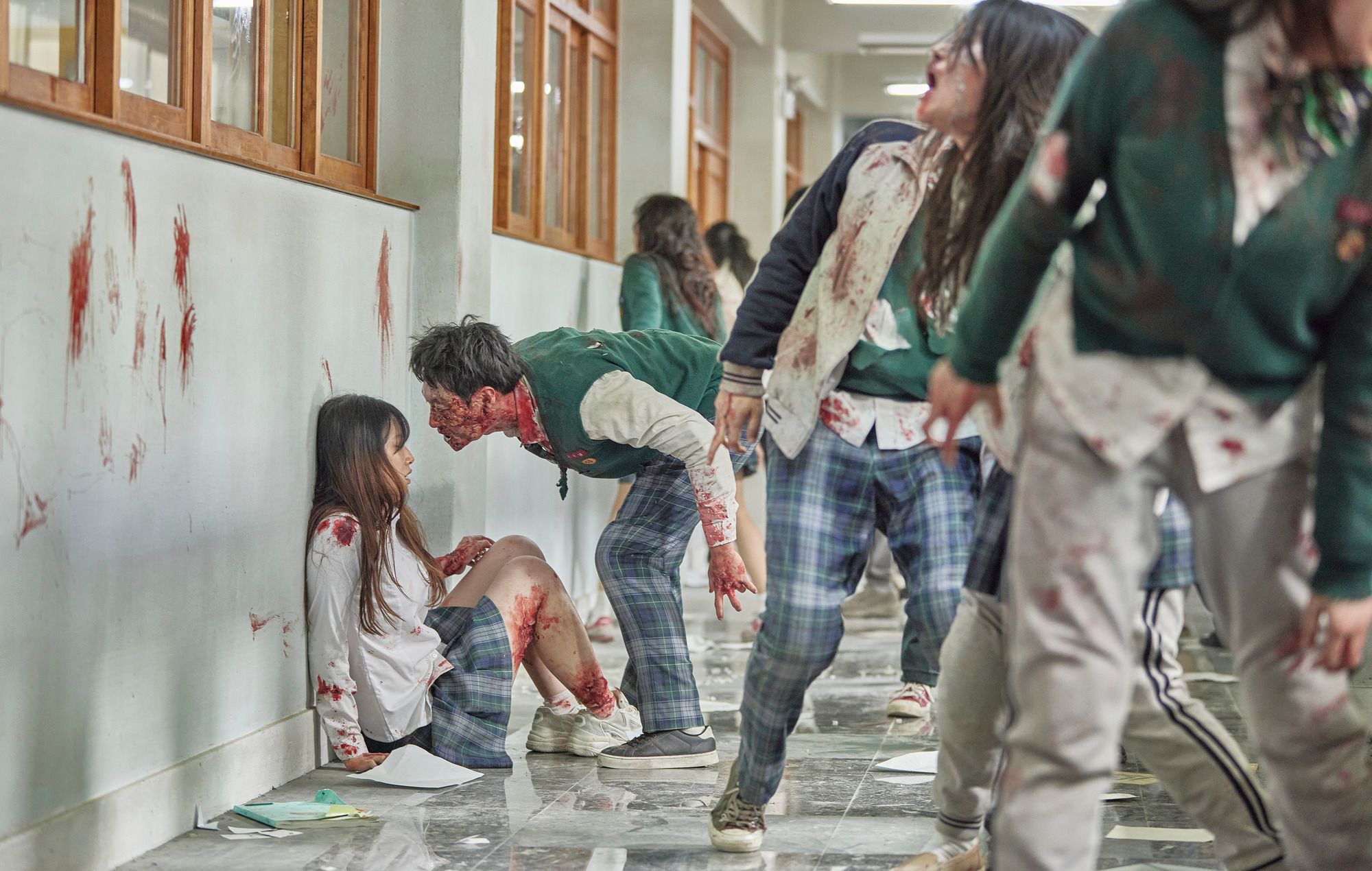 Byeong-chan and the quarantine camp experts believe that the Jonas virus has a remarkable potential to evolve. When it comes to producing new variants, the virus can not only modify quickly, but it can also do it without relying on the immune reactions of its hosts. This makes developing a cure or vaccination extremely impossible. Is there, however, any logic to the transmission of the two strains detected so far?
Related: 18 Best Zombie Movies of All Time
According to the show's researchers, the asymptomatic version of the virus has something to do with the virus's evolution. As a result, if asymptomatic persons infect others, the most likely outcome is that the newly infected will develop the same form of the disease. However, this is not the case. People that have been bitten by halfbies, such as Lee Na-yeon (Lee Yoo-mi), can turn into ordinary zombies.
Where Are Eun-ji & Jae-jun?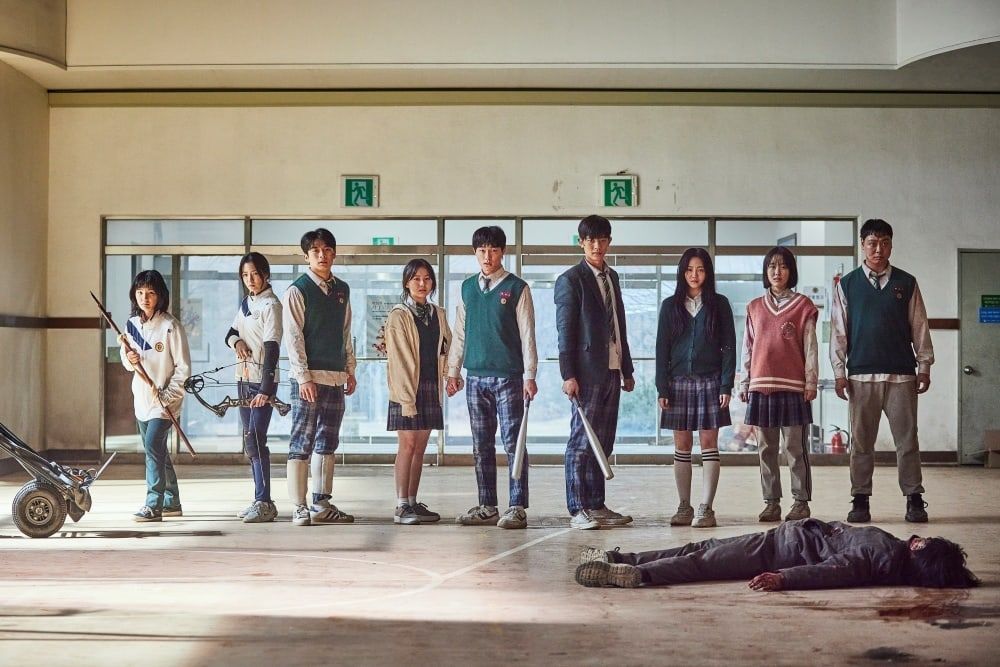 According to Byeong-chan's video journals, the only method to stop the infection and restrict the transmission of the infection is to kill the host and burn the body, which is a grim solution to the Hyosan zombie pandemic. When Martial Law Command learns of this, it orders the bombing of Hyosan's strategic positions, giving the few survivors just about enough time and warning to flee.
But what does the military do about Jae-jun (Park Ji-Yeol) and Eun-ji (Oh ​​Hye-soo)the two infected individuals they have in custody at the quarantine camp?
The most plausible conclusion is that they were decapitated and burned alive, but the show never provides a definitive answer to what transpired between them. And, because only what we see on screen can be considered written in stone, there is an opportunity for debate about where the officer and the schoolgirl are.
Is Byeong-chan a Halfbie Now?
In the blink of an eye, high school teacher Lee Byeong-chan's most prized science experiment turned against him. The Jonas virus, created by Byeong-chan to help his kid become stronger and stand up to bullies, swiftly wiped out the teacher's entire family. And then, it cost him his life.
As he leaves the interrogation room with officer Song Jae-ik (Kyoo-hyung Lee), Byeong-chan is ambushed by a bunch of zombies inside the police station for the kidnapping of an infected student. Byeong-chan stays behind and becomes infected, but Jae-ik manages to flee the horde. Instead of moving aimlessly and growling like the rest of the zombies, Byeong-chan appears collected as he rises from the floor, fixing his posture, and looks straight at the camera. This looks to indicate that he has become a halfbie – the very first, as far as we know.
Do Animal Zombies Exist?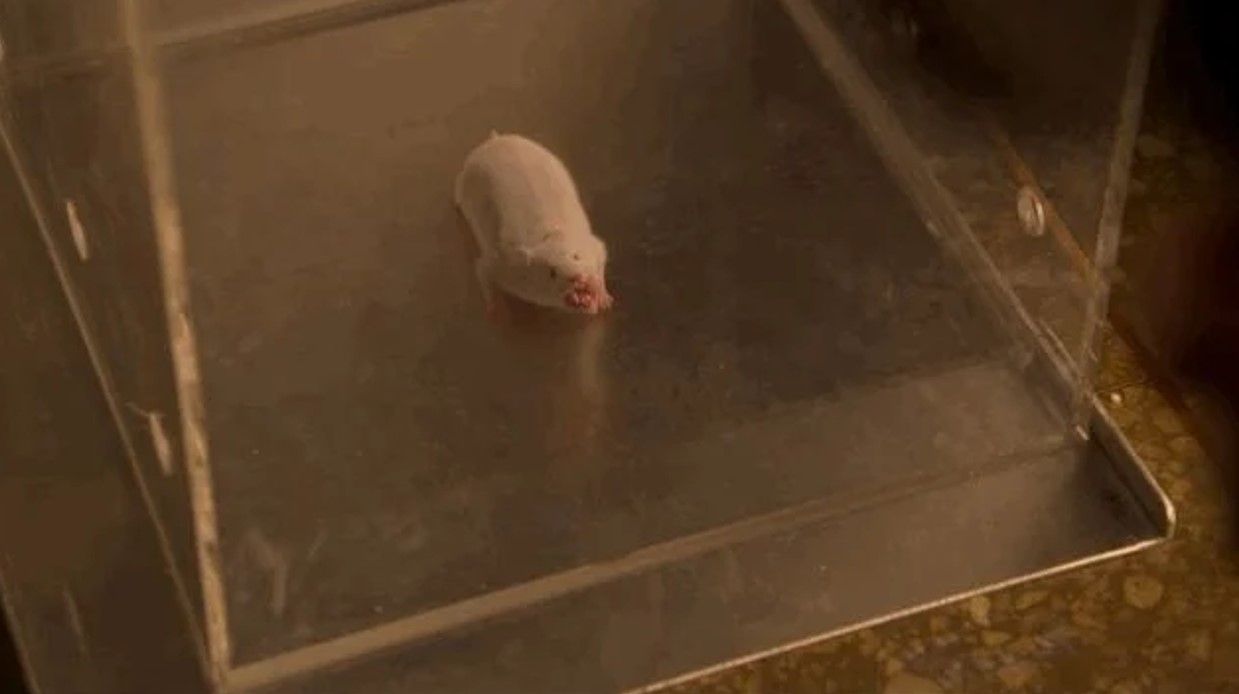 This question is addressed in the show, although only to a limited extent. Yes, there are animal zombies: at Byeong-chan's lab, we observe at least one infected mouse. Is it, however, the only one? Is it possible for the Jonas virus to spread from one mouse to another? What about transmission between species? Would it be conceivable for a mouse to infect a person in the opposite direction?
Related: Explained: Why and How Zombies Become So Popular
If the answer to any of these questions is likewise yes, Korea (and the rest of the world) may be facing an even more serious crisis.
Did Cheong-san & Gwi-nam Escape the Blast?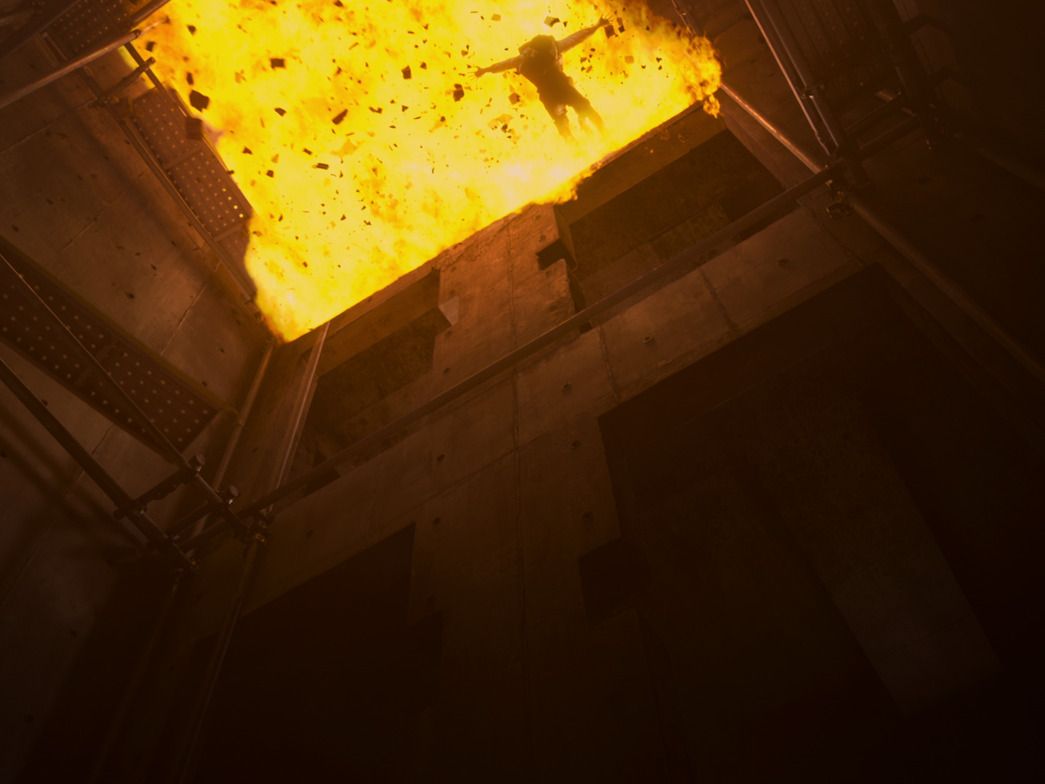 Lee Cheong-san (Chan-Young Yoon) is unable to escape the school with his classmates before the blast due to relentless pursuit by bully turned halfbie Yoon Gwi-nam (In-soo Yoo), who seeks retribution for his missing eye. He leads the zombies away from his friends and fights Gwi-nam, who bites him in the process. Cheong-san grabs Gwi-nam at the waist and leaps off a building site as the explosion occurs. Nam-ra (Yi-Hyun Cho) says she can not smell anyone when On-jo and Nam-ra return to seek him later.
Cheong-san's body is discovered among the dead zombies as the dust settles. Everything indicates that both characters are deceased. On the other hand, both Cheong-san and Gwi-nam have escaped death several times. So, if the show is renewed for a second seasonwe might even see them both alive.
Joe Manganiello's Deathstroke Image Provokes Reaction From Synderverse Fans
We have heard stories of the death of the Snyderverse many times, but Joe Manganiello just had to post one image to spark hope once again.
Read Next
About The Author