Like an internet meme, Jame's Gunn's Peacemaker has stuck itself into all of our heads and likely will not be leaving anytime soon. After the cinematic failure of 2016's Suicide Squad, directed by David Ayer, many believed that the team would never return to the silver screen, and they had good reasons for believing it. Then in 2021, like an actual DC Comics superhero James Gunnfresh off of 2017's Guardians of the Galaxy Vol. 2swooped in to save the team by crafting a standalone sequel with a brand-new team that endeared itself to casual and DC Comics fans alike in a way that the 2016 Suicide Squad tried and failed to do.
So successful was this standalone sequel that both Warner Bros. Pictures and DC Films gave the go-ahead to greenlight an HBO Max original spin-off series starring John Cena's character Peacemaker. His simple yet bizarrely complex moral code, no-nonsense approach to deadly situations, and complete lack of any filter between his brain and mouth made him both one of the most instantly likable and hateable characters as he toed the line between hero and villain. With the success of the first season of Peacemaker's spin-off show, it's safe to say that Peacemaker is here to stay.
Although Peacemaker was introduced to the world in the pages of Fightin '5 # 40 by writer Joe Gill and artist Pat Boyette in 1966, if you were to ask even some of the most hardcore of DC Comics fans who Peacemaker was before 2021, the answer you would most likely get was "Who?" Now, after 2021 if you were to ask the same question, the answer you would most likely get is, "Oh, you mean John Cena? "That is a mark of true success, and with success, there will always be an inevitable demand for more.
Related: John Cena Comments on the Importance of Those Peacemaker Cameos
Thankfully for newfound fans of Peacemaker, there is no longer a need to wonder whether there will be more, as HBO confirmed on February 20th, 2022, that a second season had been ordered with James Gunn will return to direct. However, with the way the first season ended, one has to wonder what could be next for the off-the-wall vigilante with a ridiculous-looking silver helmet. But, as James Gunn showed in both 2021's Suicide Squad and Peacemakeranything is possible.
New Friends, Old Enemies
John Cena's Christopher Smith, aka Peacemaker, began the first season of his new spin-off series very much alone, with his only real friend being his pet bald eagle, Eagly. Everyone else thinks he is either too insane, too stupid, or just too bizarre to take seriously. By the end of the season, however, he gains an actual human best friend in the form of Danielle Brooks' character Leota Adebayo with the rest of the characters gradually warming up to him as the series goes on. Unfortunately for Freddie Stroma's character Adrian Chase, aka Vigilante, it is still unknown what number he holds in the order of Peacemaker's best friends. While it's good that Peacemaker has found himself real friends, some old enemies may start to take advantage of this fact.
The last scene of the final episode of season one shows Peacemaker sitting on his front porch enjoying the sunset with Eagly, the last remaining Butterfly Goff, and Robert Patrick's character August "Auggie" Smith, aka White Dragon. While very much dead, Smith continues to haunt Peacemaker's mind as a physical representation of his guilt. We will likely see more of August Smith in the future as he continues to haunt Peacemaker's thoughts and force him to question every decision he makes.
Related: John Cena Wants a Peacemaker and Black Adam Crossover with The Rock
Not only that, but Nhut Le's character Judomaster is still very much alive, as is Viola Davis' character from Suicide Squad, Amanda Waller. While Waller's daughter Adebayo may have come clean to the public about Operation: Butterfly and Task Force X at the end of season one, in the comics, Amanda Waller has had people killed for much, much less. So it is entirely possible that Amanda Waller might want some form of revenge.
C, D, and E-List Characters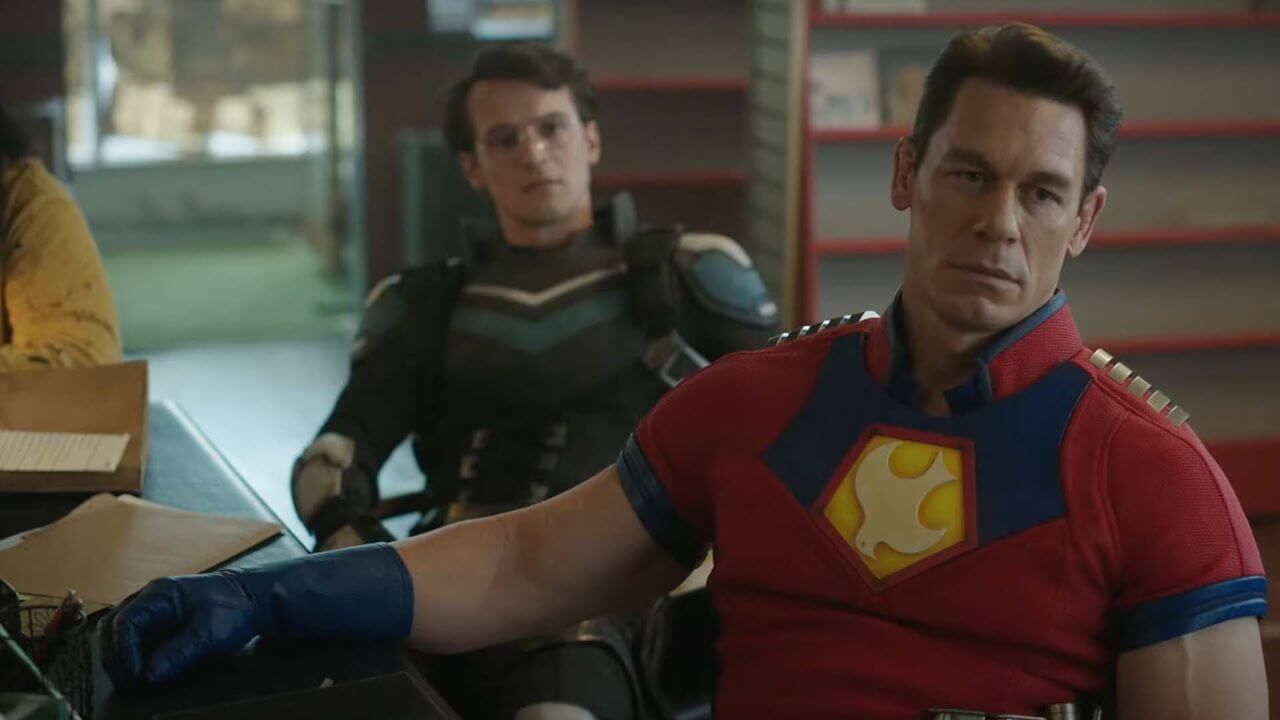 One of the best (or worst depending on your point of view) qualities about the character of Peacemaker is that because hardly anyone knew who he was or anything about him, it gave James Gunn the creative freedom to do whatever he wanted with the character and make whatever changes he felt necessary. It is a well-known fact that during the filming of 2021's Suicide Squad James Gunn would not let John Cena read any of the old Peacemaker comics or even research his character at all because Gunn's version of the character was completely different. He did not want Cena to be influenced by source material that no longer mattered.
The same goes for characters like Vigilante and Judomaster, both of whom are so far removed from their comic book counterparts that they can be considered entirely different characters. With this in mind, as long as James Gunn is using characters that no one has ever heard of, he pretty much has the creative freedom to do whatever he wants.
Perhaps in Peacemaker season 2, we might see characters like Egg Fu, Orca, or even Snowflame, the supervillain powered by cocaine. All of whom are real and have had little to no exposure of any kind outside the comics and parodies.
Will Euphoria Season 3 Have More Questions Than Answers?
With a single writer, could the future of Euphoria hold more questions and plotlines than answers and closure?
Read Next
About The Author