Moviegoers across the world can not get enough of edgy action flicks, and many of these blood-pumping pictures feature thrilling and compelling hitmen and assassins. The cinema trope has been utilized and implemented for decades, with memorable and electrifying results. These films keep audiences on the edge of their seats and continue to captivate and rivet fans; some of Hollywood's most famous and beloved creations depict these deadly assassins in all their gritty glory. In recent years, it appears the genre has found a resurgence in popularity, with action stars like Keanu Reeves, Jason Statham, and Matt Damon all breathing new life into the provocative style of storytelling.
Whether illustrating a ruthless and calculating hitman in the Coen Brothers' Oscar-winning film No Country for Old Men or a bored married couple who just so happen to be competing assassins in the box-office hit Mr. and Mrs. Smith, some of the greatest and most exciting flicks feature these deadly killers. The edgy and innovative Quentin Tarantino has adopted this trope for his groundbreaking films countless times, most notably in the iconic 1994 black comedy crime classic Pulp Fiction and 2003 martial arts staple Kill Bill. Even John Cusack played a hitman (in one of his funniest and sexiest performances) in Grosse Pointe Blank. These are some of the coolest movies with hitmen and assassins.
9

Wanted

The 2008 action thriller Wanted touts an impressive cast of Hollywood elite including James McAvoy, Morgan Freeman, and action badass Angelina Jolie. The film follows frustrated account manager Wesley Gibson who discovers he is the son of a professional assassin and decides to join the secret society himself. Wanted is based on the comic book of the same name and was brought to the big screen by director Timur Bekmambetov, who was approached to helm the picture due to his unique and distinct visual style. On what attracted him to the picture, he said, "It's a comedy, a tragedy, a drama, a melodrama. Every scene, we change genres and that's why our movie is different. "

Angelina Jolie's character Fox is a pro assassin and accomplished member of the secret society, and mentors Wesley on how to become a hitman. On her impressive casting, the writer of the comic Mark Millar expressed: "The only way they could have got a bigger star to play this role is if they'd hired Tom Cruise in drag." Wanted was praised for its stylized action sequences and fast pacing, and grossed over $ 340 million.
8

No Country for Old Men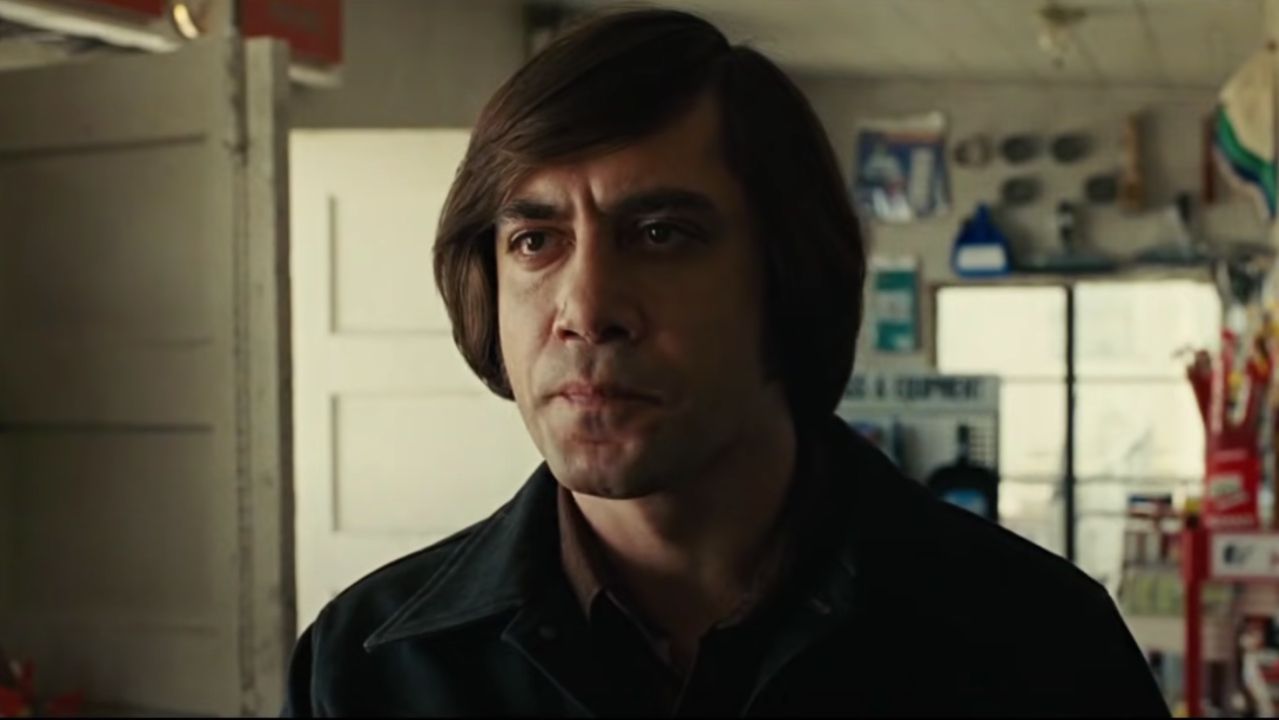 Esteemed filmmakers Joel and Ethan Coen wrote and directed the 2007 neo-Western crime thriller No Country for Old Men, which centers on three main characters with interconnecting stories: a Vietnam War veteran and hunter who stumbled upon a drug deal gone wrong and over two million dollars; a violent and ruthless hitman who is tasked with recovering the stolen money; and the local sheriff investigating the crime. The film is based on Cormac McCarthy's dark novel, and Joel Cohen said that the story's unconventional approach "was familiar, congenial to us; we're naturally attracted to subverting genre. We liked the fact that the bad guys never really meet the good guys, and McCarthy did not follow through on formula expectations. "
The picture stars Josh Brolin, Tommy Lee Jones, and Javier Bardem as the hitman devoid of remorse and compassion, who won the Academy Award, Golden Globe and British Academy Film Award for his chilling and engrossing performance. Hitman Anton Chigurh is practically the embodiment of evil.
Related: 10 Best Coen Brother Films, Ranked
7

The Mechanic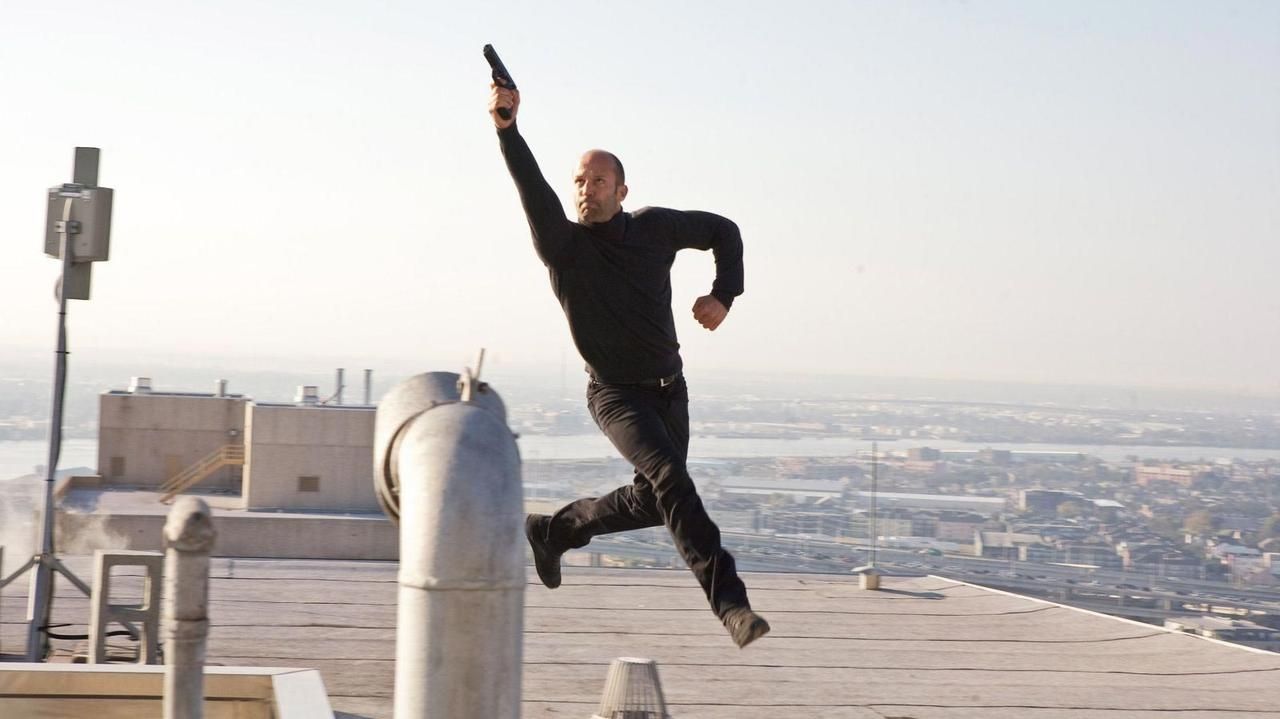 Jason Statham has been widely praised for leading a resurgence of action films in the 2000s and 2010s, having headlined countless projects that showcase his martial arts and hand-to-hand combat skills. For the 2011 action thriller The Mechanic, he portrays Arthur Bishop, a professional assassin who specializes in making his hits look like accidents, suicides, or the acts of petty criminals. When his close friend and mentor is brutally murdered, Bishop vows revenge and teams up with the man's son to track down the killers. Co-starring Donald Sutherland and Ben Foster, The Mechanic features impressive action sequences and Statham as the antihero audiences can not help but root for.
The Associated Press praised the exciting flick, writing "Statham, the British star of the Transporter and Crank films and an old favorite of Guy Ritchie, has a quietly fierce physicality, a stylish masculinity that makes him appealing to both men and women." A successful sequel, Mechanic: Resurrection, was released in 2016.
6

Kill Bill: Volume 1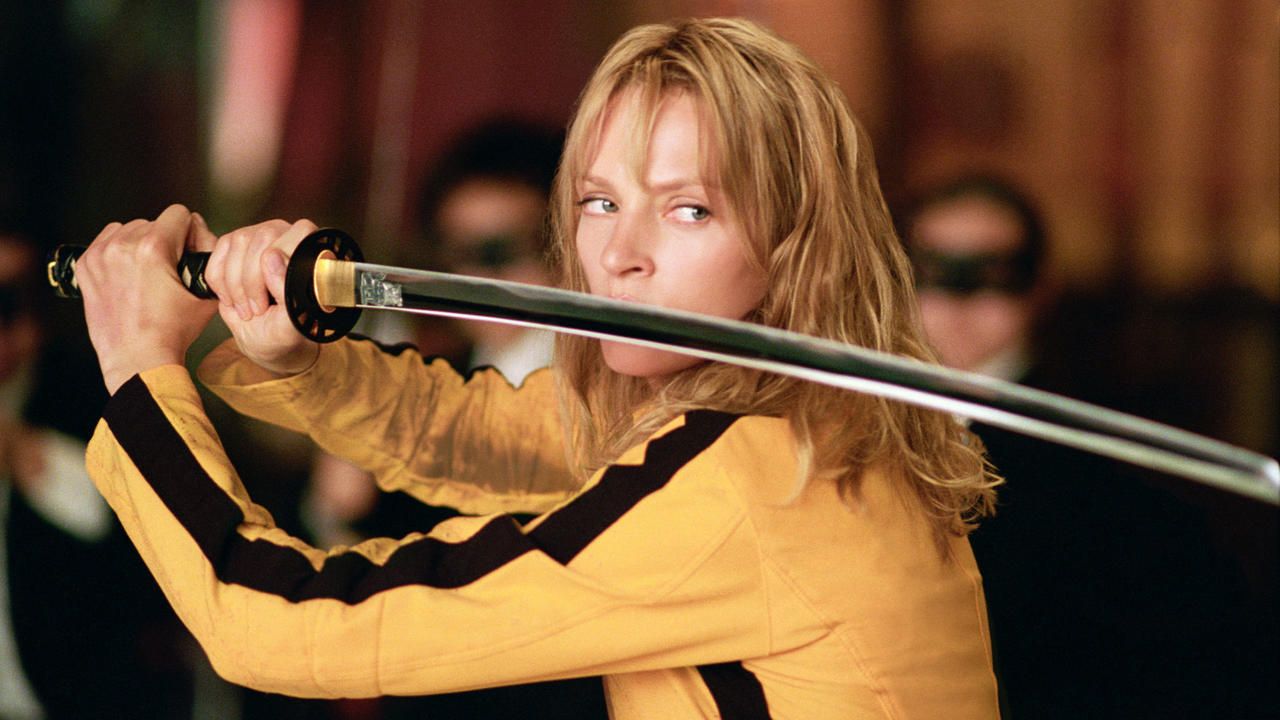 The master of stylized violence Quentin Tarantino wrote and directed the 2003 martial arts spectacular Kill Bill: Volume 1, which stars Uma Thurman as the Bride, who swears revenge on a team of assassins and their leader after they attempt to kill her and her unborn child. She ultimately finds herself in Tokyo, where she battles against the yakuza. With an impressive supporting cast including David Carradine, Lucy Liu, and Vivica A. Fox, Kill Bill was inspired by grindhouse films that played in cheap US theaters during the 1970s, such as samurai cinema and spaghetti westerns.
According to the visionary director, the most difficult part of making the martial arts flick was "trying to take myself to a different place as a filmmaker and throw my hat in the ring with other great action directors." Kill Bill: Volume 1 dominated at the box office and was heralded by critics, who praised Tarantino for his technique, action sequences, and innate gift for storytelling. Kill Bill: Volume 2 was released the following year with similar success.
5

Sicario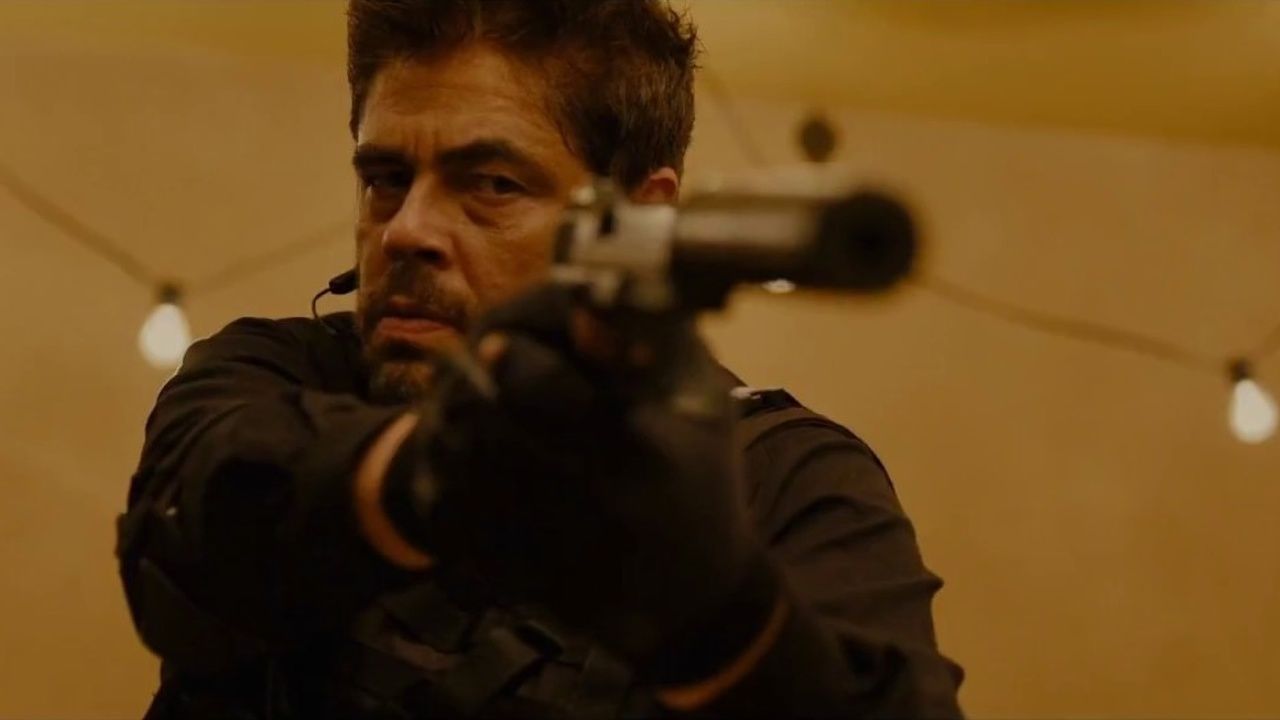 Denis Villeneuve's gritty 2015 action thriller Sicario follows an idealistic FBI agent who is enlisted by a government task force to bring down the leader of a vicious and powerful Mexican drug cartel. Emily Blunt stars as Special Agent Kate Macer, who teams up with CIA Covert Operative Matt Graver (Josh Brolin) and Alejandro Gillick (Benicio del Toro), a former Mexican prosecutor turned assassin. The border drama's name Sicario is the Spanish word for "hitman" itself, and its screenplay was written by Taylor Sheridan as the first installment in his neo-western trilogy exploring crime on "the modern-day American frontier."
Sicario was selected to compete for the Palme d'Or at the 2015 Cannes Film Festival, earning acclaim for its riveting screenplay, cinematography, direction, and the performances by Blunt and del Toro. Empire magazine proclaimed the picture "A beautifully murky, hard-edged thriller. Quite simply, one of the best films of the year. " A follow-up, Sicario: Day of the Soldado, debuted in 2018 and a third sequel is currently in the works.
Related: These Are the Best Benicio del Toro Performances, Ranked
4

Mr. & Mrs. Smith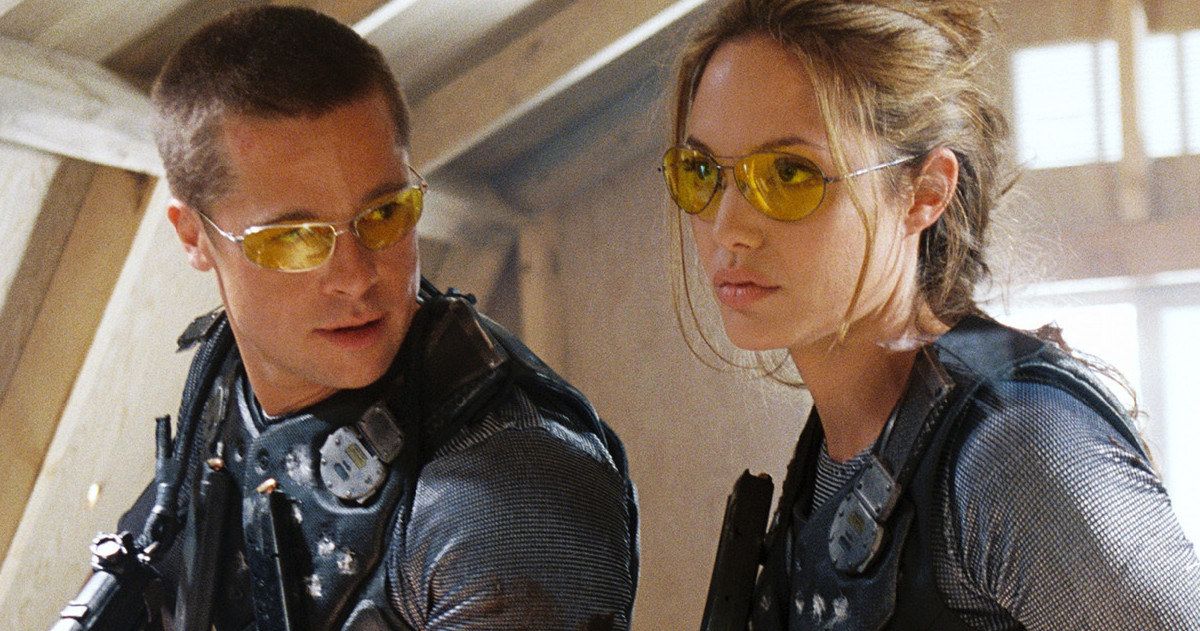 Hollywood heavy-hitters and former "It Couple"Brad Pitt and Angelina Jolie famously appeared in the 2005 romantic action film Mr. & Mrs. Smith, portraying a bored married couple who are surprised to learn they are assassins belonging to competing agencies, and that they have been tasked with killing one another. The action flick was notorious for establishing Pitt and Jolie's personal relationship, with the stars' chemistry being lauded; Roger Ebert commented that "What makes the movie work is that Pitt and Jolie have fun together on screen, and they're able to find a rhythm that allows them to be understated and amused even during the most alarming developments."
Despite receiving mixed reviews from critics, the assassin-themed film was a knockout with moviegoers, earning over $ 480 million at the box office. In 2021, Amazon announced that a TV series reboot based on the original film was currently being produced, with Donald Glover slated to star in the Prime Video show.
3

The Bourne Identity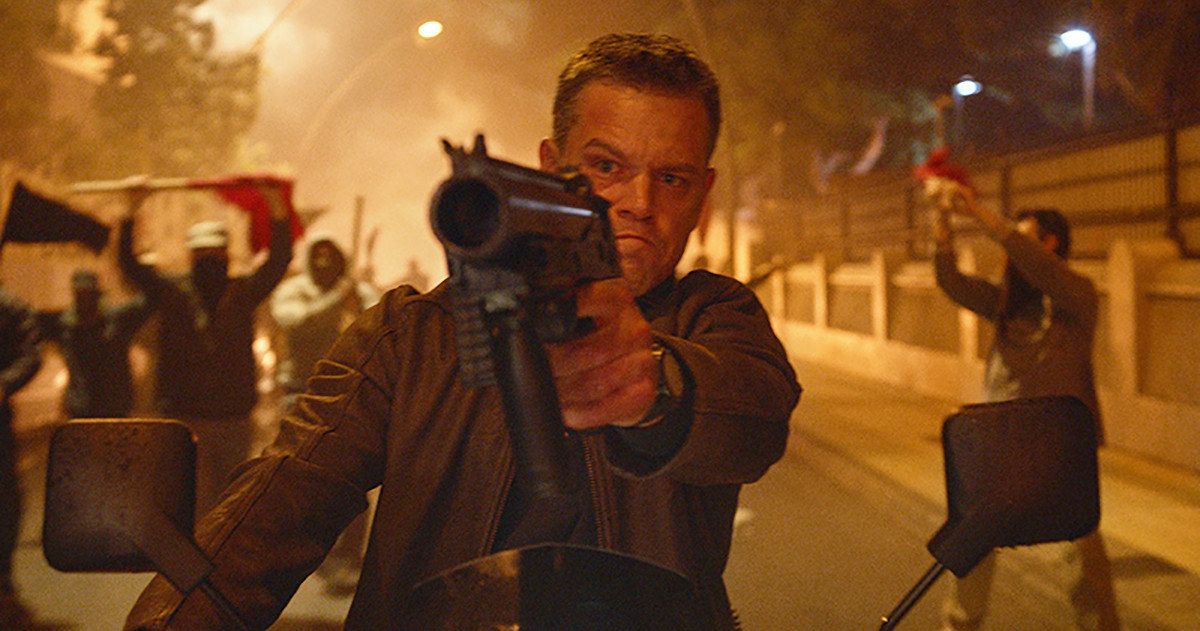 The Oscar-winning and dynamite performer Matt Damon leads the 2002 action-thriller The Bourne Identity, appearing as Jason Bourne, a man suffering from psychogenic amnesia attempting to discover his identity while being lethally pursued by assassins. Bourne realizes he has extraordinary talents in combat, self-defense and linguistic skills, and slowly begins to realize he is a US Army soldier and CIA assassin himself. For the role, Damon insisted on performing many of the stunts himself and underwent three months of extensive training in stunt work, learning to use weapons, boxing and eskrima (or arnis, a form of fencing).
The actor was initially skeptical of the film's financial prospects and was actually jobless for six months prior to being cast, yet his doubts would be proven wrong. The Bourne Identity was both a critical and commercial smash hit, kicking off the Jason Bourne franchise that would ultimately lead to four highly lucrative sequels.
2

John Wick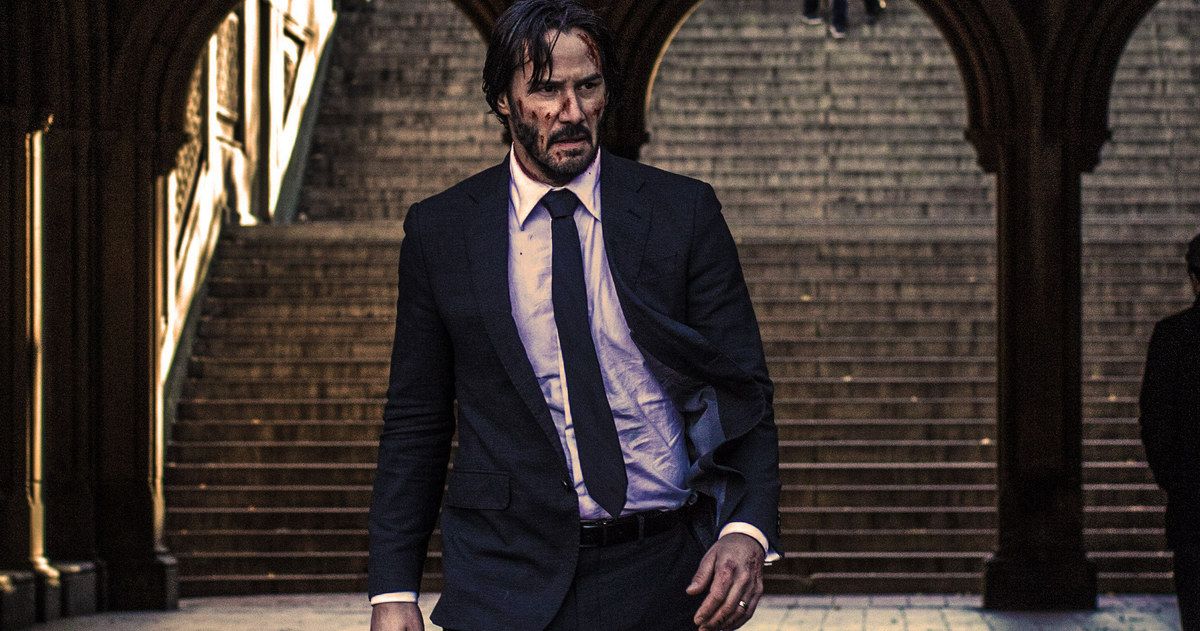 Acting chameleon Keanu Reeves headlines the 2014 neo-noir action thriller John Wick, which follows the former hitman who is forced back into the criminal underworld he abandoned after his vintage car is stolen and beloved puppy is murdered. On portraying the character that revitalized his long-lasting career, Reeves expressed, "When we first see him, he's a guy grieving for his lost wife. But it turns out he has lived in two worlds: one in which he's a happily married man and one in which he's an assassin. He has tried to bury his past, but without his wife, he is lost. "
For the mega hit action flick, Reeves spent four months learning Judo, Brazilian jiu-jitsu, and Japanese ju-jitsu and showed off his skills in epic combat scenes that were thrilling for audiences. The actor's brilliant performance and financial success of John Wick led to it becoming a beloved and fruitful franchise, with John Wick: Chapter 4 set to premier on March 24, 2023.
1

Pulp Fiction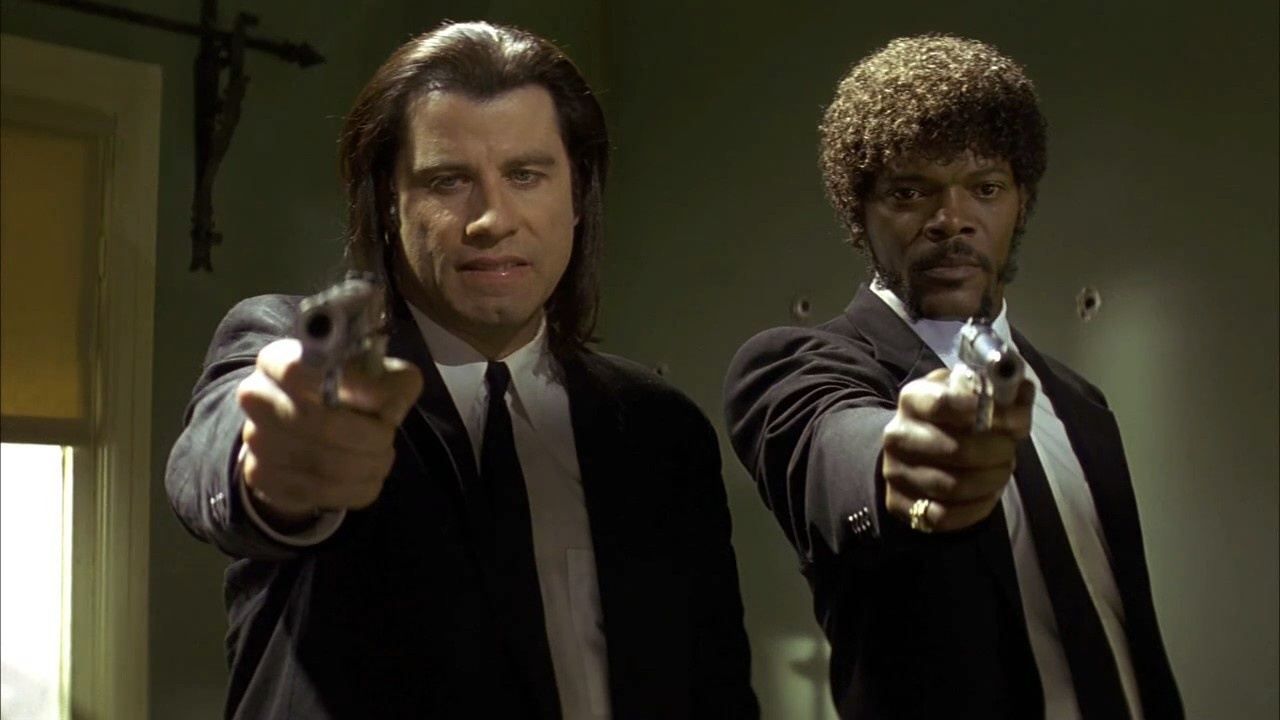 The always entertaining and charismatic John Travolta and Samuel L. Jackson famously portrayed hitmen Vincent Vega and Jules Winnfield in Quentin Tarantino's 1994 black comedy crime masterpiece Pulp Fiction. The critically-acclaimed picture centers on the lives of the two mob assassins while intertwining with three others plots revolving around a boxer, a gangster and his wife and a pair of diner bandits. Pulp Fiction won the Palme d'Or at the 1994 Cannes Film Festival and premiered to rave reviews, with many considering it a cultural watershed, influencing countless films and media that adopted elements of its style.
The dark comedy has appeared on numerous critics' lists of the greatest films ever made, = with Entertainment Weekly writing, "Tarantino's dialogue, with its densely propulsive, almost lawyerly fervor, its peppery comic blend of literacy and funk, has more snap and fight than most directors' action scenes." For their iconic portrayals of the fascinating and bickering hitmen, both Travolta and Jackson received Academy Award nominations.
Here's 10 of Quentin Tarantino's Best Movie Characters, Ranked
Quentin Tarantino's wild universe of characters gets an overview.
Read Next
About The Author