The gifted and critically-acclaimed visionary filmmaker Michael Mann has had an illustrious and admired cinema career spanning over 40 years. The director is famous for his heavily stylized visuals and cutting edge musical scores, creating riveting and memorable pictures with his unique approach to storytelling. Michael Mann got his start on the small screen, working on memorable shows such as Starsky and Hutch and Miami Vice and later directing the Emmy-winning television special The Jericho Mile in 1979.
His debut theatrical feature came just two years later with the neo-noir heist thriller Thief starring James Caan; despite a lackluster initial response, the picture has since gone on to attain a cult status amongst fans. From that moment forth, Michael Mann would go on to create, write and produce a slew of memorable and noteworthy projects.
Mann would develop a specific and unique style of crime drama, a genre he innovated and completely made his own. He would direct heralded works like 1995's star-studded crime extravaganza Heat starring the renowned Robert De Niro and Al Pacino, the gripping action thriller Collateral, and the Johnny Depp-led biographical drama Public Enemies, depicting the life of notorious bank robber John Dillinger. It was announced in February 2022 that his next picture Ferrari will star Adam Driver and Penélope Cruz, and will detail the life story of Italian sports car entrepreneur Enzo Ferrari; it's his highly anticipated first film in more than seven years. These are the best Michael Mann movies.
8

Ali

The 2001 biographical sports drama Ali stars Hollywood heavy hitter Will Smith as the legendary professional boxer Muhammad Ali, depicting a decade of the iconic athlete's life from 1964 to 1974. The film captures a wide range of memorable events for Ali, starting with him winning the heavyweight title from Sonny Liston, his conversion to Islam, and his long-awaited return to the boxing world to fight Joe Frazier in 1971.

Director Michael Mann wanted to focus on realism for the fight scenes, and enlisted both former and current world heavyweight championship caliber boxers to appear in the picture. He also opted against using "Hollywood fighting" (passing the fist between the camera and the face to create the illusion of a hit) in favor of actual boxing between Smith and his co-stars. Ali was well-received by critics, with praise for Mann's stunning direction and the outstanding performances of both Smith and Jon Voight; they both earned Academy Award nominations for their portrayals.

Related: Will Smith Rejected I Am Legend 2 Until Michael B. Jordan's Pitch
7

Public Enemies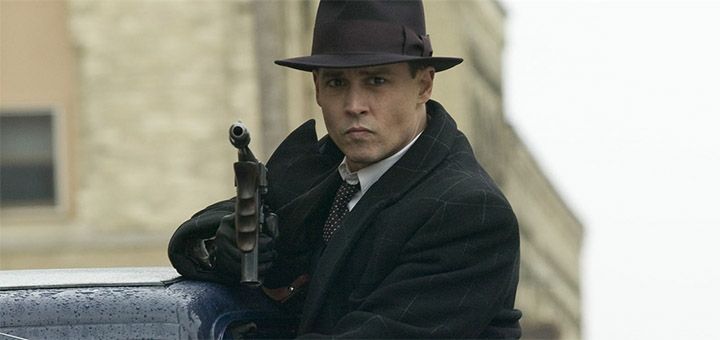 2009's biographical crime drama Public Enemies tells the thrilling tale of notorious bank robber John Dillinger, chronicling the final years of the American gangster's life as he is fiercely pursued by FBI agent Melvin Purvis during the Great Depression. The gritty picture features an A-list ensemble lead including Johnny Depp as Dillinger, Christian Bale, Marion Cotillard, and Billy Crudup. Michael Mann had initially written a screenplay around the life of Alvin Karpis, a Chicago bank robber who often crossed paths with Dillinger, and again became interested in crime during the 1930s after reading Bryan Burrough's nonfiction book the film is based on.
On what inspired him to focus on the life of Dillinger, Mann told the Los Angeles Times: "He was a charismatic outlaw hero who spoke to people in the depths of the Depression. He assaulted the institution that made their lives miserable – the bank – and he outsmarted the institution – the government – ​​that could not fix their problems brought about by the Depression. " Public Enemies was both a critical and commercial success, grossing over $ 200 million at the box office.
6

Manhunter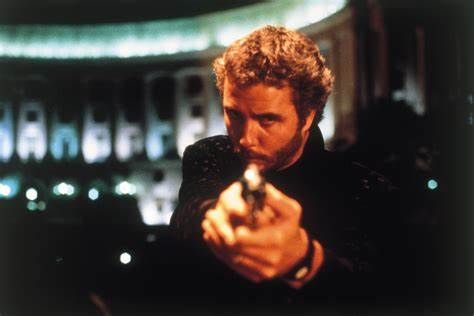 In 1986, Michael Mann became the first filmmaker to bring writer Thomas Harris' infamous serial killer Hannibal Lecter to the big screen, doing so in the groundbreaking thriller Manhunter. The adaptation is inspired by the novel Red Dragon and stars Brian Cox as the incarcerated cannibal and William Petersen as FBI profiler Will Graham, who comes out of retirement to track down a violent killer known as the Tooth Fairy with the assistance of Lecter. Mann spent three years crafting the script, spending time with the FBI's Behavioral Science Unit and corresponding with imprisoned murderer Dennis Wayne Wallace.
Manhunter includes heavily stylized visuals such as its use of pastel colors, heavy washes of synthesizer, glass brick and art-deco architecture that became the director's trademark during the 1980s. Though initially opening to mixed reviews and faring poorly at the box office, the thriller has since gone on to become a cult classic and garnered a modern appreciation amongst critics and fans. Its focus on the use of forensic science in a criminal investigation has been cited as a massive influence in both television and film, most notably CSI: Crime Scene Investigation that also starred William Peterson.
Related: Here's What Makes NBC's Hannibal the Best Lecter Adaptation
5

Thief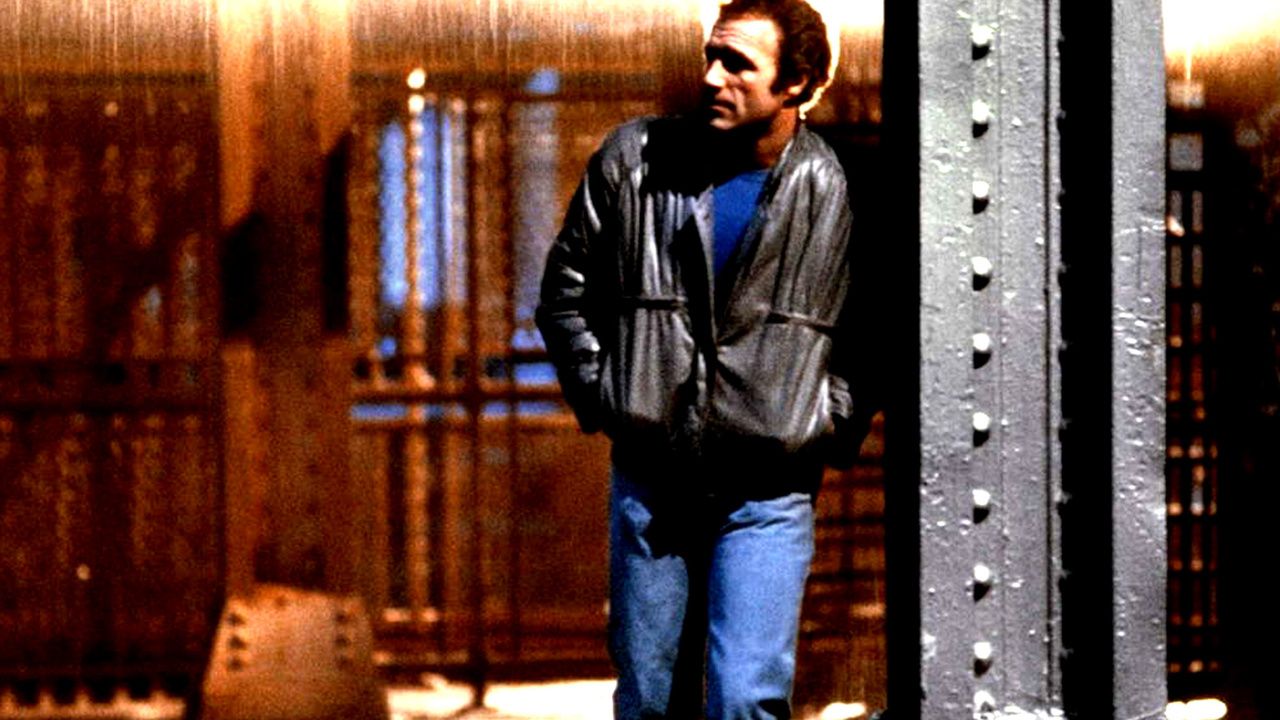 In his feature film debut, Michael Mann directed the 1981 neo-noir heist action thriller Thief, which stars James Caan as a professional safecracker who plans to do one last big heist for the mob before escaping his life of crime. The visionary drew inspiration for the jewel thief and ex-con's character based off of his 1979 television movie The Jericho Mile, having revealed: "The idea of ​​creating his character, was to have somebody who has been outside of society. An outsider who has been removed from the evolution of everything from technology to the music people listen to, to how you talk to a girl, to what do you want with your life and how do you go about getting it. "
Mann used actual former professional burglars to keep the technical scenes as genuine and authentic as possible, and utilized light and shadow and a cutting-edge score from Tangerine Dream to craft an innate sense of danger throughout the picture; this would become synonymous with his future work. Thief premiered at the Cannes Film Festival to widespread critical acclaim, with LA Weekly proclaiming, "Thief is the best crime movie since Chinatown. Period. And it's better. "
4

Collateral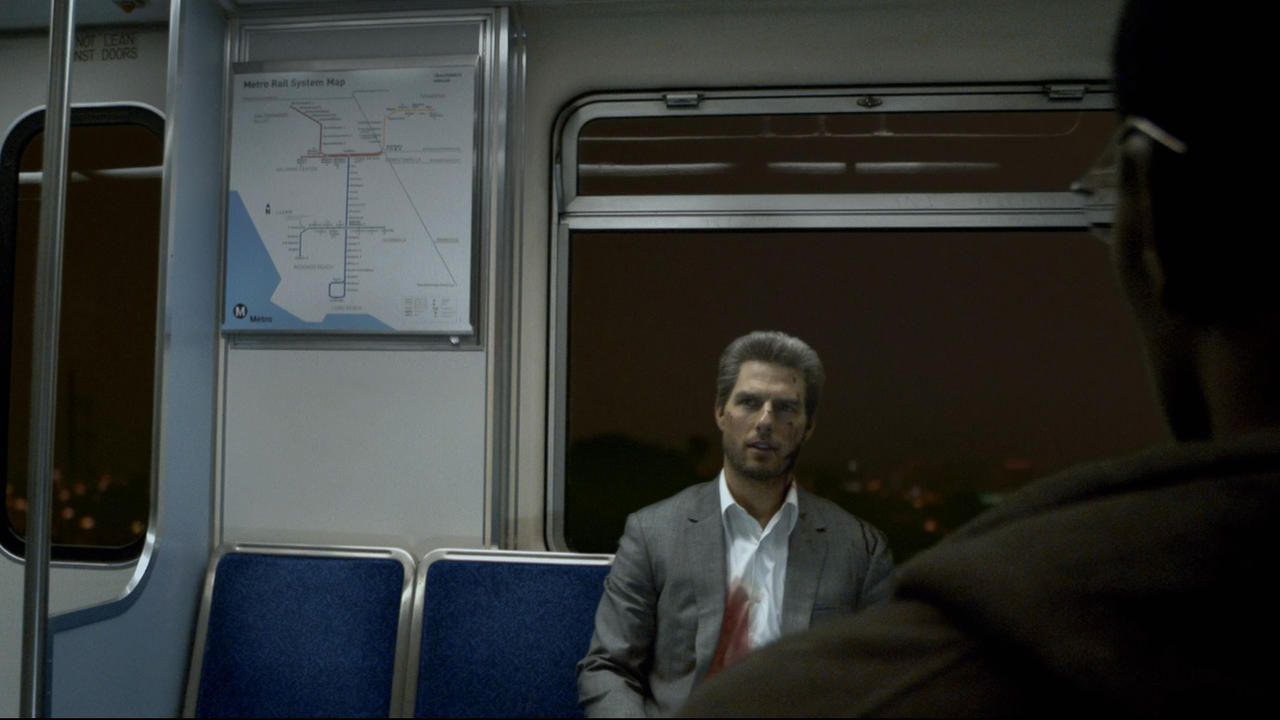 2004's neo-noir action thriller Collateral features the talented Tom Cruise and Jamie Foxx, and focuses on Los Angeles cab driver Max (Foxx) as he finds himself taken hostage by an engaging contract killer (Cruise) who is making his rounds on a killing spree. Michael Mann believed the two stars would be able to play well off each other and specifically hired Cruise as the villain, against typecasting, having told CNN, "It's a great prescription to have an actor explore places he's not been, to be on a frontier because it just changes everything up… he's doing three things in some of these scenes at the same time. It's very, very complex and very difficult and I just think he did a spectacular job. "
The thrilling picture earned rave reviews upon its release, with specific praise for Mann's direction and editing, and the knockout performances of Foxx and Cruise; the former earned an Academy Award nomination for his harrowing portrayal. For his vision and unique approach to filmmaking, Mann was awarded Best Director by the National Board of Review and further demonstrated his gift for stunning storytelling.
3

The Insider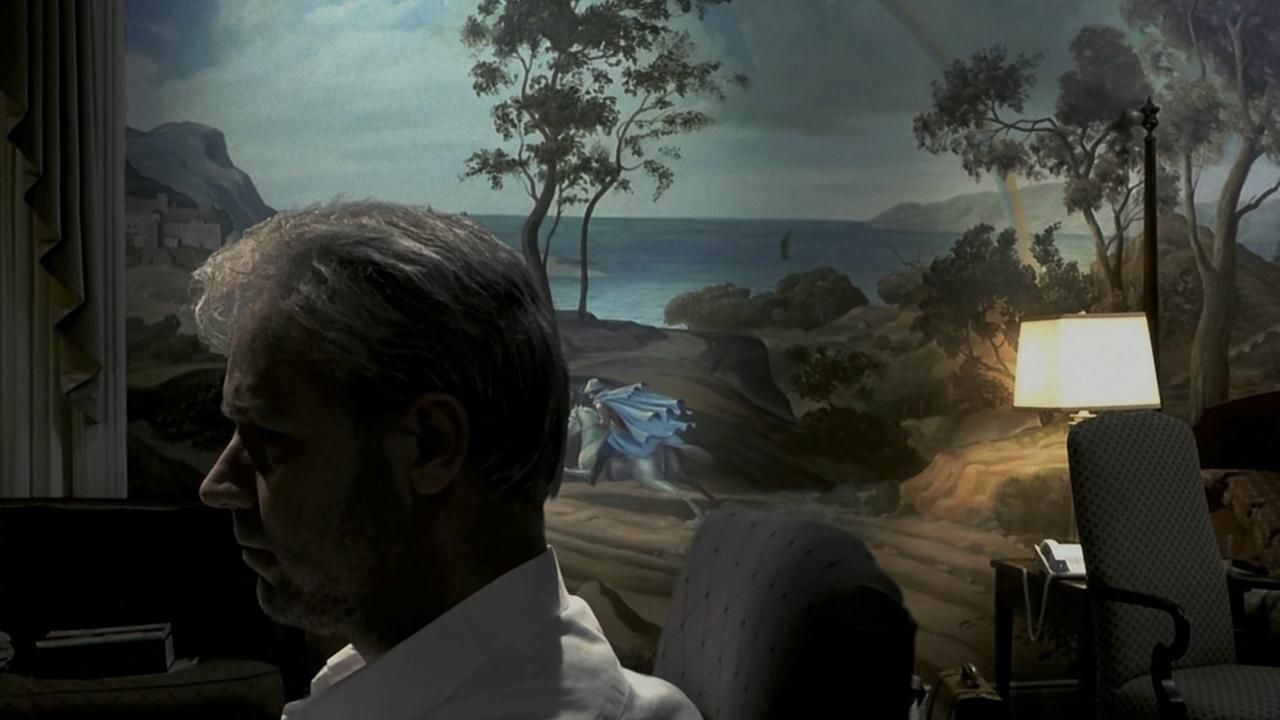 Based on Marie Brenner's Vanity Fair article "The Man Who Knew Too Much," 1999's drama The Insider is a fictionalized account of a true story regarding Jeffrey Wigand, a whistleblower in the tobacco industry who came under attack after appearing in a 60 Minutes expose on Big Tobacco. The gripping story stars Russell Crowe as Wigand and Al Pacino as the show's determined CBS producer Lowell Bergman, depicting the pair as they defend Wigand's testimony against multiple adversaries.
Pacino was Michael Mann's only choice to play the renowned journalist and producer, having worked together previously in Heat and wanting to see the talented performer in a role he had never played before. The Insider went on to become the filmmaker's most critically heralded picture up until that point, with his specific cinematic style being praised. The drama achieved widespread pacclaim for Mann's direction and Crowe's powerful portrayal of Lowell; it was nominated for an impressive seven Academy Awards including Best Director for Mann.
2

The Last of the Mohicans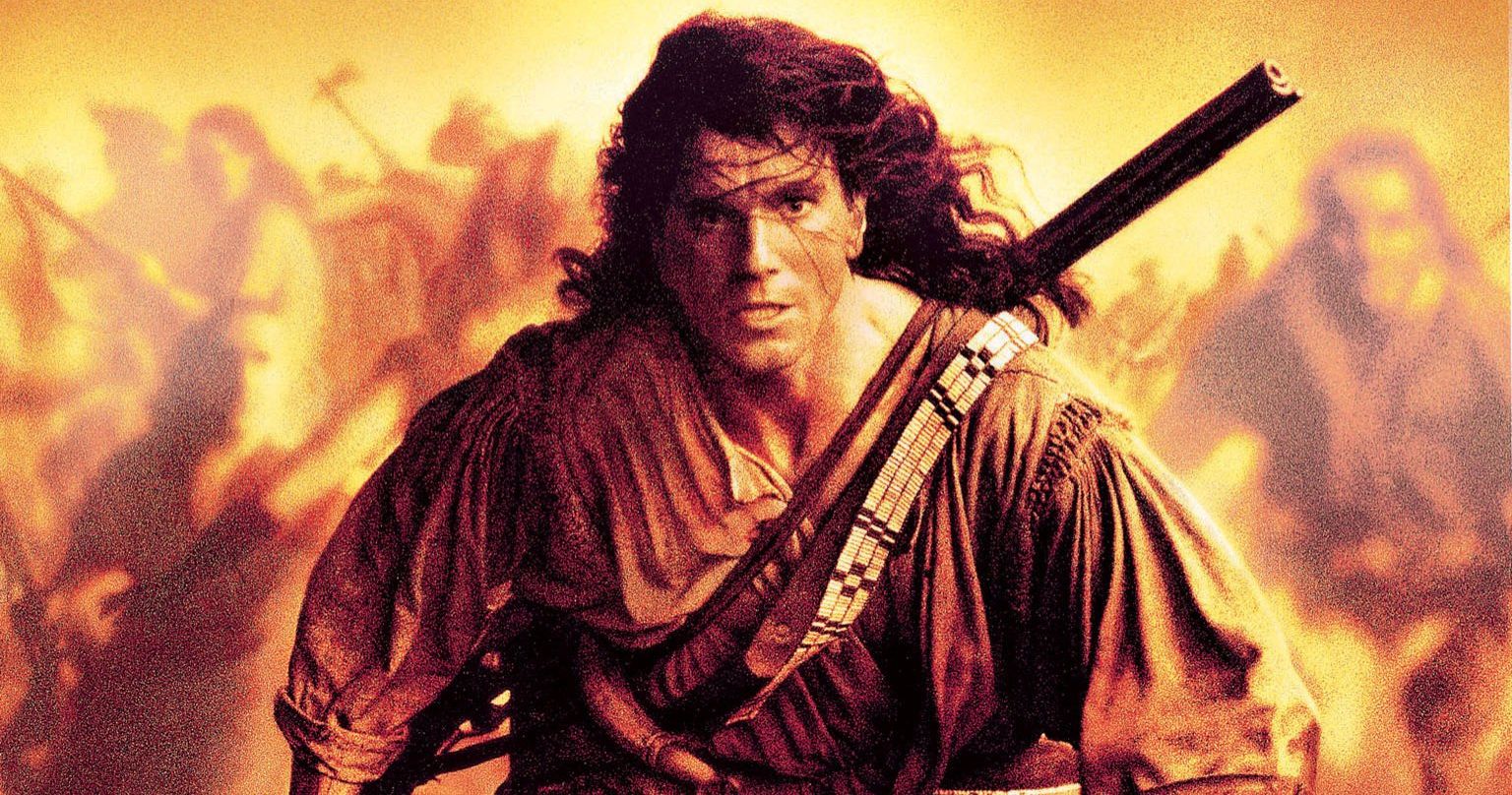 Silver screen legend and method acting extraordinaire Daniel Day-Lewis headlined the 1992 epic historical drama The Last of the Mohicans, chronicling three trappers as they fight to protect the daughters of a British Colonel in the midst of the French and Indian War. The drama was adapted from the James Fenimore Cooper novel and is a breathtaking yet devastating retelling of the classic literature work. Day-Lewis stars as Nathaniel "Hawkeye" Poe, and learned to live off the land and forest in preparation for the rolein addition to perfecting his woodworking skills by building a canoe.
Mann praised Day-Lewis' dedication to his craft and the picture, saying, "Daniel's ambition is spectacular. I mean every actor should be as intense and serious and legitimate as he is. He is totally authentic and totally legitimate. As a director it is a blessing to have that. " The Last of the Mohicans was lauded by critics, winning Mann an Oscar for Best Sound; Entertainment Weekly praised the visionary's distinct directorial style: "Mann, at his best, is a master of violence and lyrical anxiety."
1

Heat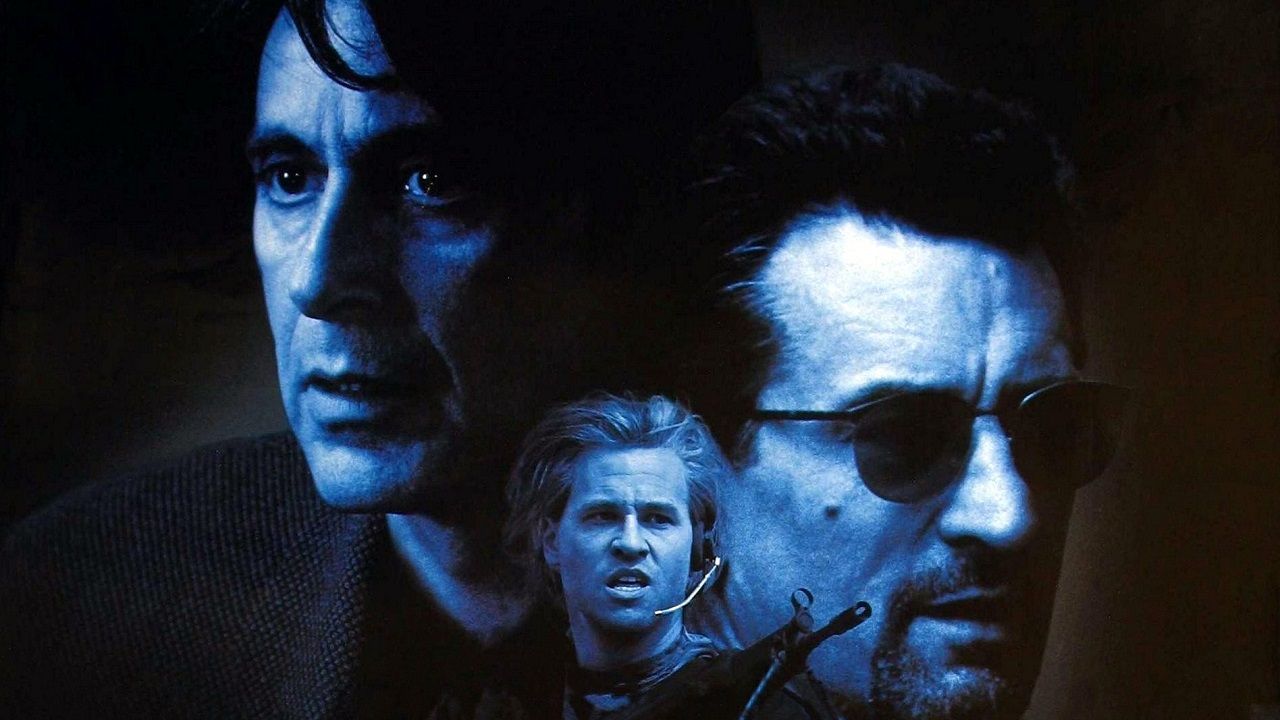 Undeniably Michael Mann's most spectacular piece of resistance, 1995's crime drama Heat has a knockout ensemble cast of impressive performers including Robert De Niro, Al Pacino, and Val Kilmer among numerous others. The riveting film centers on the conflict between LAPD detective Lieutenant Vincent Hanna (Pacino) and career thief Neil McCauley (De Niro) as they battle to maintain the upper hand while dealing with the rivalry's effect on their personal and professional relationships.
Mann had initially written the script for Heat to serve as a 90-minute pilot for a television series entitled LA Takedown, but that project ultimately became the 1989 TV movie-of-the-same-name instead. The director viewed the crime thriller as a dry run for the original story and decided to craft a remake, saying, "I charted the film out like a 2 hour and 45 minute piece of music, so I'd know where to be smooth, where not to be smooth, where to be staccato, where to use a pulse like a heartbeat."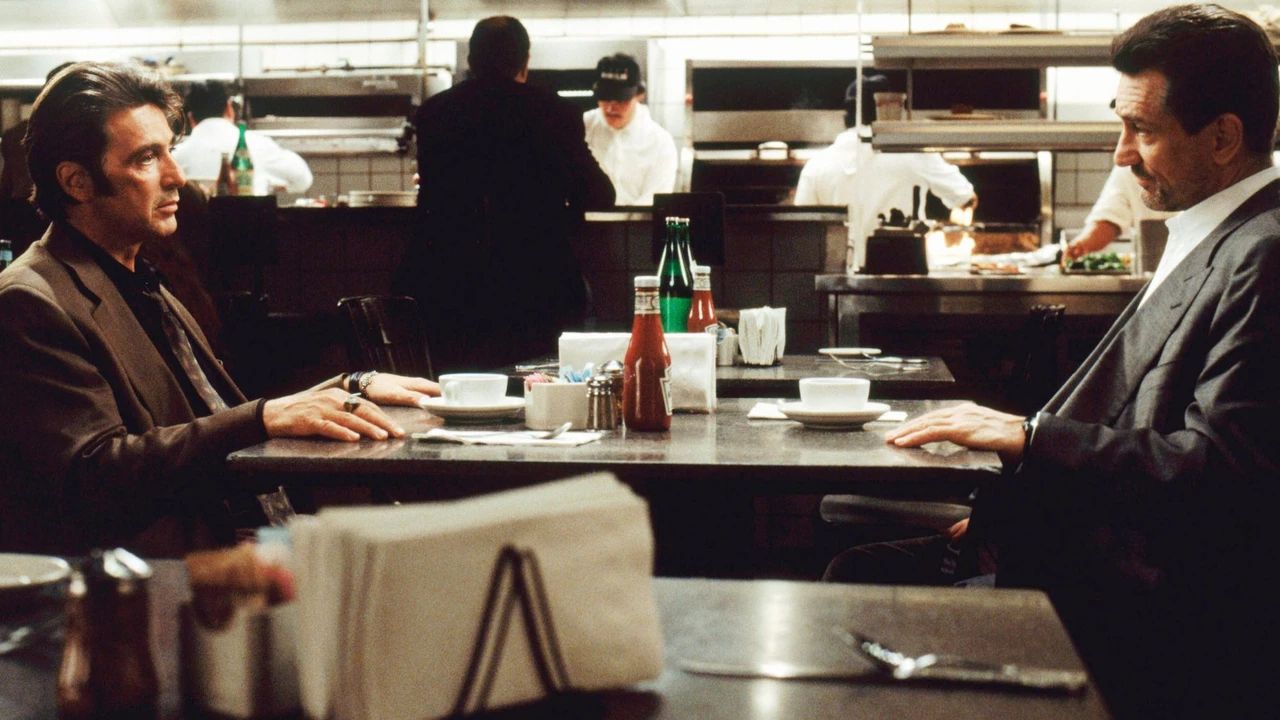 Heat was a knockout with both critics and audiences alike and is heavily regarded as one of the most influential films of its genre, going on to inspire countless future creations. The Los Angeles Times proclaimed it a "sleek, accomplished piece of work, meticulously controlled and completely involving. The dark end of the street does not get much more inviting than this."
These Are Some Of The All-Time Best Shootouts In Movies
Read Next
About The Author