As Killing Eve kicks off its fourth and final season, it is difficult for fans to accept that the beloved spy-thriller series will come to an end so early on in its lifespan. In a November 2021 interview with Harper's Bazaar, star Jodie Comer who plays Villanelle shared the sentiment, "I'm trying not to think about it too much, honestly, it's sad, you know? I've been with this character for a really, really long time. I would rather we ended up on a good note and kept our integrity, instead of going on and on and being kicked out the door. "
The two lead characters Eve Polastri and Villanelle have captured audiences' hearts in a big way, and rightfully so; Killing Eve is sharp, witty, endlessly thrilling, and always leaves us wanting more. Sandra Oh or Grey's Anatomy fame plays the titular Eve, an MI5 agent who grows bored with her desk job and increasingly more fixated on Villanelle, a skilled and stylish assassin, who, despite her psychopathic behavior, is surprisingly likable. The two women quickly become obsessed with one another and engage in an epic game of cat and mouse. The show has been praised by critics and audiences alike and has earned both lead actresses an Emmy and a Golden Globe for their performances. If you are an Oh fan you can also catch her in Netflix's The Chair and the upcoming Sam Raimi horror movie Umma. As our favorite series comes to a close it is only natural that we celebrate what made it great. These are Sandra Oh's best moments in Killing Eve.
Related: These are Sandra Oh's Best Performances, Ranked
Eve Witnesses Bill's Death
In one of Sandra Oh's best moments in Killing Eve, she tries to meet up with her best friend and colleague Bill, who has tailed Villanelle to a dance club. Always one step ahead, however, Villanelle was ultimately leading Bill to his demise. When Bill catches up to Villanelle in the club, she turns and flashes him a menacing smile before heading straight in for the kill. Eve catches sight of him mere moments after the brutal stabbing and desperately tries to make her way to him – however, it is too late. Utterly helpless, Eve can do nothing but watch as Bill dies before her eyes. Bill's death is also the catalyst to Eve's unhealthy obsession with Villanelle, that is, the focal point of the show.
Villanelle and Eve Have Dinner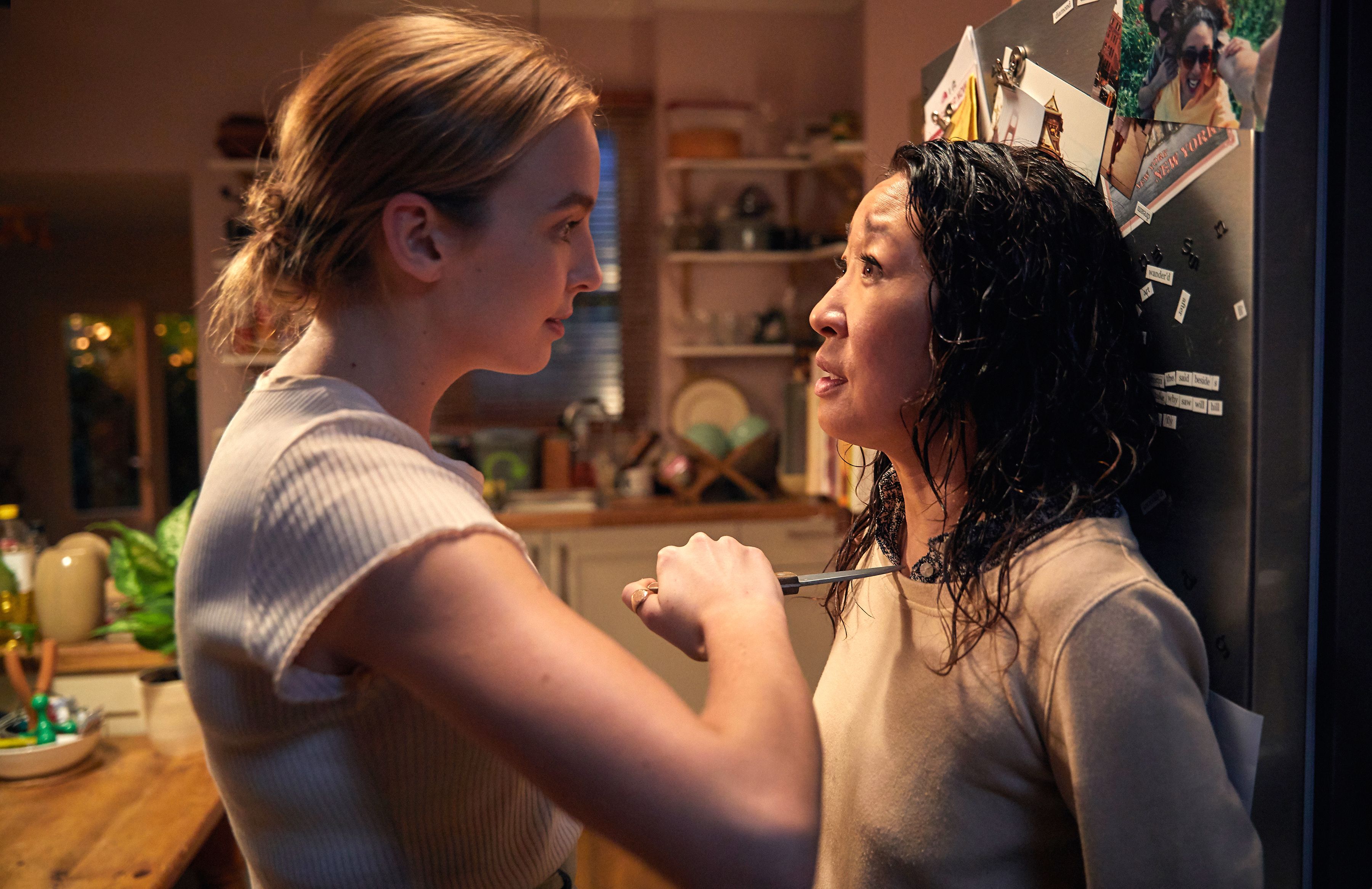 While Eve is playing dress-up with the clothes and perfume Villanelle sent her, she stumbles upon Villanelle in her home. Naturally assuming Villanelle has come to kill her, a chase ensues before the pair square off in the bathroom and Villanelle confesses that she just wants to have dinner together. Dubbed the best actress on television by Vulture, Sandra Oh's performance in the dinner scene is phenomenal: she is emotional, empathetic, and vengeful all at once. The strongest part of the scene is when Eve asks "Why Bill?" and Villanelle replies coldly, "He was slowing you down." Fraught with anger and emotion, Eve tries to pull a knife on Villanelle, who quickly gains the upper hand.
Eve Stabs Villanelle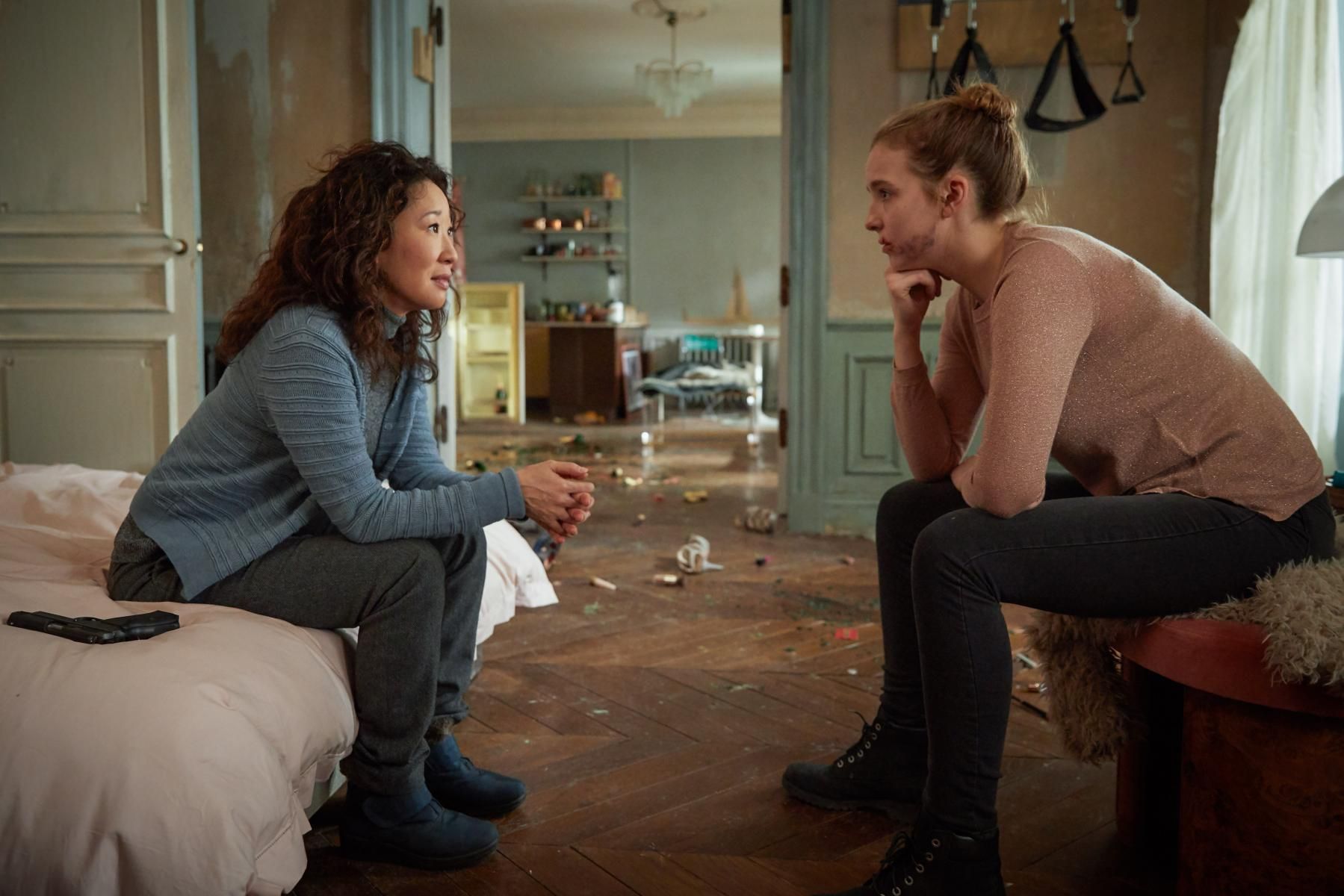 Killing Eve and its strong writing changed the face of television, offering interesting story arcs and powerful women characters. Season 1, Episode 8 of Killing Eve is a great example of that. Acting on a lead, Eve ends up in Villanelle's Paris apartment. While trashing the place, Eve is interrupted by Villanelle returning home. Eve then confesses to Villanelle that she thinks about her all the time. The two lay in bed together and at a particularly vulnerable moment, Eve holds a knife to Villanelle's abdomen. Unconvinced, Villanelle calls Eve bluff. Eve, however, lamenting over her losses since Villanelle came into her life, thrusts the knife into Villanelle's side. This is one of Sandra Oh's best moments in Killing Eve because it is the first time we see Eve express her rage and pain and act out in vengeance towards her foe.
Villanelle Shoots Eve in the Back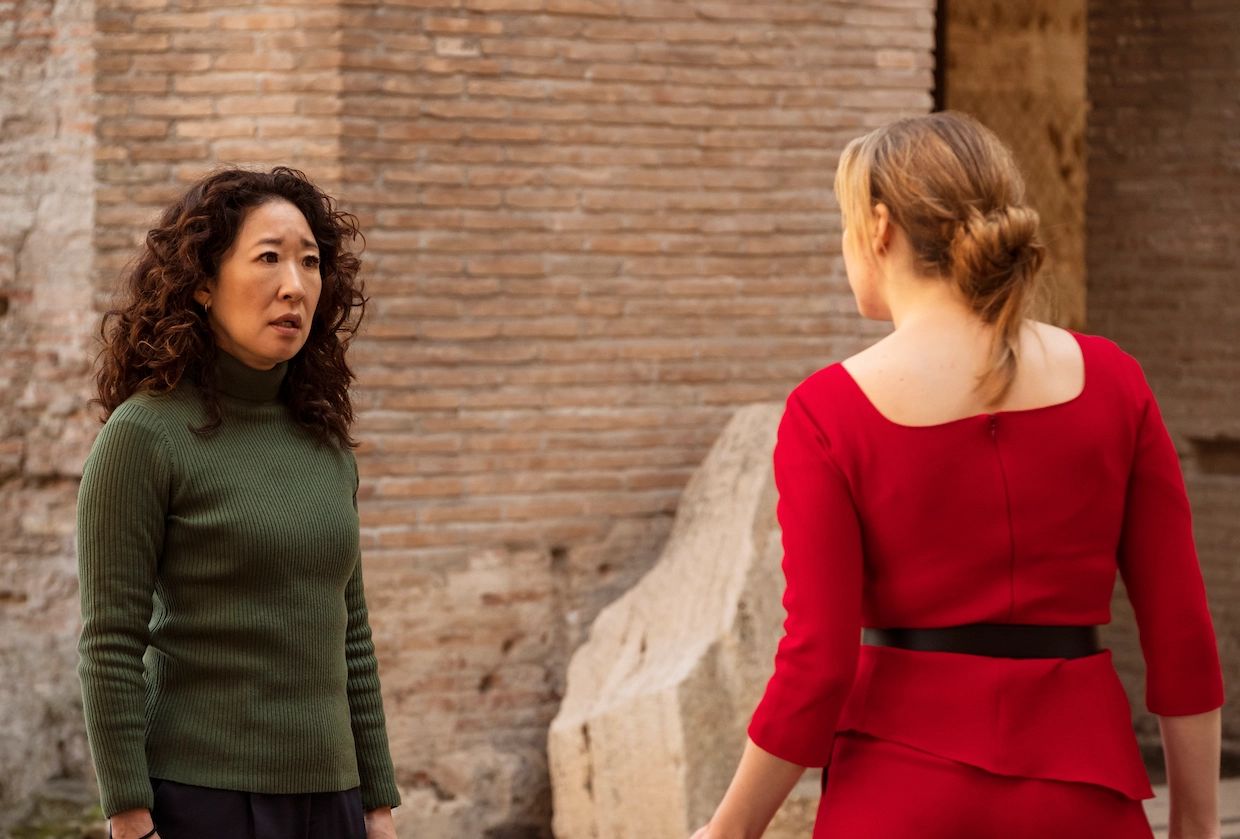 After Villanelle manipulates Eve into killing someone to save her life, she later finds out Villanelle had a gun on her the whole time. When confronted with Villanelle's deceit, Eve begins to see through Villanelle's games and realizes the toxic nature of their relationship. Eve calls out Villanelle on her desire to see her at her worst, while the audience sees Eve at her best. When Eve refuses to go any further with Villanelle, Villanelle confesses that she loves her. Eve replies by saying she does not understand what love is and turns to leave. The hurt and confused Villanelle lashes out and shoots Eve in the back as she walks away. This was one of Sandra Oh's best moments as it was the first time in the series that we see her prioritize herself over her unhealthy obsession.
Related: 12 of the Best British TV Shows of All Time
The Pair Share a Dance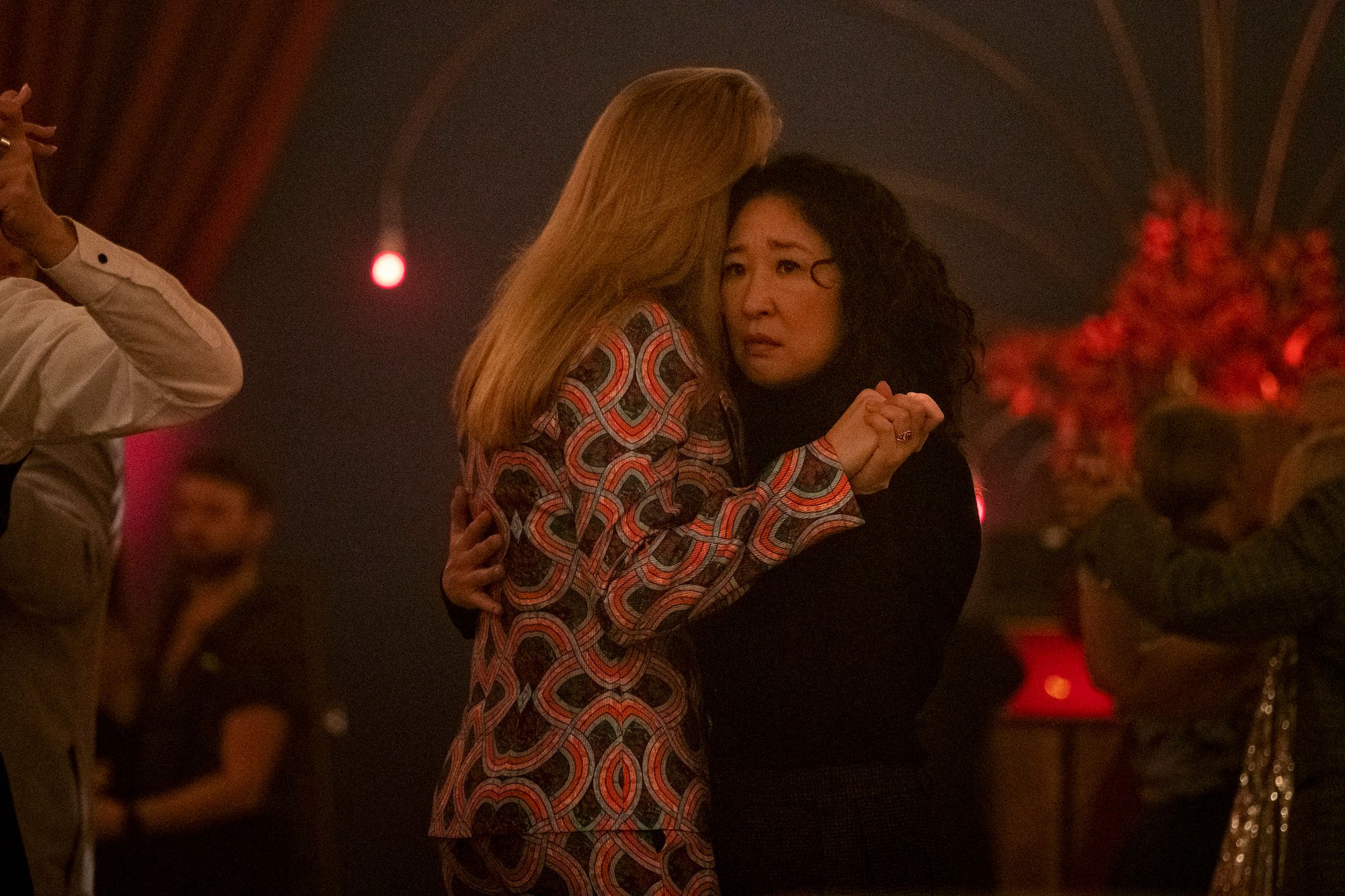 In one of Sandra Oh's more comical moments in Killing Eve, Eve and Villanelle meet at a dance hall and share a dance. While dancing, the pair discuss the idea of ​​a possible future with one another for the first time in the series. When Villanelle points to an elderly couple dancing happily, she asks Eve if that is what she wants. Eve responds, "Not anymore. We'd never make it that long. We'd consume each other before we got old. " Later on in the episode, in true will-they-or-wont-they fashion, the pair vow to walk away from each other and never look back. Despite the show sadly coming to an end, there are multiple spin-offs of the popular series in the works.
"Maybe I've Changed"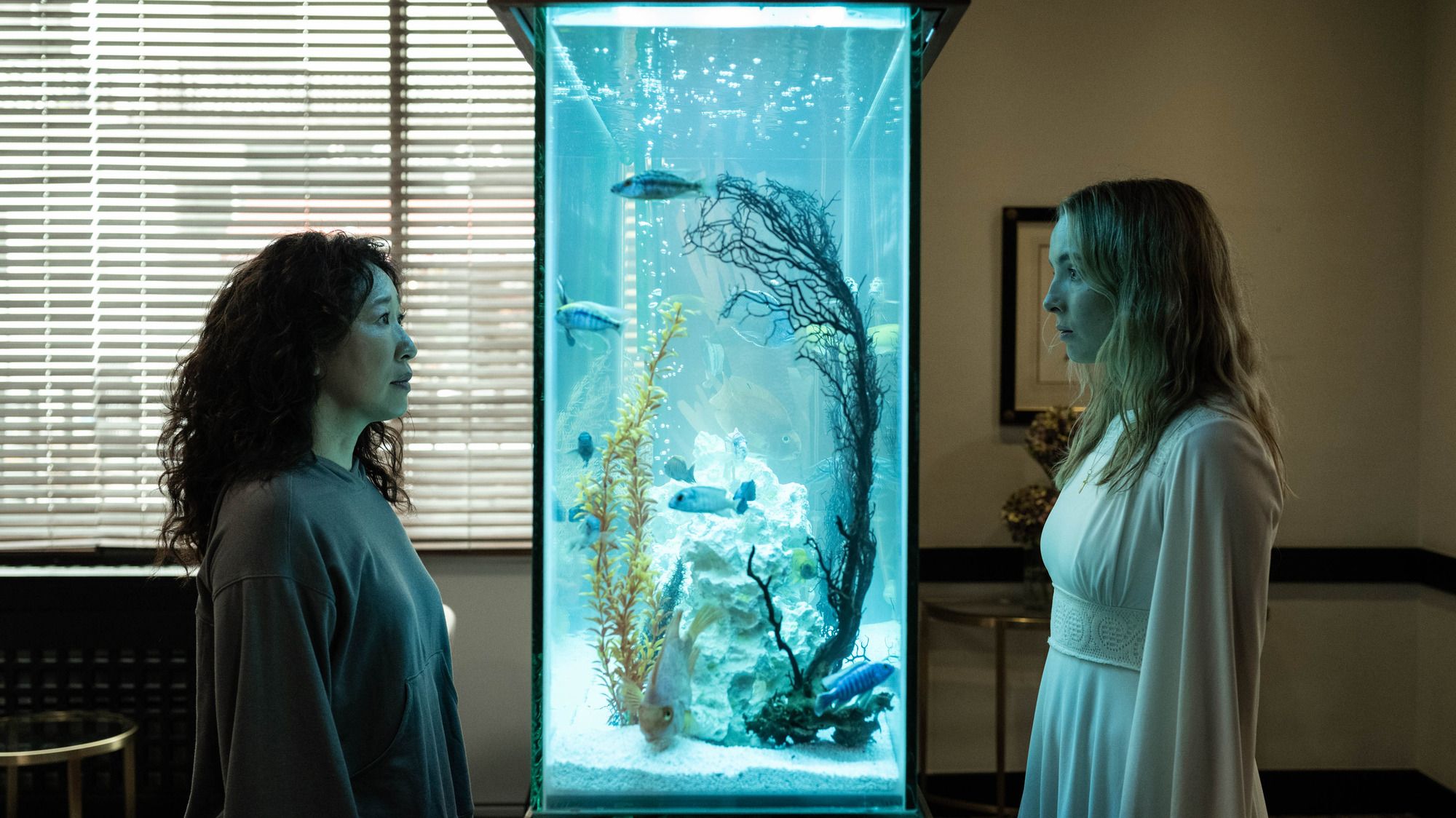 In Sandra Oh's best moment in Killing Eve, we see Eve finally having the resolve to let Villanelle go. When Villanelle approaches Eve at her hotel, to confront her for not attending her baptism, she tries to tell Eve that she is a different person. Eve, seemingly done with their toxic relationship for good states: "Maybe I've changed." When Villanelle begins to pray for Eve, Eve tells her, "If you'd really changed, you would not have come here," to which Villanelle replies, "Well, if you'd really changed, you would not have let me. " Eve marches right up to Villanelle and slaps her across the face. She has clearly had time to reflect on their relationship and at that moment believes she is done with Villanelle for good. The episode also had a larger focus on the title character Eve Polastri than the previous season, which was a welcome change, as it is in a way returning to the roots of the show.
Samuel L. Jackson Lets Slip That Martin Freeman Makes MCU Return in Secret Invasion
Read Next
About The Author