Get ready, fans of the Despicable Me franchise, a new installment is coming soon. Minions: The Rise of Gru will continue the origin story of everyone's favorite little yellow creatures, while also revealing how they began their adventures with Gru. The highly anticipated new installment in the iconic franchise is set for a release on July 1, 2022.
The Despicable Me franchise is the highest-grossing animated film franchise of all time, with its four films drawing a cumulative total of $ 3.7 billion at the worldwide box office. As the fifth film of the franchise (second in the spin-off prequel Minions series), anticipation for the release is very high. Illumination is cashing in on the franchise's notoriety, launching toy lines in partnership with both Mattel and Lego.
With all that in mind, let's take a look at everything we know about Minions: The Rise of Gru. What will the plot involve? Who can we expect to see in the star-studded voice cast? When and where can we see the film once it is released? And what else should audiences know before the next installment of this wildly popular family franchise?
Plot: What We Know
The film is set to pick up some time after the events of the first film, where viewers will recall that the Minions first encountered a young Gru near the end.
Per Universal, the story will follow a young Gru growing up in the 1970s as he idolizes his favorite supervillain group, The Vicious 6. Gru wants to prove that he is evil enough to join the group and enlists the help of his lovable yellow assistants, the Minions . Gru sees an opening when the group ousts their leader, Wild Knuckles. Gru outsmarts the group, steals a stone from them, and makes enemies in some of the most powerful figures of the supervillain world in the process. Facing a new threat, Gru is forced to turn to Wild Knuckles, as well as his trusty Minions, for guidance in how to combat the evil.
Viewers can expect to see everything that they love about the Despicable Me franchise represented in this film. As Universal put it, the film is "teeming with Illumination's signature subversive humor, pop-culture sophistication, full-hearted emotion, bold music sensibility, and over-the-top action."
Minions: The Rise of Gru will honor longtime fans who grew up with the franchise by finally answering the question of what made Gru into who he is an adult.
Related: Here Are The Most Anticipated Movies of 2022
Cast: What We Know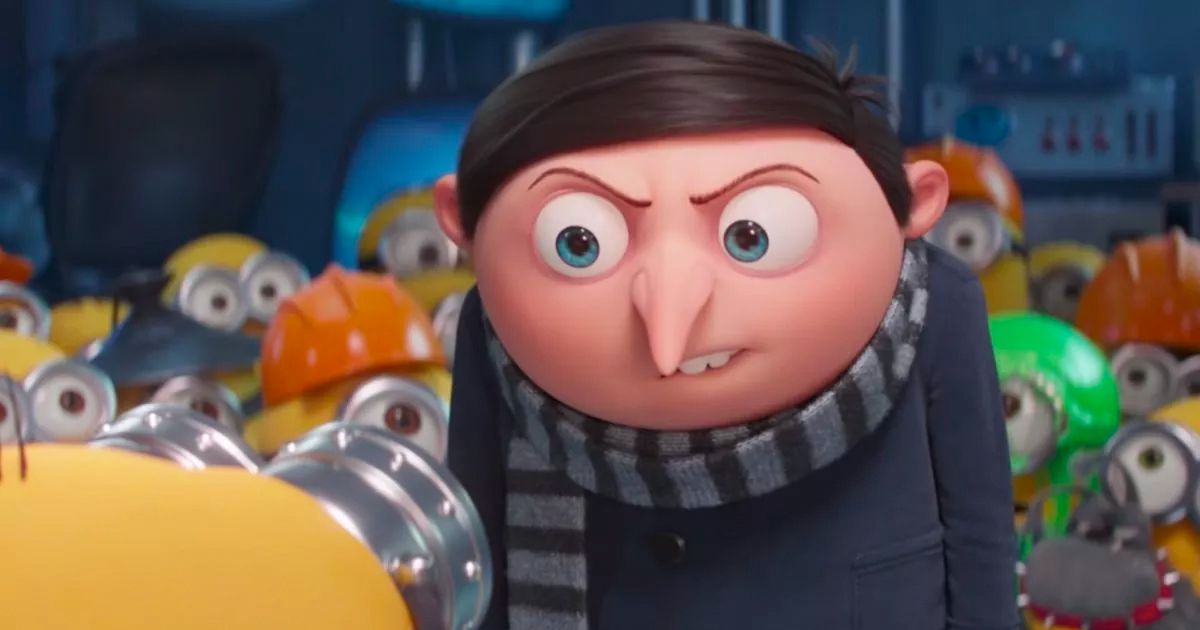 As we know, Minions: The Rise of Gru will be another prequel to the Despicable Me franchise, showing what happens after the minions meet Gru and begin to work together. Lead star Steve Carrell is back to voice the younger Gru as he did briefly at the end of the first film in 2015. Additionally, longtime franchise director Pierre Coffin is set to voice the Minions once again. Also returning from the franchise are Julie Andrews as Gru's mother Marlena, and Russell Brand as Gru's assistant Dr. Nefario. It is not known what exactly Nefario's role in the film will be, but we can presume it will also show how he and Gru began to work together.
The new cast members joining the film as The Vicious 6 include names such as Taraji P. Henson as Belle Bottom, Jean-Claude Van Damme as Jean Clawed, Dolph Lundgren as Svengeance, Lucy Lawless as Nunchuck, Danny Trejo as Stronghold, and Alan Arkin as Wild Knuckles. Additionally, Michelle Yeoh will be voicing Master Chow, a kung fu practicing acupuncturist.
Release Date: What We Know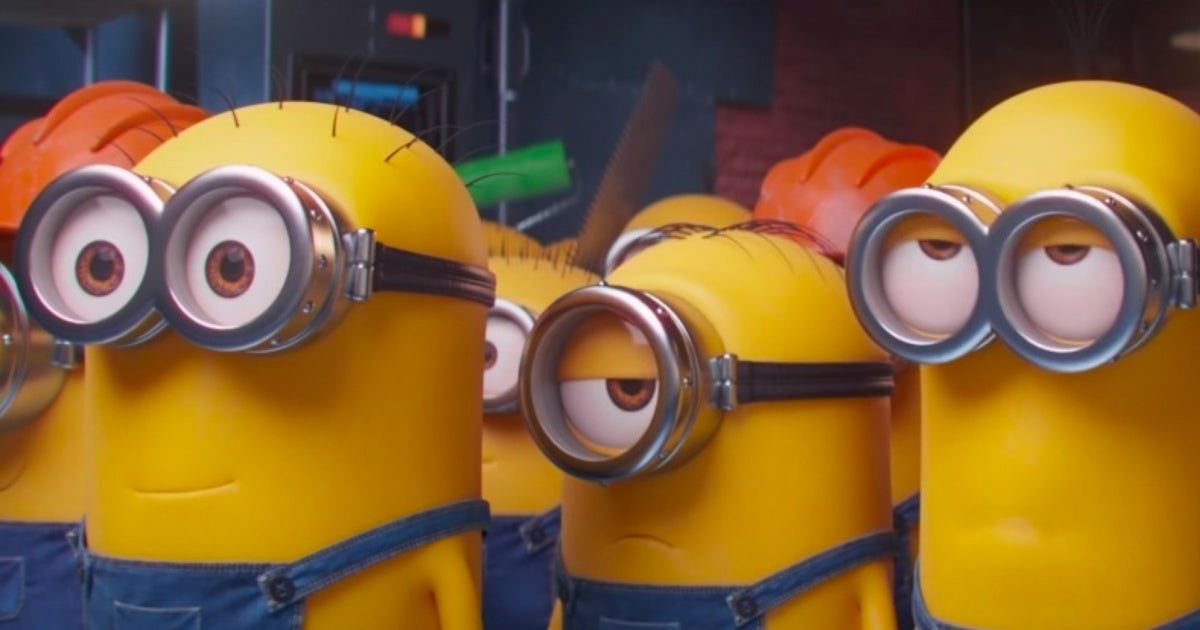 Minions: The Rise of Gru has had a complicated release schedule. Back in 2019, the film was first set for release on July 3, 2020. COVID-related production delays saw that date pushed back by a year to July 2, 2021, and again by another year to its current release date of July 1, 2022.
Related: Turning Red Review: Pixar's Brilliantly Creative Exploration of Puberty
Following a new deal between Universal and Peacock, Minions: The Rise of Gru and other Universal films will be available to stream on Peacock no later than four months after they are released in theaters.
Everything Else We Know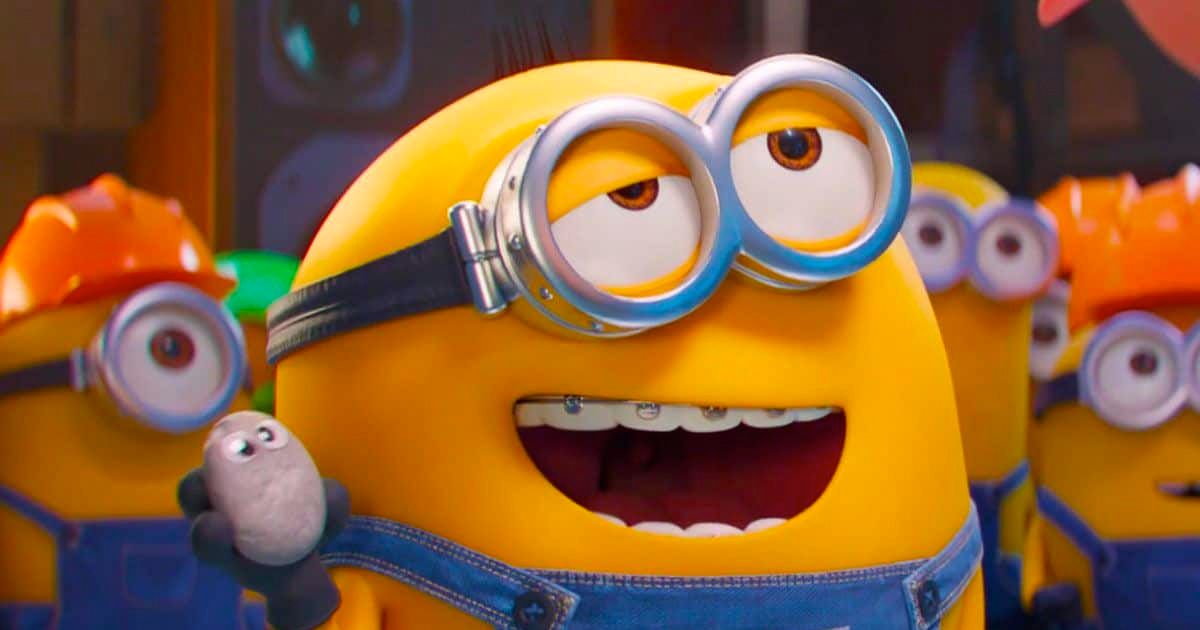 Exact plot details are still sparse, and audiences will likely need to wait until we get closer to the release date for more concrete information. We do know that the film will show that Gru has been obsessed with supervillains since he was a child, but it remains to be seen if it will answer why. Maybe it will tell us why Gru so badly wanted to be evil, or maybe it will leave it ambiguous, where it is up to the audience to draw their own conclusions.
In any case, it is clear that the film will respect the franchise with which so many of us have grown up. If Minions: The Rise of Gru does well at the box office (and all historical indicators show that it most likely will), we can reasonably expect to see this franchise continuously expanded. With that in mind, all that audiences can do now is wait until the July release to see how the story of their favorite supervillain began.
Hocus Pocus 2 Nearly Brought Back Thora Birch as Adult Dani
Read Next
About The Author