Netflix is famous for its vast and colorful collection of movie titles, with viewers easily getting lost in the platform's immense library. If you search deep enough it's easy to notice some rather strange and unusual hidden gems on the streaming giant, many of which are horror flicks. Fans of the guts and gore genre often find their scary movies on Shudderbut one really need not look further than Netflix to find edgy and peculiar horror movies that are as compelling as they are unsettling. These films can adopt many tones, themes, stories, and villains, while some of the bravest and most cutting edge aren't afraid to step outside the old horror formula; a plethora of such creations are available with the click of a button on Netflix.
Whether you're a fan of horror movie slashers and want to witness a group of internet-addicted teenagers meet ghastly ends in the Polish hit Nobody Sleeps in the Woods Tonight or you prefer a more mind-bending take on a good ol 'demonic haunting like in the indie success It Follows, the platform has it all. From a vegetarian-turned-cannibal to horror cult movies about human sacrifices, and even mutated murderous spiders, Netflix is ​​home to some downright weird horror movies; let's take a look at the most outlandish.
8

The Babysitter

The 2017 dark comedy horror flick The Babysitter follows Cole, a bullied pre-teen boy whose parents hire a babysitter for when they go out for the night; when he stays up past his bedtime he discovers his hot babysitter is a part of a satanic cult and is actually a cold-blooded killer who will stop at nothing to keep her dark true identity a secret. The hilariously gruesome comedy depicts Cole's efforts to survive the night and battle against the Devil worshiping babysitter and her devious misfits, and he finds some much-needed self-confidence along the way.

The off-the-wall campy movie is equally amusing and gory, with Cinema Crazed calling it: "A great horror comedy with a genuinely touching tale of growing up tucked underneath the buckets of blood, and Satanism." Due to the streaming success of The Babysitter, a 2020 sequel was released entitled The Babysitter: Killer Queen.
7

Raw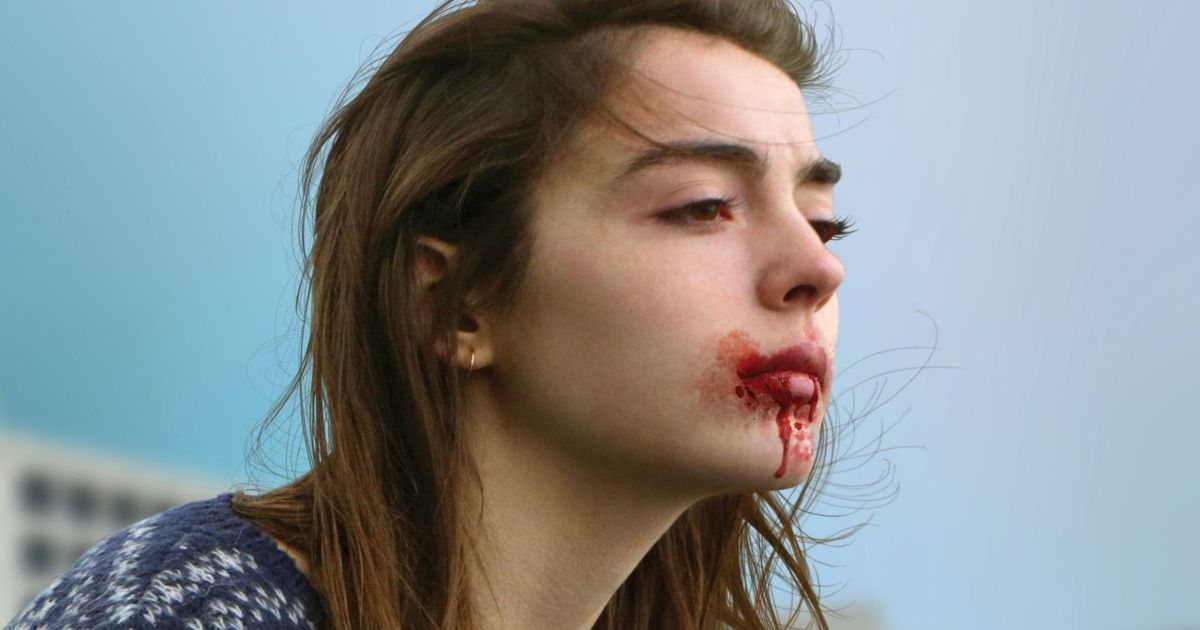 Julia Ducournau got a lot of acclaim for Titans as the weirdest movie of 2021but her first film, a 2016 coming-of-age horror drama called Rawdeserves equal attention. Raw centers on vegetarian and first-year veterinary school student Justine, who develops a taste for flesh when she is forced to eat raw rabbit kidneys and meat for the first time as part of a week-long hazing ritual. Justine quickly descends into a secret world of unexplored animal tendencies, and finds her morbid craving transforming her into a completely different person.
The critically-acclaimed picture was screened at the Toronto International Film Festival, and during the edgy drama some viewers received emergency medical attention after allegedly fainting from its graphic scenes. Ducournau's screenplay and direction were met with praise, and due to Raw's disturbing nature some movie theaters handed moviegoers custom-made vomit bags. Rolling stone raved about the frightening flick, even calling it "a contender for best horror movie of the decade."
6

Nobody Sleeps in the Woods Tonight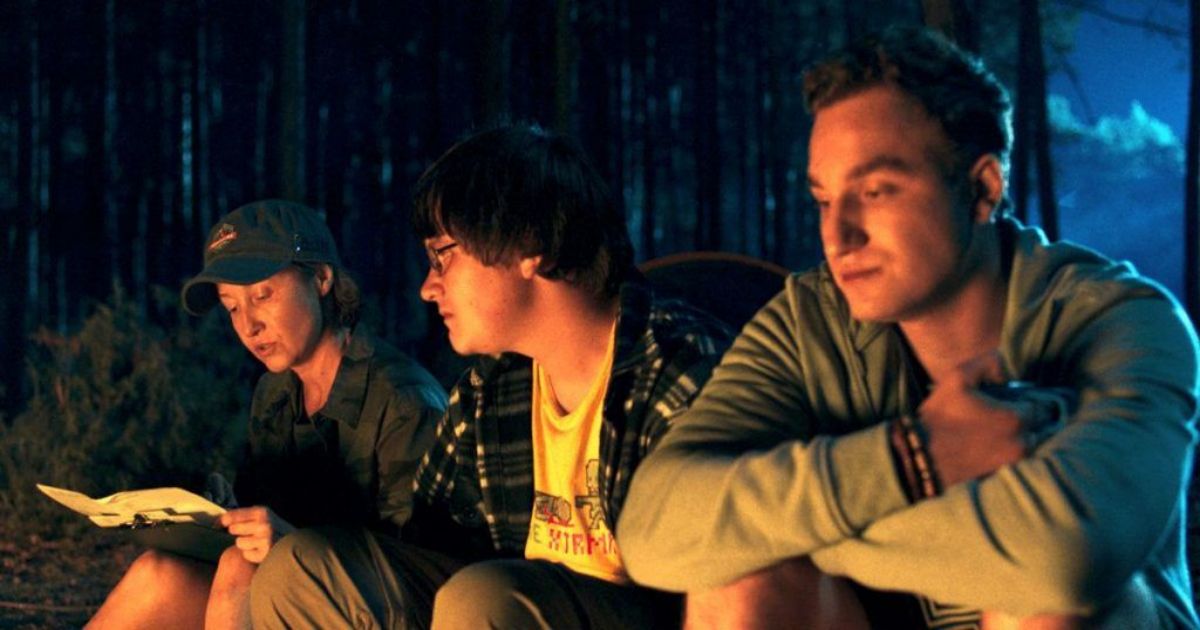 The 2020 Polish supernatural horror slasher Nobody Sleeps in the Woods Tonight focuses on a group of technology-dependent teenagers who are forced to go offline at a rehabilitation camp, only to face a deadly danger lurking in the woods that not even the darkest parts of the internet prepared them for. The gory movie features ghastly cannibalistic monsters who scour the land in search of their prey, stumbling upon the vulnerable and ill-equipped group of technology-loving campers who will have to fight to survive the beasts.
Despite being made on a ridiculously modest budget, Nobody Sleeps in the Woods Tonight offers eerie cinematography and set pieces, gut-churning kills, and a strange premise that will leave audiences on the edge of their seats. It went on to become one of the most-watched titles after its premiere on Netflix, and a follow-up, Nobody Sleeps in the Woods Tonight Part 2 was released in 2021.
5

Eight Legged Freaks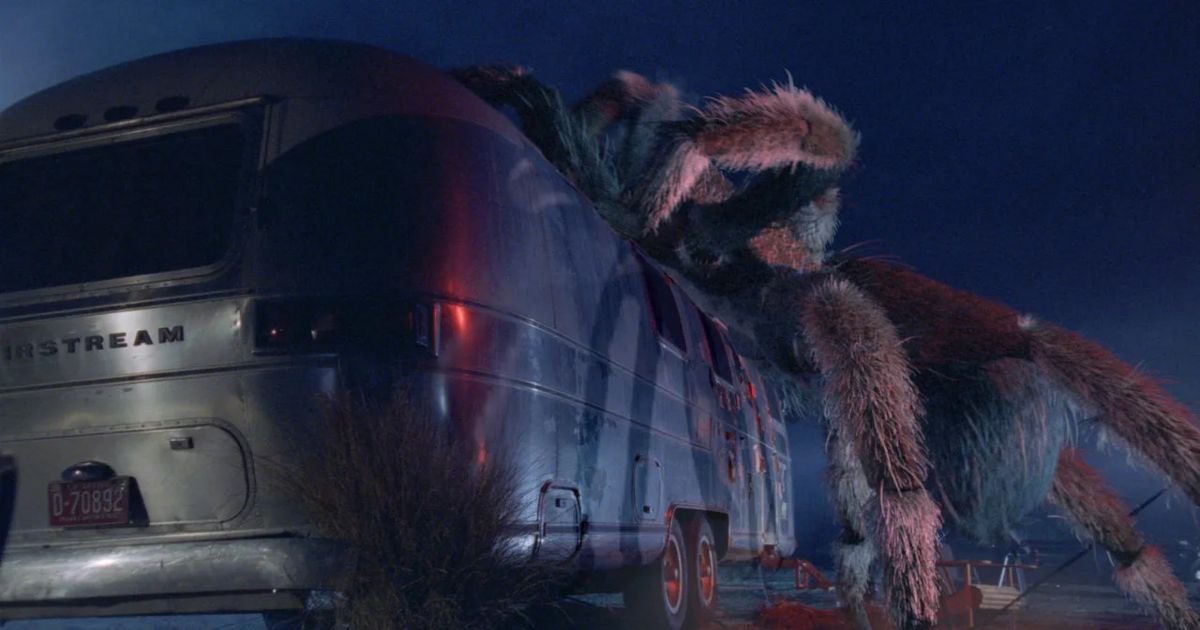 2002's monster comedy horror flick Eight Legged Freaks stars David Arquette as a resident of the quiet mining town Prosperity, which comes under attack by a colony of mutated, gigantic spiders after they were exposed to toxic waste. Arquette's Chris McCormack must team up with the sheriff of Prosperity to exterminate the blood-thirsty monstrous creatures and save its civilians from becoming an all-you-can-eat buffet.
Related: David Arquette Joins Fellow Horror Stars in Summer Camp Slasher Game The Quarry
The horror film's original title was Arac Attack, but during a scene Arquette improvised the phrase "eight legged freaks" and subsequently became the project's new name. Eight Legged Freaks is a homage to the B-movies of the 1950s and the many creep-crawly movies about bugs like Them!and its wacky horror and grisly spider guts and gore serves up some amusing chills and thrills for viewers.
4

Apostle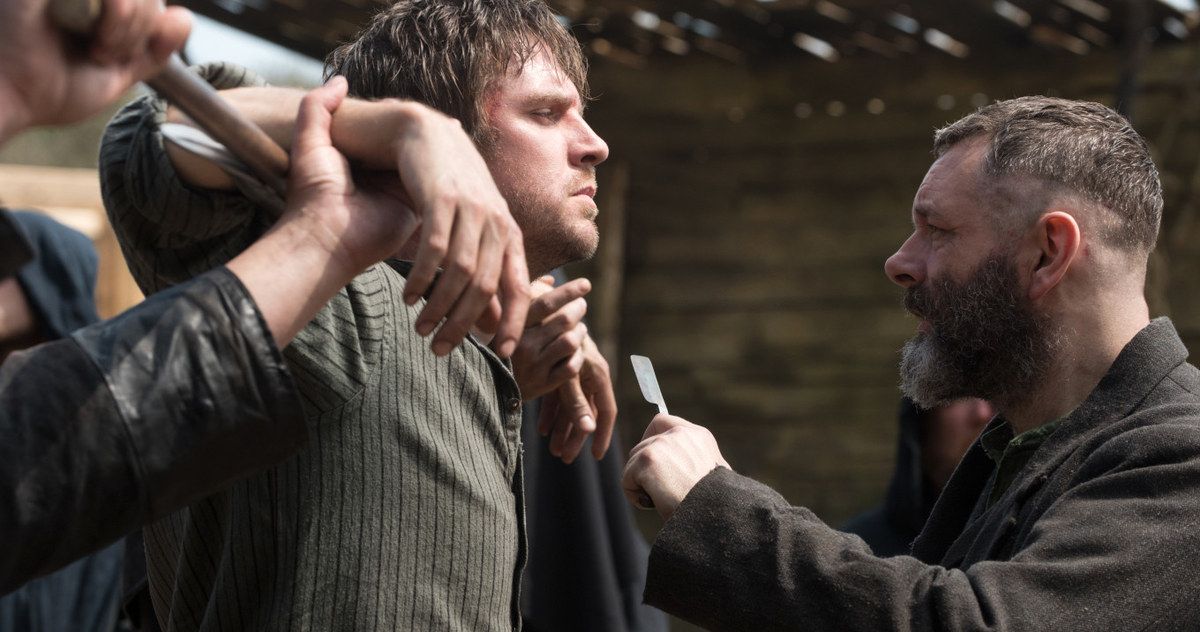 The 2018 period horror film Apostle takes place in 1905 and focuses on a drifter on a dangerous mission as he attempts to rescue his sister from a cult on a remote Welsh island. The unsettling picture stars Dan Stevens as Thomas Richardson, a British man who sets off to confront the threatening leader of the disturbing cult Malcolm Howe, portrayed by the brilliant Michael Sheen. Thomas soon finds freeing his sister will not be an easy feat, as he must combat blood sacrifices, sadistic cult members, sinister purification rituals, and a truly weird supernatural force.
The wild and weird film is not lacking in the eccentric department, with each scene becoming more violent and freaky than the last, leaving viewers questioning what they just witnessed in this "bloody good reason not to join a cult. " Apostle debuted to positive reviews from critics, with Variety writing, "Tantalizing rich in atmosphere and altogether unhurried in revealing its secrets, the evocatively shot, ultra-widescreen Apostle will eventually veer into dark, mercilessly supernatural territory. "
3

Cadaver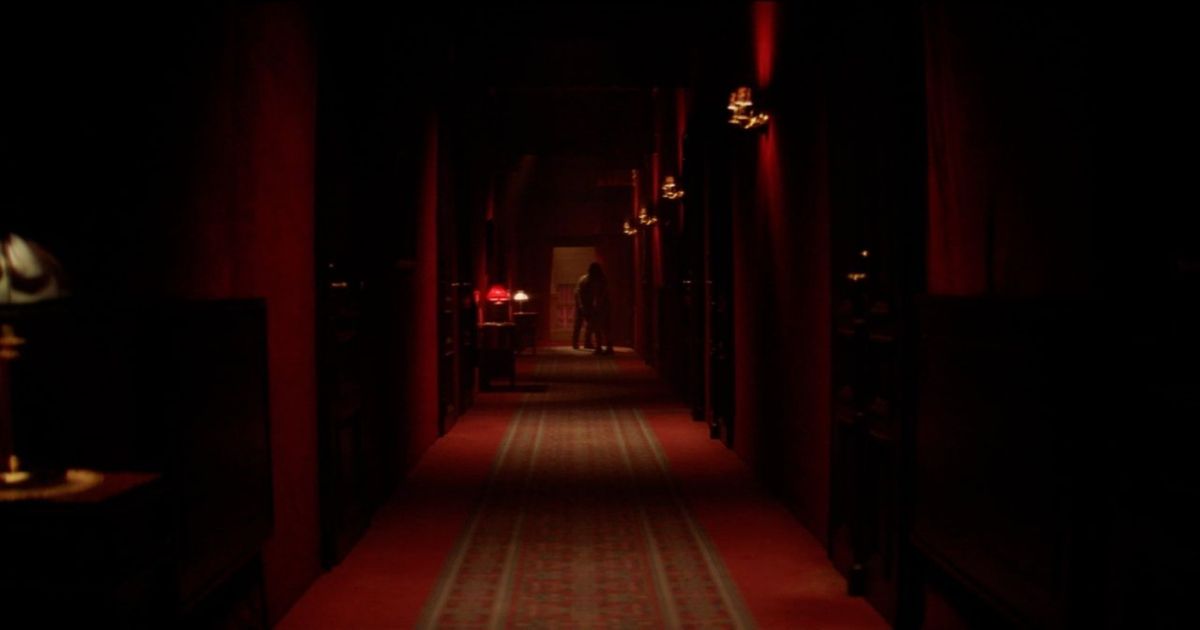 Cadaver is a devastating nuclear disaster movie from Norway, set in its aftermath, and follows a family of three that are invited to attend a charitable event and have a free meal at a hotel, which takes a dark turn when fellow guests begin to disappear. The movie's eerie ambiance and chilling imagery foreshadows the violence and carnage that is to come, and audiences quickly become aware of the malevolent true intentions of the overly charming hotel director.
Despite a plot that many can see coming early on, the shocking twist is executed beautifully, and Cadaver quickly introduces a creepy environmetn that will have viewers very concerned for the unsuspecting family. Director Jarand Herdal uses ominous paintings of dead animals to allude to what is happening at the too-good-to-be-true shindig, specifically Viggo Johansen's lamb's head on a plate that will leave you uneasy while watching.
2

It Follows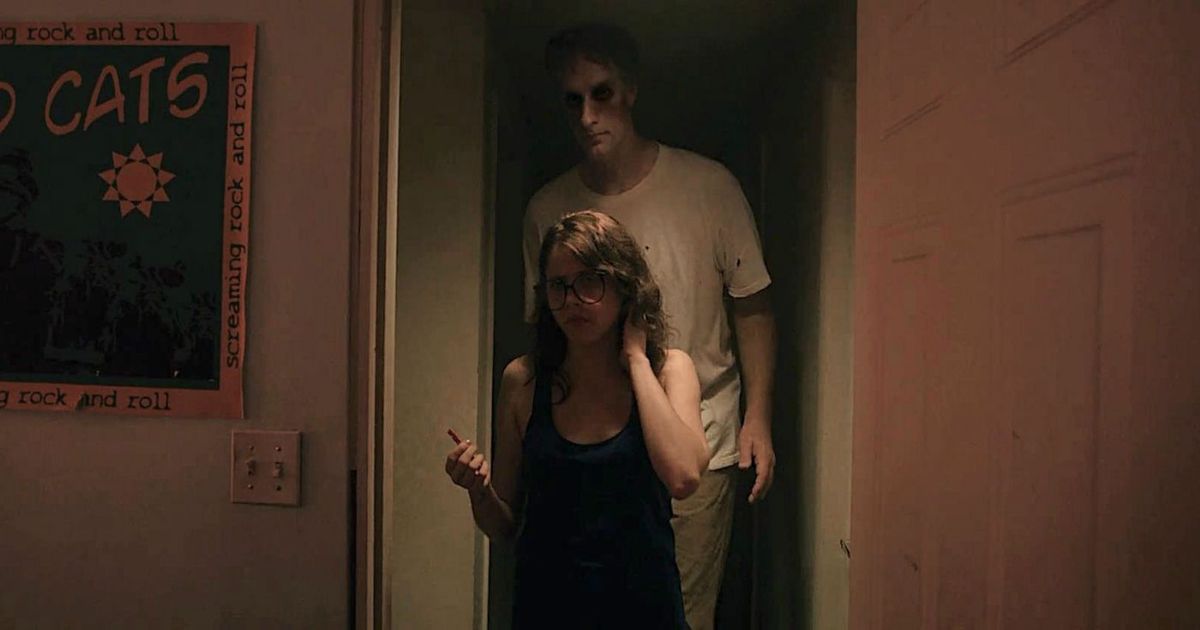 David Robert Mitchell's 2015 psychological horror movie It Follows stars Maika Monroe as Jaime "Jay" Height, a college student who is pursued by a supernatural entity after a sexual encounter, and must continue to have sex in order to avoid its murderous intent. Mitchell conceived the peculiar premise for the film based on recurring dreams he had in his youth, Count Complex, "I was being followed by something that would look like different people at different times, and the scariest thing about it was that nobody else could see it… I could always get away from it, but it was this feeling that this thing was constantly watching me and constantly following me, even when I could not see it. "
Related: Top 10 Horror Movies of the 2010s, Ranked
The role that sexual transmission plays was added later, with the director wanting something that could transfer between two people. Mitchell knew the plot would be a tough sell and hard to describe, and refused to discuss the project's details, his reasoning being, "When you say it out loud, it sounds like the worst thing ever." It Follows premiered at the Cannes Film Festival to critical acclaim, with many calling it the best horror film in years. It Follows helped solidify the current craze of 'elevated horror' moviesand is a brilliant deconstruction of gender and femininity in horror cinema.
1

Velvet Buzzsaw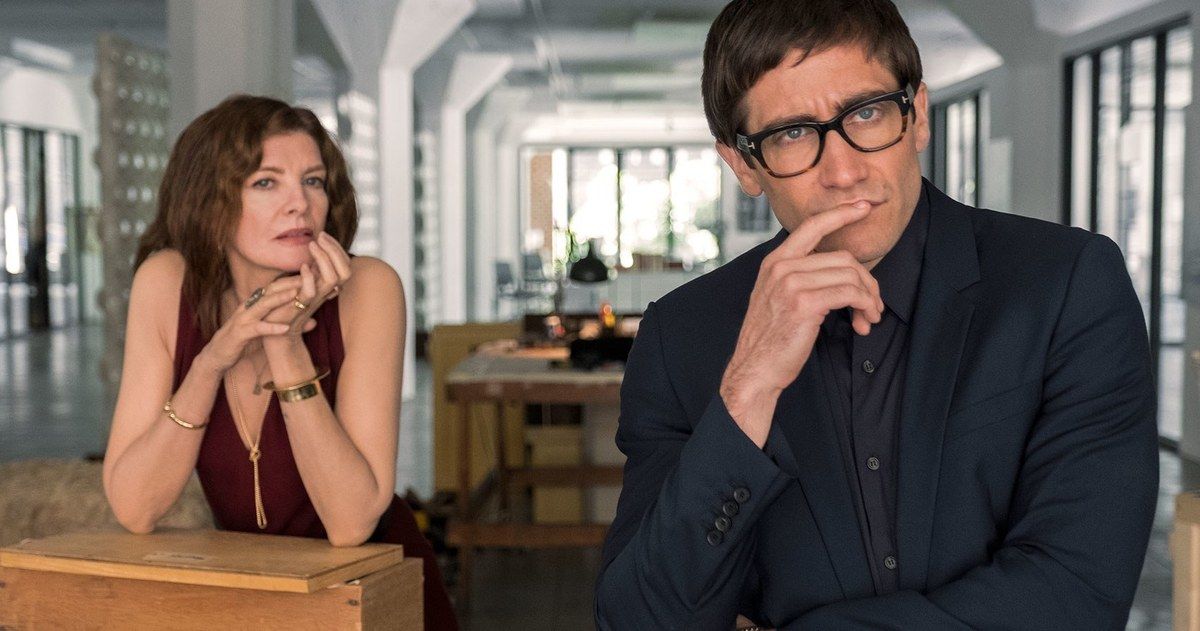 The incredibly dynamic performer Jake Gyllenhaal, along with Rene Russo and Toni Collette in excellent turns, headline the 2019 satirical horror movie Velvet Buzzsaw, which introduces audiences to a truly weird supernatural foe: a vengeful spirit that enacts revenge on those who allow their greed to overshadow the importance of art. In the cutting edge film, Gyllenhaal stars as an influential art critic whose opinion has the power to make or break aspiring artists' careers; when he and his fellow art world friends discover paintings worth millions, they get more than they bargained for when those coming in contact with the creations meet untimely demises.
The zany horror flick serves up some blood and gore and also serves up a brilliant dose of satire, scares and comedic moments that is sure to capture the attention of audiences. CNN commended writer and director Dan Gilroy's out-of-the-box picture, writing: "It's a modest twist on an old horror formula, where – like snotty teenagers – the viewer is not supposed to feel especially guilty about watching the characters potentially become victims . "
13 Scariest and Most Important Horror Movies of All Time
Read Next
About The Author