I Am Legend tells the story of scientist Robert Neville, who methodically survives the brutal post-apocalyptic streets of New York City with no one to trust but his beloved dog, Samantha, and the memories of his wife and young daughter, who were killed in the fighting. With almost 100% of the global population either turned into ravenous, murderous, physically enhanced mutants or killed due to a virus engineering experiment gone wrong, Robert dedicates his scientific know-how to a desperate last-ditch effort to cure the mutants' disease and save mankind.
Following a strict daily protocol, including using salt to mask his scent around his apartment to keep the mutants from finding him, killing them wherever he finds them, feeding and bathing Sam regularly and talking to her like she were just another human being, and working rigorously to cure the disease threatening to wipe out humanity, all is well for Robert and Sam until the arrival of a mother and daughter trying to reach the last colony of uninfected humans upsets his careful balance.
The ending of I Am Legend makes the announcement of a sequel enthralling and mystical, especially since society can now relate to fighting a deadly global disease and the worldwide panic and pain that has ensued. Here is everything we know so far about I Am Legend 2including what we know so far about the cast, plot, release, and how this came about in the first place!
The Plot
There are some clues as to where the I Am Legend sequel film will pick up in both the original novel and in the movie's alternate ending. The film's main theatrical ending is pretty emotional but also one-sided. Neville, having just discovered the cure to the virus and set up a way for his compatriots to escape the mutants banging down the glass door to his lab, sees in the cracking wall between him and the enraged mutants the shape of a butterfly. Neville's young, late daughter always had a habit of pointing out butterflies, so Neville takes this as a sign that this is the end. He plows himself into the glass, detonating a grenade after the mother and daughter escape with the cure, and this is seemingly the end of his story.
This is where it gets tricky. In both the book and movie, throughout his study of the mutants, Neville discovers that despite trying to slaughter all non-infected humans, they have their own organized society, rules, and relationships. Still, he is too disgusted by them because their existence threatens the resurgence of anything like what he once called humanity to care. In the source material, Richard Matheson's novel of the same title, the term "legend" itself speaks more to how Neville's heartless treatment of the mutants, such as barbaric experiments and the drive to exterminate them however possible, has turned him into an outsider, as opposed to how his ultimate cure for their disease will turn him into an icon as posited by the movie.
Related: 6 Most Realistic Zombie Movies of All Time
In the book, because the mutants are now the dominant species, and Neville has emphatically turned himself into their mortal enemy, he will become the symbolic legend of violence and annihilation to their people. After this realization, Neville accepts that he will be killed by the mutants and dies without any further desire to destroy them, only himself. Will Smith's movie, meanwhile, released an alternative ending to appease fans of the novel who were angered by the movie painting Neville as a sacrificial hero. This alternate ending saw Neville coming to these same realizations but not being killed. He is left to live alone with his cruelty and regrets.
So in sum, we have three potential endings to the original film that will drive the sequel: Neville's demise and legacy as the legend who cured the mutants' virus; Neville's demise and legacy as the monster who tried to eradicate the mutants just because they were different from him; and Neville's survival and lifelong guilt for having attempted to annihilate the mutants just because they were different from him. There are a lot of different possibilities and ways to bend the reality of the first movie's ending to suit a spectacularly awesome sequel, which seems inevitable. In reality, we will probably see some combination of all these endings that will hopefully knock us right off our feet.
The Cast & Crew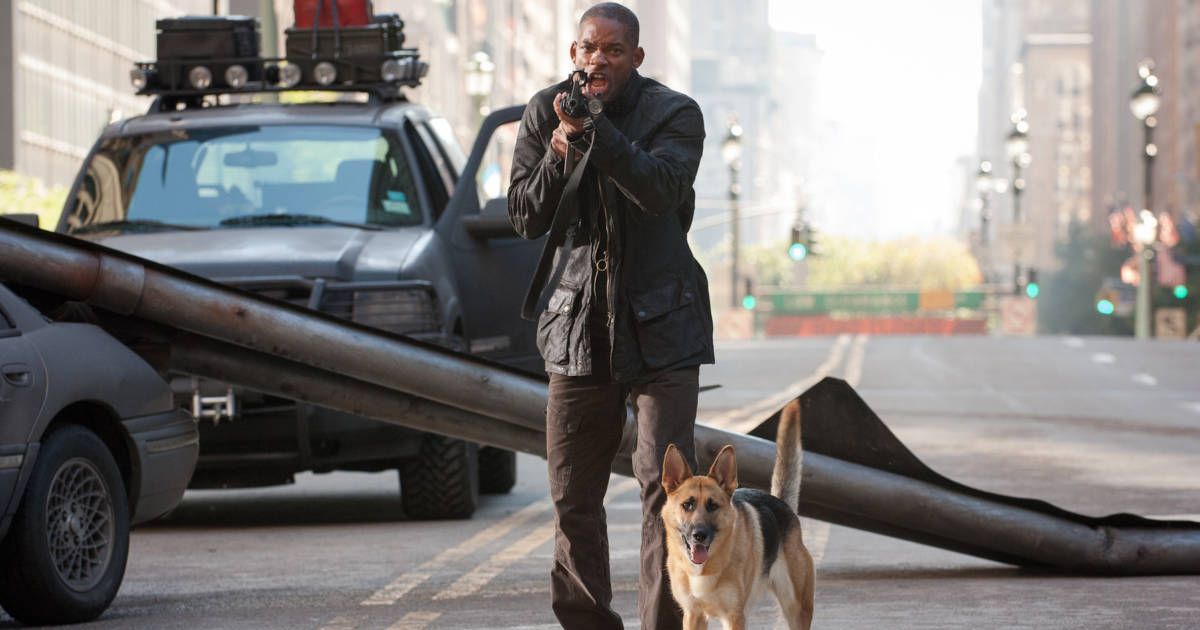 Will Smith reportedly turned down various pitches for I Am Legend sequels until Michael B. Jordan's pitch. Jordan helped propel the success of movies Black Panther and Creed and will also star with Smith in the film. The sequel will even have the first movie's screenwriter, Akiva Goldsmith, attached to it. Allegedly, Jordan's idea for the sequel film is so "unbelievably cool" that they just had to bring this universe back to the screen, according to one of the film's producers.
Related: How King Richard Perfectly Sheds a Light on Black Fatherhood in America
These events are particularly significant since the original movie ended on a seemingly final note. Smith's Neville sacrifices himself in a grenade explosion so that the mother and daughter can escape to the last human colony with the cure that Neville ultimately discovered. What could Jordon's pitch have been that coaxed Will Smith, who certainly does not need to revisit an old project if he does not want to, to revive this story?
Everything Else We Know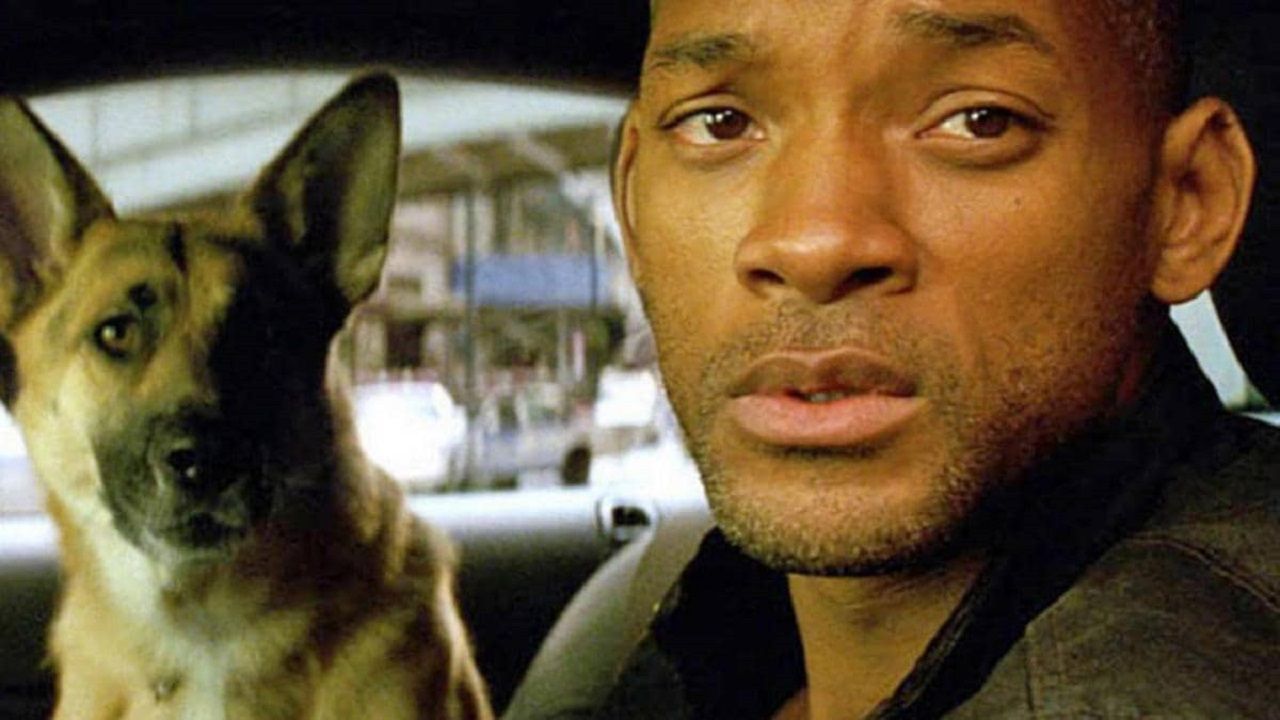 Culturally speaking, the sequel film is very likely to capitalize on the divide between two societies that want to destroy each other simply because they cannot understand how to communicate and coexist. Hollywood actively leans into society's de-othering of groups and individuals who might be different from what stereotypes or mainstream society suggests. The source material and the original movie, though it watered down the harsh realities of being one of the only surviving members of an increasingly minority species, were way ahead of their time and are filled with useful nuances that can enlighten and guide audiences of today. We have huge hopes for this movie, and we can not wait to see what the writers and producers have cooked up!
Scrapped Justice League 2 Was Going to Show Jared Leto's Joker Killing Robin
Read Next
About The Author