The famous This Is Us star Milo Ventimiglia has found his new project. Ventimiglia, who started his career on television on The Fresh Prince of Bel-Airis now set to headline a new show. The Company You Keep will be an adaptation of a hit Korean drama series. The new series will find its home on the Disney-backed ABC network and receive a formal pilot order. With This Is Us in its final seasonyou will soon see him again on your TV screen.
Unlike his current character, the wholesome family man Jack Pearson, the actor will be playing a role of a con man in this new venture. He is also going to be an executive producer on the show. The forthcoming series is an adaptation of a Korean television drama series that aired in 2019 titled My Fellow Citizens. This series is one of many pilots scheduled for 2022-23 on the ABC network. But what is this show all about?
The Company You Keep: What Is It About?
ABC's official synopsis of the show is as follows:
"A night of passion leads to love between con-man Charlie (Ventimiglia) and undercover CIA officer Emma, ​​who is unknowingly on a collision course professionally. While Charlie ramps up the 'family business' so he can get out for good, Emma's closing in on the vengeful criminal who holds Charlie's family debts in hand – forcing them to reckon with the lies they've told so they can save themselves and their families from disastrous consequences. "
This new show is based on a South Korean Television series that ran 36 episodes on KBS2. It stars Choi Si-won, Lee Yoo-young, and Kim Min-jung. My Fellow Citizens aired from April 1, 2019, to May 28, 2019. The story is about a swindler who is about to marry a woman without realizing that she is a detective. His life gets even more twisted when a mysterious woman forces him into running for the national assembly elections. The series did very well in Korea.
Related: The Best Korean Dramas You Can Stream Right Now
It was also nominated for Korea Drama Awards and KBS Drama Awards in various categories. Kim Min-jung won the Top Excellence Award Actress at the 12th Korea Drama Awards, and Choi Si-won won the Excellence Award Actor at the KBS Drama Awards. The show can currently be streamed on Netflix.
The Hollywood Reporter states that a formal pilot order is in place, and Julia Cohen will write it. DiVide Picture's Deanna Harris is set to produce the series. Ventimiglia and Cohen will both be executive producers on the show. DiVide Pictures partner Russ Cundiff, Todd Harthan, Caitlin Foitom, and Lindsay Goffman will also be executive producing the project. Crazy Rich Asians and In The Heights director Jon M. Chu will be one of the executive producers as well. Canadian writer and producer Julia Cohen is known for producing and writing some highly acclaimed TV shows like The CW'S show RiverdaleABC's Quantico, A Million Little Thingsand E's The Royals. She is currently also working as the co-showrunner in the new series Degrassi which is currently in the works at HBO Max due to release next year.
Milo Ventimiglia: A Fan-Favorite Career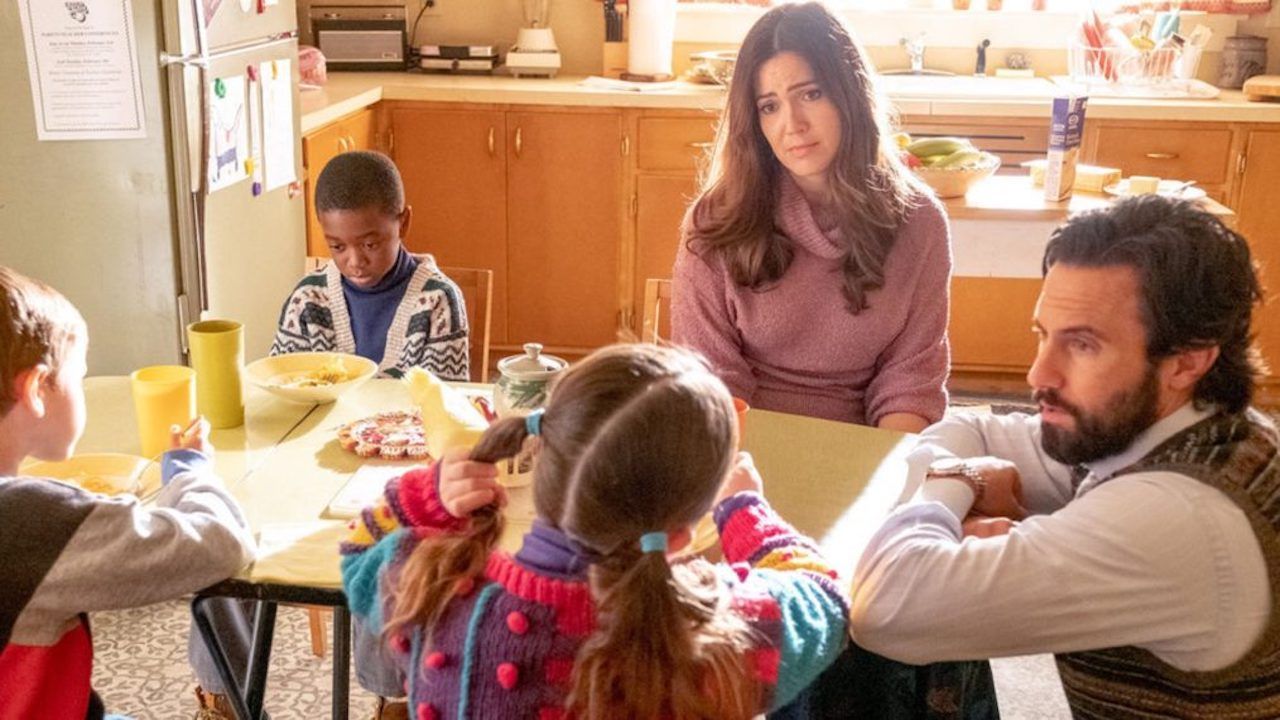 Emmy-nominated actor Milo Ventimiglia will be playing a con man who falls in love with an undercover CIA agent in this upcoming series. Ventimiglia made his acting debut in 1995 on The Fresh Prince of Bel-Air. He rose to fame as Jess Mariana, a bad boy on Gilmore Girls. He also stared at the hit show Heroes as Peter Petrelli. He currently stars in NBC's hit family drama series This Is Us as Jack Pearson – the role that has made him a household name and America's favorite Dad. This Is Us is airing its last and final season. The season 6 series finale will be aired on May 24, 2022. He has also starred in movies like Rocky Balboa, Pathology, and The Art of Racing in the Rain. For most of his career, he's been a fan favorite.
Related: This is Us Season 6 Trailer Reveals First Look at the Final Episodes
He recently filmed a guest-starring role on Amazon's The Marvelous Mrs. Maisel and was reunited with Sherman-Palladino, the creator of Gilmore Girls. This will be his first venture post the Jack era. This series will mark his portrayal as a dark character. Remaking a series like this shows the influence of K Drama and K culture amongst Americans. With Netflix pumping so much new content with regard to Korean series and movies, it shows what currently the audience is interested in.
ABC has quite a lineup of pilots scheduled for 2022-23. To name a few in the Drama categories; Avalon, LA Lawand Will Trent, along with two more untitled projects. Here is hoping that Milo Ventimiglia's starrer The Company You Keep does as well as the Original Korean TV series. As of now, there are no official dates announced by the network.
The Simpsons: When Should the Iconic TV Show End?
Read Next
About The Author