The always dynamic and commanding Michael Fassbender has crafted quite an illustrious career for himself since his feature film debut 15 years ago. The German-born Irish actor has starred in a wide assortment of outstanding pictures, embracing a colorful array of genres and compelling characters that have established him as a prominent performer.
Fassbender first rose to fame after appearing in the 2007 historical action flick 300, and from that point on began to craft a notable and distinct Hollywood resume. The accomplished actor has gone on to headline countless noteworthy films and has collaborated with distinguished directors like Quentin Tarantino, Steve McQueen, and Danny Boyle. Fassbender has portrayed many famous characters, as well, such as Macbeth, Edward Rochester in Jane Eyre, and Magneto in the X-Men movie franchise
The star has been the recipient of numerous prestigious accolades, including a Screen Actors Guild Award and a Critics' Choice Movie Award, in addition to earning Oscar and Golden Globe Award nominations. Outside the silver screen, Fassbender had a successful run in television with roles in the HBO hit miniseries Band of Brothers and fantasy drama Hex; the performer is also an avid racing driver and even competed in the Ferrari Challenge and European Le Mans Series. He is set to appear in the upcoming martial arts comedy Kung Fury 2 alongside Arnold Schwarzenegger. These are the best Michael Fassbender movies.
9

Macbeth

Justin Kurzel's 2015 epic historical drama Macbeth is an adaptation of the Shakespeare play that stars Michael Fassbender in the title role, and follows a Scottish general's rise to power after receiving a prophecy from a trio of witches that he is destined to one day become King of Scotland. For the prominent picture, the actor is joined by the talented Marion Cotillard as Lady Macbeth, and details the famed literary character's political ambitions and its profoundly damaging physical and psychological effects on those who seek power for their own sake.

Related: Here Are 5 Movies Based on Shakespeare's Plays We Can't Live Without

On portraying the Shakespeare protagonist, Fassbender told Square Mile: "It was a great opportunity to play Macbeth. It was a rare privilege for me to be able to do a Shakespeare play and Macbeth happens to be my favorite of his works… I like taking risks, and this was one I could not pass up. " The historical drama premiered at the Cannes Film Festival to rave reviews, with praise for Fassbender and Cotillard's brilliant performances, visual style, script, and direction.



8

A Dangerous Method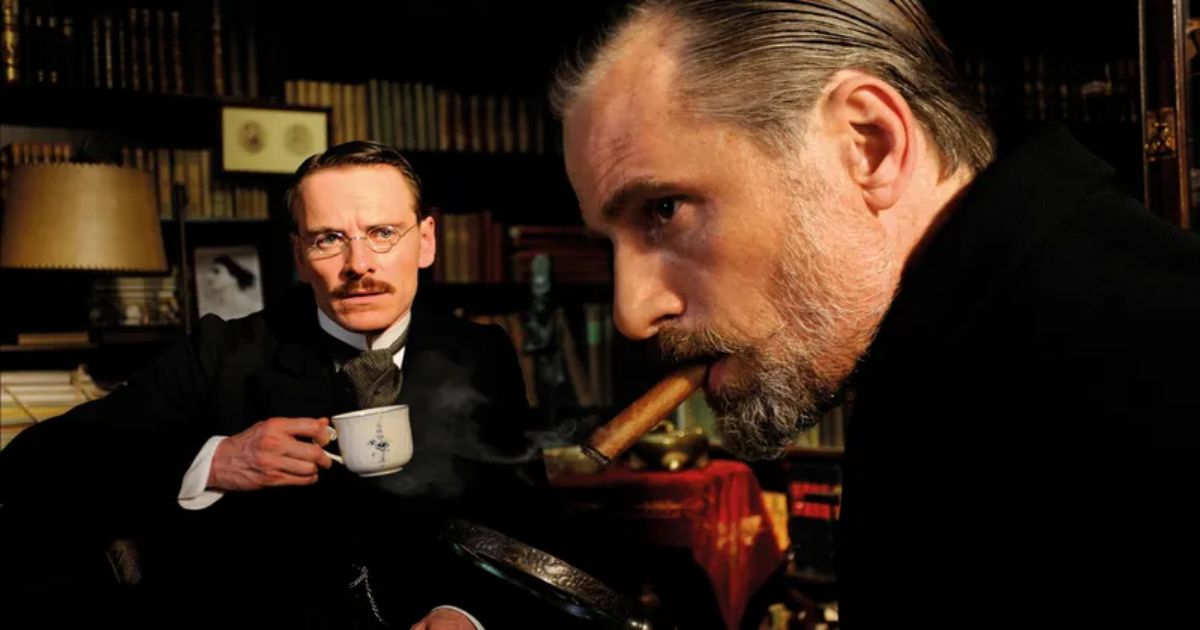 Featuring an impressive A-list cast including Keira Knightley, Michael Fassbender, and Viggo Mortensen, the 2011 historical drama A Dangerous Mind tells the fascinating true story of Carl Jung's intense personal and professional relationship with Sigmund Freud as he conceptualized psychoanalysis. Fassbender is outstanding as Jung, the Swiss psychiatrist who founded analytical psychology and collaborated with Austrian neurologist Freud as well as colleague and Russian physician Sabina Spielrein on psychoanalysis.
For his impressive portrayal, the star won British Actor of the Year at the London Critics' Circle Film Awards, and both he and Mortensen garnered immense praise and numerous accolades for their gripping performances as the influential figures. Critics applauded the David Cronenberg movie and his efforts, with the Washington Post noting, "Perhaps Cronenberg's most transgressive movie yet, one in which ideas – rather than their fetishistic signifiers – possess more energy and verve than the most calculated shock effect."
7

Prometheus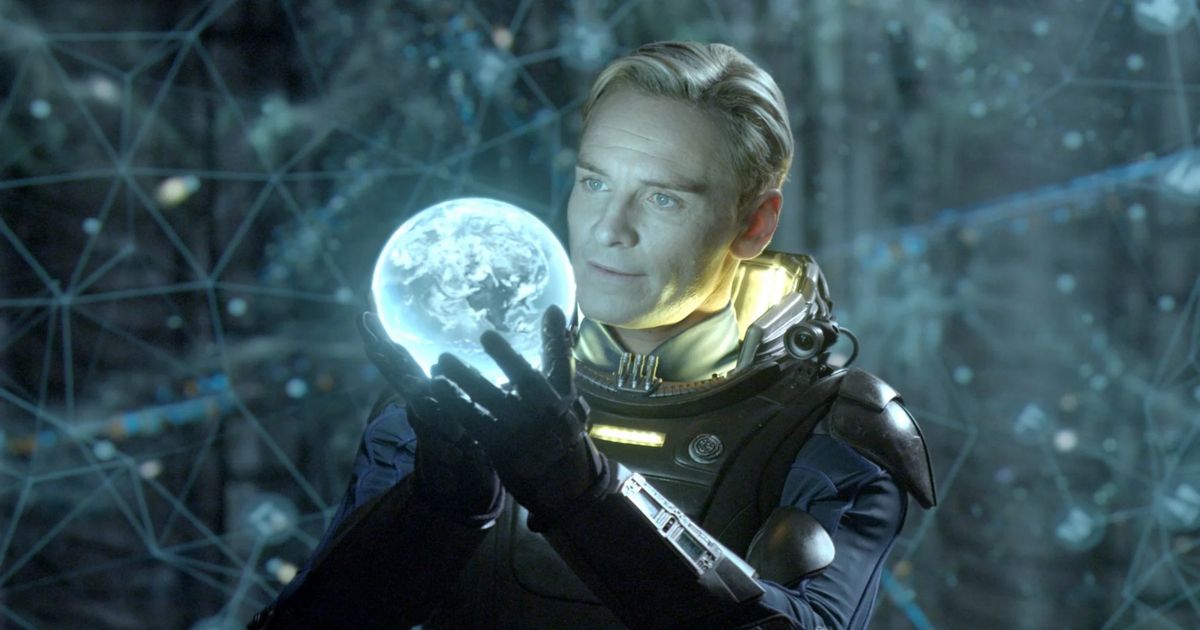 From the innovative mind of esteemed director Ridley Scott comes the 2012 sci-fi horror flick Prometheus, which is set in the late 21st century and centers on the crew of the titular spaceship as it follows a map made of cave drawings discovered among the artifacts of multiple ancient Earth cultures, in search of clues for the origin of mankind. Starring Noomi Rapace, Michael Fassbender, and Charlize Theron, the intriguing film precedes the story of Alien, with Scott returning to the franchise after over 35 years.
Fassbender stars as David, an android that acts as the ship's butler and maintenance man; the actor elaborated on the character's unique perspective, saying, "David's views on the human crew are somewhat childlike. He is jealous and arrogant because he realizes that his knowledge is all-encompassing, and therefore he is superior to humans. " To prepare for the fascinating role, the actor drew inspiration from the replicants in Scott's Blade Runner and the voice of HAL 9000 from 2001: A Space Odyssey. The success of Prometheus led to its follow-up, Alien: Covenantin which Fassbender reprises his role in even more demanding, unique ways.
6

Jane Eyre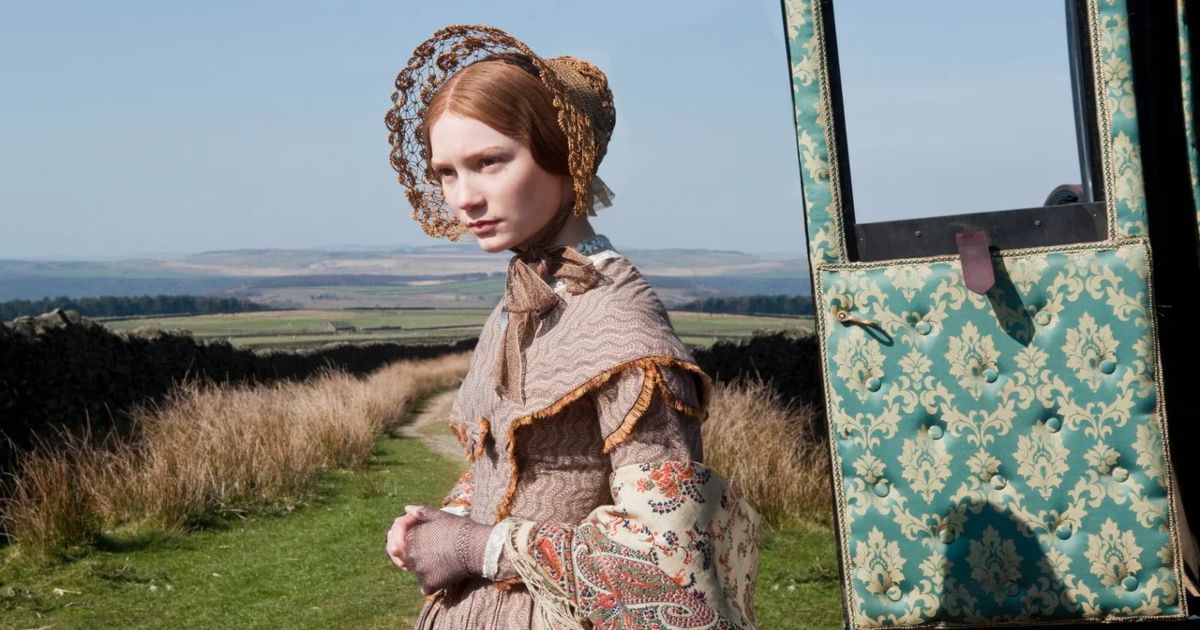 Based on the beloved Charlotte Brontë novel of the same name, the 2011 romantic drama Jane Eyre stars Mia Wasikowska as the eponymous character, who becomes the governess at the estate of Edward Rochester (Michael Fassbender), developing a close friendship with her often dark and moody employer. When Jane discovers a terrible secret lurking within the walls of Thornfield Hall, she finds her newfound happiness threatened and begins to not only question her feelings for Edward but her safety as well.
Related: Best Movie Adaptations of Books Written by Women
Director Cary Fukunaga opened up to Indie Wire about nabbing such an impressive cast, saying, "I just really liked them. I was not really thinking about whether they'd be bankable as movie stars at all, just raw talent. 'Cause I saw Fassbender in Hunger, and I just knew I really wanted to work with him… It was kind of dreamy in a sense that all these people I wanted to work with, I got to put into one film. " Upon its release, Jane Eyre was positively received by both critics and audiences.
5

X-Men: First Class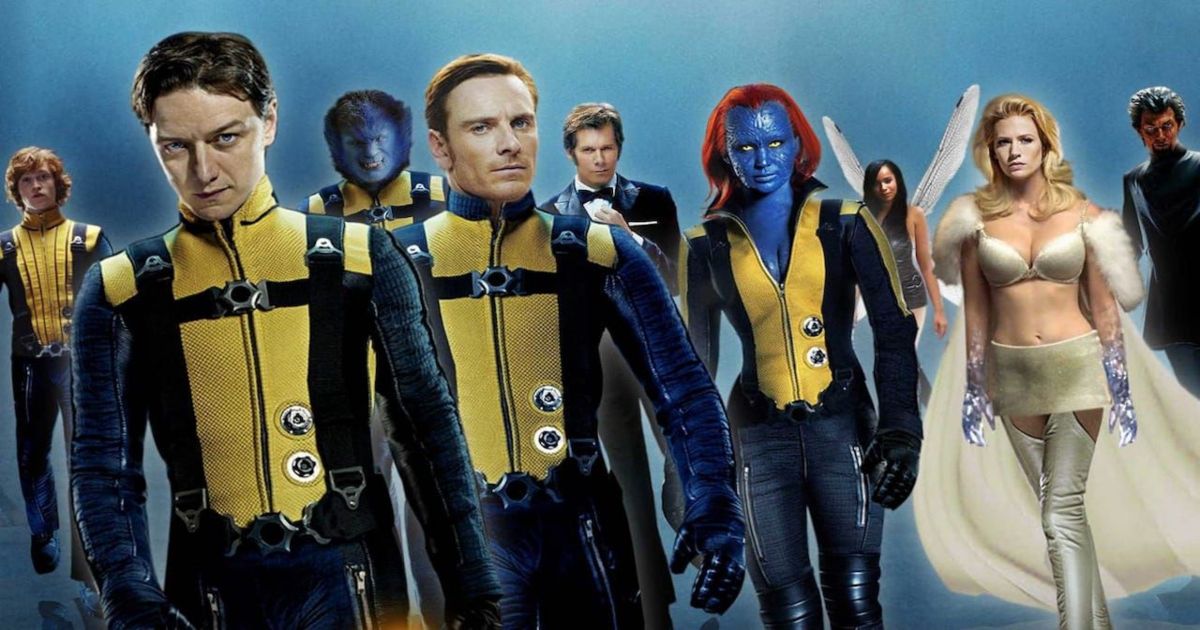 Taking on a role previously portrayed by acting legend Ian McKellen is quite an intimidating task, but Michael Fassbender delivered a seriously superb performance when he appeared as Magneto in the 2011 superhero flick X-Men: First Class. At the time of its debut, the action movie was intended to be a reboot of the Marvel Comics franchise, and features the additional talent of James McAvoy, Rose Byrne, and Jennifer Lawrence.
The installment was set in 1962 during the Cuban Missile Crisis, and focuses on the relationship between Charles Xavier (McAvoy) and Erik Lehnsherr / Magneto while delving into the origins of their groups the X-Men and the Brotherhood of Mutants. To prepare for the role, Fassbender studied McKellen's performances but ultimately chose to "Paint a new canvas" with the character, "just going my own way and working with whatever is in the comic books and script." X-Men: First Class is credited with re-popularizing the X-Men franchise and earned praise for its acting, screenplay, action sequences and visual effects.
4

Hunger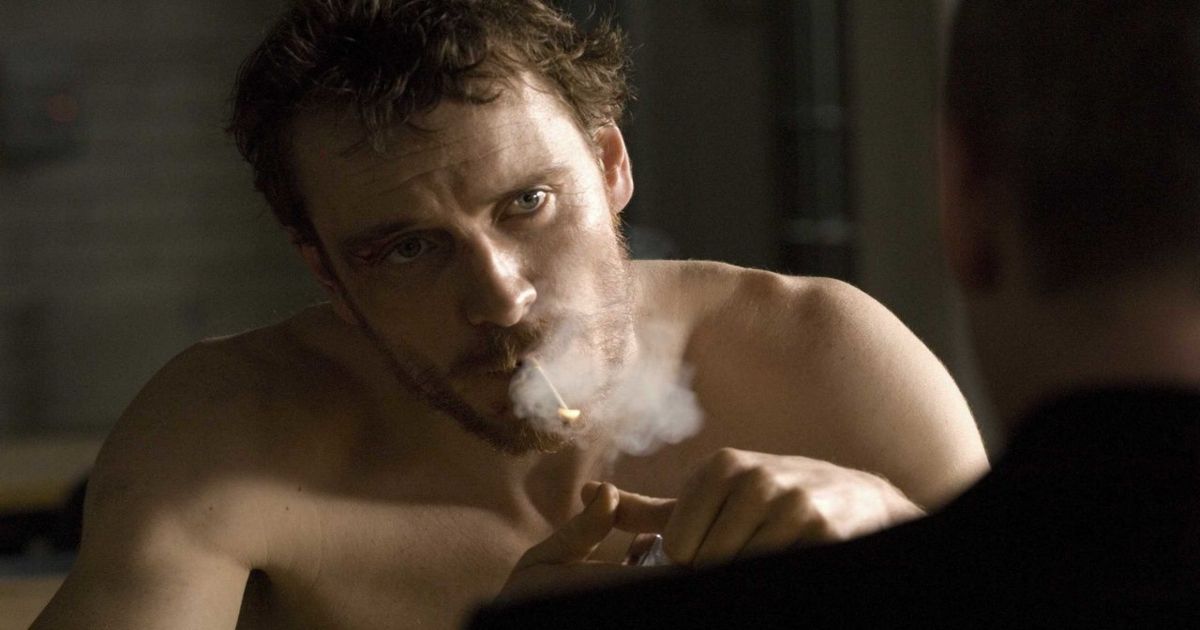 Michael Fassbender first rose to prominence as IRA volunteer Bobby Sands in the 2008 historical drama Hunger, which depicts the 1981 Irish hunger strike and focuses on the Irish Republican as he leads the inmates of a Northern Irish prison in a hunger strike in an effort to regain political status. To play Sands, Fassbender adopted a diet that restricted him to 600 calories a day, with the actor reportedly weighing 125 pounds during production.
The picture was the star's breakthrough role, and his performance in the gripping drama earned him the British Independent Film Award while winning newcomer director Steve McQueen the prestigious Camera d'Or at the Cannes Film Festival. Fassbender would go on to headline McQueen's masterpiece Shameand star in his Oscar-winning 12 Years a Slave. Empire magazine raved about both Fassbender and McQueen, proclaiming, "Anchored by Fassbender's turn, Hunger is as much about the personal as the political. The real breakthrough, though, is McQueen, who turns in a film that dazzles and challenges in equal measure. "
3

Steve Jobs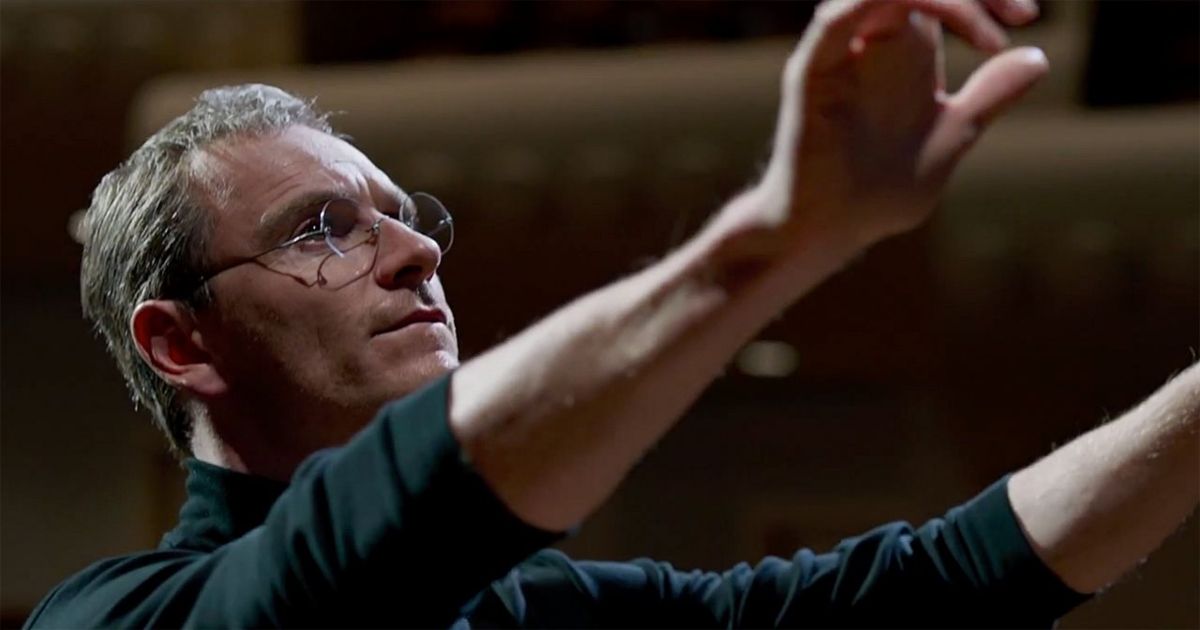 For Danny Boyle's enthralling 2015 biographical drama Steve Jobs, Michael Fassbender stars as the innovative Apple co-founder and business magnate, which details his life over the span of 14 years from 1984 to 1998. He is joined in the brilliant picture by Kate Winslet, Seth Rogen, and Jeff Daniels, with the drama taking audiences behind the scenes of the digital revolution while showcasing the backstory of three iconic product launches by the gifted creator.
Fassbender opened up to Variety about the pressure of playing the influential figure, saying, "The fact that he was not going to be there to judge me himself had no effect, I felt the pressure. But once you start on the first day, you're in it… I just wanted to do justice to the writing and the fact it is very much an ensemble piece and I did not want to let anyone down. " People close to Jobs such as Steve Wozniak and John Sculley praised the performances in the picture, and both Fassbender and Winslet went on to receive Academy Award nominations for their portrayals.
2

Inglourious Basterds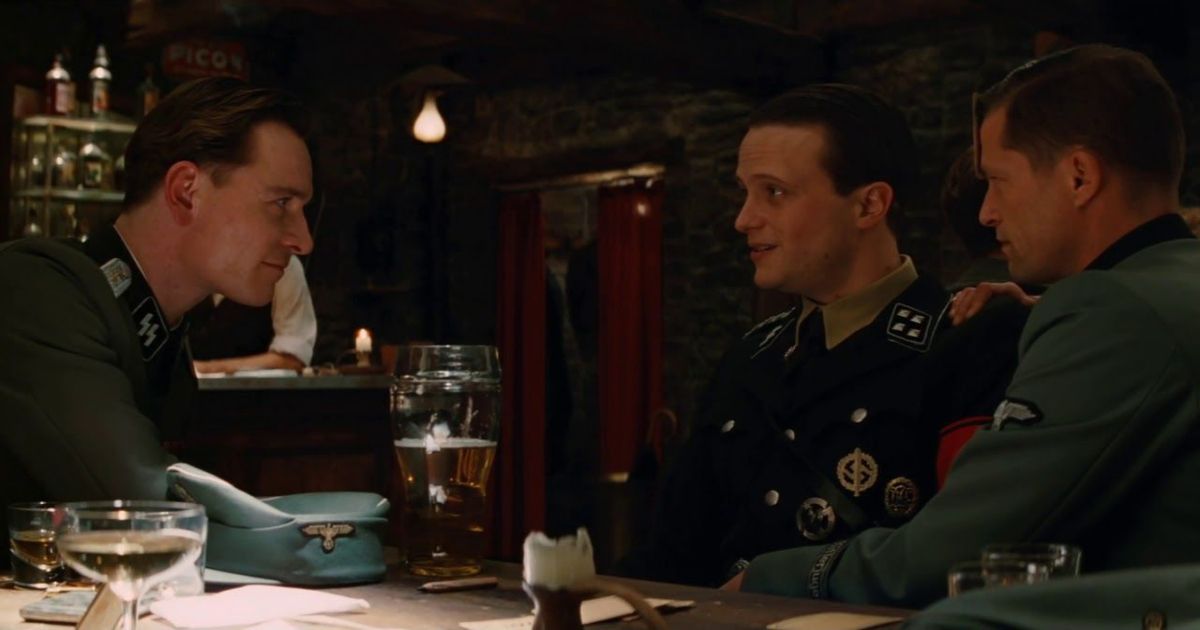 The king of stylized violence Quentin Tarantino wrote and directed the 2009 war film Inglourious Basterds, which tells an alternate history tale of two plots to assassinate Nazi Germany's leadership, one planned by a young French Jewish cinema proprietor and the other by the British and Jewish American soldiers. The renowned director spent over a decade creating the script, ultimately becoming "Too precious about the page" while viewing the project as a masterpiece in the making.
The epic flick includes an incredible A-list cast including Brad Pitt, Christoph Waltz, and Michael Fassbender, with the latter portraying British commando and former film critic Lieutenant Archie Hicox. Inglourious Basterds was Tarantino's highest-grossing film at the time, and was heralded for its dynamic performances, screenplay, and direction; Waltz won the Academy Award for Best Supporting Actor playing one of Tarantino's best movie characters, but Fassbender is quietly revelatory as well. The genre-blending picture received a roughly nine minute standing ovation from critics after its first screening at Cannes.
1

12 Years a Slave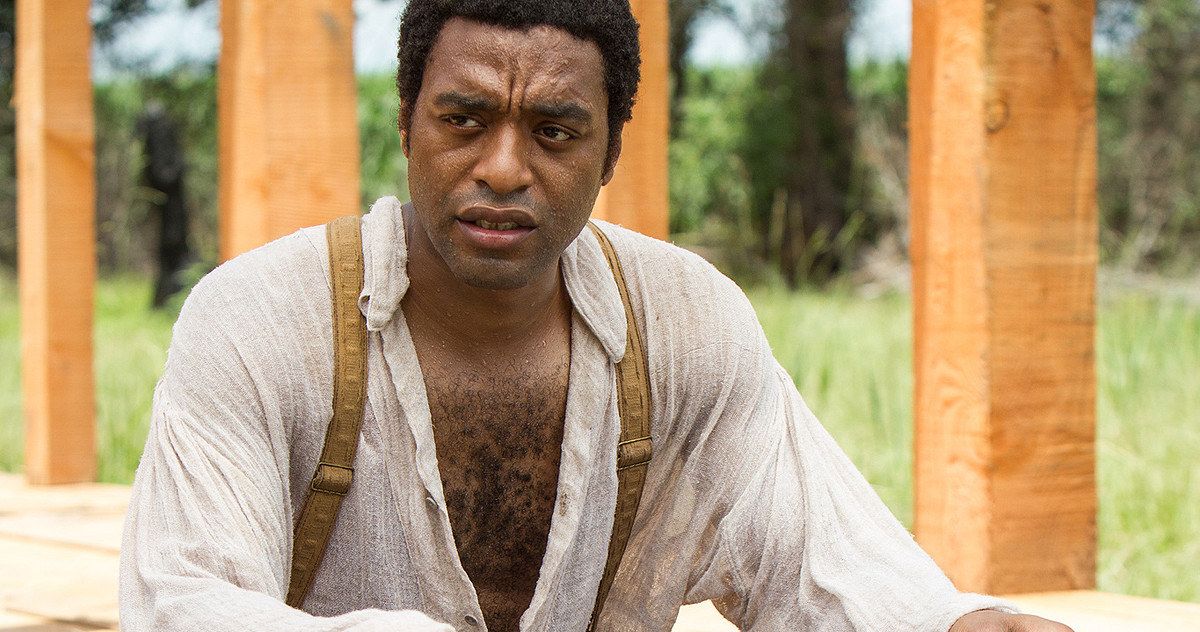 The renowned Steve McQueen helmed the 2013 biographical drama 12 Years a Slave, which is based on the slave memoir of the same name about Solomon Northup, and stars Chiwetel Ejiofor, Michael Fassbender, and Benedict Cumberbatch. The harrowing film tells the story of a New York State-born free African-American man who was kidnapped in Washington, DC by two con men in 1841 and sold into slavery; he was put to work on plantations in Louisiana for 12 years before finally being released. Ejiofor portrays real life abolitionist Solomon Northrup, with Fassbender appearing as Edwin Epps, a slaveholder on a cotton plantation that was the third and longest enslaver of Northrup.
McQueen's poignant picture is often difficult to stomach, as he provides a brutally real and honest depiction of American slavery; the director did not want to sugarcoat history, telling The Guardian, "This film for me is about love," calling the drama "a discussion about human dignity… It's a fight for soul, it's a war for his spirit. It's a very silent war, but a war nonetheless. " 12 Years a Slave earned widespread critical acclaim, winning the Academy Award for Best Picture and making McQueen the first Black director of a Best Picture winner.
Women's History Month: The Best Biopics
Read Next
About The Author