When people think of the entertainment industry, they often think of the excessive glitz and glamor of Hollywood and its spectacular stars; it may surprise some that many of these famous figures got their start in rather peculiar ways. From being discovered by a FedEx delivery man to becoming an overnight sensation thanks to a Jumbotron, some celebrities have fascinating origins. Not all these actors were discovered in the traditional manner, through auditions and an unwavering determination to pound pavement. Some simply stumbled into the business to get their chance, whether from sheer luck or a compelling series of events.
Cinema tough guy Danny Trejo never had aspirations to become an actor, but a riveting chain of circumstances led to him becoming an adored and rousing on screen presence. The charming and funny Chris Pratt was living in a van on a Maui beach when he managed to capture the attention of an actress and aspiring director in a Bubba Gump Shrimp Company restaurant; the chance meeting helping launch his lucrative career. Even Jennifer Lawrence was just on vacation in New York with her family when spotted on the sidewalk. These famous actors got discovered in the weirdest, most unusual ways.
Charlie Hunnam
Known for his role as Jackson "Jax" Teller on the hit FX series Sons of Anarchy and for performances in films like Pacific Rim, Triple Frontier and The Gentlemen, English actor Charlie Hunnam was discovered at just 17 when he was discovered during a last minute Christmas shopping excursion. The star was comfortably tipsy while browsing shoes in a branch of JD Sports with his brother when he caught the eye of the production manager for the Newcastle-based teen drama Byker Grove.
Hunnam noticed the woman staring and decided to do something cheeky in response, telling The Kelly and Ryan Show: "I was obviously in high spirits – it was Christmas Eve, and I was a little drunk – so I just blew her a kiss. She was older than me but she just sort of smiled a little, and then she came up to me and asked if I'd ever considered acting. " The random meeting led to the aspiring actor being cast for three episodes of the show, his first official on-screen credit.
Katherine Heigl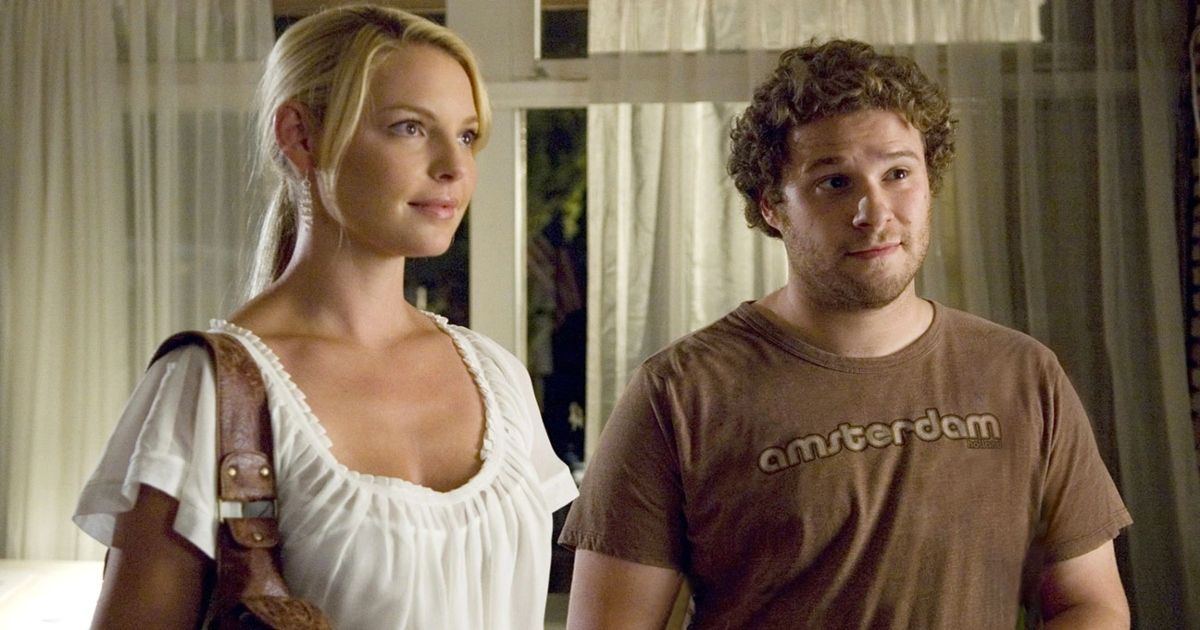 Romantic comedy queen and former Grey's Anatomy star Katherine Heigl is famous for appearing in a slew of hit flicks like 27 Dresses, The Ugly Truth, and Knocked Up, but she actually got her start in Hollywood as a child model before transitioning to acting. When she was just 9-years-old Heigl's aunt invented a hair care product and used her niece as a model, sending the headshots to an assortment of New York modeling agencies.
Within just a few short weeks, the actress signed with Wilhelmina Models and earned $ 75 an hour, posing for Lord & Taylor and Sears catalogs while also headlining a national television ad for Cheerios. Modeling got Heigl's foot in the entertainment industry's door, and she made her film debut at 14 in the 1992 romantic drama That Night. She balanced her modeling and acting work with her academic career before dropping out of high school sophomore year to pursue a full-time career in Hollywood.
Danny Trejo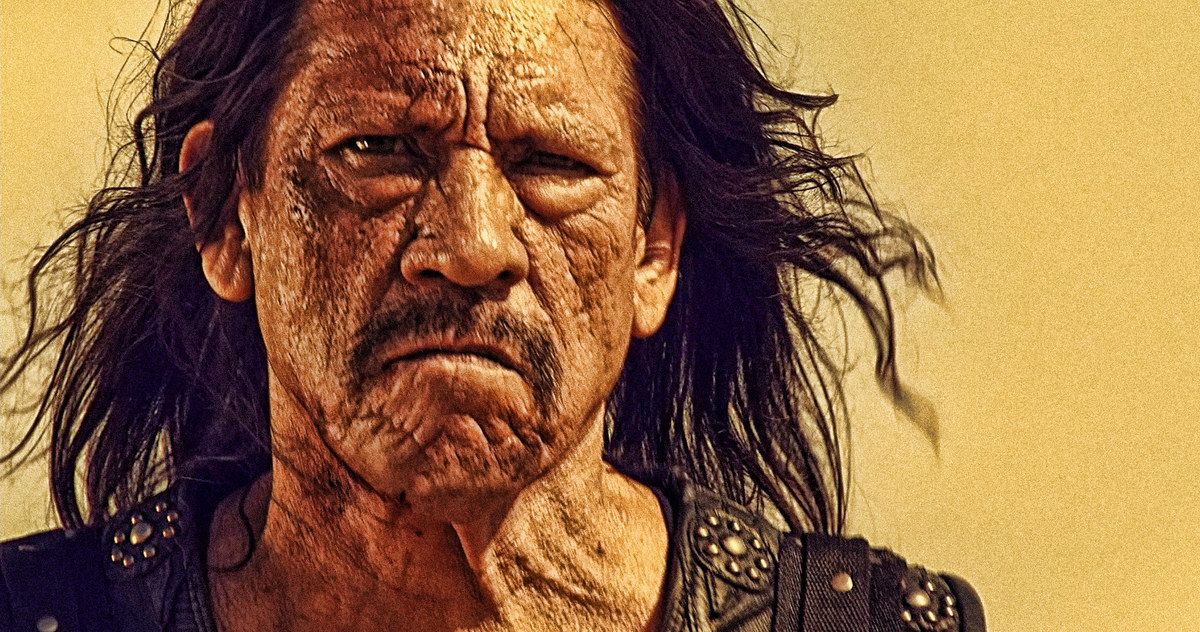 The mustached macho man Danny Trejo got his start in the film industry a bit later than some, making his silver screen debut in 1985's independent action thriller Money Train at age 41. The background behind the Machete star's rise to prominence is quite a dazzling tale, and begins with Trejo growing up in the rough neighborhood of Echo Park in Los Angeles. The action icon got mixed up in the drug world at an extremely young age, telling The Guardian: "My uncle Gilbert was my mentor, and he was a drug addict and an armed robber."
Throughout most of the 1960s, Trejo was in-and-out of jail, even meeting convicted murderer Charles Manson in 1961 who he described as a "Dirty, greasy, scrawny, white boy." After being sent to San Quentin State Prison in 1966 he found faith after a prison riot and became a member of a 12-step program while also becoming a prison boxing champion.
Related: These Action Movie Stars Do Their Own Stunts (And Some Who Refuse To)
After being released in 1969, Trejo began a career as a drug and substance abuse counselor, working with Western Pacific Med Corp in the 1980s. He received a call from a young man he was counseling, asking for assistance in dealing with the rampant use of cocaine on the set of Money Train. Trejo showed up and was recognized by crime author Edward Bunker (who he once did time with) and offered him a job as an extra in the film's prison scene. The rest, as they say, is history.
Chris Pratt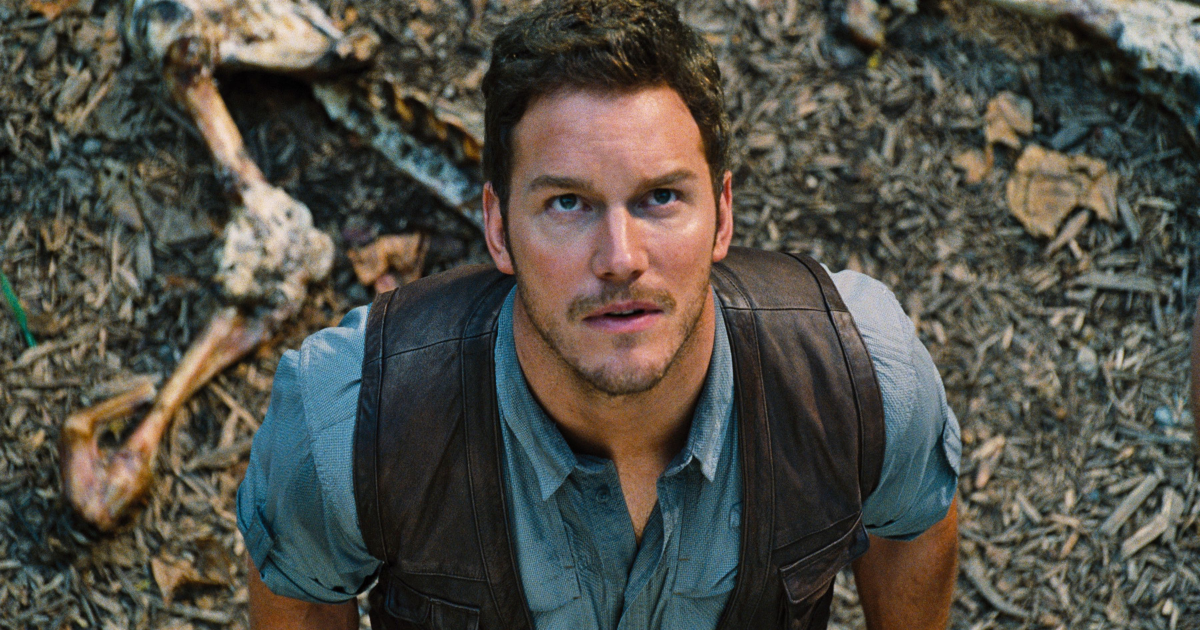 Funnyman turned action star Chris Pratt has crafted quite the impressive acting resume since making his way to Tinsel Town, appearing in the beloved NBC sitcom Parks and Recreation as Andy Dwyer and starring in a slew of films like Guardians of the Galaxy, Jurassic World, and Passengers. After dropping out of community college, he had a colorful assortment of jobs including being a discount ticket salesman and a daytime stripper. Pratt eventually found himself homeless in Maui, sleeping in a van and a tent on the beach.
At 19, he began waiting tables at the Bubba Gump Shrimp Company restaurant where he was serving actress and director Rae Dawn Chong, and decided to seize the moment. He told Entertainment Weekly, "I was like, 'You're in the movies, right? I always wanted to be in the movies. ' She said, 'You're cute. Do you act? ' I was like, f — it, 'Goddamn right I act! Put me in a movie! '"Chong put Pratt in her directorial debut, the short horror film Cursed Part 3 that eventually led to him being cast in The WB drama Everwood as Bright Abbott.
Charlize Theron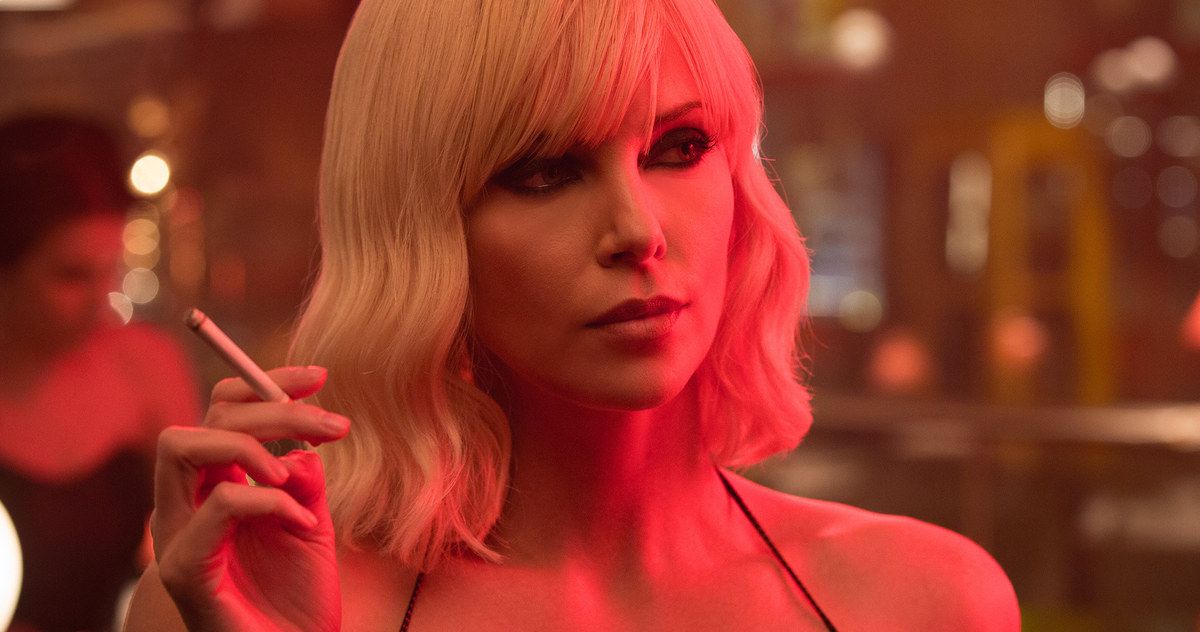 Oscar-winning actress and producer Charlize Theron has been a commanding on-screen presence since the mid-90s, appearing in renowned pictures like the crime drama Monster, the great apocalyptic movie Mad Max: Fury Road, and biographical drama Bombshell. The South African born movie star moved to Hollywood at just 18, living in a motel with a $ 300 budget her mother had given her while receiving checks she'd earned from modeling in Europe. One day, Theron went to a Hollywood Boulevard bank to cash her checks but was rejected since she was not an American citizen. The frustrated and desperate star argued and pleaded with the bank teller, causing a scene and attracting the attention of the customer behind her: talent agent John Crosby.
Related: These Movie Stars Had Completely Different Careers Before They Started Acting
He ended up cashing Theron's check and giving her his business card, with Crosby introducing her to an acting school and ultimately helping her get cast in the horror film Children of the Corn III: Urban Harvest. On the monumental experience and luck of meeting Crosby, Theron told Oprah in an interview, "There's nothing more powerful than a vulnerable woman. I knew my power. What I did not know is that I was auditioning for a guy who would end up being my manager… If I hadn't met John, I do not know what I would have done next. " Now, Theron is an action movie icon and one of the best actors working today.
Pamela Anderson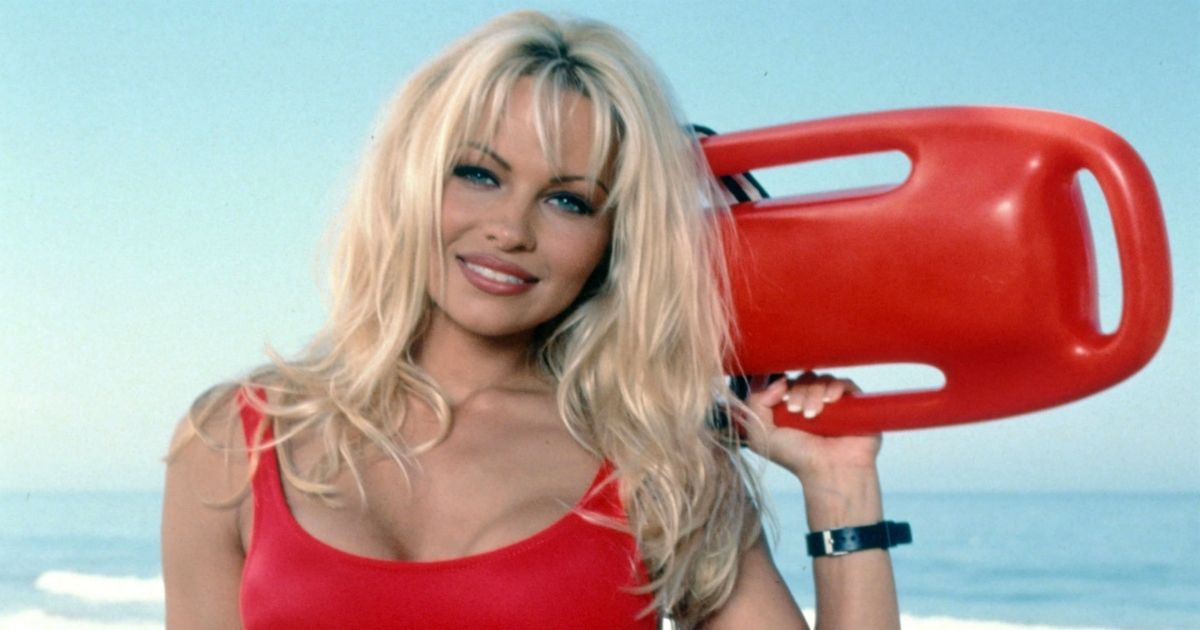 Baywatch icon, model and activist Pamela Anderson was discovered while attending a BC Lions Canadian Football League game at the BC Place Stadium in Vancouver in 1981, where she was featured on the Jumbotron while sporting a Labatt's Beer T-shirt. The exposure made the 22-year-old Anderson an instant local celebrity and led to the brewing company hiring her briefly as a "Blue Zone Girl" spokesmodel, something chronicled in the great Hulu show Pam & Tommy.
She went on to land the cover of Playboy magazine's October 1989 issue (a career that would span 22 years with the publication), which prompted the blonde beauty to move to Los Angeles to pursue a modeling career. Anderson was cast in the minor role as Lisa, the original "Tool Time Girl" on the ABC hit comedy series Home Improvement before leaving the sitcom after two seasons to portray CJ Parker on Baywatchjust two of the best Anderson performances.
Channing Tatum
Cinema heartthrob Channing Tatum is famous for starring in countless entertaining pictures like Step Up, Magic Mike, 21 Jump Street, and Foxcatcher. After graduating from high school and attending Glenville State College on a football scholarship, Tatum dropped out and returned home to Florida where he began working as a stripper at a local nightclub. Have adopted the name "Chan Crawford" and performed in an "all-male revue" in Tampa where a patron suggested he should look into a modeling career.
Tatum was cast as a dancer in Ricky Martin's "She Bangs" music video and paid $ 400, and later landed national spots for Pepsi and Mountain Dew in 2002 before making his film debut in 2005's Coach Carter. The screenplay for his 2012 dramedy Magic Mike was partially inspired by Tatum's own personal experiences as a stripper when he was 18. While hosting Jimmy Kimmel Live! Tatum told Ellen DeGeneres that his father discovered his exotic dancer past after he gave the comedian a lap dance during his 2010 interview.
Mandy Moore
Singer, songwriter and This Is Us star Mandy Moore has had an extraordinary career in both music and acting, having released hit albums including her debut So Real and Mandy Moore in addition to appearing in films like A Walk to Remember, Saved !, and Disney's Tangled. Moore had always been interested in a career in the entertainment industry, and when she was 13 she began working on music by herself.
While working in an Orlando studio, the performer was overheard by Victor Cade, a FedEx delivery man who had a close friend in A&R at Epic Records. He sent his friend a copy of Moore's unfinished demo, which resulted in the young teenager being signed to the label. In 1999, the songstress went on tour with NSYNC and later the Backstreet Boys before releasing her debut album So Real. She made her foray into acting with her feature film debut in the 2001 comedy Dr. Doolittle and later that year The Princess Diaries.
These Actors' Mistakes on Set Actually Made It into the Movie
Read Next
About The Author