XO, Kitty is a new upcoming spin-off television series to the To All The Boys trilogy films from Netflix They are backed by the success of the mega-popular film franchise based on Jenny Han's books. The OTT platform announced last year in October that a spin-off series focusing on Kitty's life was in the works. In March 2021, rumors were afloat regarding the spin-off series, but it was too soon to confirm since it was in early development.
At that time, the series was untitled, but it would center around Lara Jean's youngest sister, Kitty Covey (Anna Cathcart). On April 5, 2022, Netflix officially announced that XO, Kitty has started production. The upcoming Netflix original will have ten half-hour episodes in the first season. Jenny Han and Sascha Rothchild are the showrunners of this romantic comedy-drama series.
He shared a photo with Cathcart when the spin-off was first announced in October 2021. "I'm so excited to go on this journey together," she wrote in an Instagram post. "XO, Jenny." Along with fellow novelist Siobhan Vivian, she will also be co-writing the series' pilot episode. Awesomeness and ACE Entertainment will be producing the series for Netflix. Han teased her audience about whether viewers should expect cameos from Lara Jean or Peter in the future. "That would be, like, a dream to see them again," the Summer I Turned Pretty author told Insider in October 2021. "But we'll have to wait and see."
During a video announcement, Anna Cathcart said, "I'll bet you thought the story was over, that there would not be any more letters, but there's one Covey sister – some might call her the favorite – whose love story is just beginning. . "
Potential Storyline
According to Deadlinethe synopsis of XO, Kitty is as follows:
"In the series, teen matchmaker Kitty Song Covey (Cathcart) thinks she knows everything there is to know about love. But when she moves halfway across the world to reunite with her long-distance boyfriend, she'll soon realize that relationships are a lot more complicated when it's your own heart on the line. "
In To All The boys: Always and Foreverduring spring break, Lara Jean (Lana Condor), Margot, Kitty, and their dad visit Seoul. At Namsan Tower, Kitty asks a cute stranger to take the family's photo in front of the lock fence. Right then, Kitty and Dae have the ultimate meet-cute. A long-distance romance starts to blossom. In the series, Kitty will move from Portland to Seoul to see whether she can make the relationship work in person.
"When we first meet [Kitty] in the first film, I believe she was 11 or 12, "Han told Insider in October 2021." And then we got to grow up with her a bit through the years. So it is very special to see her come into her own and pick up the mantle. "
Related: Here Are 5 of the Cheesiest Romance Movies Ever Made
The New York Times bestselling writer explained that with Lara Jean and Margot Covey (played by Janel Parrish) off on their college adventures, Kitty is left to her own devices when it comes to matters of the heart. "She is probably the most self-possessed of the three girls," Han shared with US Magazine. "You know, she's the kind of person who is very sure of herself and strong-willed and confident in the decisions she makes. The show will be about seeing her make a few stumbles and really grow into her own."
Expected Cast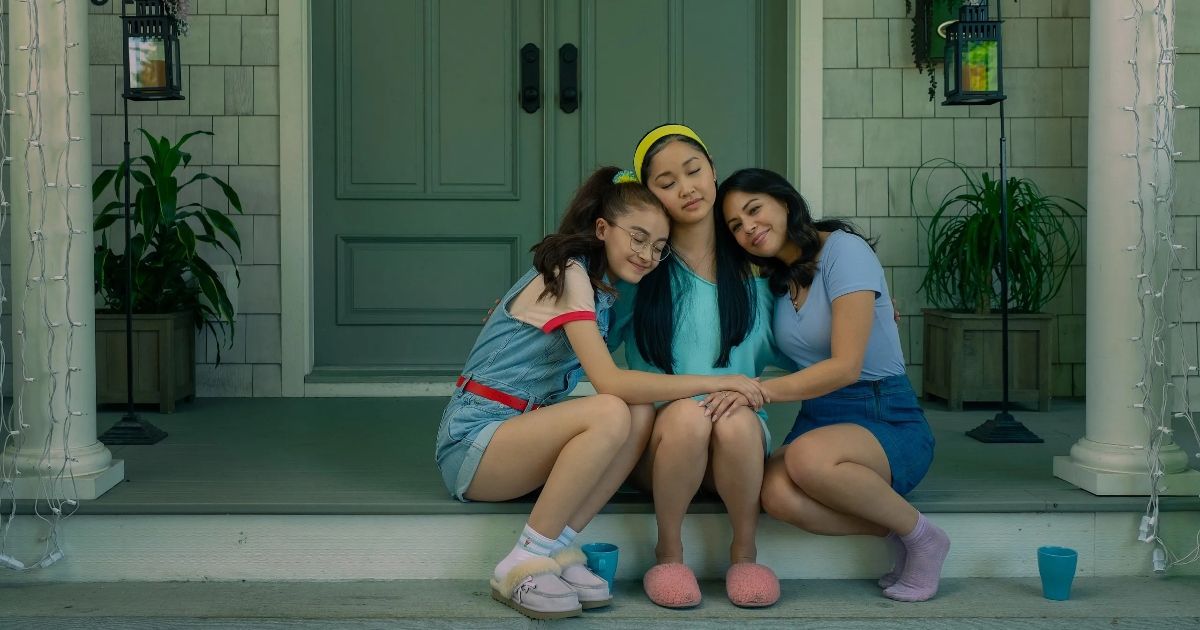 In April 2022, Netflix revealed the entire cast of the upcoming series. Anna Cathcart will reprise her character as Kitty Song Cover, youngest of the three Covey sisters from the To All the Boys films. Kitty's long-distance boyfriend, a 17-year-old Korean, Dae, will be played by Choi Min-Yeong. He will be a regular series and is described as cute and smart. Dae was introduced in the third installment of the film To All The Boys: Always and Forever.
Min Ho, an uber-confident Korean expat, will be played by Sang Heon Lee. Anthony Keyvan will play Q, who identifies as queer. Keyvan recently appeared as Rahim in Hulu's own YA dramedy Love, Victor. Alex Park, a chemistry teacher and the international Korean high school and dorm advisor, will be played by Peter Thurnwald. Regan Aliyah will play Julianna. Michael K. Lee will play Professor Lee, a literature teacher. Yunjin Kim will play Jina Han, the matriarch of the wealthy Han family. Gia Kim and Jocelyn Shelfo will play Yuri and Madison, respectively. Related: Here Are 5 of the Cheesiest Romance Movies Ever Made
Potential Release Date
All three movies faired exceptionally well on Netflix. The third movie reportedly pulled in 51 million views for Netflix. There is no official announcement about when the series will release. Still, given that the first movie of the trilogy, To All The Boys I've Loved Beforewas released around Valentine's Day, there may be a great chance that Netflix may release XO, Kitty around Valentine's Day.
Elisabeth Moss Regrets Dropping Out of the Power of the Dog But Has High Praise for Kirsten Dunst
Read Next
About The Author