For all those wondering Why Women Killyou will soon get your answers because this fantastic dark comedy is set to return with its third season, as announced by Paramount +. The anthology series is created by the mastermind Marc Cherry. This name may be familiar to many of you as Cherry was also the one behind smashing hit shows like Devious Maids and Desperate Housewives.
"Why Women Kill explores the intricate lives of its female characters with a style, charm, and dark humor only Marc Cherry can provide, "says the president of Paramount + 'Nicole Clemens. She continues, "We can not wait to share the new cast of riveting, scandalous characters Marc Cherry has created when the series returns for its third season."
Why Women Kill has already proven to be a big success for the network, with the show "ranking within the top 10 series on Paramount +," as stated by Clemens. Now that the third season is officially in the works, we found out everything we can about the upcoming season and shed some light on when the new season might drop and who the fans wish to see.
Potential Storyline for Season 3
Since Why Women Kill is an anthology series and has an intentional lack of an overarching storyline that connects the older seasons, meaning it is practically impossible to predict what a potential storyline could be for the third season. Since there is no information about the third season either, predicting a storyline is even more difficult.
But that does not mean we will not be speculating about a potential storyline. It's always fun to guess what era the show might pick this time. So far, the subject matter of Why Women Kill has mostly revolved around homemakers, to be more specific, housewives of the desperate kind. So, maybe Cherry would like to bring single women around this time?
Related: These Are Lucy Liu's Best Performances, Ranked
So far, the show has explored the 1940s, 1950s, 1980s, and even the present day. Here is where we would not even be able to speculate which era Cherry will be picking this time. Maybe the 1920s? Something like the Great Gatsby era? Or follow all those cults and murders that took place in the 1960s? Or would the new season cover the glitz, glamor, and coke culture of the 1970s? Whatever the era we see in the third season, we are certain that Marc Cherry's mind will come up with a storyline filled with some fashionable but desperate and murderous women for us.
Potential Cast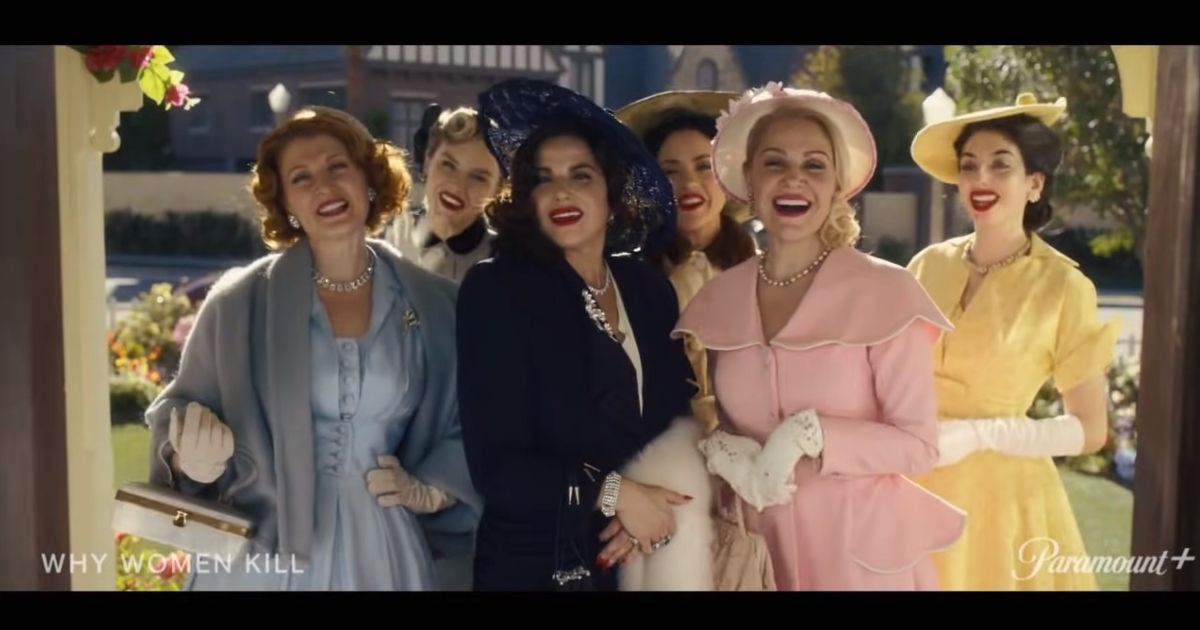 So, we have established that we do not expect to see the same storyline being pulled forward, which means that we can not expect to see the same set of characters in the show's third iteration either. Even the first two seasons did not see actors overlapping.
Why Women Kill season 1 featured actors like Jack Davenport, Lucy Liu, Sam Jaeger, Ginnifer Goodwin, Alexandra Daddario, Kirby Howell-Baptiste, and Reid Scott. On the other hand, the second season saw actors like Lana Parrilla, Allison Tolman, BK Cannon, Matthew Daddario, Veronica Falcón, Nick Frost, and Jordane Christie. Although we did see Davenport become The Narrator in the second season, that was it.
Related: These Are the Best Original TV Shows on Paramount, Ranked
Considering the first and second seasons had brand new actors, we expect the same in the third season. However, since the show is extremely popular, we do expect to see some really big names. But, of course, only time will be able to give us those answers.
Potential Release Date
Now that Paramount + has officially renewed Why Women Kill for its third season, it's only fair to wonder when we can expect the show to come to our screens. Unfortunately, as much as we hate to disappoint you, there is very little information out so far about the third season. The streaming platform has not provided details about the upcoming season's official premiere date.
The show's first season premiered in August 2019. However, the second season saw a pretty significant delay, and the entire season's filming was set back due to the pandemic. This led the show to be filmed in the winter months of 2020 and went into 2021. The second season finally debuted in June 2021. Assuming there are no hitches with the production and the filming begins on time in the early summer of next year, we can expect the third season to drop sometime between June and July of next year. There is also a possibility that Paramount + would want to hold off on the series and air it post-August to mid-October, just like it did with its first season. But, again, this is pure speculation.
Until then, you can catch up with seasons one and two of Why Women Kill on Paramount +.
The Batman: 3 Perfect Villain Team-Ups for Potential Sequels
Read Next
About The Author