Television has been living in a Golden Age for almost two decades now, and the advent of streaming has only increased the number of prestigious and high-profile series to generate headlines. With many people cutting the cord and switching to streaming, it seemed like the linear network model was going out the door. While it has had to be reworked in some respects, many successful series still draw viewers to live television, and no show has exemplified that more than Yellowstone.
Created by Taylor Sheridan, Yellowstone follows the Dutton Family who own the Yellowstone Ranch, which is the largest ranch in Montana. The patriarch of the family, John Dutton (Kevin Costner), is the sixth generation Dutton to own the ranch and leads his family through difficult times with developers, the national park, the bordering Broken Rock Indian Reservation, as well as internal family conflicts. The series is filled with melodrama, dark secrets, murder, and many other sorts of scandalous events that makes it feel like the entertaining 21st century successor to Dallas.
Since premiering in 2018, the series has grown in popularity and has become must-see television for many, yet on the surface, the subject does not seem that appealing, and the massive success has caught many off guard, particularly as it airs on the Paramount Network (formally SpikeTV) with many younger viewers not being aware it existed.
So how did Yellowstone, a show that on the surface just seems like a series about a ranch, become a rating sensation and gain a loyal fanbase among audiences that is typically reserved for genre television? Take a look and find out how Yellowstone become so popular.
Yellowstone Offers A Classic Tale Told In A Uniquely American Way
When one reads the outline of Yellowstone, one thing to notice is that the conflict is a generational one and one that taps into America's history. Compared to other countries, America is still a rather young one at 246 years old, so there is not as rich a historical dynasty to draw from, but Yellowstone's focus is on an American family who is looking over land they've held since the Civil War. It has a classic element to it, similar to a story of a king watching over their kingdom from outsiders. That element combined with the family backstabbing and squabbles gives the series a Shakespearian lens which shows that, across nations and borders, these stories are universally human.
Related: Yellowstone Season 5: What to Expect
It's royalty seen through the lens of something uniquely American, the Cowboy. The cowboy and the rancher are so uniquely tied to America, that the Western movie was a popular genre in film for almost two decades. The number of superhero movies now does not even compare to the number of westerns created in the 30s and 40s. However, as time went on, the view of the American West changed and more deconstruction was given to the genre in films from the Spaghetti Westerns or Once Upon a Time In The West through Unforgiven, to Brokeback Mountain, and even recently redefined as a slow-burn with the Academy Award nominee for Best Picture The Power of the Dog.
While Yellowstone does return to a more conservative and traditional view of the rancher as a symbol of masculinity, the series does engage with the difficult discussion about stolen Native American land that some past Westerns did not. Yellowstone provides something comforting and classical for its audiences, while also mixing it up to provide them with not only a new experience but something more to think about.
The Mid-Budget Adult Drama Has Moved To Cable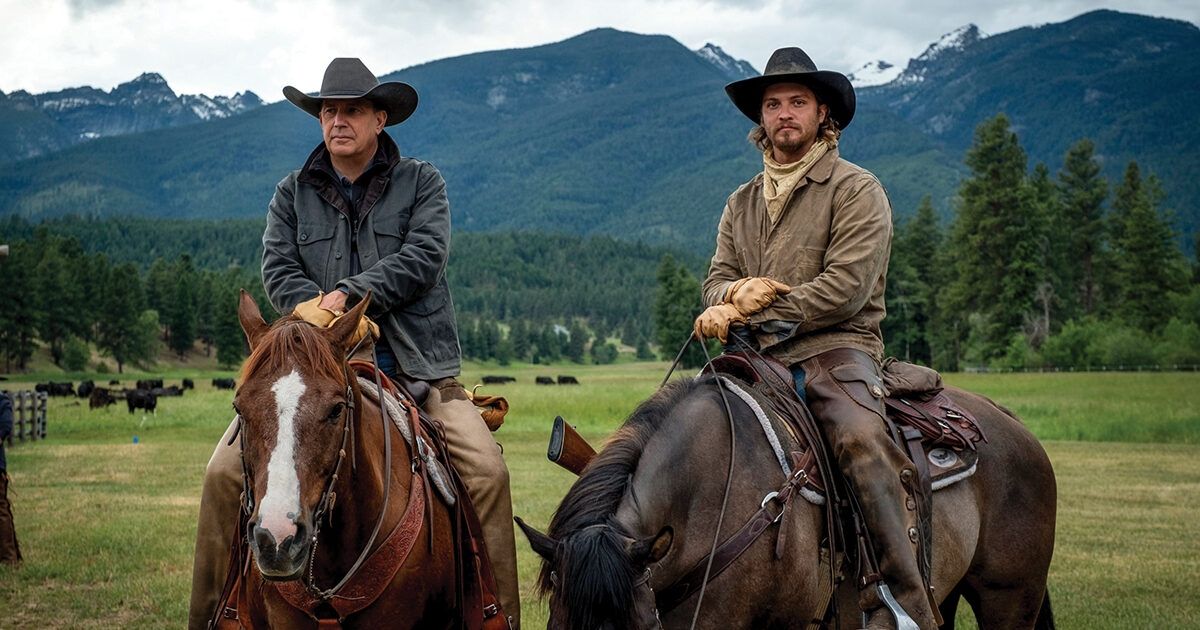 Yellowstone creator Taylor Sheridan is known for his screenplays on films like Sicario and Hell or High Wateras well as both writing and directing Wind river and Those Who Wish Me Dead. One element all those projects share is that they harken back to the 90s era of cinema, where movies were headlined by stars, and films with moderately mid-sized budgets aimed at adult audiences could become respectable hits, rather than the franchise culture of superhero movies and others edging smaller-budgeted films out.
While his films have been critical hits and the movies themselves have been financially successful, the biggest hit was Sicario, which generated a sequel and an upcoming third film. However, many mid-budget movies have been driven out of the multiplex in favor of big-budget blockbuster shows and established franchises which, while aiming for four-quadrant appeal, are mainly directed at a younger audience.
However, many of the stories that would have been made as mid-budget films have now moved over to television, becoming limited series or long-running shows for streaming services and network television. There are not as many cop films because there are plenty of cops procedurals on television, now more than ever. Yellowstone stars Kevin Costner, a major movie star in the 90s whose audience is now likely older and more likely to stay home than go out to the theater, telling a story dropped in visual signifiers that are appealing to an audience of growing baby boomers.
Target Audiences Proves Not Everyone Has Cut The Cord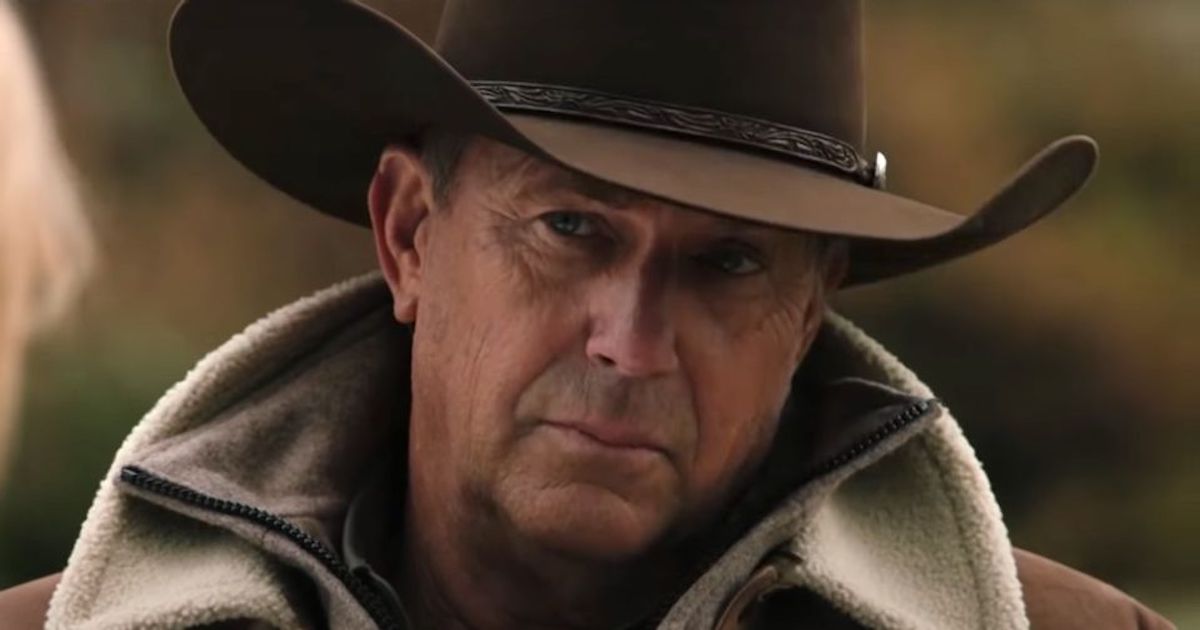 Yellowstone's target demographic is an older audience, and older audiences are ones who are likely to still have cable and also not be active on social media sites like Twitter and Facebook. They are used to watching television live, so they are tuning into a linear network like Paramount Television. Whereas other hit series like Succession and Euphoria still draw in large numbers on HBO, their audiences are split between those who watch it live on television and those that watch it on HBO Max, and once on streaming some may wait a day or two, while Yellowstone has the advantage of its audience watching it live.
Related: Why 1883 Proves Creator Taylor Sheridan Is the King of the Modern Western
Now, that is not to say that streaming is not a vital aspect of Yellowstone's success; in fact, it certainly has played a factor. The first three seasons were airing on Peacock and, during the COVID-19 pandemic as many people were stuck at home looking for something to watch, Yellowstone generated a massive following when season four premiered in November 2011 and generated over 12.7 million views, a 66% increase from its season three premiere. That made it the most-watched cable season premiere since The Walking Dead back in 2017. Streaming gave Yellowstone a surge in popularityallowing audiences to catch up and eventually join in with the series.
Yellowstone Shows a Different Way to Launch a Franchise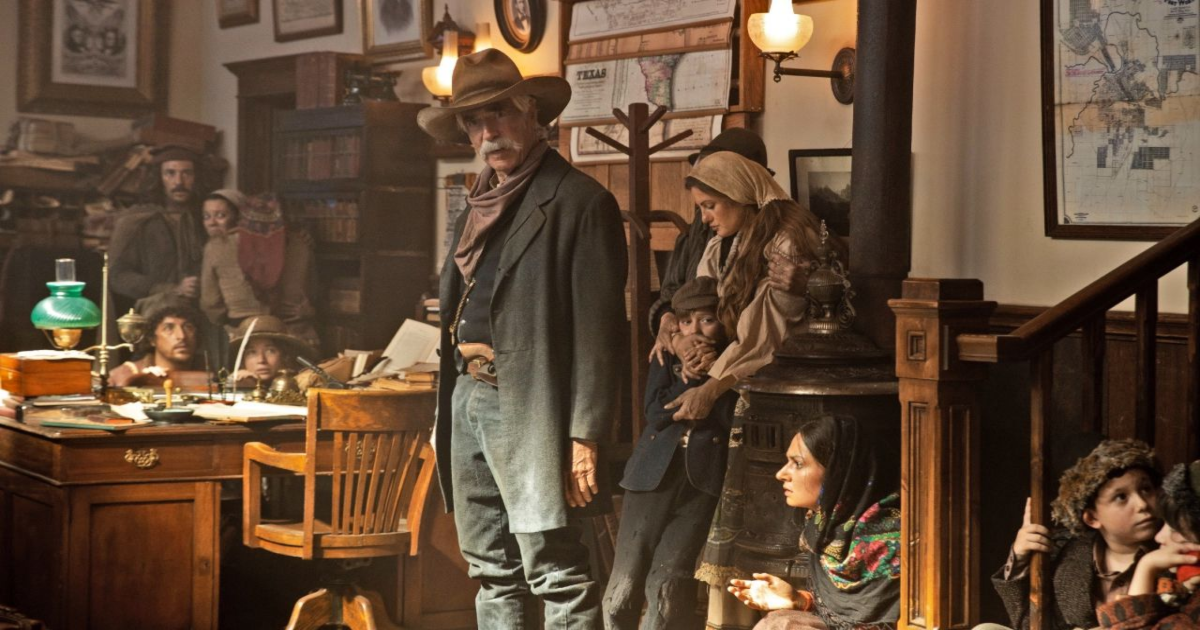 With all the recent attempts at launching a shared interconnected universe in film and television, Yellowstone has proven one of the more successful ones offering entries that span numerous time periods. The series' first spin-off was the miniseries 1883 for Paramount +, which serves as a prequel to how the Dutton family acquired the Yellowstone Ranch, and is set after the events of the Civil War. The series was a big hit for Paramount + and leads into a second spin-off that will jump forward in time with 1932 and will focus on another generation of the Dutton family during the Western Expansions, and will tackle elements of prohibition and the Great Depression.
With three separate series following three different generations of the same family, the series has been able to establish its own lore and mythology, and using the backdrop of real historical moments can show the evolution of not just the family but America itself and the symbiotic relationship between the two, how the dream changes and how the people change the country. In addition, another spin-off titled 6666 is in development which will explore the Four Sixes Ranch in Texas.
While Paramount is clearly invested in expanding the Star Trek burn with numerous series, the various Yellowstone spin-off properties and continued interest from its audience show that comic book superheroes and science fiction series aren't the only ones that can spawn a successful multimedia franchise. With Yellowstone season five set to be split into two parts, and the recent deal Taylor Sheridan signed with Paramount to develop more programs it appears that this is a franchise that will be sticking around for quite a while, and it is not too late to jump on board.
Exclusive: Kelsey Asbille Discusses Yellowstone Season 4
Read Next
About The Author