Sicariowhich is Spanish for 'hitman,' is a 2015 film from director Denis Villeneuve about the drug war. The action takes place in two very close border towns – El Paso, Texas and Juarez, Mexico. Drug agents raid a safe house run by the Sonora Cartel, known throughout the world for their brutality, and are horrified to discover that behind the walls of the house are dozens of dead bodies. Worse, a bomb detonates outside the house, killing two government officials.
FBI Agent Kate Mercer, played by Emily Blunt, who was present at the film's literally explosive opening, is asked by mysterious government agents, who claim to be from the Department of Defense but in actuality are CIA spooks, to join them on a mission to Juarez to bring down the Cartel. She and her partner Reggie Wayne (Daniel Kaluuya) join the task force as they travel to Juarez and are greeted by mutilated corpses hanging in the streets. Alejandro Gillick (Benicio Del Toro), a mysterious former Mexican Prosecuting Attorney, tortures information from a source, and the task force goes on a mission to kill as many cartel members as possible.
Nothing is as it seems in the confusing world of the war on drugs as presented in this stylish, masterful film. There is a sequel, Sicario: Day of the Soldadothough it has its own storyline and has little to do with the events of Sicario except for some returning characters. Sicario was planned as a trilogy and a third film will be made. Emily Blunt, star of Sicariois not in the sequel, and Villeneuve did not direct, so the big question is: will she appear in the third film, and will Villeneuve return to direct? Here are the six major characters of Sicarioranked in order of their performances, their importance, and how interesting they are.
6

Daniel Kaluuya (as Reggie Wayne)

Reggie is the least important of the four lead American characters. He basically exists to boost Kate's morale and unfortunately comment on how terrible she looks. He does give an intense performance as someone disgusted with the CIA and their ways, and Daniel Kaluuya is excellent in his small role as a novice to the drug war. He is not in the film as much as Emily Blunt and is not involved in any of the violent shootouts.

Related: Here's Every Movie Taylor Sheridan Wrote, Ranked
5

Julio Cesar Cedillo (as Fausto Alarcon)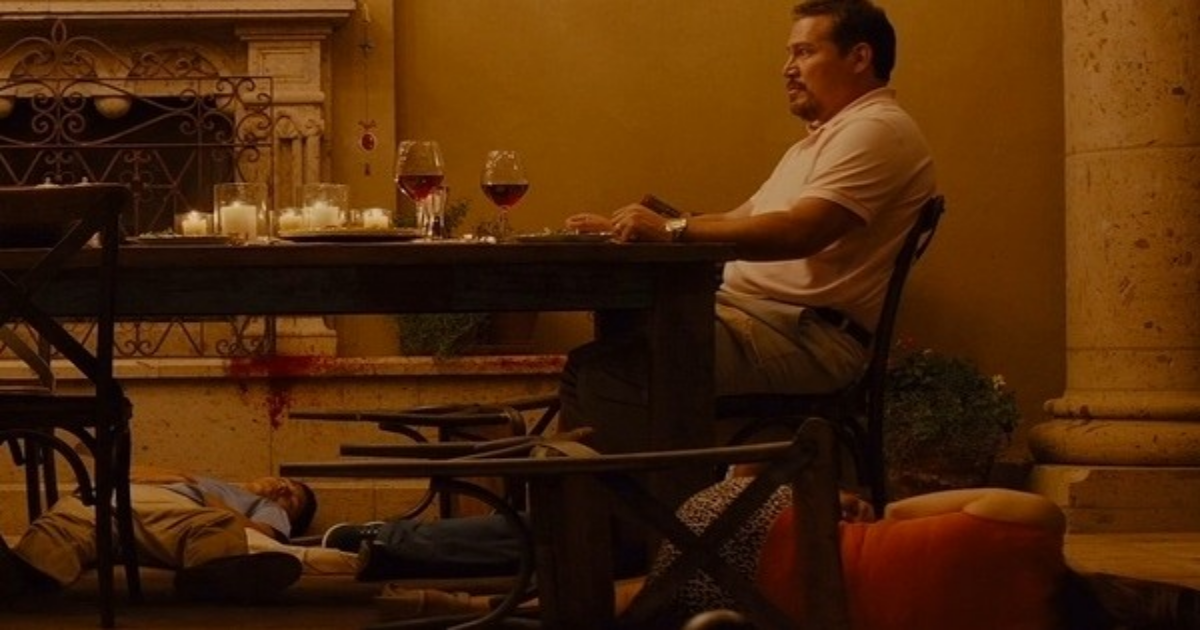 Fausto is the evil head of the Cartel who had Alejandro's wife beheaded and daughter thrown into a pit of acid. Although he is only briefly in the film, he gives quite the performance, especially near the end. When Alejandro finally tracks him down, his arrogance and fearlessness are quite evident, if only subtly. He exudes power and violence. Once Alejandro kills his family, Fausto quickly changes to a man who looks terrified, even though he tries to hide it. He is the epitome of evil and the cause of many deaths and much misery, and he certainly has a sinister vibe, even as he eats a meal with his family.
4

Jon Bernthal (Officer Ted)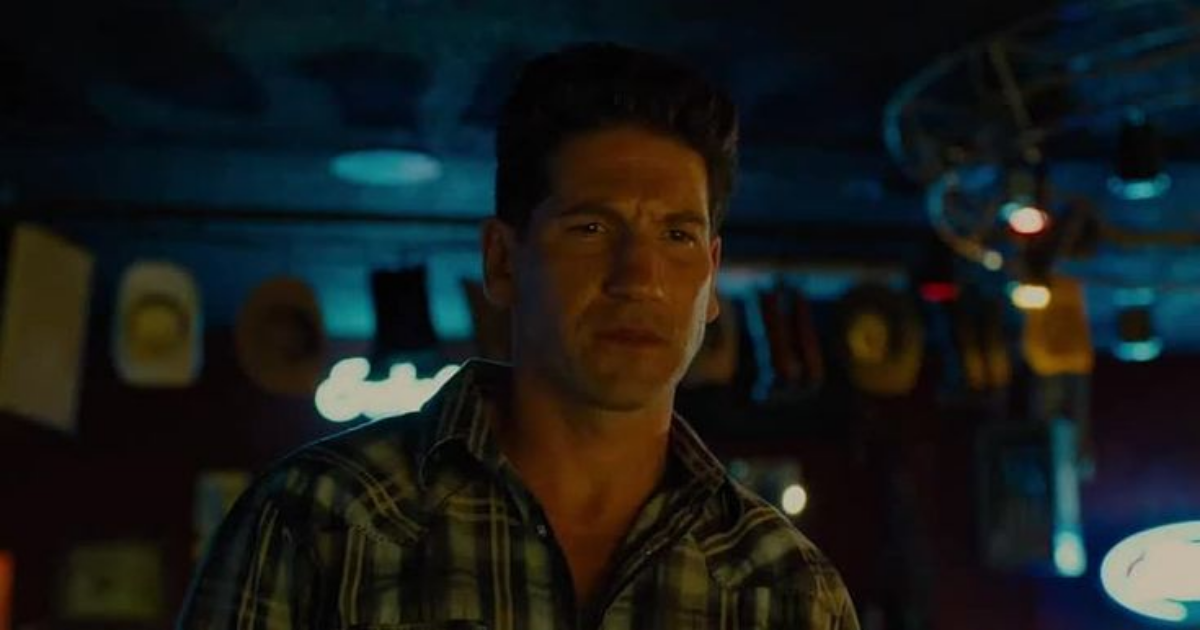 The great Jon Bernthal (Shane from The Walking Dead) plays a corrupt police officer who is paid off by the cartels. He is in the movie only briefly, but he is crucial to the story. He expresses a romantic interest in Kate, and they go back to a motel room. While they are kissing, and before they have sex, she discovers that he is a corrupt cop and what began as romantic turns into an incredibly intense scene as the two fight each other, both trying to kill each other. After this Alejandro tortures him for more information on the cartels.
3

Josh Brolin (as Matt Graver)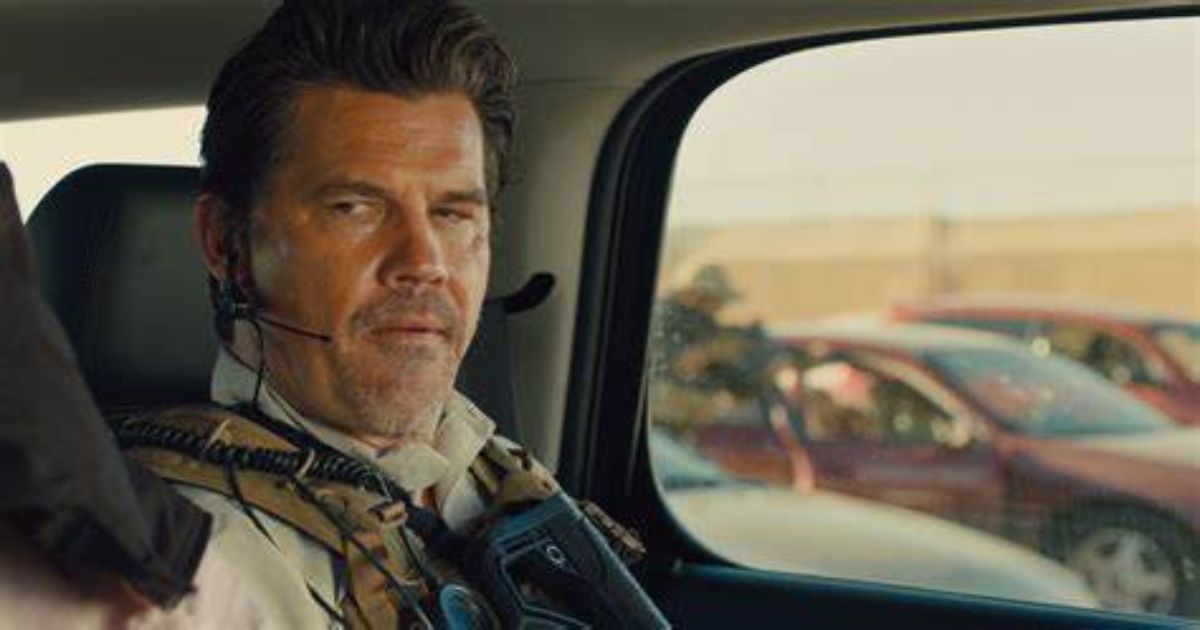 Josh Brolin is incredible and dynamic as an arrogant CIA operative who is neck deep in the blood of Cartel members he has tortured or killed. He remains a mystery, lying about the true nature of the mission and his own credentials to Kate. He is dedicated to eradicating the cartel and willing to break or bend all rules, torturing and killing scores of people. There is something very sinister about his violent and arrogant ways, representative of the dangerous and incomprehensible power of massive governments, and Brolin shines as the leader of the task force that descends into Juarez.
Related: Sicario 3: Release Date, Cast, Plot and Everything Else We Know
2

Benicio del Toro (as Alejandro Gillick)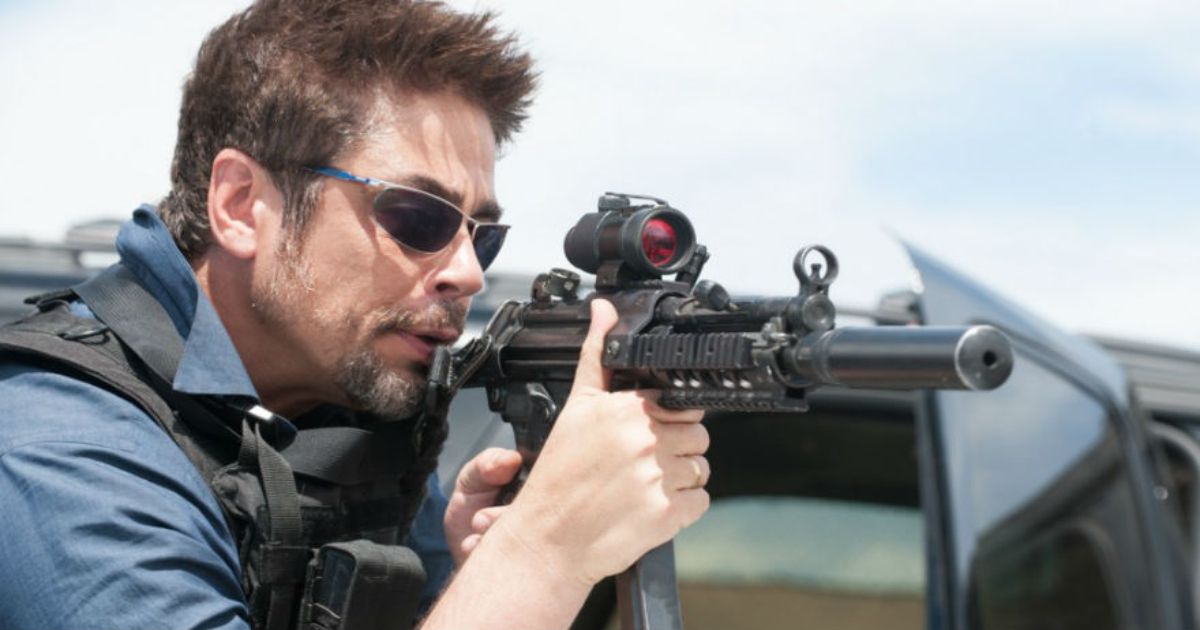 Alejandro is the most mysterious and interesting character in the film. Who does he work for? Who is he? What is he doing as part of the task force? Why is he so ruthless? These are just some questions his character raises. When we learn his horrific backstory, we can finally see his motivation. At the end of the film, Alejandro does something completely shocking and unexpected in a very tense scene where he finally confronts the cartel head who had his family killed. Though he is not in the film as much as other cast members, Benicio Del Toro's performance steals every scene he's in.
1

Emily Blunt (as Kate Mercer)
Although the supporting characters are great, it is Emily Blunt who really carries the film. She is recruited to the task force under false pretenses, and is constantly questioning the illegal activities they engage in, such as shooting Mexican police officers and going to Juarez where the CIA does not have jurisdiction. She is furious at the lies and furious that Matt sets her up with Ted, effectively using her as bait to see if he is on the cartel payroll.
She is also dedicated to her job and to fighting the war on drugs, and reluctantly goes along with the team. Her conflicted attitude represents the murkiness of the drug war, where sometimes police officers and prosecutors are hardened killers and nothing is as it seems. She is pretty much asexual, except for her brief liaison with Ted, and wears the same clothes the whole film, keeping the focus strictly on her performance as she maintains the emotional and psychological center of Sicario. Reggie keeps her spirits up by his unwavering support of her and his levity.
Benicio del Toro, Josh Brolin, and several other characters return for the sequel, although Emily Blunt is not in the film. Will she be in the third installment? And, seeing the popularity of the films, will there be additional installments? Will Denis Villeneuve direct? We can only hope.
Why Sicario 2 Failed to Live Up to the Original According to Josh Brolin
Read Next
About The Author