Cinema has magically brought some of our most cherished childhood toys to life, crafting riveting and exciting tales for audiences in the process. For decades, the entertainment industry has turned to these beloved objects as a source of inspiration, taking on some of the most popular toys and games and adapting them into big-screen extravaganzas. The genre of film has been continuously bankable for years, meticulously and thoughtfully selecting brands that are sure to fuel nostalgia for curious moviegoers. From Troll dolls to Legos, Care Bears to Mr. Potato Head, Hollywood is no stranger to successful toy adaptations. There is even an upcoming Barbie movie with Margot Robbie and Ryan Gosling.
Undeniably one of the most lucrative and adored film franchises of all time, Pixar's hit movie Toy Story was a game changer for pictures based on childhood playthings, introducing the world to pull-string cowboy Woody and his partner-in-crime Buzz Lightyear, the modern astronaut (who is getting his own movie, Lightyear). Michael Bay directed the blockbuster hit series Transformers, inspired by the famed 1980s mecha toy line, that skyrocketed lead Shia LaBeouf to superstardom. These are some of the best movies based on toys.
9

Small Soldiers

Joe Dante's 1998 sci-fi action flick Small Soldiers tells the story of two factions of toys that have been programmed with military microprocessors, centering on teenager Alan, who buys a set of Commando Elite action figures completely unaware that he's putting his neighborhood in danger when one faction turns lethal and sets out to eliminate their enemy. The entertaining film touts an impressive cast including Kirsten Dunst, Tommy Lee Jones and Phil Hartman, with the picture being the last big-screen role for the latter, who was tragically murdered two months before its American premiere.

On creating Small Soldiers, Dante recalled, "Originally I was told to make an edgy picture for teenagers, but when the sponsor tie-ins came in the new mandate was to soften it up as a kiddie movie. Too late, as it turned out, and there are elements of both approaches in there. Just before release it was purged of a lot of action and explosions. "
8

Trolls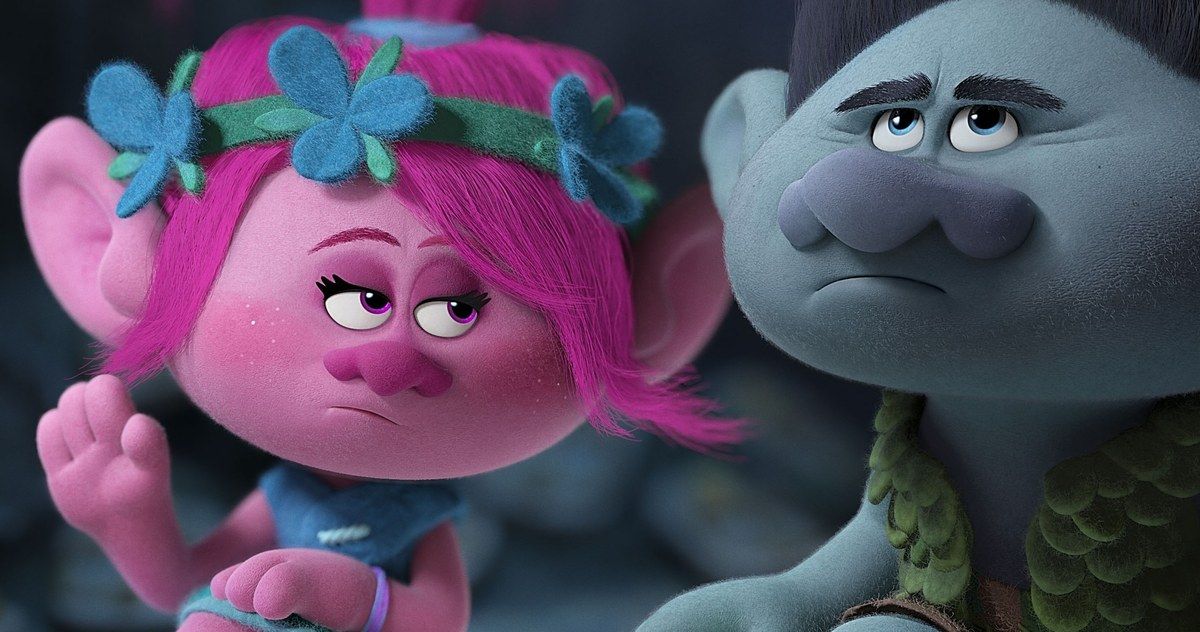 Based on the quirky and cute Good Luck Trolls dolls, DreamWorks' 2016 blockbuster animated comedy hit Trolls brings the little furry characters to the big screen, following two trolls who embark on a quest to save their village from destruction by the Bergens, creatures who eat trolls to be happy. The endearing movie features a splendid voice like Anna Kendrick, Justin Timberlake, and Zooey Deschanel, and its colorful and vibrant visuals and toe-tapping soundtrack helped make the animated picture a massive surprise hit.
Timberlake's earworm single "Can't Stop the Feeling!" contributed to the success and overall impact of Trolls, which went on to receive an Academy Award nomination for Best Original Song. Critics praised the feel-good flick, with the Chicago-Sun Times proclaiming, "You simply will walk out – or perhaps dance out – of the theater feeling very happy with yourself." A sequel, Trolls World Tourwas released in 2020 and a third film is set for release in 2023.
7

The Lego Movie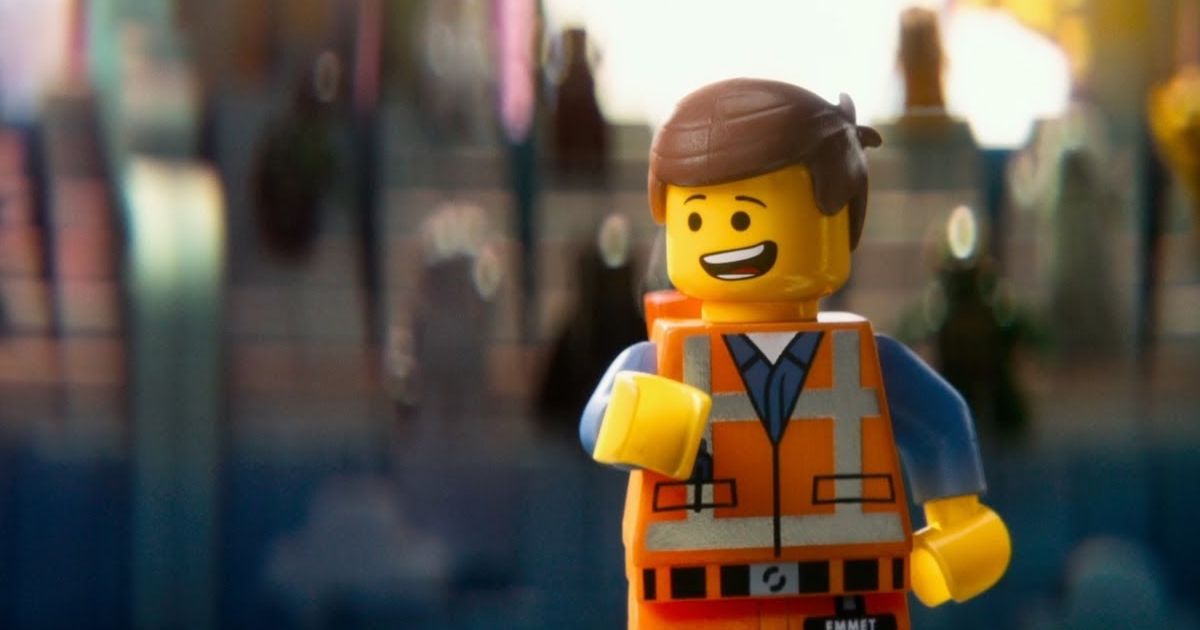 Depicting the Lego line of construction toys, Phil Lord and Christopher Miller's 2014 animated adventure comedy The Lego Movie focuses on the ordinary Lego mini-figure Emmet (Chris Pratt), who leads a revolutionary resistance movement to stop an evil tyrannical businessman (Will Ferrell) from gluing everything in the Lego universe into eternal stasis.
Related: The New Super Mario Bros .: What We Hope to See
Animation supervisor Chris McCay was extremely inspired by the style and visual aesthetics of Brickfilms and qualities of the Lego Studios sets, and elaborated on the purpose of the playful picture, "We wanted to make a film feel like the way you play, the way I remember playing. We wanted to make it feel as epic and ambitious and self-serious as a kid feels when they play with LEGO. " The Lego Movie was both a critical and commercial hit, garnering praise for its animation, humor, voice performances and story; it kicked off the lucrative media franchise that led to two popular spin-offs, a television series and a direct sequel, 2019's The Lego Movie 2: The Second Part.
6

Kit Kittredge: An American Girl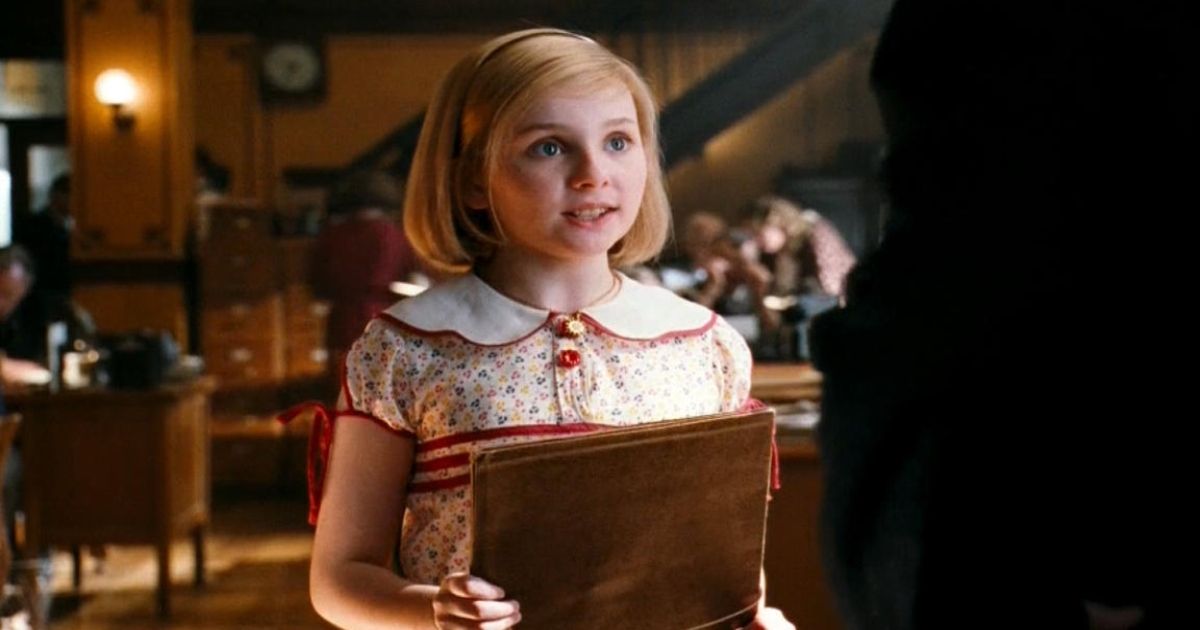 Abigail Breslin portrays the titular character in the 2008 comedy-drama Kit Kittredge: An American Girl, which is based on the American Girl doll and focuses on the young and resourceful Kit as she helps her mother run a boarding house after her father loses his job during the height of the Great Depression. Chris O'Donnell, Joan Cusack, and Stanley Tucci also appear in the emotionally driven film, which was created for the silver screen due to the warm reception of the made-for-television adaptations of other American Girl characters.
Kitt Kittredge: An American girl was a modest hit at the box office and was favorably received by critics, with many praising the sincerity and faithfulness to the brand. Entertainment Weekly called it, "A gently thoughtful, audience-appropriate entertainment that assembles swell actors to play colorful characters who do not shy away from depicting serious hard times."
5

The Care Bears Movie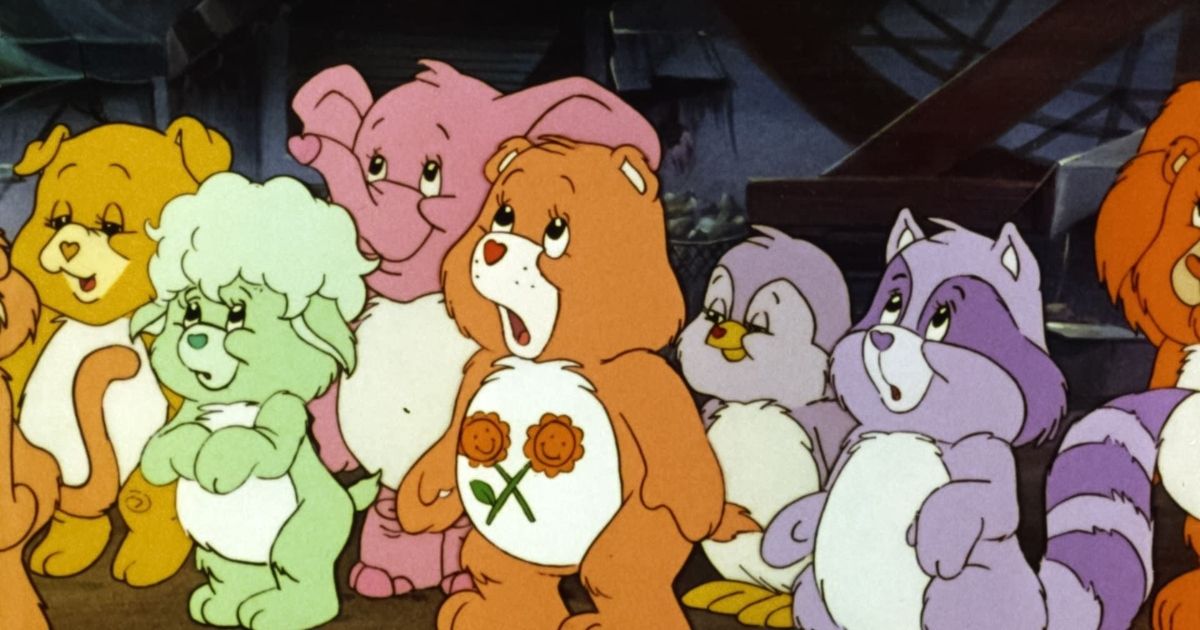 The 1985 animated fantasy The Care Bears Movie was one of the first movies to be based directly on a toy line, introducing audiences to the Care Bears characters and their companions the Care Bear Cousins. The film focuses on orphanage owner Nicholas Cherrywood (Mickey Rooney) as he tells the captivating story of the eponymous characters, who live in a cloud-filled land called Care-a-Lot while describing how they teamed up with a troubled brother and sister as they set out to help a neglected young sorcerer's apprentice.
American Greetings, the owners of the Care Bear characters began development on the project in 1981 and was created by Nelvana studios, with producer Carole MacGillvray initially finding it hard to find a studio to take on the picture; she told Adweek, "They kept telling me things like 'Animated movies will not sell' and 'Maybe we'd consider it if you were Disney,' but most just said, 'You're very nice, good-bye.'" The Care Bears Movie went on to gross $ 23 million, making it the most successful animated production outside the Disney market at the time.
4

Clue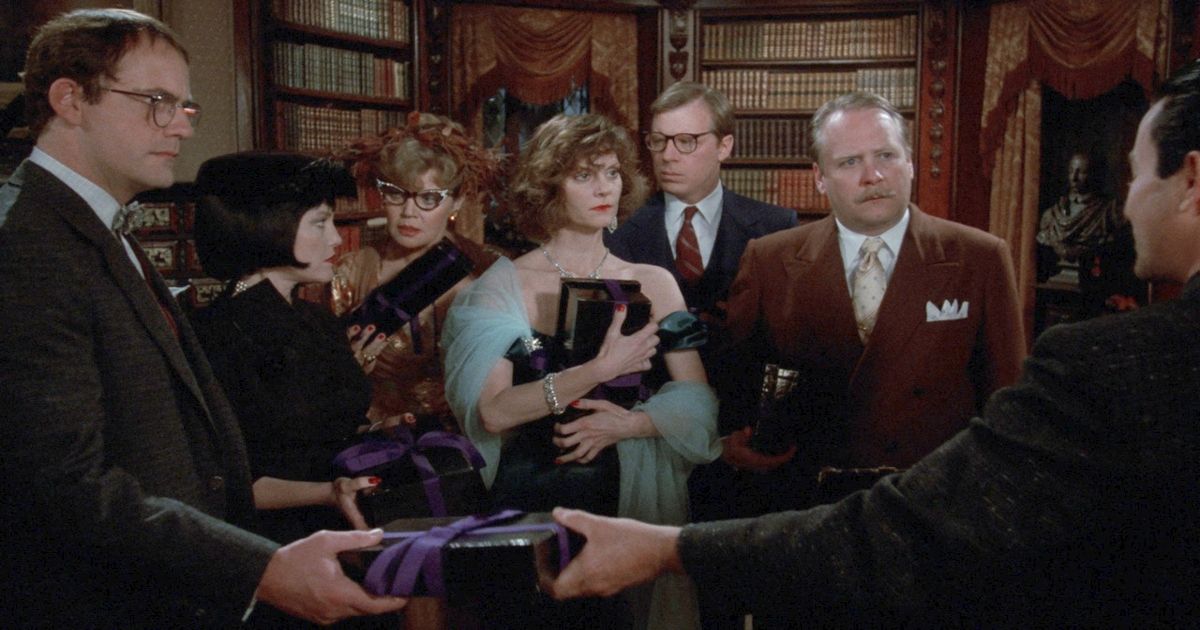 Inspired by the murder mystery board game of the same name, the 1985 black comedy Clue tells the story of six guests who are anonymously invited to have dinner at a strange mansion, and when their host is shockingly killed, they must get to the bottom of who committed the grisly crime. The epic game is currently owned by the American game and toy company Hasbro, famous for its iconic products like My Little Pony, Mr. Potato Head and Furby, and the movie honors the nature of its inspiration by featuring various different endings and scenarios.
With an A-list cast of some of Hollywood's finest including the iconic Tim CurryChristopher Lloyd and Eileen Brennan, Clue garnered mixed reviews and performed poorly at the box office, but later went on to develop a considerable cult following and is now considered an '80s comedy classic. A remake of the film is currently under discussion, with James Bobin in talks to direct.
3

Transformers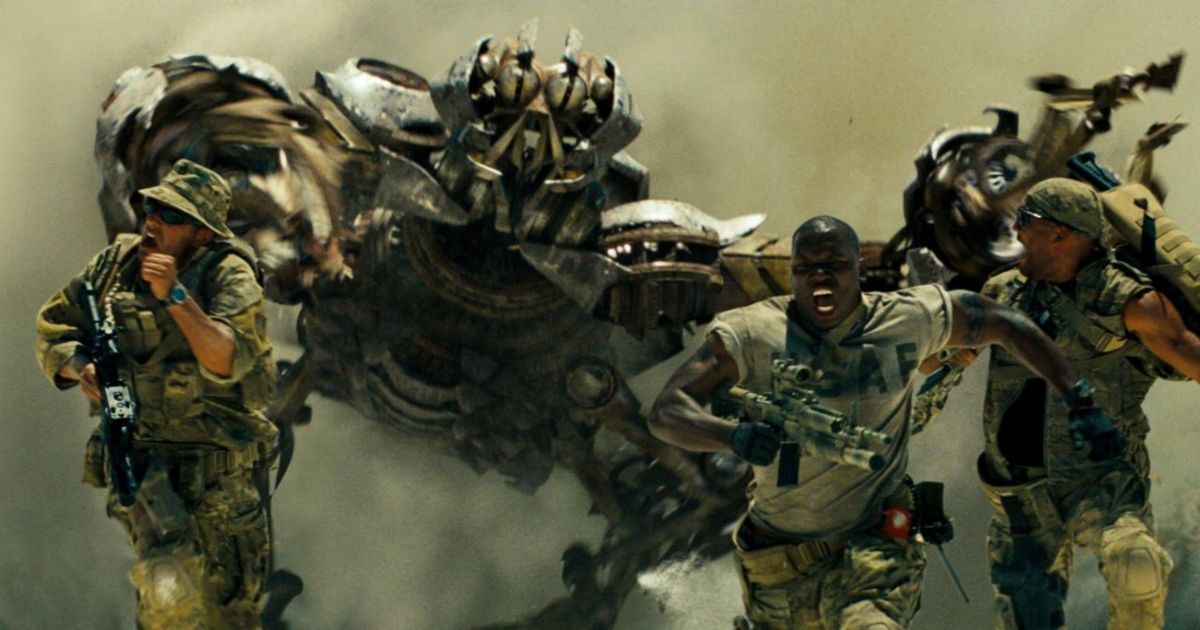 Michael Bay directed the 2007 sci-fi action extravaganza Transformers, which is based on the mecha toy line of the same name and stars Shia LaBeouf as a teenager who gets caught in the middle of a war between the heroic Autobots and menacing Decepticons, two factions of alien robots who can disguise themselves by transforming into everyday machinery .
Related: Transformers Test Screening Made Michael Bay Believe the Original Film Would Bomb
Producer Tom DeSanto revealed why he wanted to sign on with the electrifying picture, having said, "In all the years of movie-making, I do not think the image of a truck transforming into a twenty-foot tall robot has ever been captured on screen. I also want to make a film that's a homage to 1980s movies and gets back to the sense of wonder that Hollywood has lost over the years. " Steven Spielberg, a massive fan of the comics and toys, served as an executive producer for the action flick, which went on to become the fifth-highest grossing film and helped establish the lucrative blockbuster franchise.
2

Ted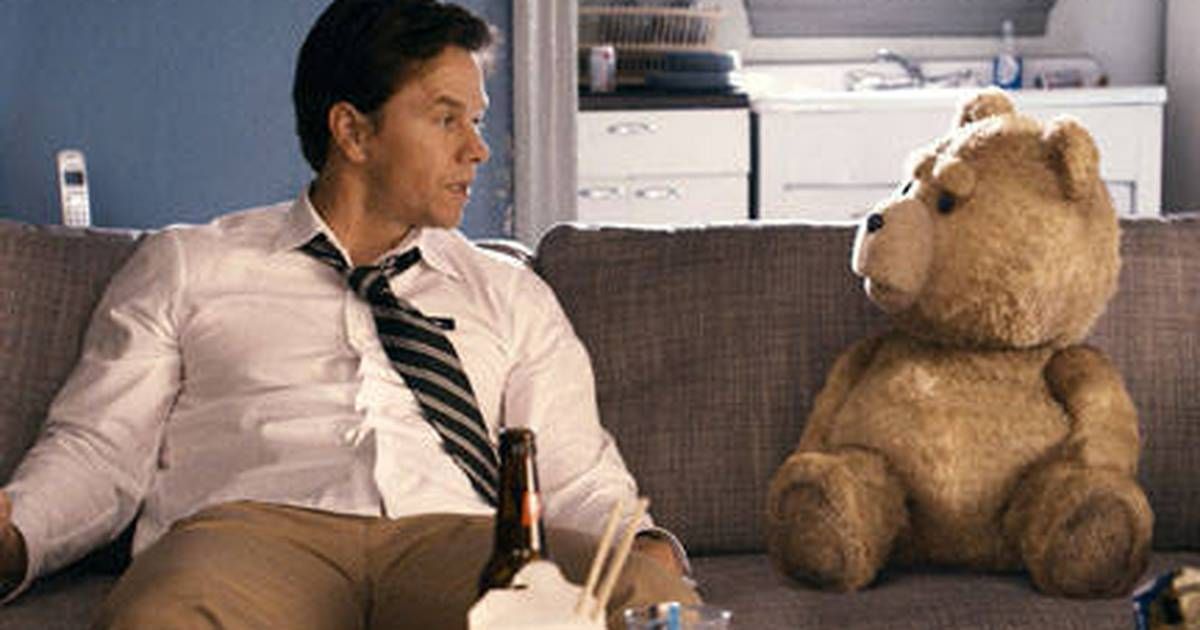 Comedy genius Seth MacFarlane made his directorial debut with the rude-and-crude 2012 comedy Ted, which tells the story of Boston native John Bennett, whose childhood wish brings his teddy bear friend Ted to life; the two have remained inseparable since, but John's relationship with the talking toy prevents him from moving forward in life. The raunchy and hilarious film stars Mark Wahlberg and Mila Kunis, with MacFarlane providing the voice and motion capture of the foul-mouthed, alcoholic title character, an offbeat update of the classic stuffed teddy bear toy.
The director told Collider why he enjoyed depicting the contrast between youth and adulthood, explaining, "Adults acting like children and children acting like adults is generally a pretty reliable comic device… This movie is a bit more textured and has a lot of shades to it, but in terms of the dynamic, we're essentially playing the teddy bear as the physical manifestation – in a symbolic or literal way – of John's inability to grow up and get on with is life. " Ted went on to earn over $ 500 million and earned positive reviews, and spawned the 2015 sequel Ted 2. A prequel series is currently underway.
1

Toy Story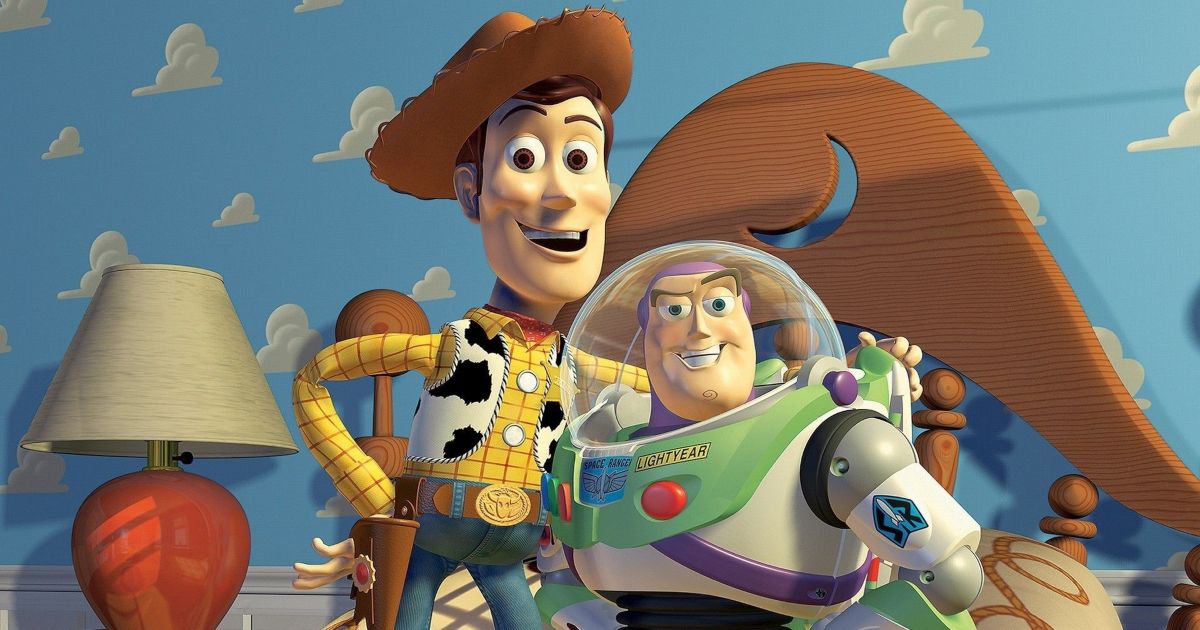 The beloved 1995 Pixar animated comedy Toy Story tells the magical tale of toys that come to life when humans are not present, centering on the relationship between an old-fashioned pull-string cowboy doll named Woody and a modern astronaut Buzz Lightyear, as they vy for the attention and affections of their owner Andy. They turn from foes to friends after becoming separated from the boy, and work together to be reunited with their adored owner.
Toy Story was Pixar's first major cinematic project, and became the first 3D style computer-animated feature, with director John Lasseter having revealed, "We had to make things look more organic. Every leaf and blade of grass had to be created. We had to give the world a sense of history. So the doors are banged up, the floors have scuffs. " A myriad of cherished childhood toys are brought to life in the picture, such as Mr. Potato Head, Bo Peep and a dachshund slinky, and Toy Story has a dynamite voice cast of big names like Tom Hanks, Tim Allen and Don Rickles. The cinematic staple is considered by many to be one of the best animated films ever made and launched a multimedia franchise and several Toy Story movies.
Explained: Is Lightyear Connected to Toy Story?
Read Next
About The Author