Action movies have long been a male-centric genre, yet in recent years women have steadily shown that they can kick butt with the best of them. Myriad memorable and thrilling female-driven films have made their way to the silver screen the last two decades, inspiring and entertaining fans while reminding viewers that strength and femininity are one and the same. Ladies have bid adieu to being the helpless damsels in distress and instead crashed through the cinematic glass ceiling, rescuing themselves and looking mighty good doing it.
Whether you're searching for a film about an amnesiac security operative battling against a hoard of the undead like in Resident Evil or prefer to watch Uma Thurman strategically take out deadly assassins in Quentin Tarantino's smash hit Kill Bill: Volume 1, there are perfect action flicks just waiting for you to binge. Some of Hollywood's most dynamic and impressive performers have emerged as badass heroines, with Sigourney Weaver from the Alien movie franchise leading the pack and setting the precedent for future portrayals, and actresses like Margot Robbie picking up the proverbial baton as the wild and fierce Harley Quinn in Birds of Prey. These are some of the best action movies with female leads.
9

Birds of Prey

The DC Extended Universe gave the candy-colored and chaotic Harley Quinn her very own picture with the 2020 girl power superhero flick Birds of Prey, which follows the cheerfully unhinged character after she breaks up with the Joker and finds herself targeted by Gotham City crime lord Roman Sionis. Quinn reluctantly teams up with superheroines Black Canary, Huntress detective Renee Montoya to save a young girl from the disturbed Sionis.

Margot Robbie produced and stars in the action flick, originally pitching the idea to Warner Bros. as "an R-rated girl gang film including Harley because I was like, 'Harley needs friends.' Harley loves interacting with people, so do not ever make her do a standalone film. " The actress was adamant that Birds of Prey have a female director, ultimately choosing Cathy Yan to helm the project; the filmmaker pitched for the job as "wanting to smash the patriarchy. " The exciting girl power movie was praised for its fast-paced action sequences and Robbie's brilliant performance, and several sequels are reportedly in the works.
8

Atomic Blonde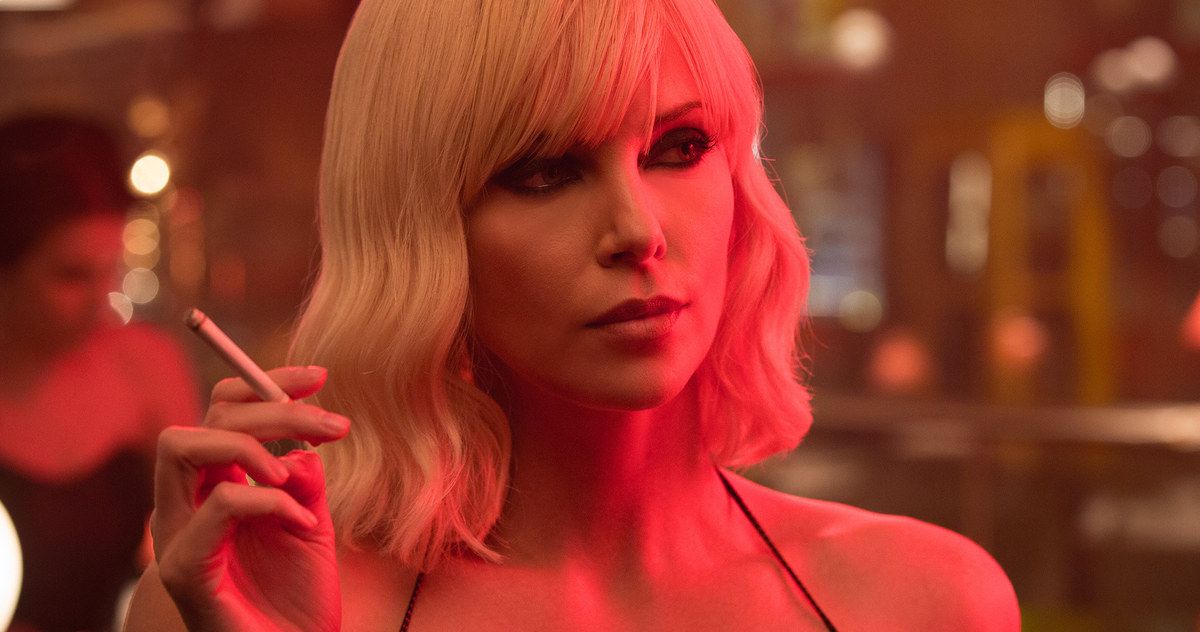 The always extraordinary Charlize Theron headlines the 2017 action thriller Atomic Blonde, which is based on the graphic novel The Coldest City and revolves around top-level MI6 field agent Lorraine Broughton, who has to find a list of double agents that is being smuggled into the West on the eve of the collapse of the Berlin Wall in 1989. The high-adrenaline picture was a passion project for Theron, who fought hard as both the star and producer to get the thriller made and defy industry expectations for female driven films, having told Variety, "I think we would be remiss not to acknowledge Sigourney Weaver and Linda Hamilton. We've had moments like this, where women really showcase themselves and kind of break glass ceilings. And then we do not sustain it. "
To prepare for the demanding role, the actress hired eight personal trainers and even sparred with Keanu Reeveswho was preparing for his role in John Wick: Chapter 2. The thriller was a slam dunk at the box office and with critics, with a follow-up in development at Netflix.
7

Underworld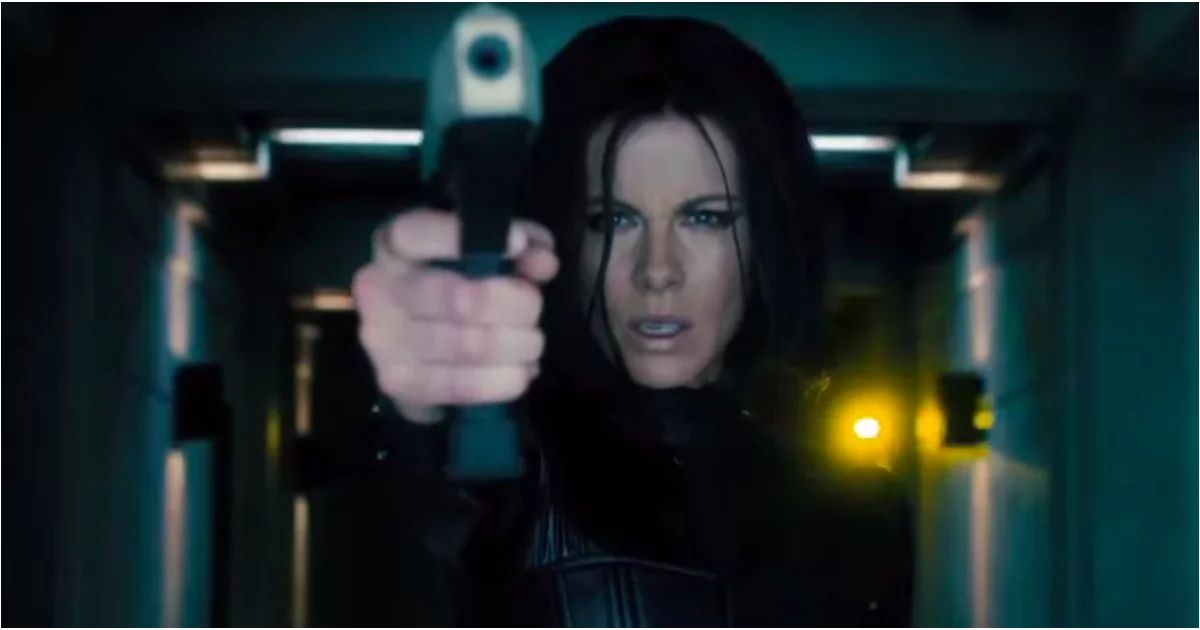 Len Wiseman's 2003 action horror film Underworld focuses on the secret history of vampires and lycans while following the vampire Death Dealer Selene, who finds herself entrenched in the ongoing battle between opposing forces and finds herself falling in love with a human the lycans are desperate to capture. The brilliant Kate Beckinsale stars as the relentless hunter Selene, who was excited to become an action star and embraced the change of pace for her career (having previously done romances and period dramas), saying, "It was quite the challenge for me to play an action heroine and pull off all that training when in real life I can not catch a ball if it's coming my way. "
Despite mixed reviews from critics, Underworld resonated with audiences and was a surprise hit, launching a franchise and receiving appreciation for the actress' riveting portrayal, Gothic visuals and intriguing mythology and backstory. BBC wrote"Perhaps it's the idea, the atmosphere, or the enthusiastic action, but it maintains a mysterious watchability which suggests it could become a cult classic."
6

Kill Bill: Volume 1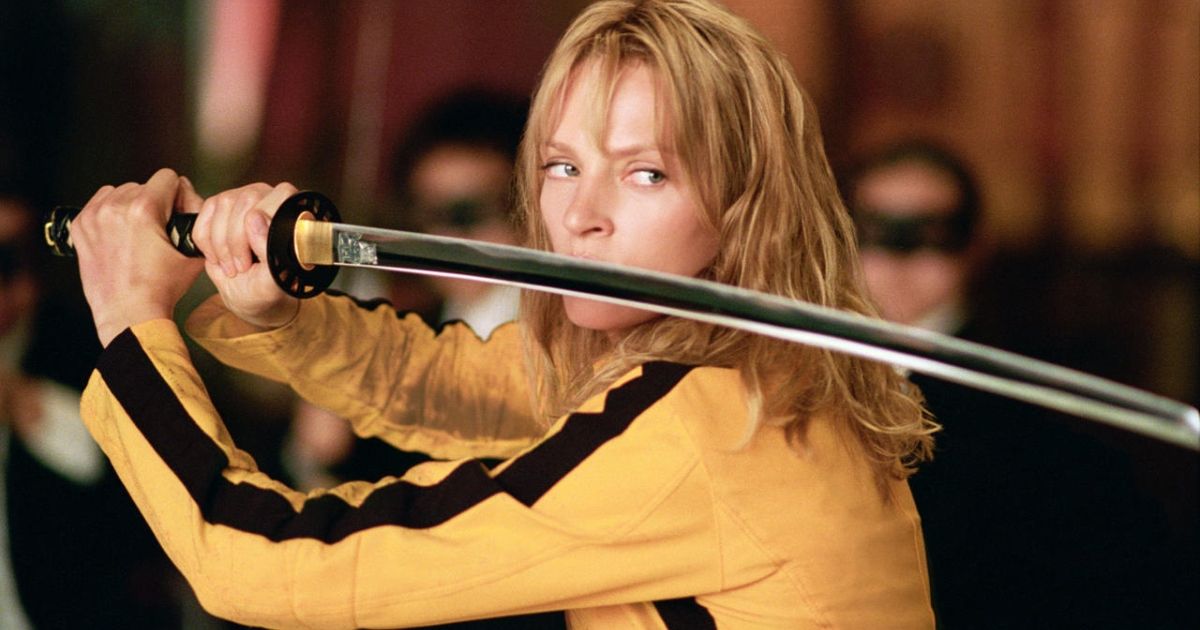 The renowned master of stylized violence Quentin Tarantino directed the 2003 martial arts classic Kill Bill: Volume 1, enlisting the talented Uma Thurman to star as the Bride, who swears revenge on a dangerous team of assassins and their leader after they attempt to kill both her and her unborn child. Both Tarantino and Thurman conceived the character of the Bride during production of 1994's Pulp Fiction, and would later spend a year and a half penning the script in 2000 and 2001; the legendary filmmaker wrote the role specifically for her and cited her as his muse during the creative process.
Related: Kill Bill: Vol. 3: Cast, Plot, Release Date, and Everything Else We Know
Thurman's main inspiration behind her butt-kicking performance were the title characters in 1973's blaxploitation film Coffy and 1980 neo-noir crime thriller Gloria, declaring that both of them are "two of the only women I've ever seen be truly women while holding a weapon." Kill Bill: Volume 1 was both a critical and commercial success, and led to the release of Volume 2 six months later. Rumors are circulating that, two decades later, Kill Bill 3 might be Tarantino's final film.
5

Aliens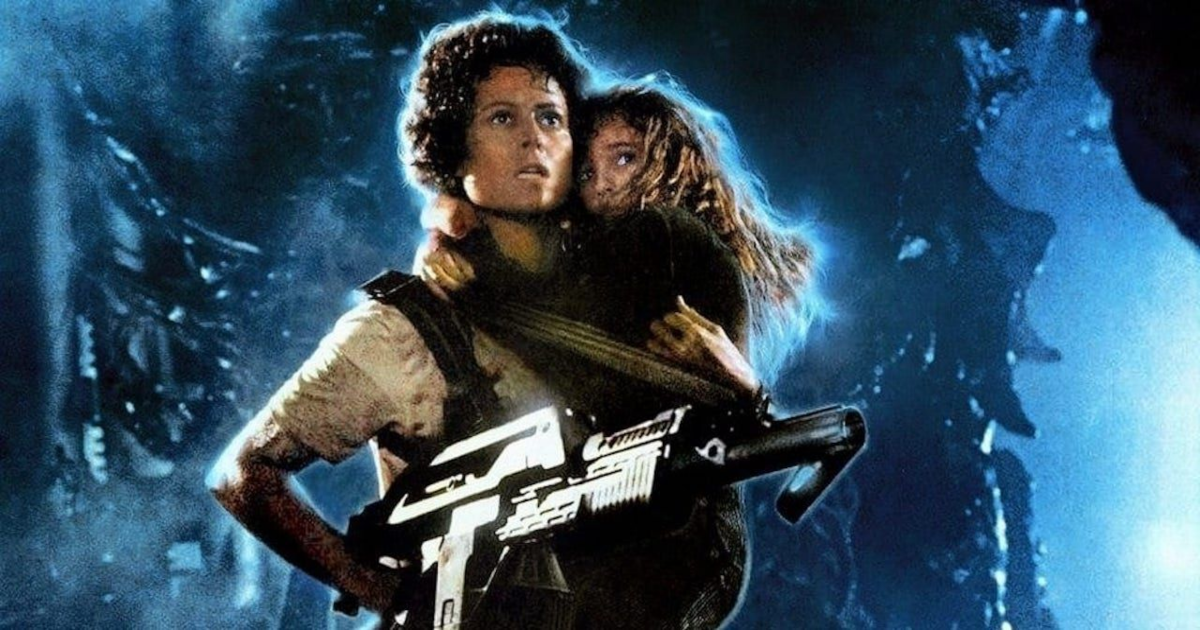 The esteemed James Cameron directed the iconic 1986 sci-fi action classic Aliens, centering on Lieutenant Ellen Ripley who awakens from her hyper-sleep 57 years after surviving an apocalyptic attack aboard her space vessel; she sets out to warn a deep space salvage team that merciless space creatures are still a terrifying threat. Sigourney Weaver reprised her role for the sensational picture, with Cameron taking over directing duties from Ridley Scott; the filmmaker believed in having a strong female heroine to distinguish his projects from typical Hollywood action fare and wrote the screenplay with a picture of Weaver on his desk.
For her commanding performance, the star won the Saturn Award for Best Actress and also nabbed both Oscar and Golden Globe Award nominations. In a glowing review, the Associated Press commended Weaver, writing, "Sigourney Weaver is merely terrific… When she straps on her armament to do battle with the aliens, she makes Sylvester Stallone look like a pipsqueak."
4

Wonder Woman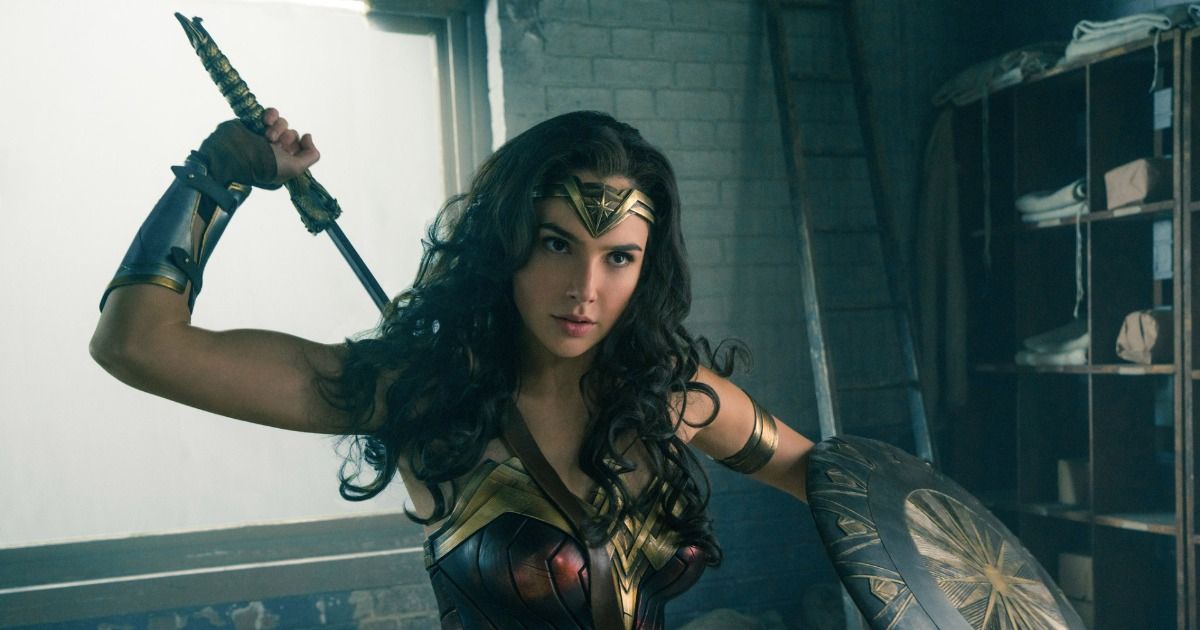 Gal Gadot powerfully wielded the Lasso of Truth and Bracelets of Submission when she took on the epic role of Wonder Woman in the 2017 Patty Jenkins superhero flick. Wonder Woman follows the eponymous character as she sets out to prevent World War I with the help of American pilot Steve Trevor, believing the conflict was started by longtime enemy of the Amazons, Ares. Speaking about taking on the prestigious role of the beloved comic book hero, Gadot stated, "I feel very privileged that I got the opportunity to portray such an iconic, strong female character. I adore this character and everything that she stands for and everything that she symbolizes. "
Related: Gal Gadot Gives Wonder Woman 3 Script Update
With the release of Wonder Woman, Jenkins became the first female director to make a superhero movie, with the film also making history for becoming the biggest domestic opening for a female director. Wonder Woman earned a whopping $ 822 million and was heralded by critics, earning praise for its action sequences, stunning visuals, memorable performances and direction. Its sequel Wonder Woman 1984 was released in 2020 and a third film is in development.
3

Lara Croft: Tomb Raider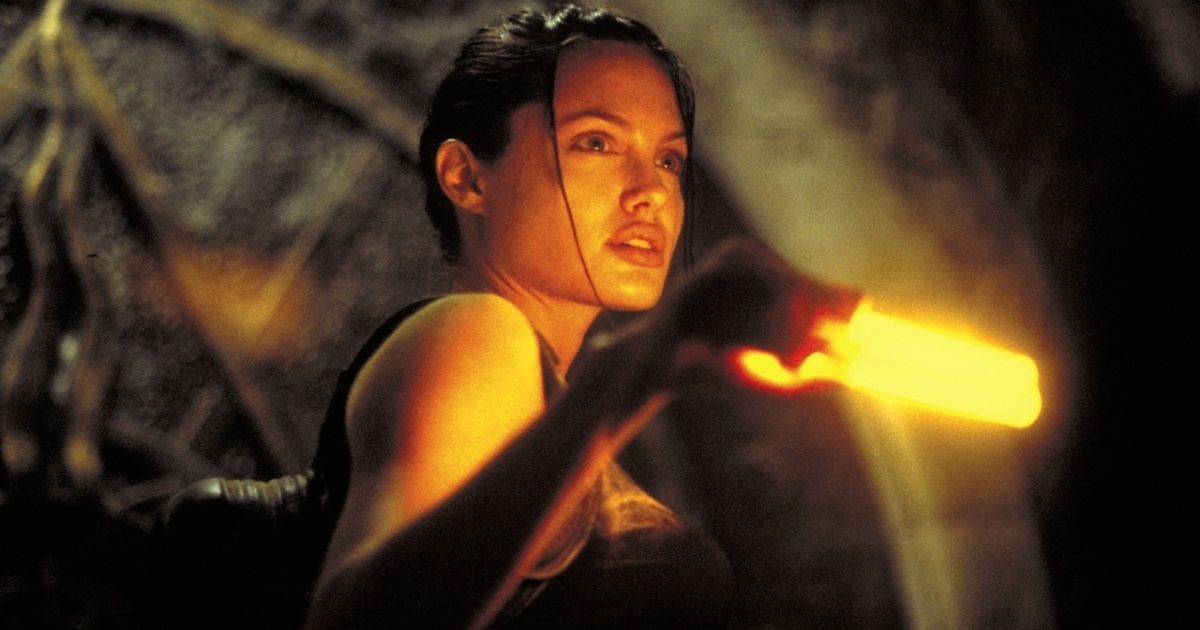 Based on the popular video game series of the same name, the 2001 action adventure Lara Croft: Tomb Raider stars the dynamite Angelina Jolie as the title character, which follows the beautiful and savvy heroine as she jetsets across the globe in search of ancient artifacts in competition with the mysterious Illuminati. The actress beat out fellow stars like Denise Richards, Catherine Zeta-Jones and Sandra Bullock for the role, with her casting initially causing a stir amongst fans of the video game series, who felt she did not physically fit the role.
Director Simon West dismissed these concerns, stating, "It was always Angelina. I mean, Lara sleeps with knives and does not take shit from anybody. That's Angelina down to a tee. " Defying naysayers, Jolie's performance went on to earn widespread acclaim, and Lara Croft: Tomb Raider was a knockout with moviegoers. She returned for the 2003 sequel Lara Croft: Tomb Raider — The Cradle of Lifecementing Jolie's action movie stardom.
2

Charlie's Angels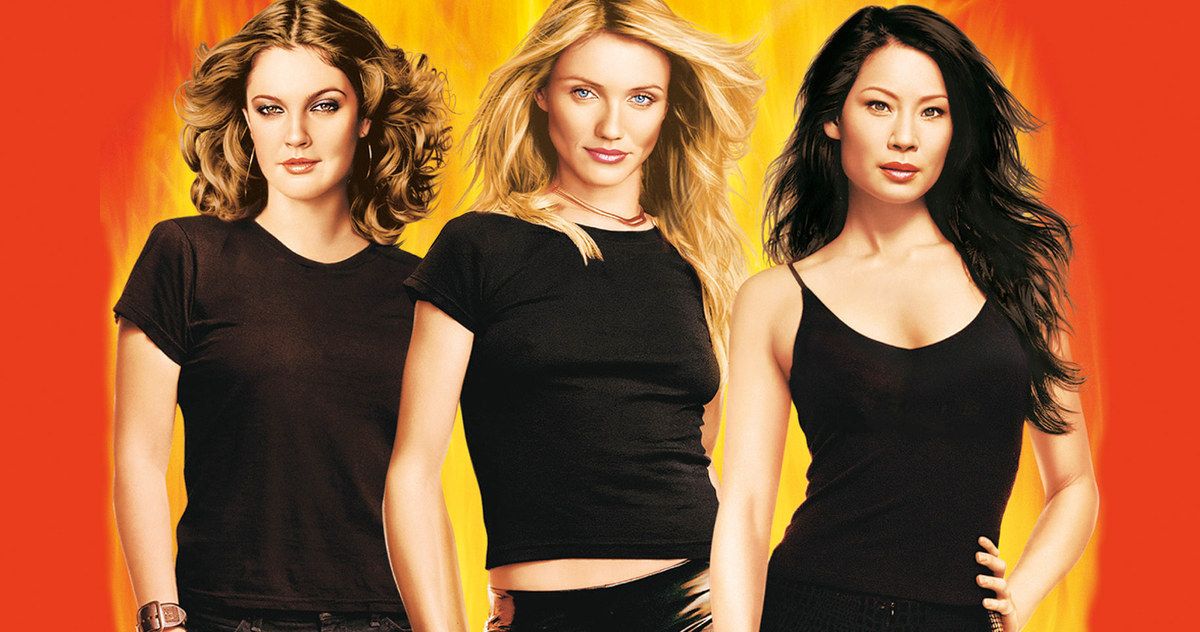 Cinema superstars Cameron DiazDrew Barrymore, and Lucy Liu headlined the 2000 action comedy Charlie's Angels, an adaptation of the '70s cult classic show that depicts three unique and special women who work at a private detective agency in Los Angeles. In the tongue-in-cheek fun flick, the trio of elite private investigators set out with the help of their lovable sidekick Bosley (Bernie Mac) to stop a devious mastermind from destroying individual privacy.
Barrymore herself bought the screen rights to the hit show prior to the movie being filmed, and insisted that unlike typical action films in which the "bad guys" use guns, the Angels would do their fight scenes without them. Diaz was personally called by Barrymore to join the picture, with the actress having told The Morning Call, "She said, 'It will be girls jumping out of helicopters, driving fast boats, doing Kung Fu and wearing tons of hot clothes.' And I said, 'Sign me up.' " Charlie's Angels was a blockbuster success and led to the 2003 sequel Charlie's Angels: Full Throttle.
1

Resident Evil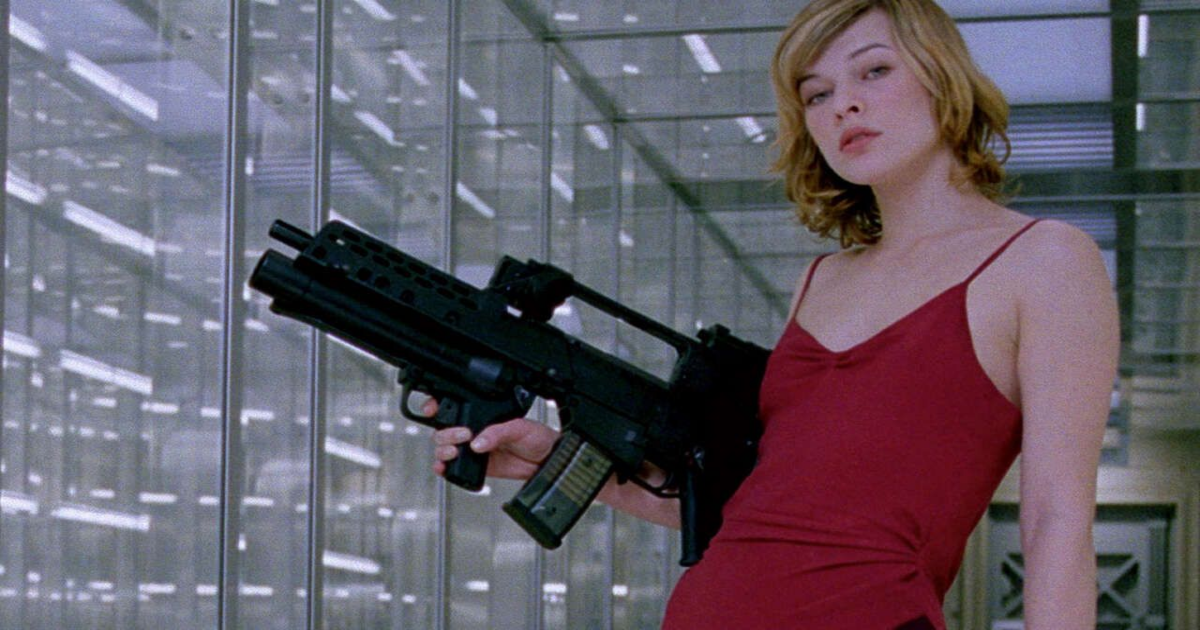 The first installment of the film franchise loosely based on the video game series, 2002's sci-fi action horror flick Resident Evil follows amnesiac heroine Alice and a group of Umbrella Corporation commandos as they fight to contain the outbreak of the T-virus at a top secret underground facility. Milla Jovovich delivers an incredible performance as Alice, the butt-kicking, highly trained private security operative who fights the legion of zombies created by the nefarious Umbrella Corporation; she accepted the role due to her and her brother being such big fans of the video game franchise.
Jovovich performed nearly all her stunts herself for the film, having trained in karate, kickboxing, and combat-training to prepare for the physically-demanding part of Alice. Resident Evil spawned five big-budget sequels with Jovovich returning for each; the Chicago Tribune wrote, "On its own terms, Resident Evil updates the zombie genre with an anti-corporate message while still scaring its audience and providing heart-pounding action. "
Here Are the Toughest Female Superheroes, Ranked
Read Next
About The Author