The prolific and incredibly gifted Garry Marshall was a brilliant director, screenwriter and producer with a superb career that spanned over 50 years. He got his start writing for beloved classic '60s shows like The Lucy Show and The Dick Van Dyke Show before gaining notoriety for creating the iconic TV wonders Happy Days, Laverne & Shirly, and Mork and Mindy. The esteemed visionary eventually transitioned over to the big screen, making a name for himself in the cinematic world with '80s staples like the Kurt Russell and Goldie Hawn-led Overboard and Bette Midler's certifiable tear-jerker Beaches.
Marshall helped establish the careers of some of Hollywood's most admired performers, including Julia Roberts, whom he cast in the iconic '90s romantic comedy, Pretty Woman. The director had a hand in the delightful Anne Hathaway's impressive acting resume, choosing her for the role of Mia Thermopolis in the popular 2001 coming-of-age comedy The Princess Diaries. The endearing and decorated creator sadly passed away in 2016 at 81, having touched the lives of both the Hollywood elite and loyal fans across the world. After his death, Hathaway fondly wrote in a post, "Garry was goodness itself. He was generous. He was kind beyond kind. He was thoughtful and sweet and so funny you would pee yourself a little. " These are the best Garry Marshall movies.
9

Frankie and Johnny

The 1991 romantic comedy Frankie and Johnny reunited Hollywood greats Al Pacino and Michelle Pfeiffer on the big screen, with the duo previously appearing in the iconic crime drama Scarface. In the delightful flick, Pacino portrays the eponymous Johnny, a man newly released from prison who gets a job at a New York café alongside the mysterious loner Frankie (Pfeiffer); it does not take long for sparks to fly between the troubled-yet-hopeful pair, despite Frankie's efforts to guard her heart.

The screenplay was adapted from the off-Broadway play Frankie and Johnny in the Clair de Lune, and the casting of Pacino and Pfeiffer was slightly controversial due to their perceived movie star good looks; the original characters were supposed to be ordinary people looking for love. Regardless of such reservations, the rom-com went on to be both a critical and commercial success, grossing $ 67 million while earning the GLAAD Media Award for Outstanding Film.



8

Nothing in Common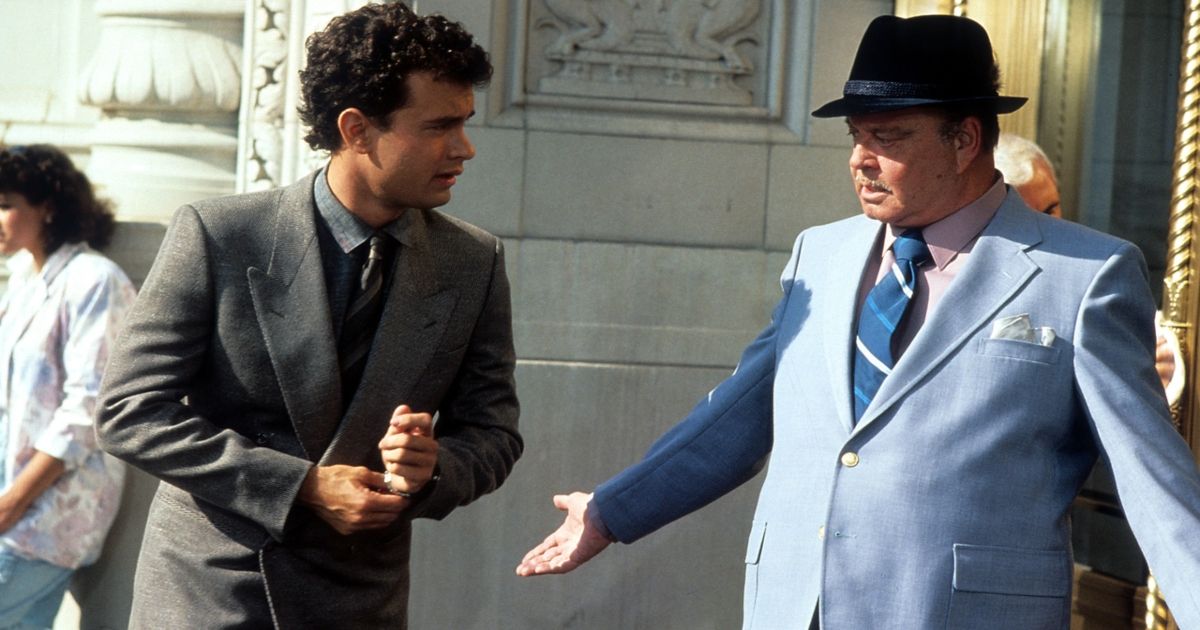 Regarded by many as a pivotal role that helped establish America's sweetheart Tom Hanks as more than just a goofball performer, Garry Marshall's 1986 dramedy Nothing in Common features the renowned actor pairing up with the legendary Jackie Gleason, and tells the story of self-serving advertising executive David Basner who finds his carefree ways threatened when his parents end their 36-year marriage. The film was Gleason's last on-screen appearance, who was suffering from cancer during production and passed away less than a year after its release.
Related: Disney + Reveals First Look at Tom Hanks as Geppetto in Live-Action Pinocchio
Marshall was adamant to get the talented actor for the role of David Basner's father, and reportedly refused to go ahead with the project if he was not involved; the director told Gleason if he did not do the dramedy, the last film he would be remembered for would be the box office bomb Smokey and the Bandit Part 3, which sealed the deal. Tom Hanks opened up about the importance of the picture, saying, "It changed my desires about working in movies. Part of it was the nature of the material, what we were trying to say. "
7

Runaway Bride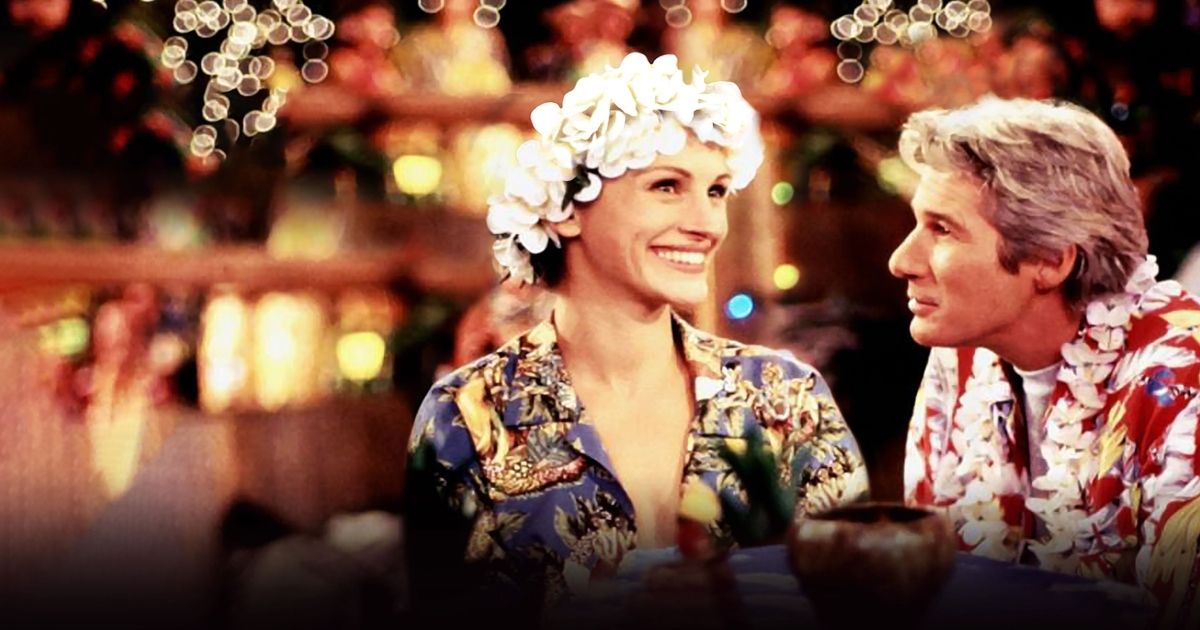 The second Garry Marshall picture to feature the sensational Richard Gere and Julia Roberts, 1999's screwball romantic comedy Runaway Bride follows New York reporter Homer Eisenhower "Ike" Graham, who is assigned to write a story about a woman who has left a slew of fiancés at the altar. He travels to the hometown of Maggie Carpenter to cover her impending fourth trip down the aisle, and ends up falling for the captivating heartbreaker.
Marshall utilized a number of callbacks to the duo's previous collaboration Pretty Woman, including re-framing the store scene where Roberts' character was prevented from buying clothes. Despite receiving a lackluster response from critics, moviegoers could not get enough of the on-screen reunion between Gere and Roberts, with Runaway Bride going on to earn over $ 300 million at the box office; for her performance, Roberts won the People's Choice Award for Favorite Movie Actress.
6

The Flamingo Kid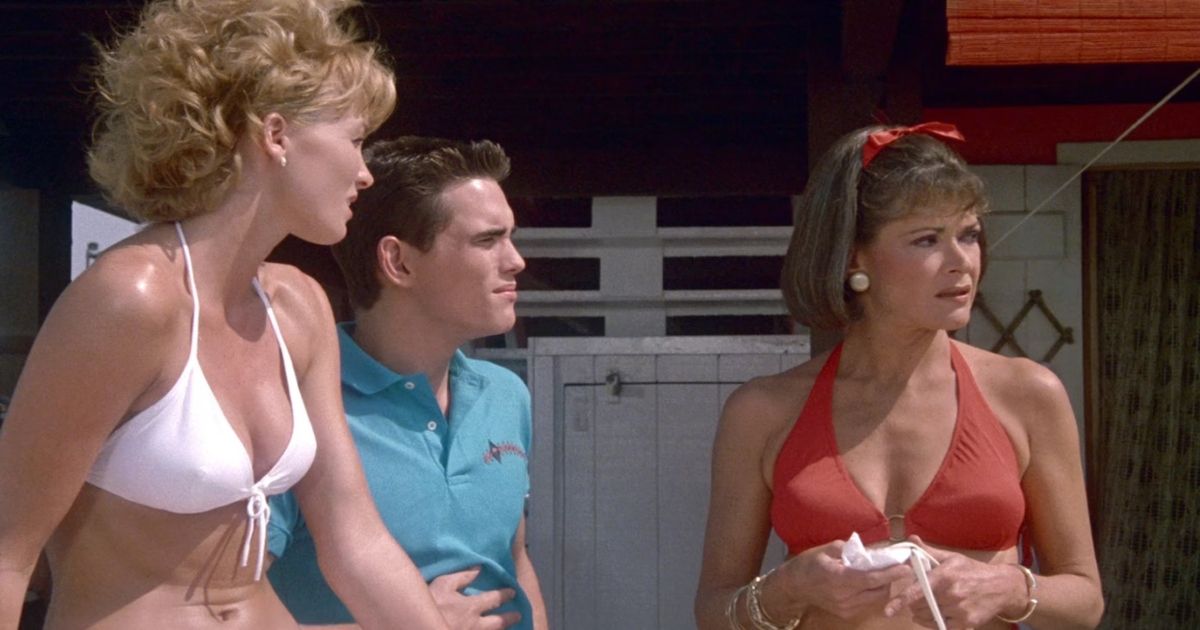 In the 1984 romantic comedy The Flamingo Kid, Matt Dillon stars as recent high-school graduate Jeffrey Willis, a working class teenager who takes a summer job at the posh beach resort Flamingo Club and learns important life lessons while observing its many colorful members. The endearing coming-of-age flick was one of Garry Marshall's earliest projects and took over a decade to come to fruition, with Matthew Broderick initially cast in the lead role before he dropped out, and the part was rewritten for Dillon.
The Flamingo Kid proved to be a success for Marshall, garnering a Golden Globe nomination for supporting actor Richard Crenna and praise from critics; the New York Times wrote, "Even if The Flamingo Kid comes out of sitcom country, the character and the performance effortlessly rise above their origins. " A musical stage based on the romantic comedy is currently in development for a future Broadway production.
5

The Princess Diaries 2: Royal Engagement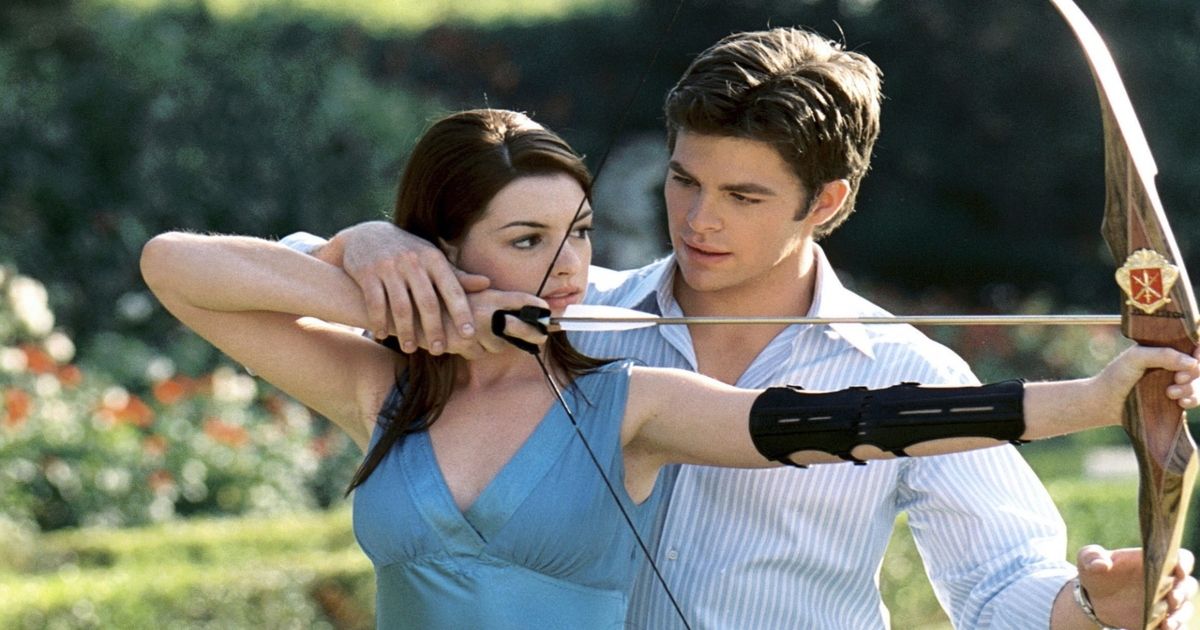 The highly-anticipated follow-up to 2001's beloved coming-of-age comedy The Princess Diaries centers on the charming Princess Mia as she makes the startling discovery that she cannot become Queen of Genovia unless she finds a worthy suitor and is married within 30 days. For The Princess Diaries 2: Royal Engagement, almost all of the previous film's dynamite cast returned, including Anne Hathaway, Julie Andrews, and Héctor Elizondo, with Garry Marshall once again directing.
Hathaway was initially hesitant to return for the sequel out of concern it would not live up to expectations, having revealed, "It took a lot to convince me that it was going to be ok. I credit most of that to Garry Marshall who held my hand through it and said, 'It's ok, this will not end anything. You're not repeating anything. You're giving a fresh performance… It's an extraordinary possibility that you have here to make people happy, and you should really embrace that. " The Princess Diaries 2 was in fact embraced by loyal audiences, becoming a box office hit and marking the film debut of fellow moviestar Chris Pine. Attempts at a third film has been happening for a while now, though it's unsure when or if it will come into fruition.
4

Beaches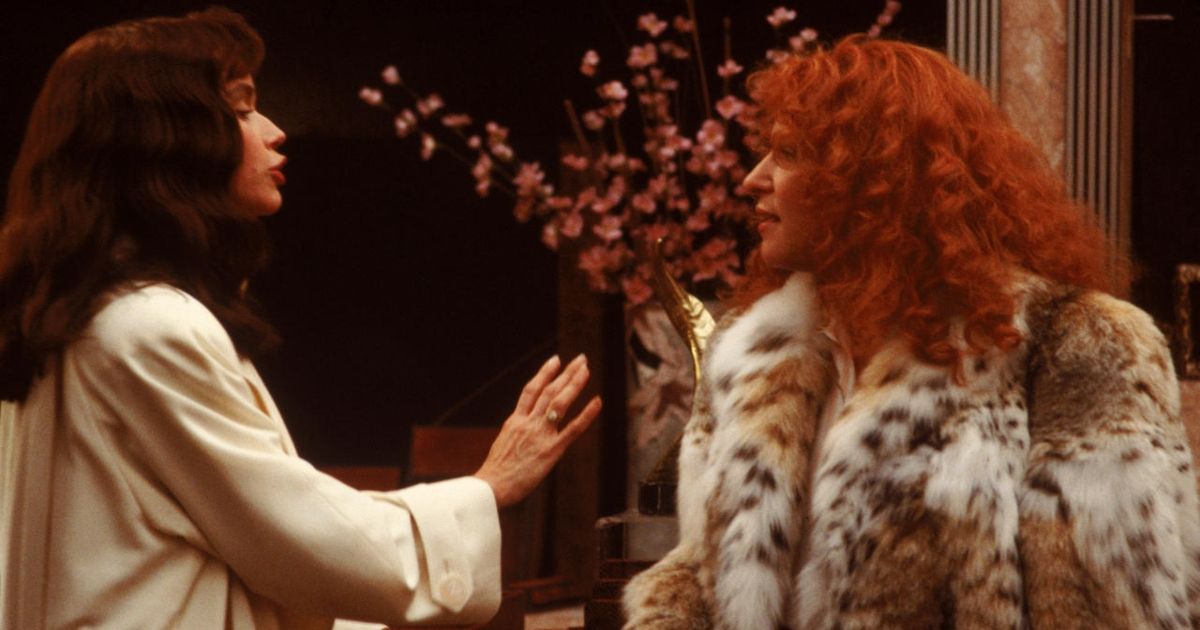 The legendary Bette Midler and Barbara Hershey appear in the 1988 dramedy Beaches, which chronicles the decades-long friendship between the privileged wealthy debutante Hillary Whitney (Hershey) and cynical struggling singer CC Bloom. Despite such contrasting backgrounds and upbringings, the ladies remain faithful and loyal to one another, enduring the ups and downs of life, romance, and their unwavering bond. Marshall masterfully navigated the emotional and tear-jerking drama, which tugs at the heartstrings of audiences and memorably features Midler's touching rendition of "Wind Beneath My Wings" (ultimately winning a Grammy).
When reflecting on the experience of watching the picture in later years, the filmmaker told MovieWeb, "I think it holds up pretty well because more and more women are coming to the forefront in all areas, and back then they said nobody would care about women's friendship. You know, that people will not go see that. But a lot of people went, men and women, and so now women are rising to great positions, and they run most of the studios now. "
3

Overboard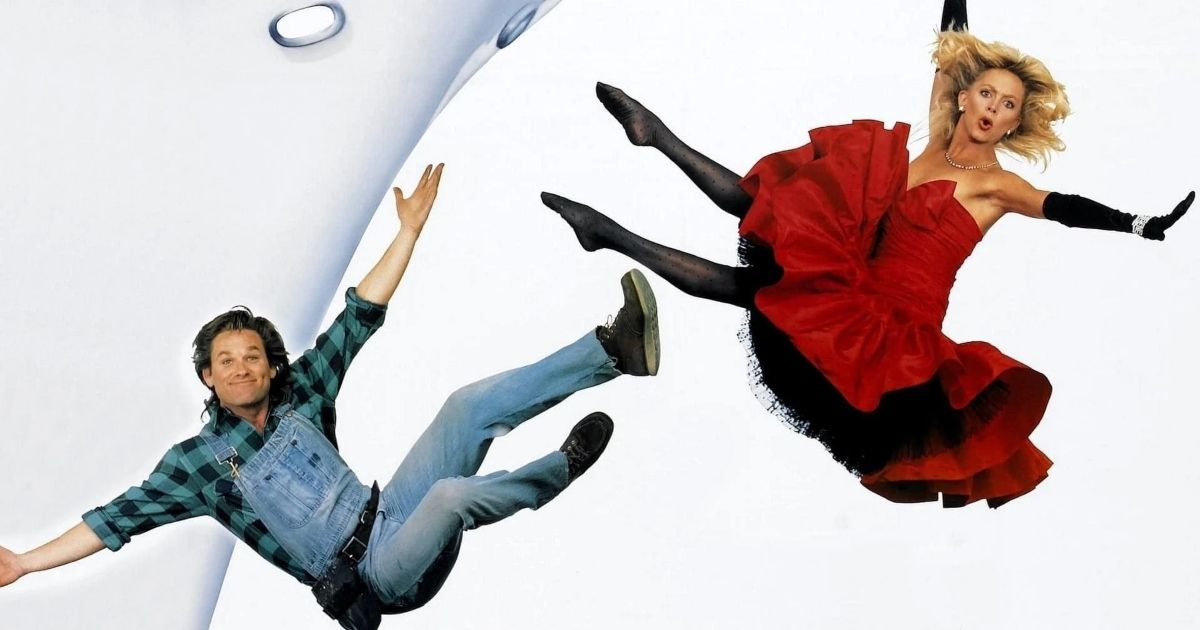 Real-life romantic partners Goldie Hawn and Kurt Russell showed off both their comedic chops and sizzling chemistry in the 1987 rom-com Overboard, which follows a beautiful-yet-callous heiress who gets amnesia after an accident and is hoodwinked by her scorned carpenter into believing they are husband and wife. Director Garry Marshall opened up about how much more freedom he had working on the film than he had with TV, having said, "In Overboard I had the obligation to take a man who commits a felony and make him charming and sympathetic. You can not do that in TV comedy because the networks will not go for it. Also in movies your comedy pallet is broader. Slapstick works better. A lot of writers and directors are afraid of slapstick, but I use a great deal of it in Overboard. "
Related: These Great Movies Featured Real-Life Famous Couples (At Least At The Time)
Upon initial release, the romantic comedy failed to strike a chord with critics and audiences, but it has since become a cult film that has been remade multiple times. In 2018, Anna Faris and Eugenio Derbez appeared in the modern remake.
2

The Princess Diaries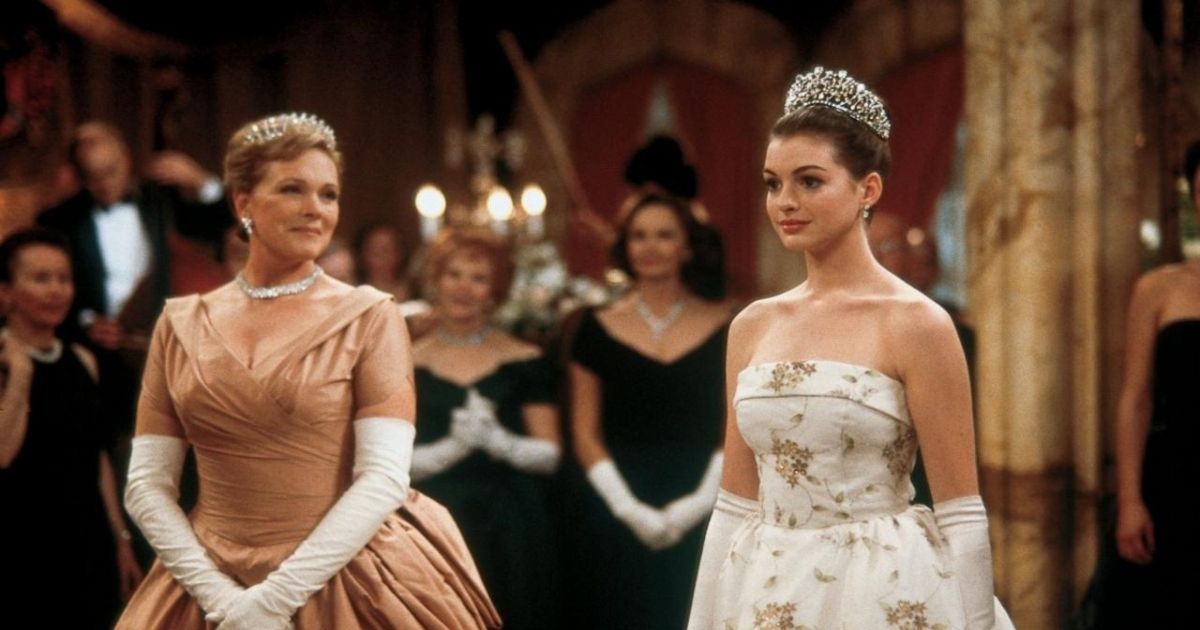 Based on the adored Meg Cabot young adult novel, the 2001 coming-of-age comedy The Princess Diaries tells the captivating tale of a shy American teenager who startlingly discovers she is the heir to the throne of a European kingdom. Under the watchful eye of her estranged grandmother and reigning queen, she must decide if she wants to inherit or renounce her title. Anne Hathaway made her major film debut in the adaptation, appearing as the insecure Mia Thermopolis alongside the brilliant Julie Andrews, who starred as the regal Queen of Genovia Clarisse Renaldi.
Garry Marshall deeply connected with the material when he signed on as director, and was drawn to the idea of "A young girl turning into a woman and realizing that she can have a positive effect on the world." The Princess Diaries went on to become an unexpected commercial success, grossing over $ 165 million while also establishing Hathaway as a bankable rising star and reviving Andrews' film career. Elite Daily described the legacy of the beloved comedy as "a bona fide fave of '90s and 2000s kids alike."
1

Pretty Woman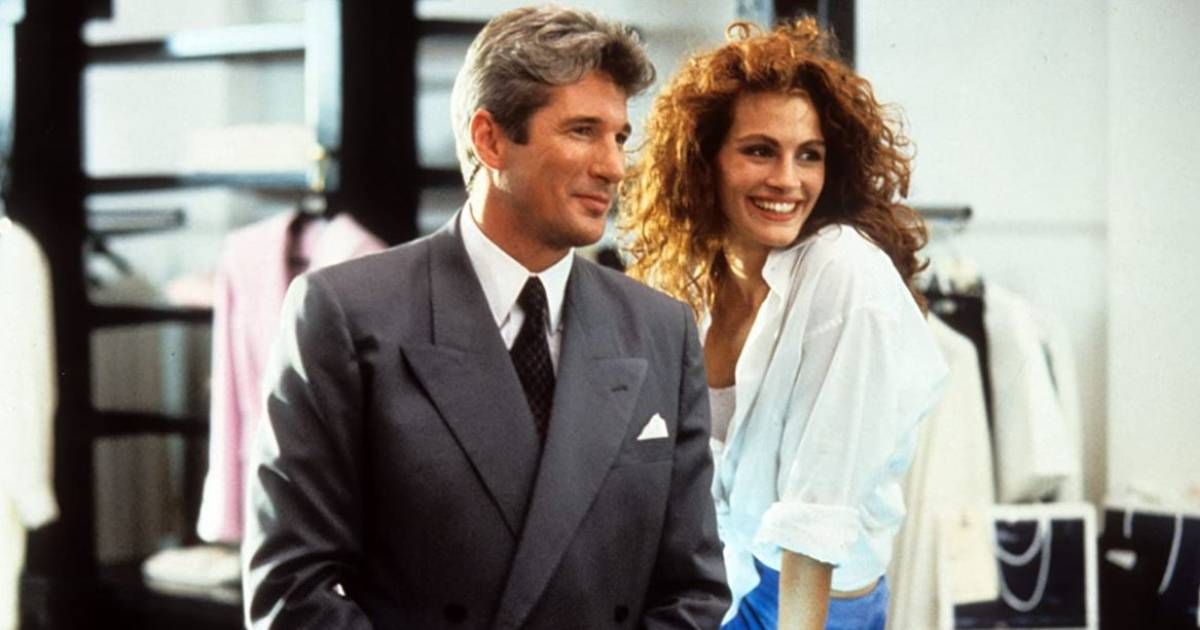 One of the most successful and hallowed romantic comedies of all time, Garry Marshall's 1990 blockbuster hit Pretty Woman centers on the rich corporate raider Edward Lewis, who hires the struggling and free-spirited prostitute Vivian Ward to be his escort for a week to important business and social functions; an unlikely romance blossoms between the two, changing the outlook and trajectory of both their lives.
The cherished picture helped skyrocket the careers of leads Richard Gere and Julia Roberts, with Marshall having gambled with casting the up-and-coming actress at the time; the director once expressed, "She did not have the credits that made her right for my film. But, after meeting her – in those days we screen tested – and she popped off the screen. Not so much in person. She seemed like a nice, smart, pretty girl. Once she got a camera on her, boy did she pop off. " Pretty Woman went on to see the highest number of ticket sales in the US ever for a romantic comedy and catapulted Roberts to fame, which cemented Marshall's status as the king of rom-coms.
The Biggest Rom-Com Actresses of All Time
Read Next
About The Author