An action film with a healthy dose of laughter and a dash of noteworthy stars in its cast gives a movie the perfect recipe to become a quick fan favorite. The Man from Toronto falls into the genres of action, comedy, and thriller and is, therefore, well on its way to becoming a moviegoer must-watch. Veterans of the genre, Kevin Hart and Woody Harrelson, being cast for the lead roles makes the movie even more promising. Both Hart and Harrelson have a proven track record in mastering the genre of action-comedy.
The Man from Toronto was initially announced in January 2020 by Sony Pictures Entertainment. However, Variety reported in April 2022 that Netflix had acquired the rights for the movie. The movie, written by Robbie Fox and Chris Bremner, is directed by Patrick Hughes. Hughes has also directed many other noteworthy films, such as The Expendables 3 and The Hitman's Bodyguard. With the impressive team behind The Man from Toronto, the movie is set to be one of the biggest unlikely-pal-action films of 2022. As of now, details regarding the movie are quite scarce, but here's all we know.
All We Know: Plot
The IMDb description for the plot of The Man from Toronto reads:
The world's deadliest assassin and New York's biggest screw-up are mistaken for each other at an Airbnb rental.
All we are presently able to gather from the description is that the movie centers on a case of mistaken identity, which forces two unlikely characters, a "screw-up" from New York and a deadly assassin, to work together. Chaos rains down on the life of Teddy as he is dragged into a world of action and danger after mistakenly being thought of as the assassin while staying at an Airbnb. With a trailer for the movie not being released, what we know regarding the plot is limited, with more questions than answers. We have no details on who the villain is or what motivates a "screw-up" and a deadly assassin to form a partnership. Hopefully, the release of a trailer in the near future might answer some of our questions and offer more depth to the characters.
All We Know: Cast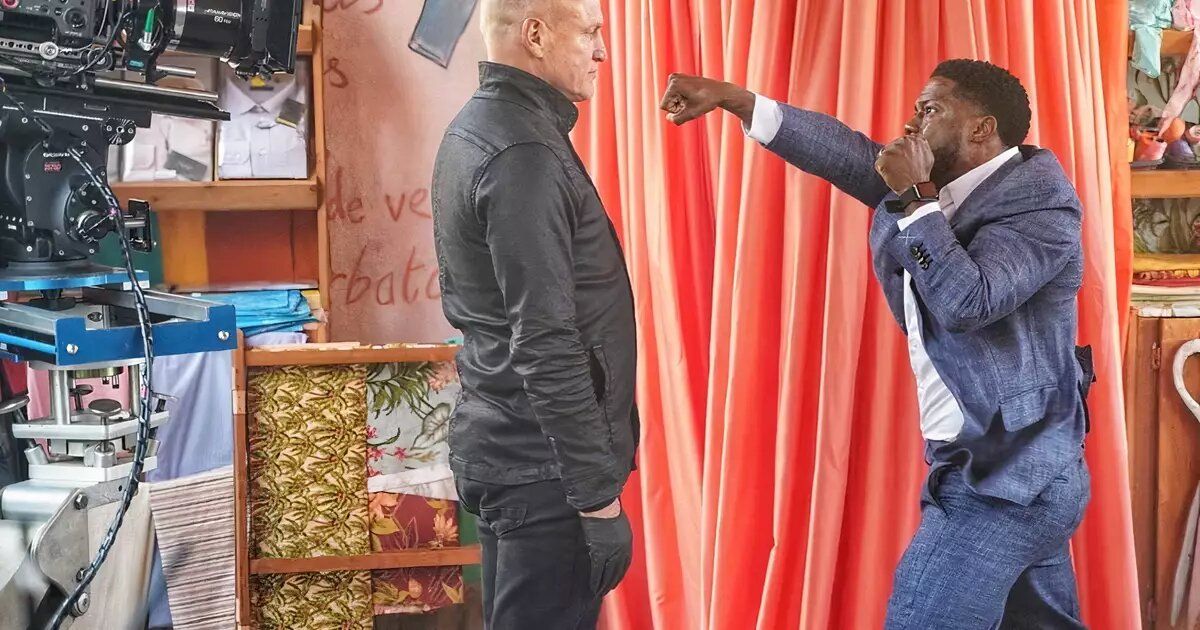 The cast list for the movie is quite impressive. Kevin Hart and Woody Harrelson are the main two stars of the film. Hart will be portraying Teddy, the screw-up, and Harrelson will play the infamous deadly assassin known as the "Man From Toronto." Both Harrelson and Hart seem to be overjoyed at having the opportunity to work together. Taking to Instagram to pen down his sentiments, Hart wrote:
"So thankful for the opportunities that have come my way …. been a fan of this mans work for years …. now he's my Co Star !!!! God is good …. #Blessed #ManFromToronto #ComingSoon "
Harrelson echoed Hart's sentiments at the prospect of working with each other, writing,
"I can not tell you what a joy it is to work with this incredibly funny, gifted, amazing fellow … I have admired him for a long time and it is so cool to get to see him do his thing up close. This is perhaps my most difficult role because I have to keep a straight face and act like I'm not wildly amused when he does things no human could not laugh at.

#manfromtoronto "
The Man from Toronto cast also includes Kaley Cuoco, Ellen Barkin, Rob Archer, Jason MacDonald, Pierson Fode, Alejandro De Hoyos, Tomohisa Yamashita, Melanie Liburd, Lela Loren, and Jasmine Mathews.
Related: Netflix Unveils First Look at The Gray Man, Sets July Premiere Date
De Hoyos is set to play Colonel Marin, while Archer plays Oscar and MacDonald plays Coughlin. Although the names of a few characters in the movie have been released, due to details being kept under tight wraps, we can not determine the roles of these characters. However, the film's strong cast acts as an indicator that the film has a high probability of becoming a movie-lover favorite.
All We Know: Other Details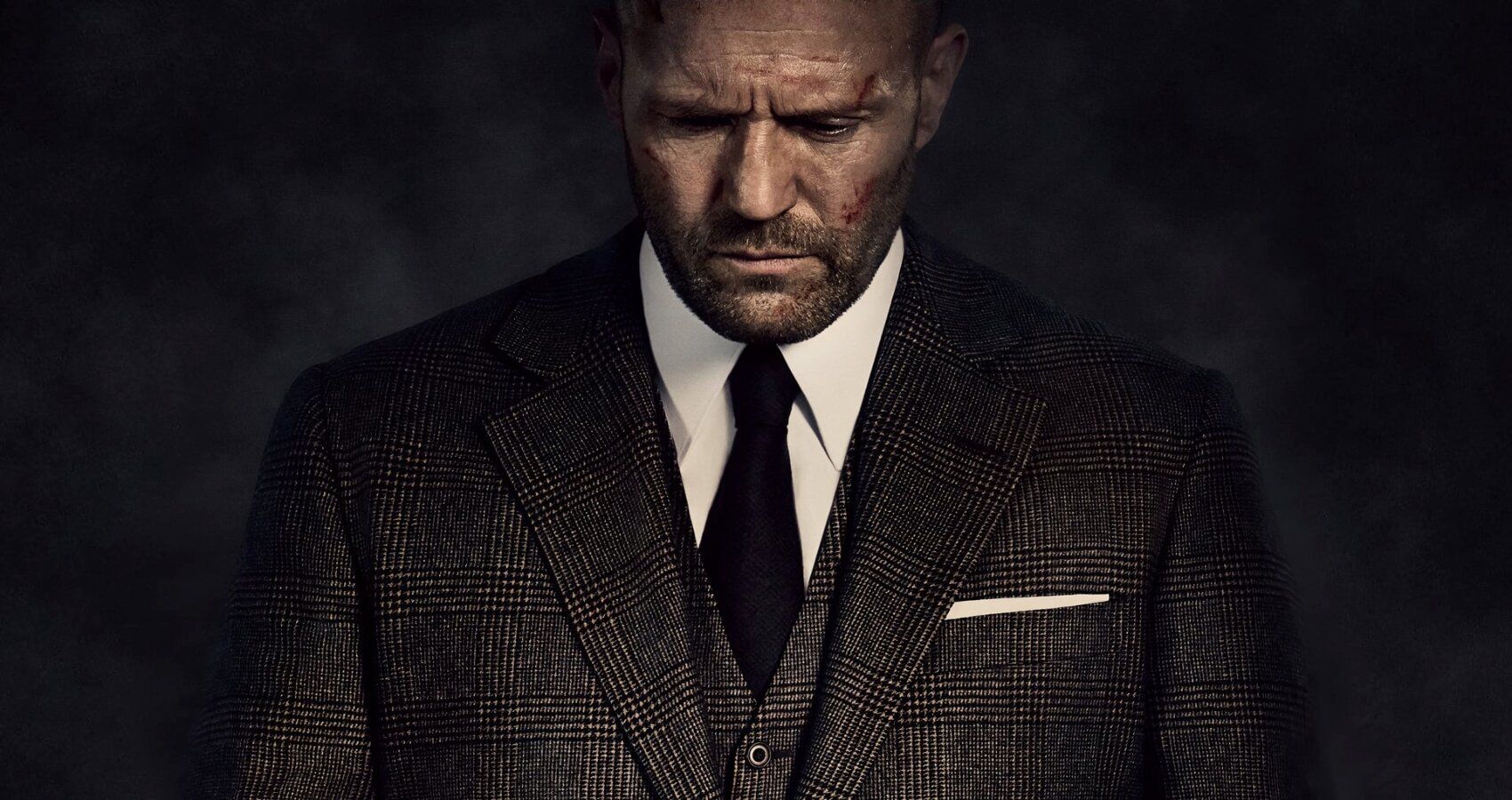 Interestingly, there was a chance that we would have never gotten to know Harrelson as the "Man From Toronto." The role was originally supposed to go to Jason Statham, famous for his roles in action movies. However, Statham stepped away from the project just weeks before production for the film began, reportedly owing to a disagreement with the studio over the film's rating. The studio was aiming for a PG-13 rating for The Man from Toronto, presumably in a bid to make the movie more accessible to audiences and thus maximize its audience reach.
However, Statham is reported to have wanted the movie to be rated R. The "restricted" rating for a film prohibits kids and teenagers without parental accompaniment from viewing the movie. For Sony, an R-rating lobbied for by Statham would have led to a significant box office loss due to limitations placed on viewership. Statham's vehement need for an R-rating may have had to do with his reputation as an action star. A PG-13 rating may not have suited his preferred genre of hardcore action, although he has acted in movies that have had a PG-13 rating, such as Hobbs and Shaw.
Related Link: Jason Statham's Operation Fortune: Ruse de Guerre Removed from Release Schedule
The Man from Torontowhich wrapped up production in December 2020was initially set to release in the fall of 2021. However, owing to the COVID 19 pandemic, as with many other movies, the release of The Man from Toronto was pushed back. The film is now scheduled to premiere on August 12, 2022.
Original Bambi Star Says Modern Disney Movies Lack Walt Disney's Sensitivity
Read Next
About The Author