Actor, writer, producer, musician – is there anything Simon Pegg can not do? He's been the lead in movies like Hot Fuzz and Shaun of the Deadbut can also morph into a secondary character for big tentpole franchises like Star Trek and Mission: Impossible. And that's just scratching the surface. Pegg started writing and acting in movies with his friends Nick Frost and Edgar Wright. He always gave his characters great jokes, but also some pathos and depth. And then, Hollywood came calling. Not many actors can say that they've worked with directors like Steven Spielberg (twice), JJ Abrams, or Christopher McQuarrie throughout the course of their careers.
In his almost 30-year career, Pegg has learned how to make you empathize with his characters who usually are fun to hang out with, but also vulnerable and, sometimes, the butt of the joke. Be it as the lead, the comic relief, or an animated character's voice, you're always happy to see him on your screen as he has become synonymous with a good time at the movies. As Variety explains, his next blockbuster film finally has a title: Mission: Impossible – Dead Reckoning Part Onewhere he'll be as amazed as the rest of us when Tom Cruise performs impossible stunts. Sometimes, Pegg helps save the world, while, other times, he's just a guy trying to win a girl back, but always with humor and sincerity. And that's why we love him. Especially in his best movies.
Related: Mission: Impossible – Dead Reckoning Part One: Everything We Know So Far
8

The World's End

A man-child in his 40s makes his old friends come back together to their hometown to recreate one of the best moments of his life: a pub crawl. That night, a robot alien invasion starts, and they might be the last hope of humanity to defeat them.

The last movie of the Cornetto Trilogy, The World's End, co-written by Pegg and Wright, is their version of an invasion movie. As in the other films of the trilogy, they subvert many of the genre conventions. The World's End also lets Pegg exercise a different acting muscle as he's a lot more existential and pathetic than usual, showing depths of despair and sadness that help ground the movie into something more than a funny alien invasion.
7

Paul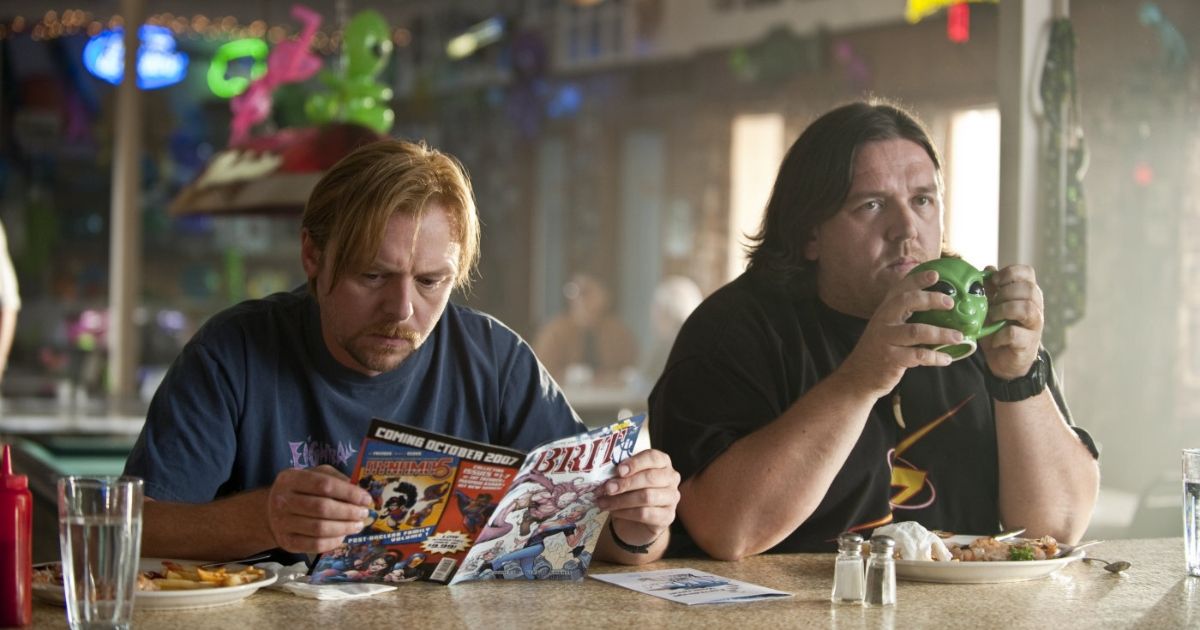 Two British sci-fi fans are traveling through America visiting the most famous UFO sightings when they find something much better: an actual alien, who can talk and joke, and wants their help to escape from the government – and is named Paul.
Paulas a road trip movie with an alien, is a concept that sells itself. Add Pegg and Frost to that formula (they also wrote it together), and you get a movie that shows all their love for alien films, while creating a hilarious comedy where, for once, the character with the green skin and big black eyes is not the bad guy.
6

Man Up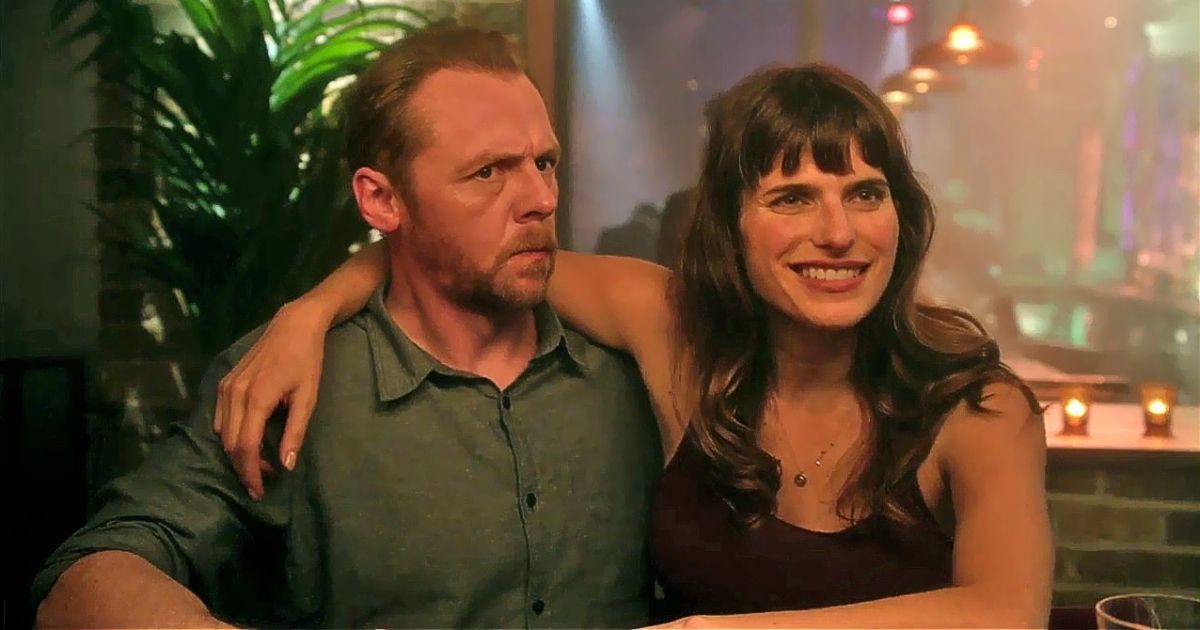 Nancy is a woman looking for a connection. That's how she ends up taking the place of a stranger she met on a train and going on her blind date. And then, she meets the man of her life.
When you think of Simon Pegg, a rom-com male protagonist is not the first thing that comes to mind. But in Man Up, he's the perfect one. Charming, fun, confident, and someone who has off-the-charts chemistry with his partner in crime, the always game Lake Bell.
5

Star Trek Beyond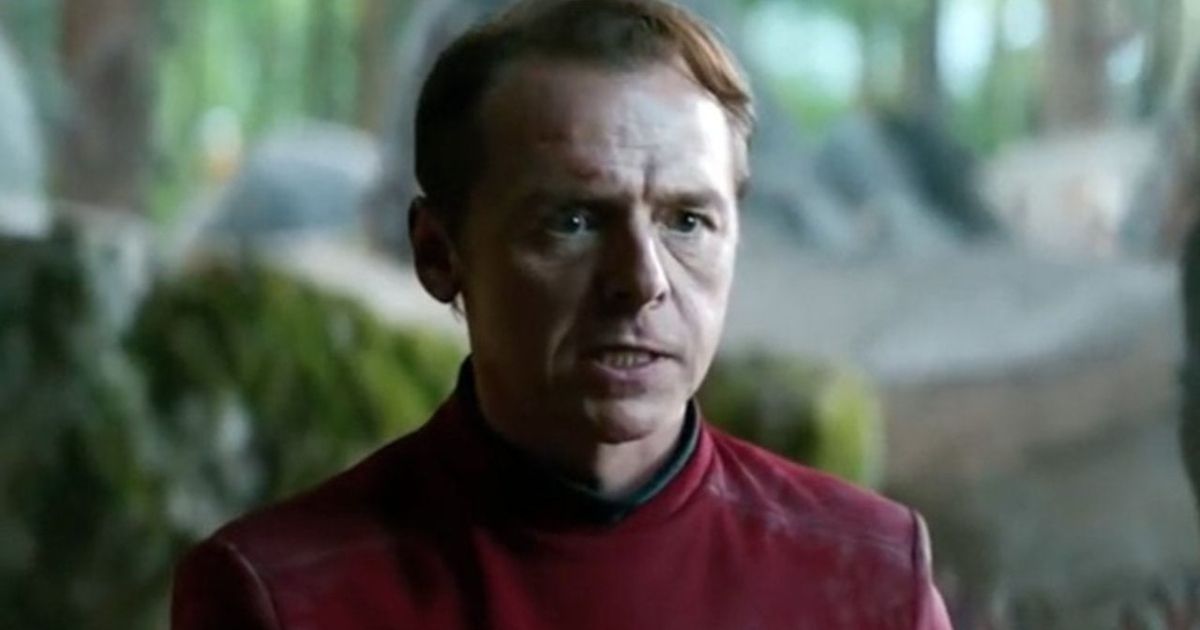 After many tv shows and movies, Star Trek came back in the 2000s as a new film franchise. The third installment in the saga that has Chris Pine and Zachary Quinto as Kirk and Spock, respectively, is very different from the ones that came before. In Star Trek Beyond, the starship Enterprise gets destroyed, the team gets scattered, and they have to fight a different kind of evil. It's also the first film in the saga written by Pegg himself. Given double duty, he keeps Scotty as emphatic and fun as ever, while giving the whole franchise a different flavor.
4

Run Fatboy Run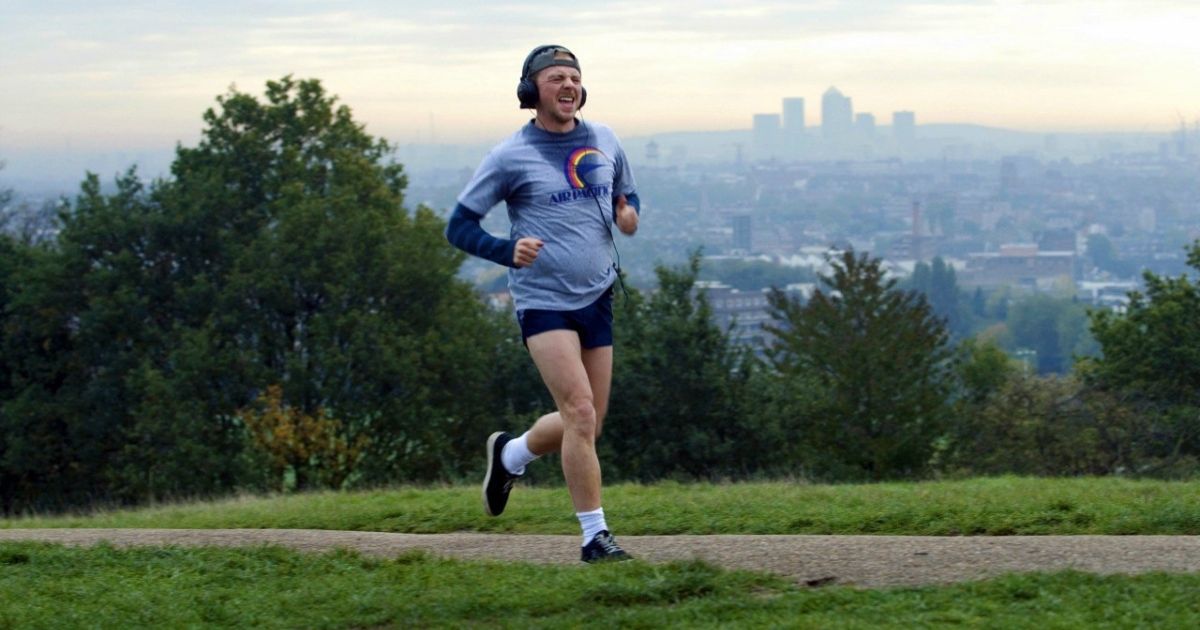 Five years have passed since Dennis left his pregnant fiancée. Since then, he's been trying to win her back. To show her he has changed and can end something, he starts training for a marathon. If he can do it, he'll prove something to her, and also to himself.
By 2007 everyone knew who Pegg was. Run Fatboy Run has become one of his most underrated movies. With lovable characters and a good sense of humor, this comedy is the ultimate feel-good movie. It also shows Pegg's commitment as an everyday man who wants to get better for love. This film also proved that Friends star David Schwimmer had the skills to be a great comedy director.
Related: The Best Comedy Movies Directors, Ranked
3

Mission: Impossible Franchise
These movies create impossible stunts for impossible missions. Besides Ving Rhames' character, Pegg has been the longest companion Tom Cruise has had in the franchise. Pegg started as the guy behind the laptop in Mission: Impossible III before graduating to on-the-field action. He's still a bit squeamish sometimes, but he has become one of Ethan Hunt's greatest allies and friends. During all five Mission: Impossible movies (and counting), his character has been doing more and more action, and you can see the body transformation Pegg has endured. In Mission Impossible – Fallout, he still is the guy that has to explain all the tech, but now he can also land a punch or two.
2

Hot Fuzz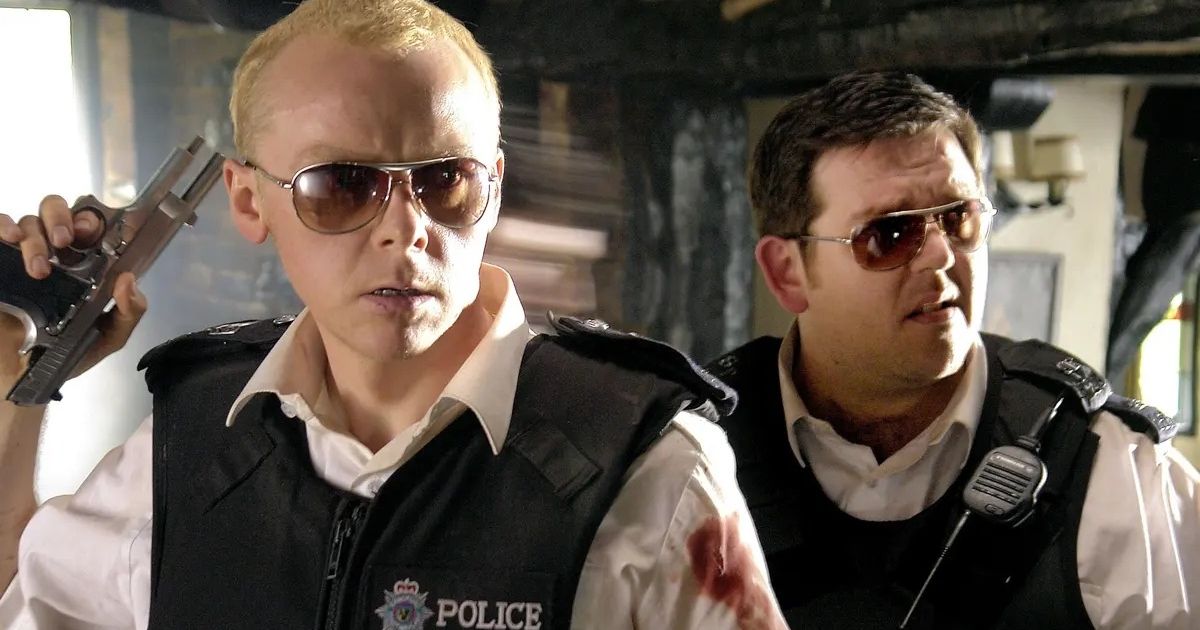 A competent cop is transferred to the most boring and safest place in all of England. There, "accidents" start happening, accidents being deaths by killings. He and his new friend and partner (Frost) will try to solve them. Hot Fuzz is an action film made by action film super fans. The second film in the Cornetto trilogy shows us Pegg as an action hero, and he nails it. Comedy plus over-the-top action plus Simon Pegg and Nick Frost plus Edgar Wright directing equals Hot Fuzz gold.
1

Shaun of the Dead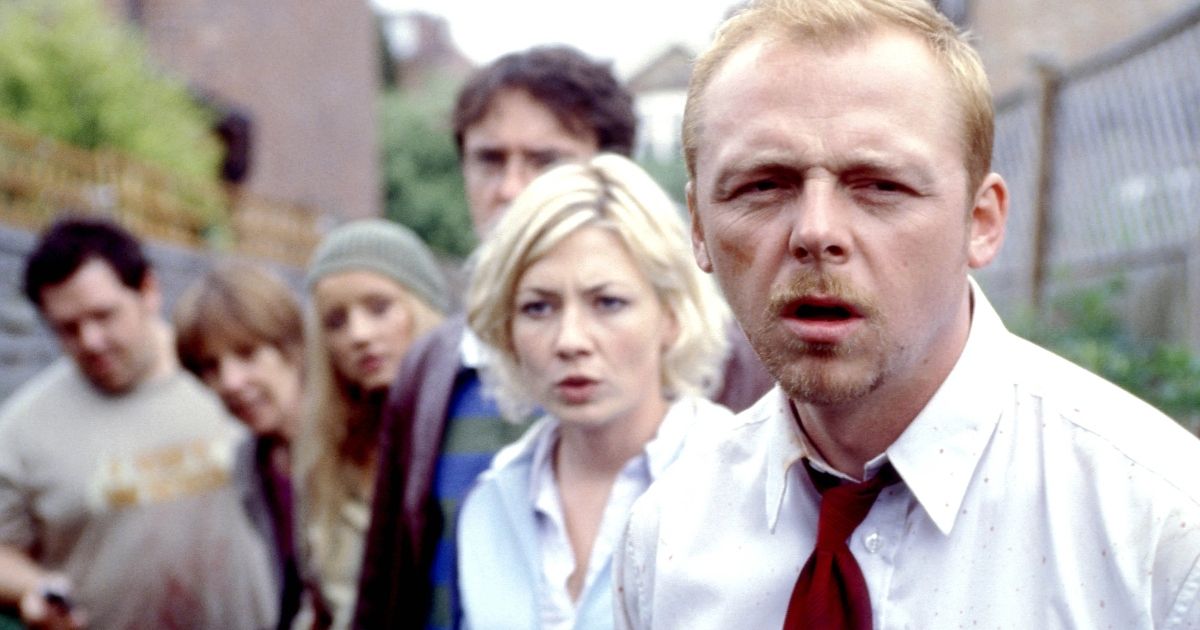 Is there anything more romantic than trying to save your ex-girlfriend during a zombie outbreak? That's what Shaun does in the first romantic comedy with zombies (or zom-com). Shaun of the Dead was the one that introduced Pegg to the world and Hollywood (doing the same for Wright and Frost). Playing with the conventions of different genres is something the Cornetto trilogy always did very well, but this first entry is still the best of them. Pegg also co-wrote Shaun of the Dead, showing, for the first time, that he knew how to create great characters, jokes, dialogue, and more while being the center of a movie.
Sam Raimi Says WandaVision Fans Will Be Satisfied with Doctor Strange 2
Read Next
About The Author