The 1990s were a magical time in cinema that was jam-packed full of uplifting and unforgettable coming-of-age movies that remain beloved staples. In the decade, a slew of incredibly gifted filmmakers emerged and established themselves as exciting storytellers who refreshingly depicted the aches and pains of growing up. Richard Linklater helped launch Matthew McConaughey to stardom when he cast him as the laid back and cool stoner Wooderson in the cult classic Dazed and Confused, while Amy Heckerling introduced the world to the fashion-forward, Beverly Hills queen bee Cher Horowitz in the 1995 iconic teen comedy Clueless. Countless memorable and cherished young characters graced the silver screen during this period, becoming instant fan favorites.
From an unruly bunch of baseball-loving kids in The Sandlot to a hilarious group of teenagers looking to get laid before graduation in the raunchy comedy American Pie, the '90s was home to some extraordinary flicks about adolescence and self-discovery. These are some of the best coming-of-age movies of the '90s.
9

Now and Then

Widely regarded as a beloved '90s cult classic for its refreshing depiction of girlhood and the enduring power of female friendshipthe 1995 dramedy Now and Then centers on four very different childhood pals who are reunited in their 30s to reminisce on a momentous summer they experienced as young girls in 1970. With a star-studded cast of both established and then up-and-coming actresses like Demi Moore, Melanie Griffith , Christina Ricci, and Thora Birch, the endearing picture was praised for its dynamite performances and refreshing representation of adolescence.

When discussing the cultural impact of Now and Thenthe New York Times declared the coming-of-age film was ahead of its time, writing that it, "showed tween girls as fully realized characters who were not written off or secondary. Tackling death and grief, along with budding sexuality gave their stories weight when narratives about female adolescence were often surface level. "
8

Boyz n the Hood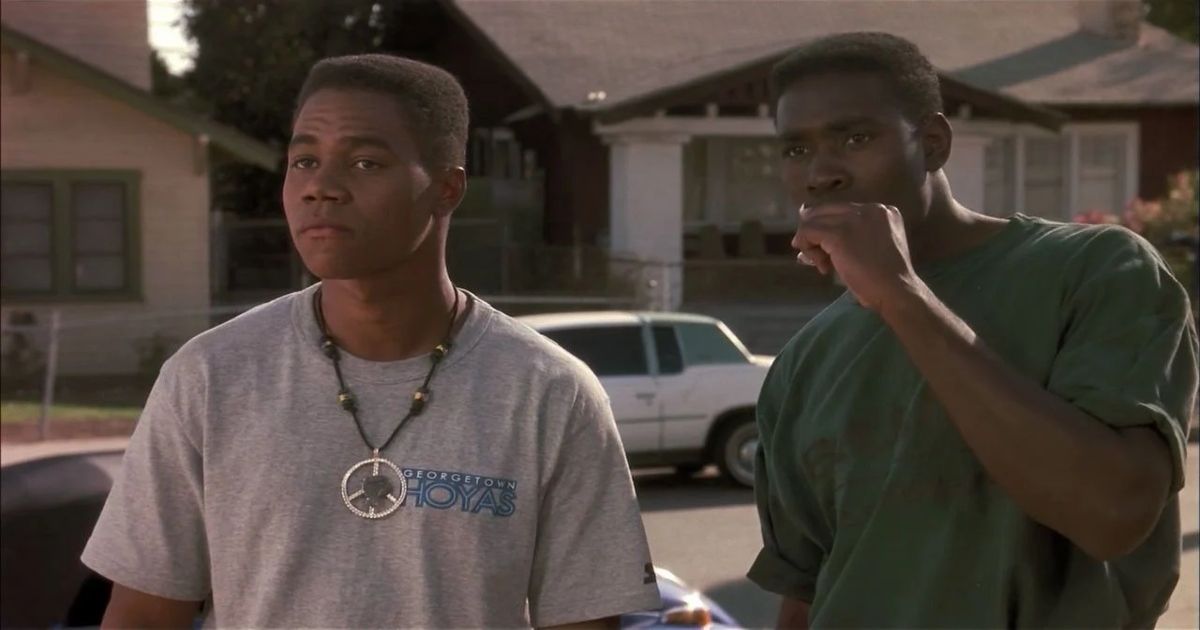 Cuba Gooding Jr. and Ice Cube headline the 1991 coming-of-age hood drama Boyz n the Hood, chronicling the lives of three young adolescents as they grow up in rough South Central Los Angeles while facing the neighborhood's rising gang culture. John Singleton wrote and directed the thought-provoking picture, basing the premise on his own personal upbringing and people he interacted with; the Oscar-nominated filmmaker was only 23-years-old when he made the stirring drama, and former-rapper-turned-actor Ice Cube did phenomenally.
When looking back at the enduring legacy of Boyz n the Hood, Singleton told BET, "I knew this movie would have an emotional impact and be popular because it had never been seen before. That's all I knew. I knew it was an important movie because it was new, but I had no idea it would have lasted as long as it has. The movie is much more than a film, it's a reflection of life and a lot of people's lives. "
7

Dazed and Confused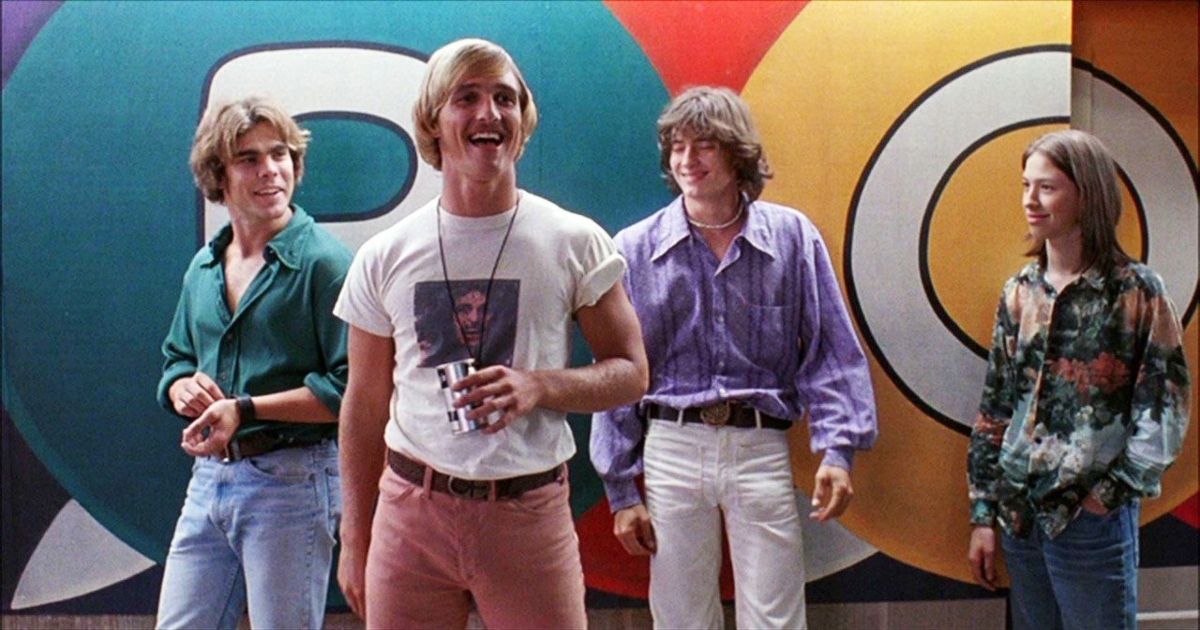 Featuring a colorful cast of young actors who would go on to become prominent movie stars, Richard Linklater's 1993 comedy classic Dazed and Confused focuses on a group of Austin, Texas teenagers on the last day of school in 1976, depicting the hilarious misadventures of the motley misfits. With appearances by renowned actors like Milla Jovovich, Ben Affleck, Parker Posey, Renee Zelwegger, and a great Matthew McConaughey, the comedy follows the upperclassmen as they haze the incoming freshmen class, resulting in an uproarious ride for audiences.
McConaughey stole the show as the laid-back, twenty-something Wooderson who hangs out with the local high school kids, famously uttering his now iconic catchphrase, "Alright, alright, alright." When reminiscing about the beloved character and his first film, the actor revealed, "I started to get a little nervous. Remember, it's my first scene ever, and I started asking myself, 'Who's my man? Who is Wooderson? ' And I go, 'Okay, I'm about my car, I'm about getting high, I'm about rock'n'roll, and I'm about chick.' "
6

10 Things I Hate About You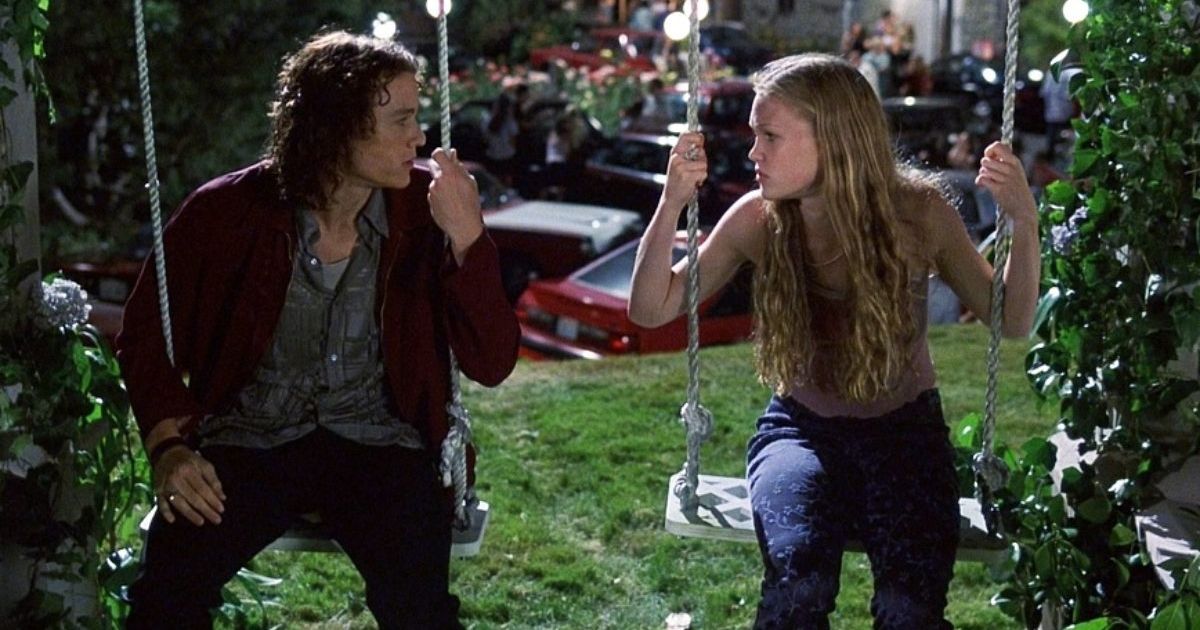 A modernization of the Shakespeare comedy The Taming of the Shrew, the 1999 romantic comedy 10 Things I Hate About You takes place at a Seattle high school and follows the very different Stratford sisters: the elder sibling being the shrewish and anti-social Katarina "Kat" and the younger the superficial social butterfly Bianca. Unable to date until her sister does, Bianca and her smitten suitor Cameron devise a scheme to make Kat fall for the resident bad boy Patrick Verona, naturally resulting in romance, chaos, and tears.
Julia Stiles and Heath Ledger memorably lead the refreshing adaptation as Kat and Patrick, sweeping audiences off their feet with their unconventional love story and sizzling chemistry. 10 Things I Hate About You was both a critical and commercial success, with Little White Lies saying that it "can and should be viewed as the ultimate teen movie, bursting through the hellish decade to say a little more about the empowering potential of those defining years."
5

American Pie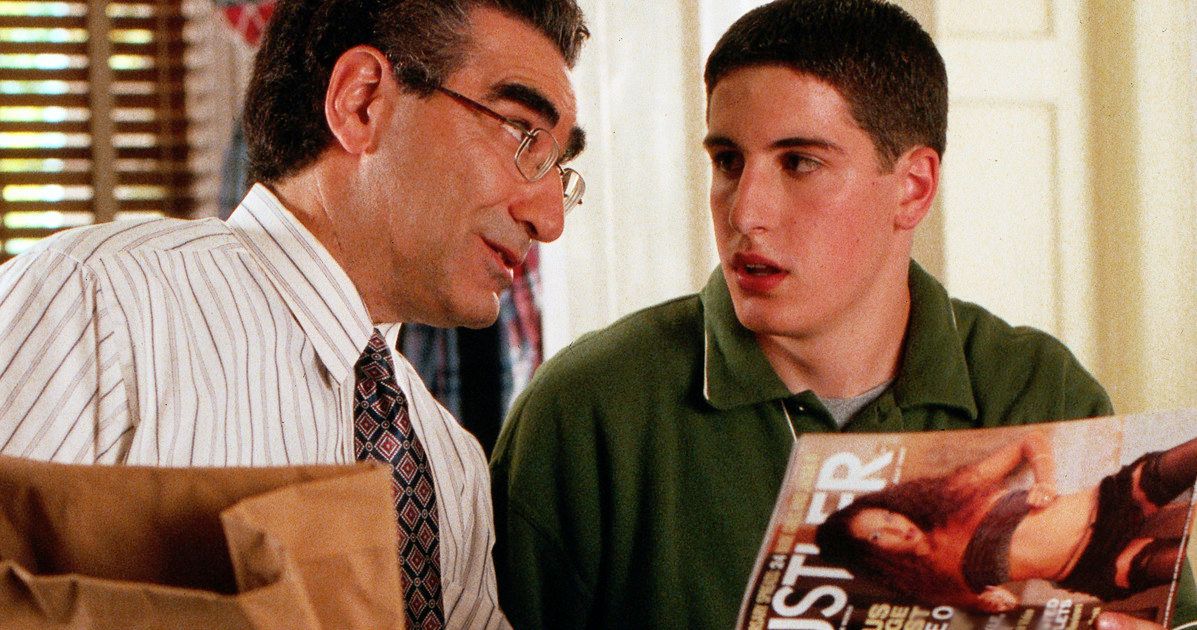 The outrageously funny 1999 coming-of-age sex comedy American Pie tells the hilarious tale of four close friends who make a secret pact to lose their virginity by their high school graduation, leading to some priceless hijinks like the infamous "apple pie" fiasco. Starring incredibly amusing performers like Jason Biggs, Seann William Scott, Eugene Levy, and Jennifer Coolidge, the raunchy farce is over-the-top comedy gold that pokes fun at the highly anticipated rite of passage to adulthood.
Though undeniably full of bawdy humor and antics, American Pie also focuses on the enduring friendship of the group of pals while highlighting the touching bond between a father wanting to give sage advice to his embarrassed son. The film's success led to three follow-up sequels and five direct-to-DVD spin-offs, with a fourth installment currently in discussion, though others agree with Scott that in today's climate, the original could not be made today.
4

What's Eating Gilbert Grape?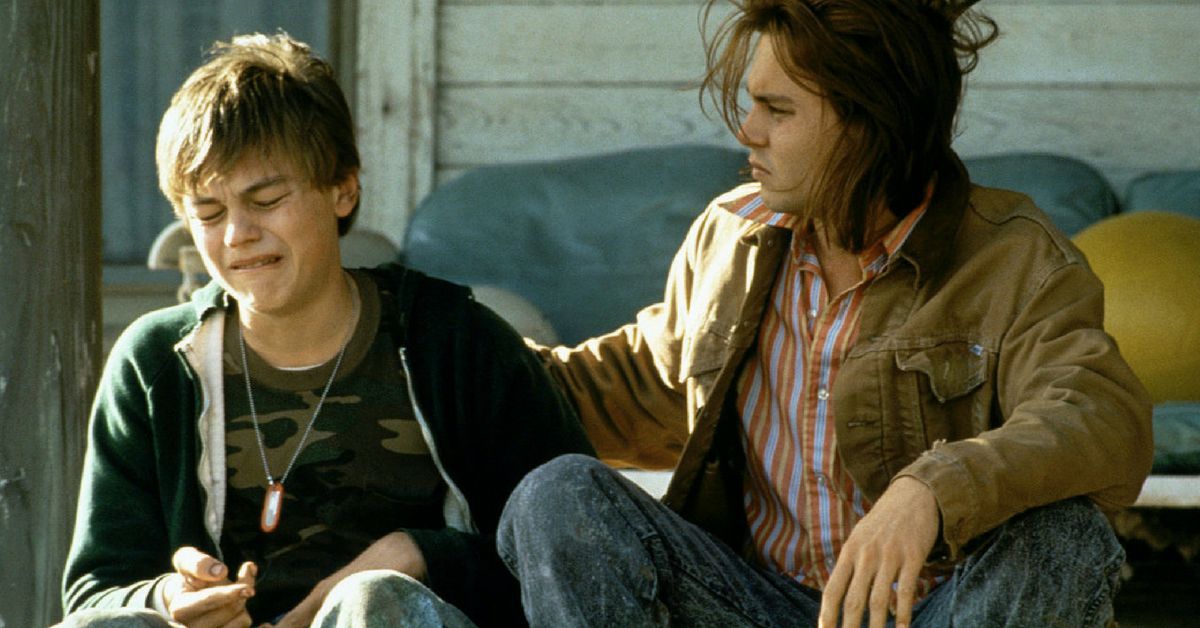 Hollywood heavy hitters Johnny Depp and Leonardo DiCaprio delivered powerful performances in the 1993 coming-of-age drama What's Eating Gilbert Grape?, centering on the eponymous character as he struggles to provide care for his mentally-disabled younger brother Arnie and morbidly obese housebound mother in a small Midwestern town.
Related: Johnny Depp Would've Been Paid $ 22.5 Million for Pirates 6, Manager Says
In the poignant drama, DiCaprio went on to earn an Academy Award nomination for his portrayal of Arnie, with the New York Times commending the actor: "the film's real show stopping turn come from Mr. DiCaprio, who makes Arnie's many tics so startling and vivid that at first he is difficult to watch… The performance has a sharp, desperate intensity from beginning to end. " The on-screen relationship between the two performers is touching and incredibly genuine, and the movie helped cement both Depp and DiCaprio's status as brilliant dramatic actors.
3

My Girl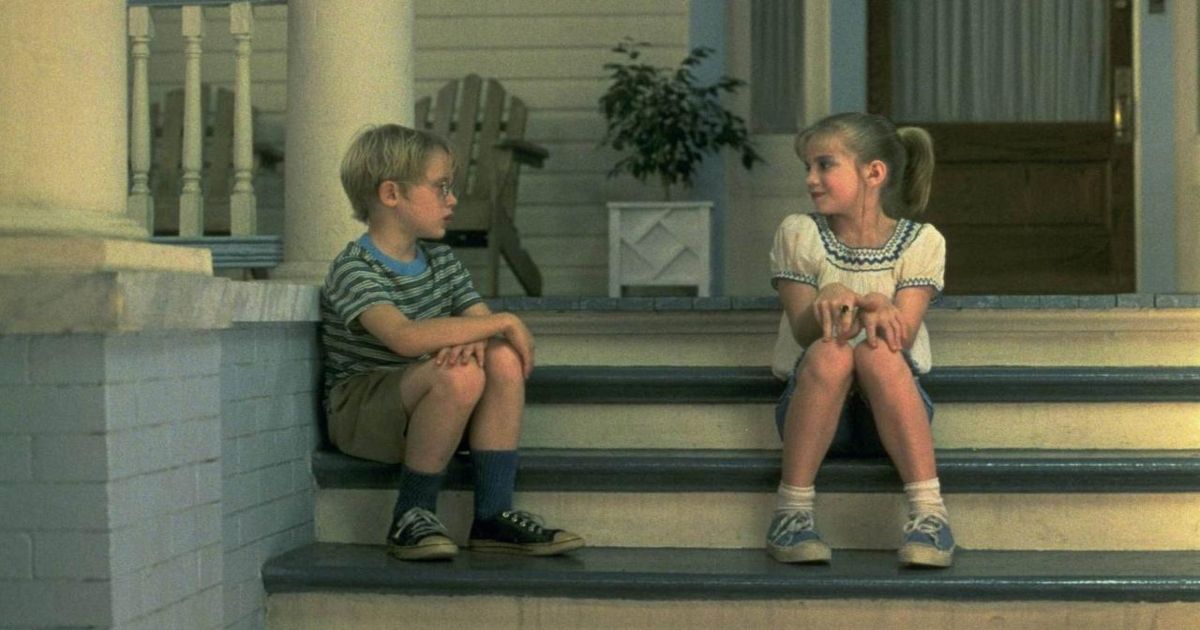 Adored former child star Macaulay Culkin appeared alongside the lovely Anna Chlumsky in the tear-jerking 1991 dramedy My Girl, which tells the heart-warming story of an 11-year-old girl on the cusp of being a teenager who makes an unsuspecting friend that shapes her young life during the summer of 1972. With the additional talent of Dan Aykroyd and Jamie Lee Curtis, the famed drama depicts the endearing relationship between the hypochondriac tomboy Vada Sultenfuss and her kind-hearted partner-in-crime Thomas J. Sennett; the two share an adorably endearing first kiss that is one of the sweetest in cinema history. My Girl has gone on to become a cherished '90s classic, with Roger Ebert praising the picture, writing, "The beauty in this film is its directness. There are some obligatory scenes. But there are also some very original and touching ones. This is a movie that has its heart in the right place. "
2

Clueless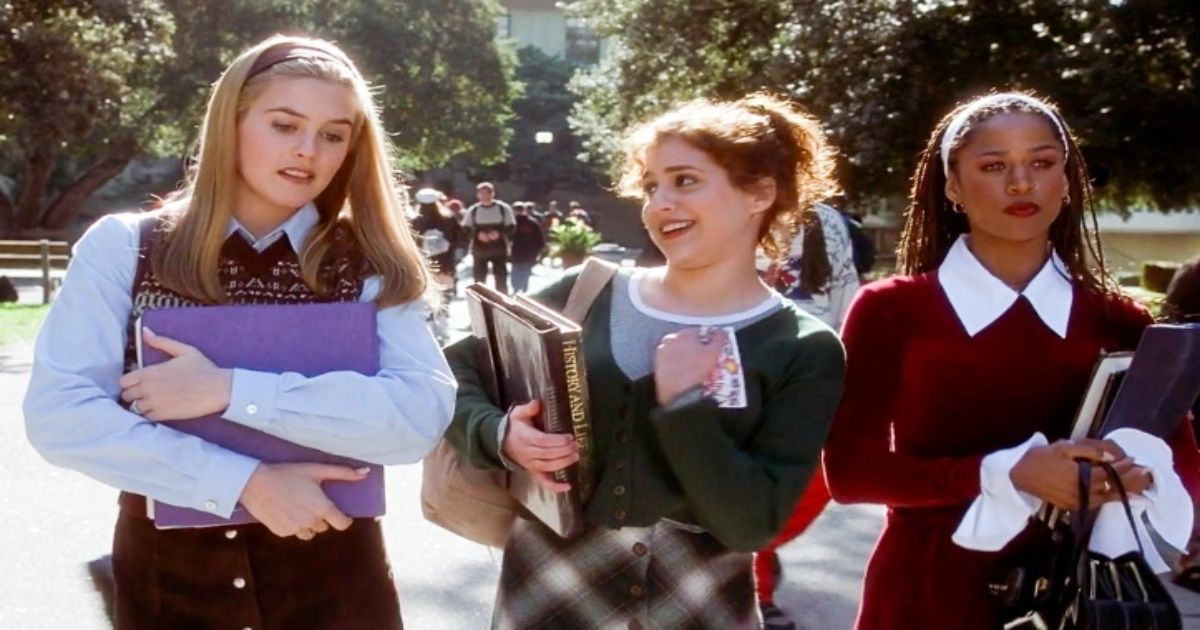 As if you could find a more quintessential '90s staple more loved than the women-led comedy and coming-of-age classic Clueless, which stars Alicia Silverstone as the spoiled and beautiful Beverly Hills queen bee Cher Horowitz, who decides to play matchmaker for two hapless teachers while also taking a new student under her wing. A loosely based adaptation of Jane Austen's Emma, the 1995 movie was directed by Amy Heckerling, who became inspired to create Clueless after having read the Austen classic and connecting with its heroine.
Related: These Movies Had the Most Specifically '90s Outfits
Heckerling revealed, I started to think, 'What's the larger context for that kind of a' nothing can go wrong " always look through rose colored glasses' kind of girl? So I tried to take all the things that were in this sort of pretty 1800s world and see what that would be like if it was in Beverly Hills. " The fashionable and fun picture is considered one of the greatest teen films of all time and has developed a passionate cult following.
1

The Sandlot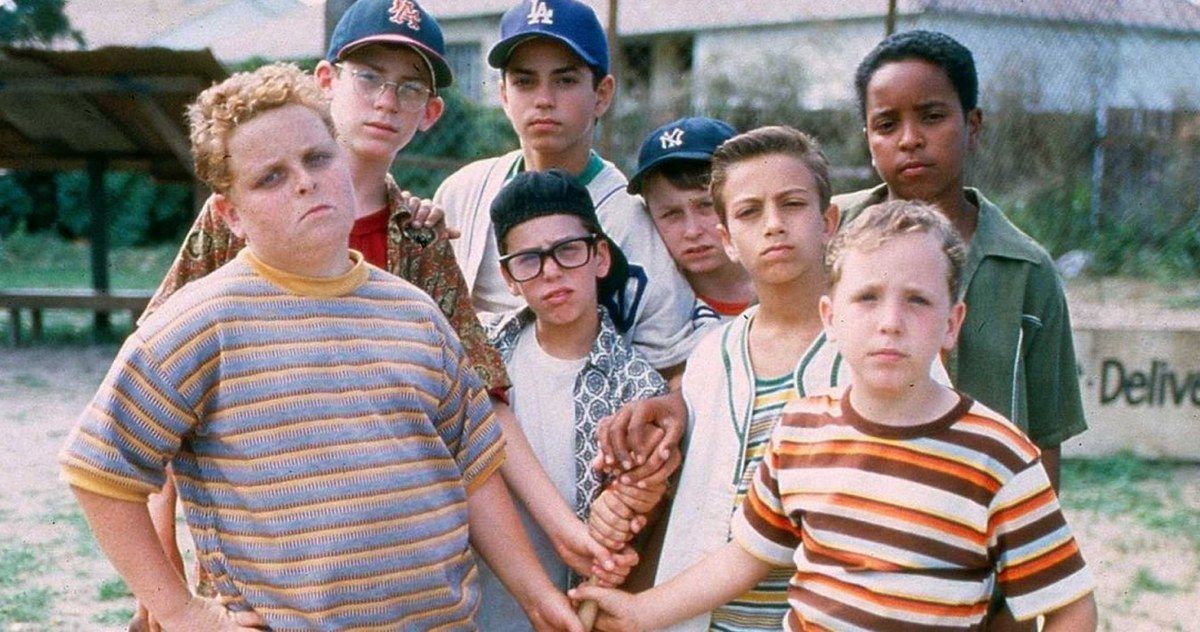 Hands down one of the most quotable, feel-good flicks of the 1990s is the 1993 coming-of-age sports comedy The Sandlot, which takes place during the summer of 1962 and centers on new kid Scottie Smalls, who is embraced by a group of baseball-loving kids in his neighborhood and goes on some seriously funny and endearing adventures with his new pals. With memorable and fun characters like the hormone-plagued Michael "Squints" Palledorous, the wisecracking Hamilton "Ham" Porter and of course the terrifying ball-eating dog known as The Beast, The Sandlot is an uplifting and endearing look at childhood friendship and the special bond between teammates and pals.
The sports comedy is truly a feel-good flick, with The Hollywood Reporter calling it "A scruffy underdog yarn that will appeal nor only to kids but also to their thirty-or fortysomething parents." The film has gone on to amass a cult following and spawned two direct-to-video sequels, while a television series featuring the original cast is currently in development at Disney +.
Best 90s Comedy Movies, Ranked
Read Next
About The Author