There have been various brand-new updates circulating about a mysterious HBO series worthy of a lot of speculation and consideration. Abel Tesfaye, otherwise known world round for his euphoric dance and R&B music as The Weekndannounced that his show The Idol had been picked up by HBO for a one-season run last summer. The show is set in the music industry and focuses on an "enigmatic" cult leader and his entrancement of a young, rising star, reportedly played by actress Lily-Rose Depp.
It was co-created alongside the cultural phenomenon Euphoria's Sam Levinson and producer Reza Fahim. Since then, not much has been said about the production progress or what we should expect from the finished product. The fact that the show had even begun filming somewhat flew under the television news radar. Now, some recent headlines are changing all of that.
Last week, it was announced that the series would be undergoing significant reshoots or almost a complete redo, by the sound of it. The extent of which is mostly unknown. What should we expect from the series based on this news? From what we know, there is much reason to expect a gritty, dizzying, dramatically engaging, and perhaps even gory series from the first-time showrunner Tesfaye. What impact will these reshoots have on the finished project, and how much has the singer's original vision changed since beginning production?
The Weeknd's Brainchild
There aren't any direct indications of what style or tone this project will scream. But based on the previous work of the creators and artists attached, we can put together a pretty clear picture of what to expect. We know that Sam Levinsonthe mind behind Euphoria, will have a big creative say in the series, which tells us much of what we need to know.
Meanwhile, in addition to his music, Tesfaye has put together some captivating and disturbing – in the best way possible – visuals in his music videos in the last few years. Starting with the epic and visceral "After Hours" series, Tesfaye worked with the distinctive and wondrously talented director Anton Tammi. He specializes in intimate and psychologically revealing gore, right down to the textures and smallest details captured by the lens, to create complex and provocative narrative music videos to accompany the album's hits. The "After Hours Short" and the "Blinding Lights "music videos are the crowning achievements of this project. It is overall heartbreakingly sharp and stunning to behold. The video with two bandaged girls and Tesfaye's disembodied head deserves an honorable mention as well. However, that project is definitely not for the faint or even moderately sturdy of heart.
Related: Every Song Lana Del Rey Every Wrote for a Movie, Ranked
Tesfaye eventually went on to do similar work with his most recent album, Dawn FM, which featured the vocal talents of Jim Carrey. It is an ode to early-morning, funky radio programming, and The Weeknd's face was aged several decades. For Tesfaye to take on a whole narrative series, one that is his brainchild and taken up by HBO nonetheless, is exciting on multiple fronts. As a truly versatile and multitalented artist with a clear vision and intriguing, original style, The Idol sets the stage for an important debut of potentially the next groundbreaking phase in Tesfaye's career.
An Overhaul Isn't Always a Bad Thing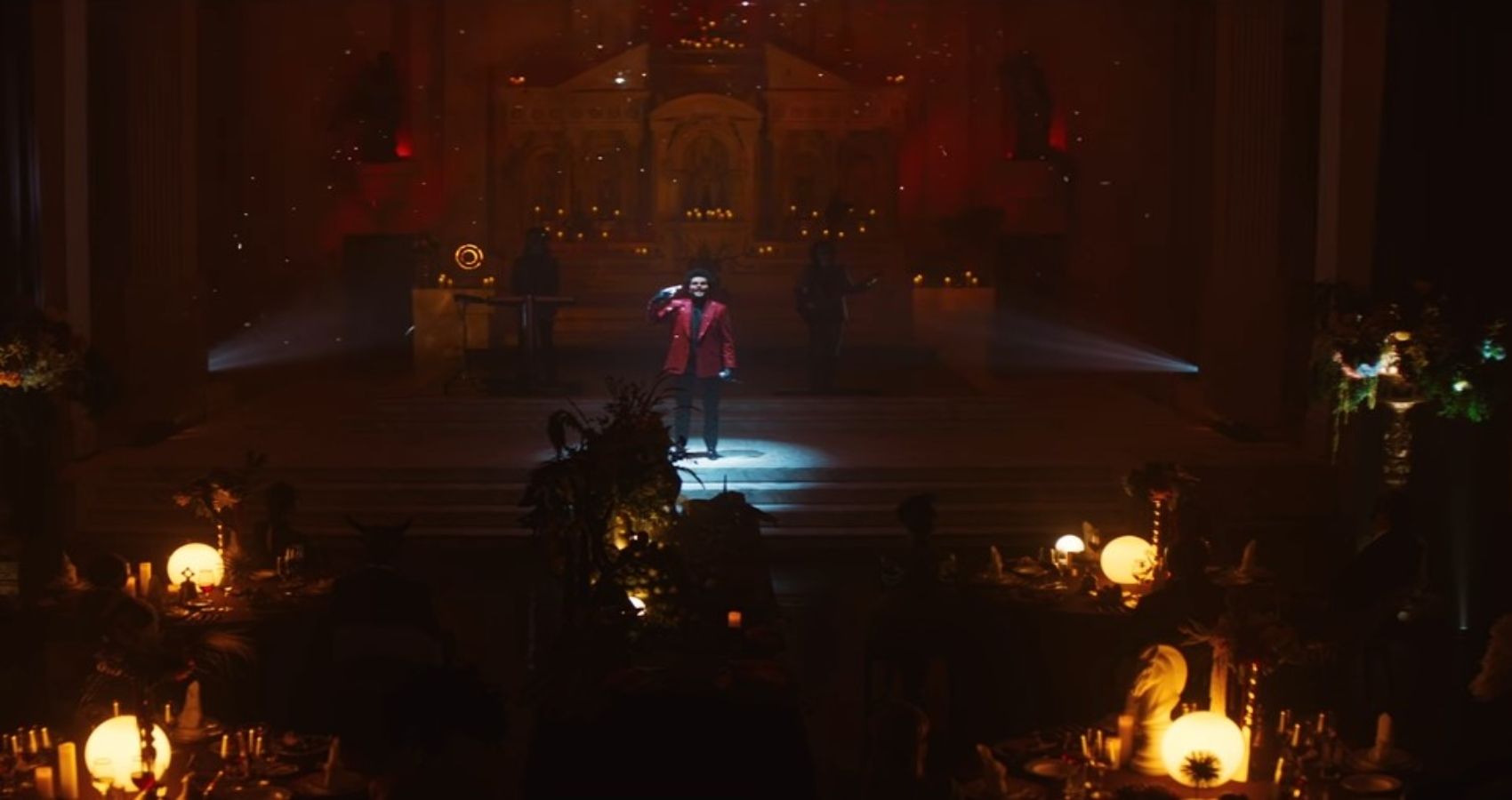 The entire Idol series was recently shot and sent to the cutting room, then sent right back to the studio floor to be completely redone. What happened resulting in this decision is unknown, but it's promising that Tesfaye and the producers are serious enough about this project to do whatever they have to do to get it right. The Weeknd was reported to have spent millions in his own money on the theatrics, visual allure, and gusto of his incredible 2020 halftime show. It was so good and diverse that it was memed relentlessly and widely hailed as one of the best halftime shows ever to grace the screen. We can expect that The Idol will be no less important to Tesfaye as it runs the production gauntlet a second time.
The updates are slim, but we know that the co-creator and executive producer of Tesfaye's show will be stepping in as director for the six-episode series now that its original director, AMC's The Killings' Amy Seimetz, will be stepping away from her role. This is the only specific announcement regarding the supposedly extensive personnel changes we can expect from these reshoots. It's been reported that the show is being reworked to "focus less on the female perspective" and more on Tesfaye's as his cult leader / self-help guru character. This could either be good or bad, depending on what has been produced so far and what's about to be reshot.
Related: Eurovision Song Contest 2022: What to Expect from this Year's Competition
It is unclear if major casting changes will take place or if any other key producers, directors, or showrunners will be shifted. So far, the only thing we know for sure is that Tesfaye and his co-creators are taking this series very seriously to order such a significant overhaul without abandoning the project altogether. Rather than these drastic changes being a cause for alarm, they should prep us to find ourselves surprised by the series in a good way. As news continues pouring out on this exciting project, we will keep you updated!
Chris Kattan Wants to Reunite with Will Ferrell for A Night at the Roxbury 2
Read Next
About The Author