It's been more than a decade since Avatar hit the big screens and turned out to be the highest-grossing film ever (the movie has maintained this record thanks to the theatrical re-releases). Considering it's been 13 years since James Cameron gave this gift to the world, most of us had completely given up hope for a sequel even to happen. Cameron pretty much steered clear from sequels, barring the exception of Terminator 2: Judgment Day. He wanted no part in the Avatar sequel until he began formulating not one or two but three additional stories to tell in the Avatar universe.
After so many years of speculation, rumors, and most importantly, anticipation, we got the first look at James Cameron's upcoming Avatar sequel, Avatar: The Way of Water. Though the trailer is only 90 seconds long, it is clear right away that the movie is going to be a visual feast just like the first one. And even in these short 90 seconds, it somehow managed to offer a large glimpse into what's changed and what we can expect to see on the planet Pandora since we were last there.
So, let's break down this trailer.
Stephen Lang's Return
In the first installment, we saw the character of Colonel Quaritch being killed off. However, from the trailer, it looks like he has been brought back in the same way that put Jake Sully permanently into his avatar. As far as Stephen Lang's casting goes, it was announced way back in 2010, and by the looks of it, his character seems to be the antagonist not just for Avatar: The Way of Water but also for the additional stories that will come in the future.
That said, Quaritch is not the only one returning from the dead. We also see Corporal Wainfleet, played by Matt Gerald, who died in the first film, return in this one. It is also said that Sigourney Weaver will be returning to this film. However, she will not be reprising her role as Dr. Grace.
The Way of Water, Indeed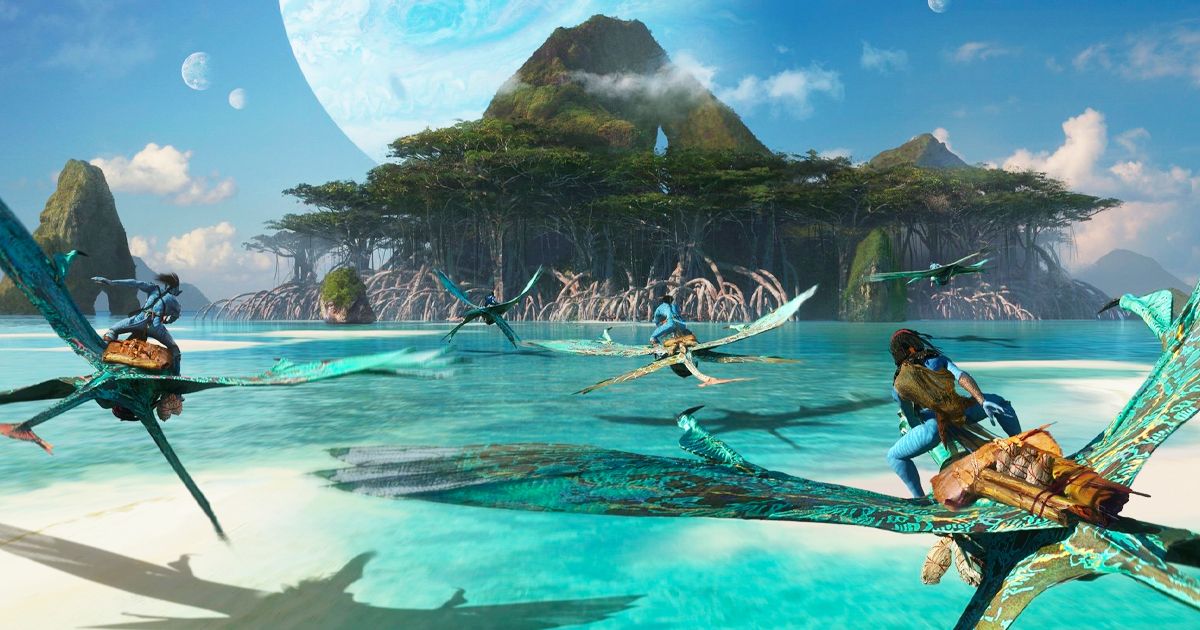 If there is one thing we all know about James Cameron, he loves water. We've seen him drown his cast in The Abyssmake two popular undersea documentaries, and of course, who can forget the timeless classic Titanic! Based on this sequel's title alone, there are no points for guessing that a lot of this movie will take place in and around the water. Many cast members had to learn how to freedive as part of the filming process.
Related: What the Avatar: The Way of Water Trailer Has Fans Saying
Additionally, we see many shots in the trailer featuring several unknown characters swimming in the ocean and interacting with aquatic lives. While there's not much that the trailer gives away about the plot, one thing we can say for certain is that there is a major battle taking place at some point in the film on the ocean, with several characters emerging from the water while riding animals.
With all of this, it is clear that the film will have beautiful underwater visual effects.
Not All Humans Have Left Pandora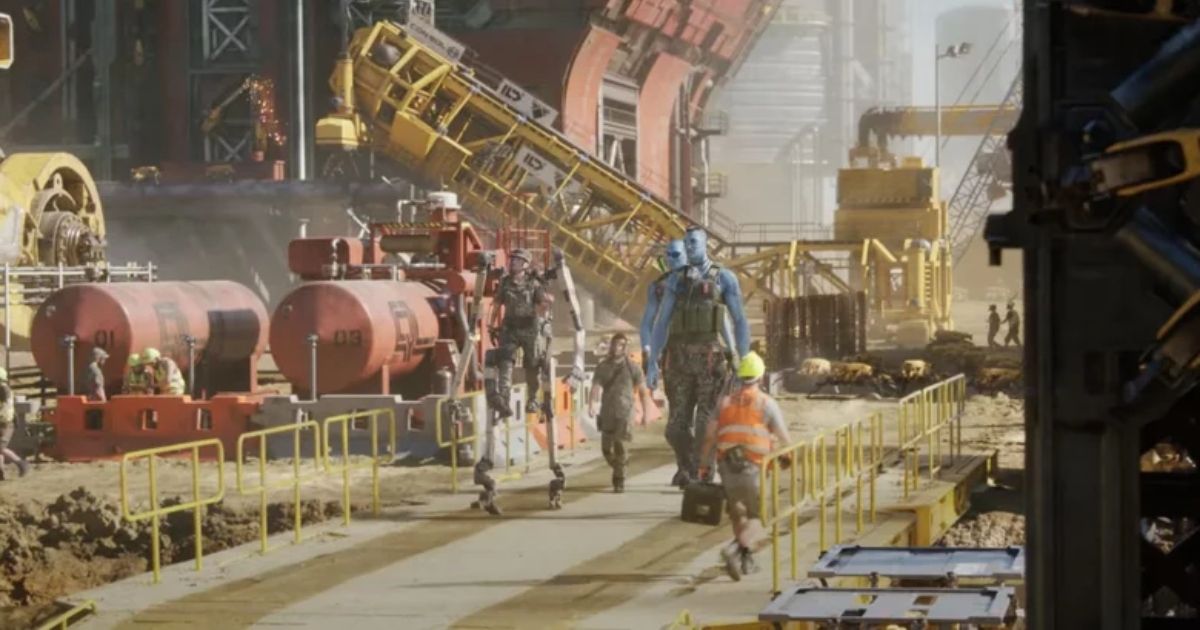 At the end of the first installment of Avatar, we saw nearly all humans being sent back to Earth after they lost the battle, and only a few good ones stayed behind. However, in this new trailer, it looks like there are still many humans left in Pandora. The work is not entirely complete since we see the Resources Development Administration's machinery is still being used in some capacity.
Perhaps, the humans are still mining for unobtainium. Or maybe there is a brand new resource available that humans are greedy for this time. Worse, what if the humans are back in Pandora to seek revenge for what had happened in the previous story?
Miles, Neytiri & Jake's Adopted Son, Is a Human Spider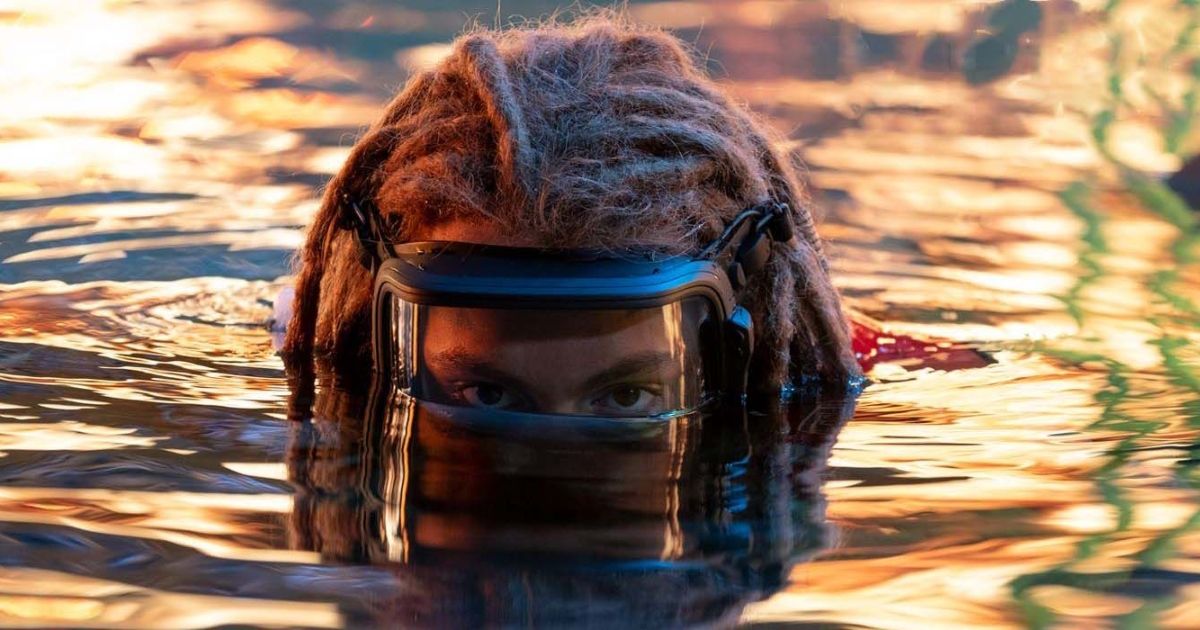 Amongst the new characters we will be seeing in the upcoming sequel, one of them will be Miles Socorro, Neytiri and Jake's adopted human child, who Jack Champion will play. Miles was very young and fragile to be sent back to Earth, so he ended up joining Jake's family. He has been raised along with Neytiri and Jake's Na'vi children, Lo'ak (Britain Dalton), Tuktirey (Trinity Bliss), and Neteyam (Jamie Flatters).
However, Miles is not accepted entirely, even by his adopted mother Neytiri, as she still feels he is one of the humans responsible for destroying her home and killing her father. In the trailer, we see Miles clambering through the trees of Pandora, which is how he earned the nickname "Spider." Even though he's human, he's as agile as any Na'vi.
Related: Avatar: The Way of Water Trailer Racks Up 148 Million Views in 24 Hours
Directed by James Cameron and starring Sam Worthington and Zoe Saldaña, Avatar: The Way of Water is due for release on December 16, 2022.
Multiverse of Madness Writer Responds to Backlash From WandaVision Fans, Says He Gets It
Read Next
About The Author