Selena Gomez is on fire these days. In addition to her beauty line Rare doing spectacularly, the renewal of her hit Hulu show Only Murders in the Building alongside Martin Short and Steve Martin, and being the host on the latest SNL episode, there's more in store for this former Disney's Wizards of Waverly Place star as her show, Selena + Chefhas been renewed for a fourth season.
Warner Media announced the renewal for the upcoming season in a press conference during the run of the third season on November 10, 2021. In a Deadline report, Gomez said:
"I'm looking forward to another season of being in the kitchen with some of the world's best chefs. Hopefully, my skills have improved. More importantly, we've been able to raise money for incredible charitable organizations."
Though we know that there's a fourth season coming out at some point, the network has not revealed any further information, which leaves us fans eager to learn more. When will the fourth season be released? Will the showrunners continue with the same format? Which new guests can we expect to see in the new season?
Let's find out everything we know so far about Selena + Chef season 4.
Selena + Chef Season 4: Beachy Vibes
As far as the show's format goes, we are pretty certain that there will not be many changes, especially considering the format for the previous three seasons has done so well. In fact, in the press release by Warner Media, it sounds like the fourth season will be a lot like the third. Though, there is a slight twist this time.
As Deadline reported, the fourth season:
"Will be set at a beach house where Selena will continue to learn the joys of cooking with all-star chefs. Like in its first three seasons, each chef will highlight a different charity each episode. To date, the series has raised $ 400,000 for 26 nonprofit organizations. "
HBO Max's Executive Vice President for Non-Fiction and Live-Action Family, Jennifer O'Connell, dished out what fans can hope to see in the fourth season. "The beach vibes will absolutely take it to the next level, and we can not wait to see what recipes Selena and the chefs cook up next," as reported in the same Deadline article.
Selena + Chef Season 4: Who We Expect to See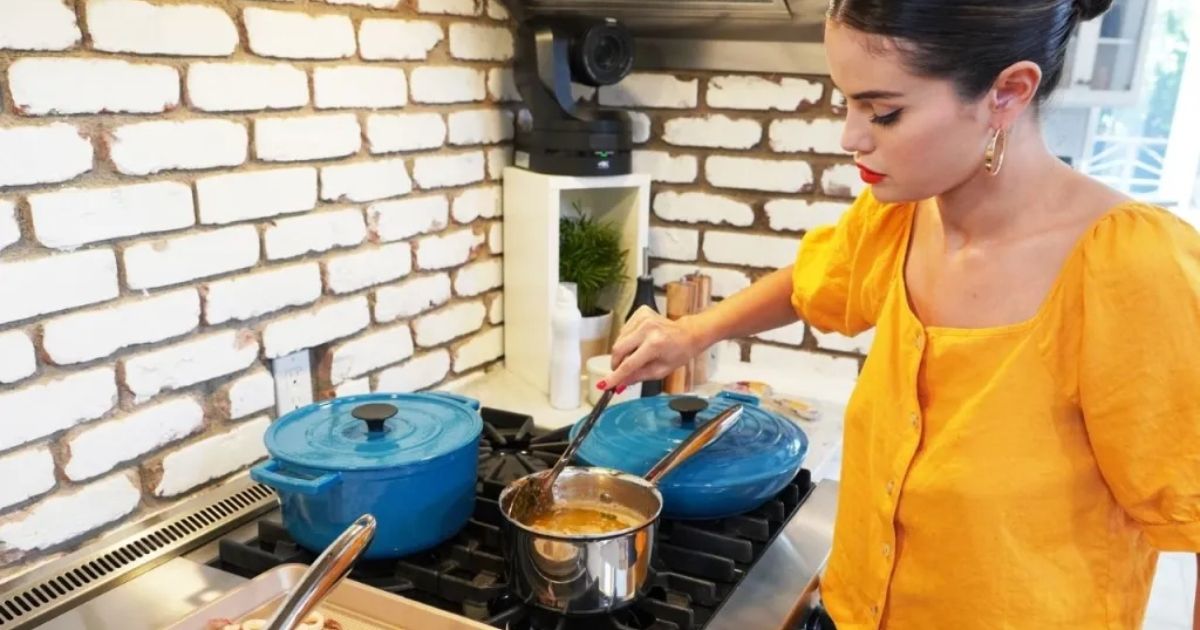 Of course, Gomez herself is the one person we are sure to see in the fourth season of Selena + Chef. Since the show will follow the same format as the previous seasons, we expect to see some fantastic guests coming in the fourth season to help Selena cook some exciting dishes.
The announcement of the fourth season kept details on any guests we might see more under wraps. So, we can only guess – and hope – about who we will see in the upcoming season. Perhaps some popular YouTube chefs like Rosanna Pansino? So far, in the third season, we've seen some big names like Jamie Oliver, the famous UK chef and restaurateur; Sophia Roe, best known for her work on the Emmy-nominated Vice TV's Counter Space; Gabe Kennedy, founder of Plant People, and television chef and restaurateur Esther Choi.
Related: Only Murders in the Building Season 2: Why We're Excited to See Cara Delevingne Play Selena Gomez's Love Interest
One of the chefs that appeared on the show was MasterChef judge Tanya Holland, who appeared in the first season to teach Gomez a recipe for cheddar scallion biscuits and buttermilk fried chicken. In an interview with Mashed back in September of last year, Holland opened up about her experience on the show and what it was like to be teaching Selena Gomez those recipes. "I just thought she was really kind and sweet. And curious, and wanted to learn, and wanted to do something really well," she said.
Selena + Chef Season 4: Release Information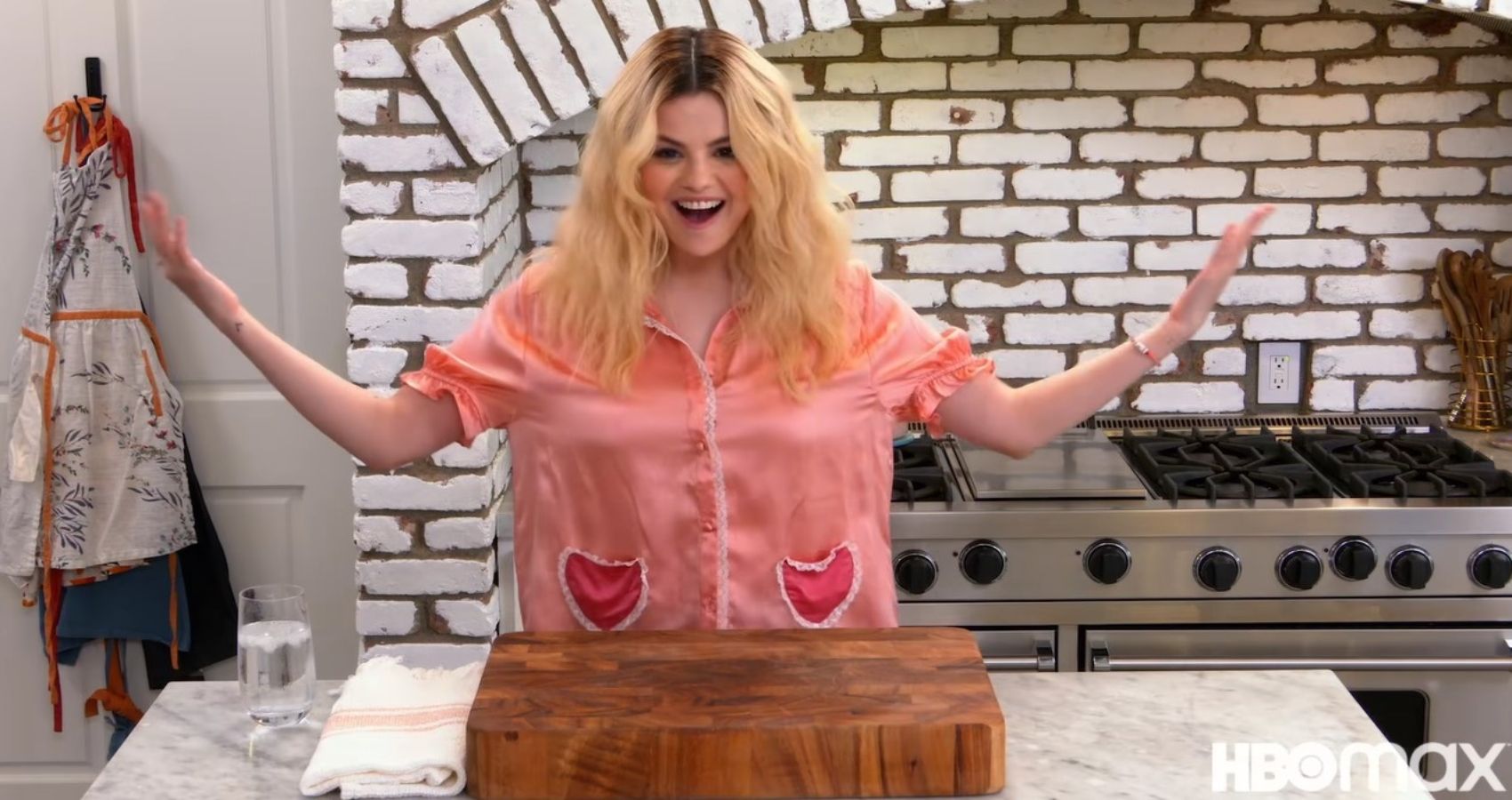 The third season of Selena + Chef concluded in November of last year on HBO Max. Since it was already announced that the show was renewed, fans have been eagerly waiting to see Gomez whip up some new dishes. However, the network has revealed nothing about the filming and production so far.
If you look at the timeline, the second season of this show concluded in February of last year, while the third season premiered a few months later in October, eight months, to be precise. That said, the gap between the first and second seasons was only five months. Given this timeline, fans speculate that the fourth season's premiere date is somewhere around the corner. We would not be too surprised to see a trailer for the upcoming season drop anytime now.
Related: Every Selena Gomez Movie, Ranked
Since each season featured ten episodes, it's likely that the fourth season will also feature the same number of episodes, which means we will be seeing many more chefs guiding Gomez through culinary ventures.
The Boys Season 3 Posters Highlight the Warring Factions of Supes and Non-Supes
Read Next
About The Author