Kurt Russell is one of the few child actors to successfully make the transition from child actor to Hollywood heavyweight. Born into the entertainment industry, to actor father Neil Oliver "Bing" Russell, and dancer Louise Julia, Russell came of age on the silver screen. He began his career at 12 years old with a role in the western television series The Travels of Jamie McPheeters. After proving himself as a young actor, Disney offered Russell a 10-year film contract in 1966, where Russell became Disney's most notable star of the 60s and 70s.
Since his time as a Disney Prince, Russell has starred in a wide variety of projects across many genres. He has made a name for himself as a veritable action star, taken on iconic roles such as Elvis Presley and Santa Claus, and has become a favorite choice of renowned directors John Carpenter and Quentin Tarantino. Whittling down the list of his best roles was a near-impossible challenge when considering his body of work – certainly, one could argue that many more could meet the criteria. You can next catch Russell in the 10th installment of the Fast and Furious franchise Fast Xwhich will be released in 2023. Here we celebrate ten of Kurt Russell's best movies, ranked.
Related: Best John Carpenter Movies, Ranked
10

The Christmas Chronicles

The Netflix original movie The Christmas Chronicles is one of Kurt Russell's best movies because his interpretation of Santa Claus is absolutely iconic. Russell gives us the wholesome charm we expect to see in Santa Claus while still being a little bit naughty, and is considered to be some of the best movie portrayals of Santa Claus. Furthermore, not only does he refuse to subscribe to the stereotypical Santa Claus tropes, he borderline resents them. The film follows two siblings on their scheme to catch Santa Claus on video one Christmas Eve, which as one might expect does not go exactly as planned. Russell's real-life partner Goldie Hawn also cameos as – you guessed it – Mrs. Claus. The film was so successful it spawned a sequel The Christmas Chronicles 2. Russel reprised his role as St. Nick, while Hawn also returned in a leading role.



9

Escape From New York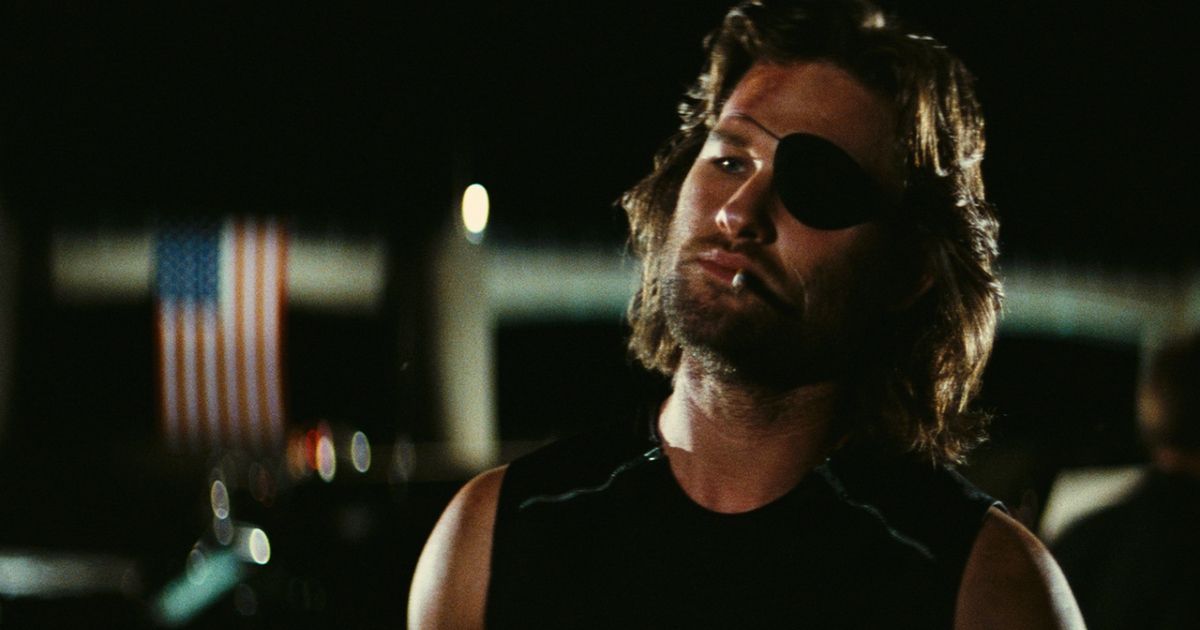 In one of his most memorable roles, Kurt Russell stars in the futuristic sci-fi thriller Escape From New York where New York City has been designated America's maximum-security prison. When a dangerous criminal faction highjacks Air Force One and crashlands into the prison, inmate Snake Plissken (Russell) who is also an ex-soldier is promised a pardon if he can rescue the POTUS within 24 hours. The film was a commercial success earning four times its original production budget. It has since reached cult status and even spawned the less successful sequel Escape From LA John Carpenters' legendary Escape from New York celebrated its 40th anniversary in 2021.
8

Guardians of the Galaxy Vol. 2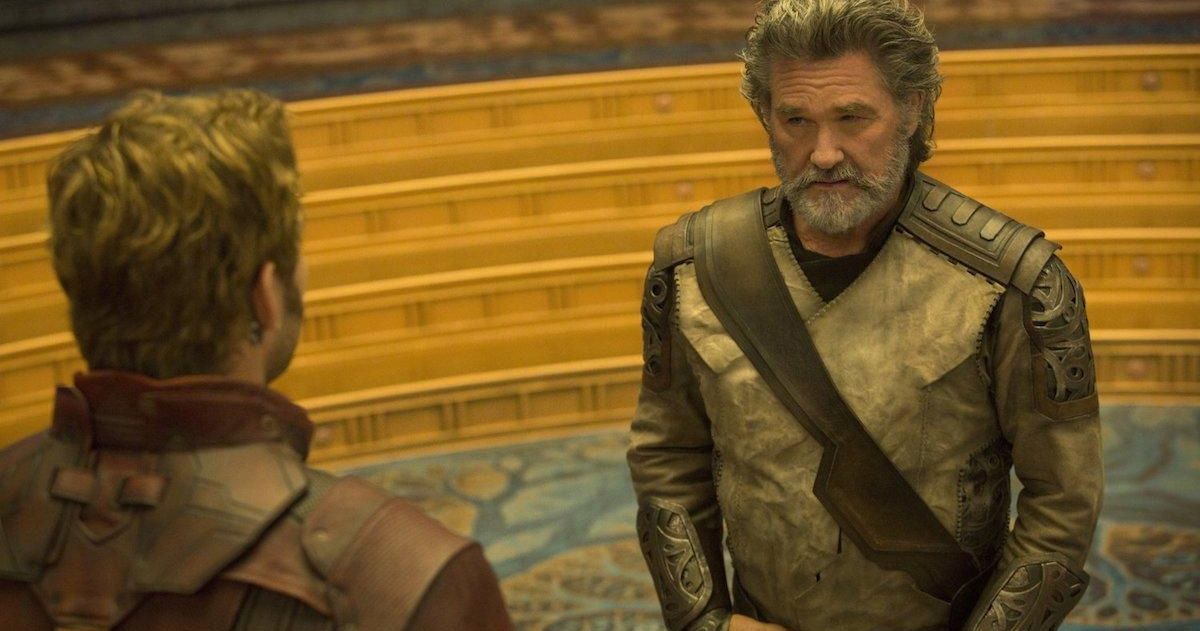 Kurt Russell takes on the role of the popular villain Ego in Guardians of the Galaxy Vol. 2. It is one of Russell's best movies because of his uncanny ability to make you want to root for him despite his character being a megalomaniac of the highest degree. As Quill learns that Ego is his fatherhe soon learns that he was also responsible for the death of his mother and will be responsible for the death of many more unless Quill and the Guardians can stop him.
7

Overboard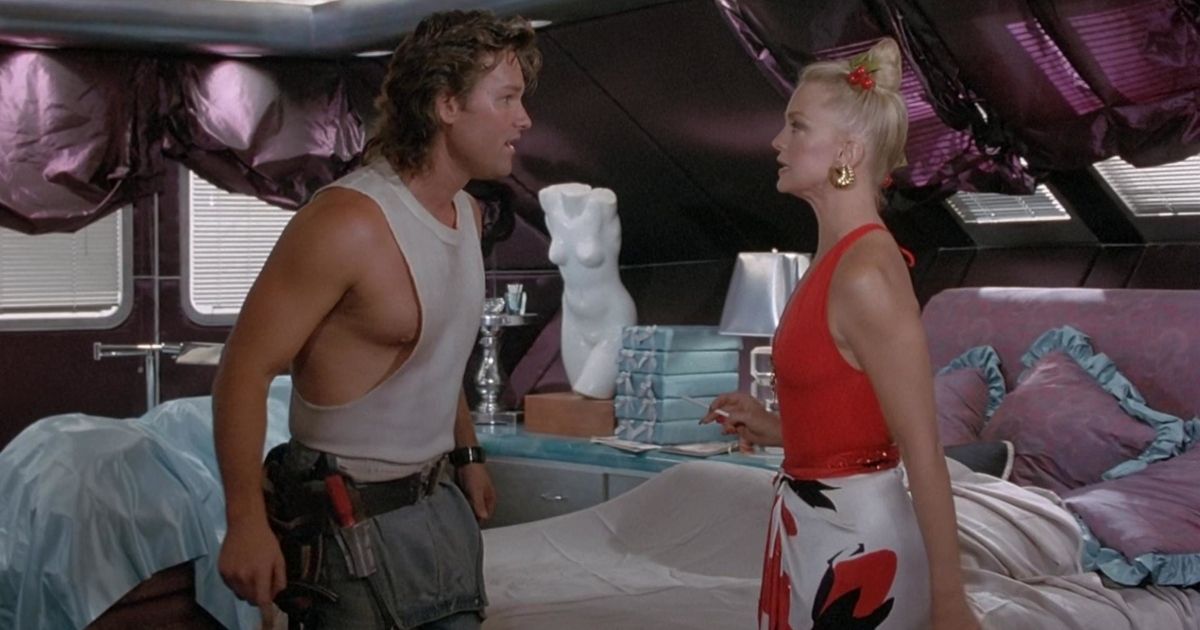 Russell stars opposite long-time partner Goldie Hawn in Overboard a hilarious rom-com about Joanna Staton a spoiled heiress (Hawn) who stiffs carpenter Dean Proffitt (Russell) who does some work for her on her luxury yacht. When the heiress later falls overboard and gets amnesia, Proffitt claims she is his wife Annie and cons her into raising his kids and keeping his home. In typical rom-com fashion, the pair soon develop feelings for one another, that is, until Joanna gets her memory back. Russell and Hawn have incredible chemistry in this classic romantic comedy.
6

Miracle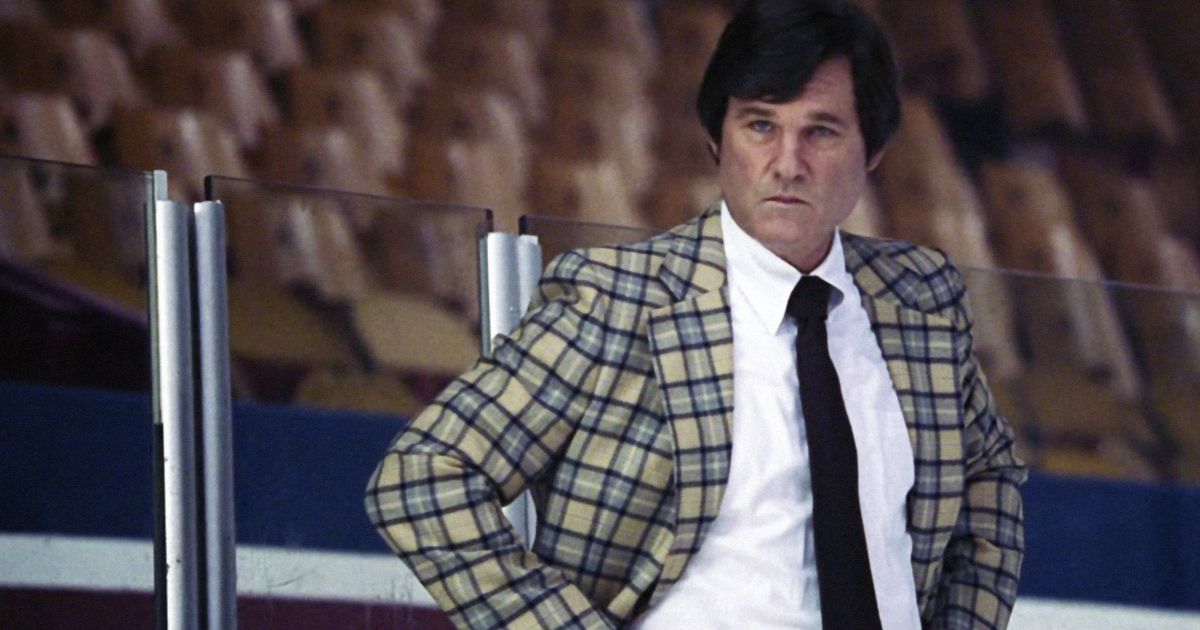 Miracle is one of Kurt Russell's best movies because of his outstanding and emotional performance as Coach Herb Brooks who guided the American hockey team to a gold medal victory over the Soviets in the 1980 Winter Olympics. The unprecedented win would later be dubbed the "Miracle on Ice". Miracle is often included in best sports movies of all time lists.
Related: Best Coaches in Sports Movies, Ranked
5

Breakdown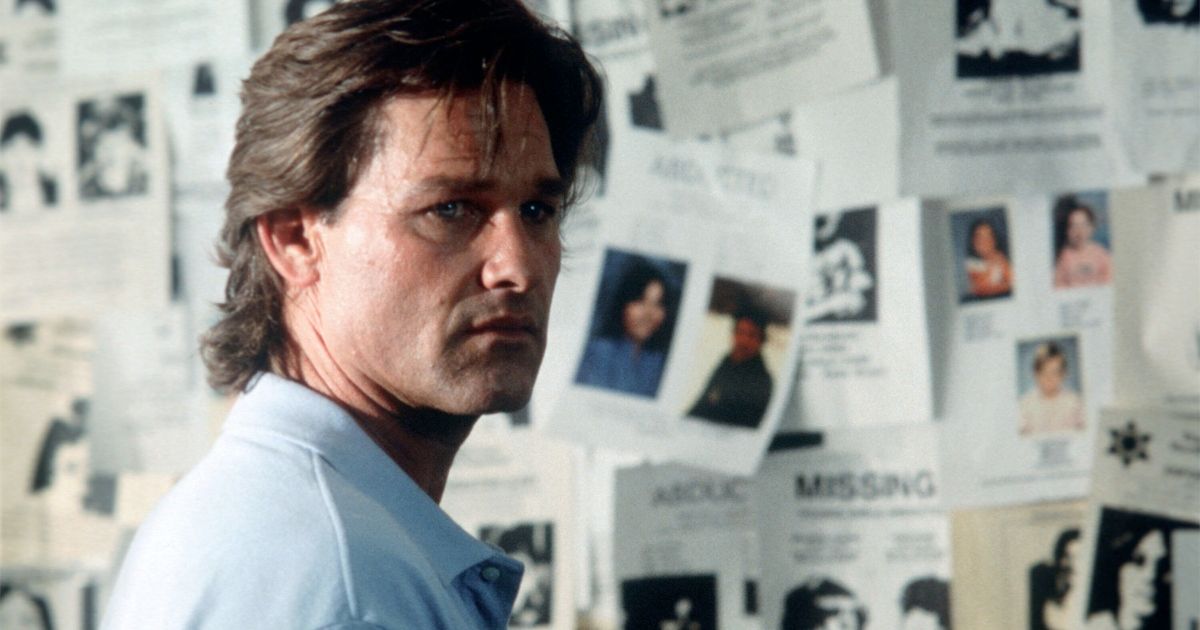 In one of his best movies, Kurt Russell stars as Jeff Taylor in the action-thriller Breakdown, which follows Jeff and his wife Amy (Kathleen Quinlan) on their move across country. After a seemingly innocuous confrontation with a fellow traveler at a gas station, Jeff's wife Amy mysteriously goes missing and Jeff must find her before it is too late.
4

Backdraft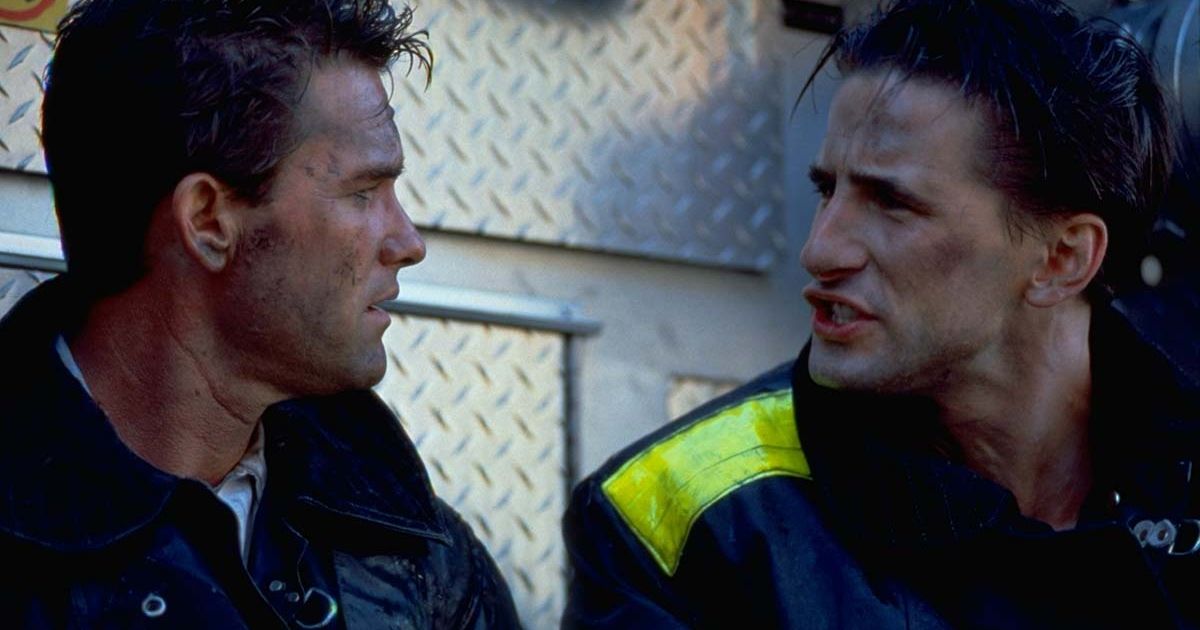 Backdraft is one of Kurt Russell's best movies because of the incredible firefighting action sequences and the underlying story about brotherly love. Russell stars opposite Billy Baldwin as two firefighters and brothers who are each trying to step out of the shadow of their deceased father in their own way. The pair have a strained relationship, but must learn to work together to help catch a dangerous arsonist. Backdraft is arguably one of the best firefighting movies of all time.
3

Tombstone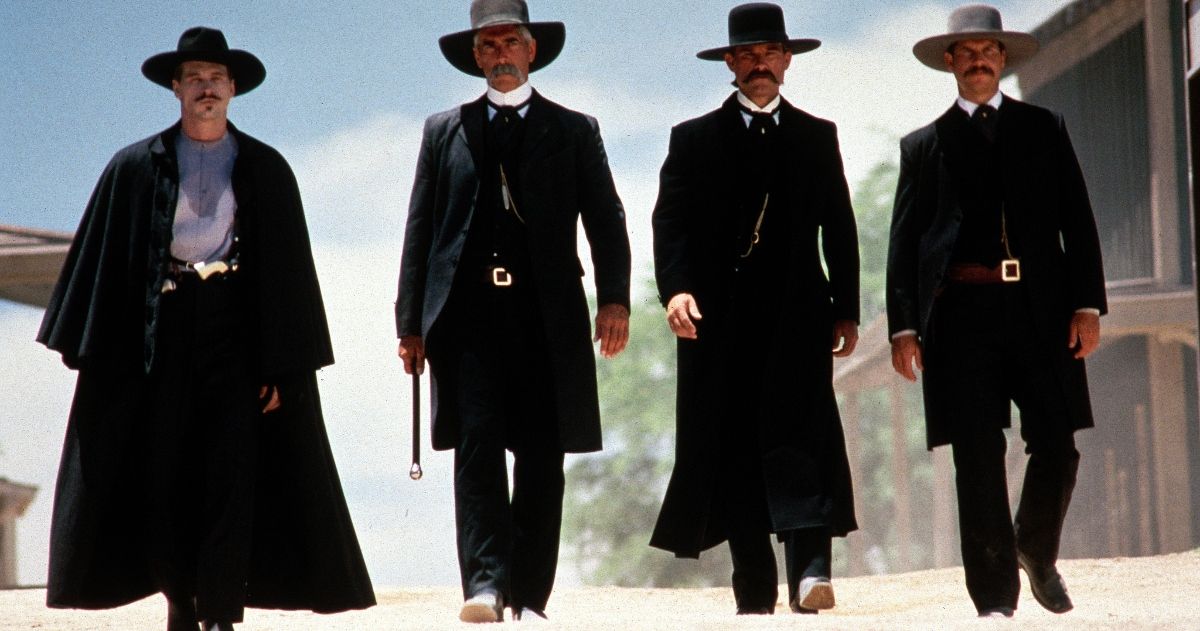 In Tombstone, Russell plays famed lawman Wyatt Earp who has left his past behind him and settled down with his brothers in Tombstone Arizona to start a business. Earp's reputation supersedes him however and soon trouble comes calling. Despite their plans for a new life the three brothers cannot ignore the call of duty and don their badges one last time to restore order to Tombstone, alongside Earp's loyal friend Doc Holiday (Val Kilmer) who steals the show with his outstanding performance.
2

Silkwood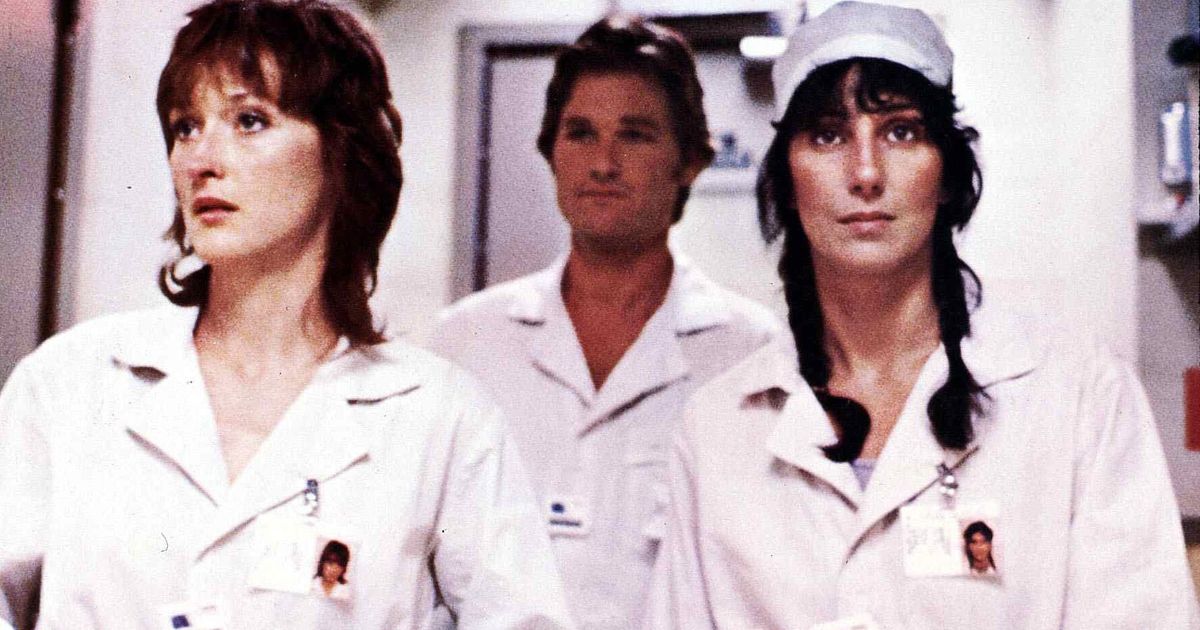 Silkwood is a biographical drama based on the book Who Killed Karen Silkwood? by Howard Kohn, which details the life and suspicious death of real-life whistleblower Karen Silkwood, a labor union activist who was investigating unethical practices at the Kerr-McGee Plutonium plant where she worked. The film was nominated for five Academy Awards, including Meryl Streep for Best Actress, Cher for Best Supporting Actress, and Mike Nichols for Best Director. It is one of Kurt Russell's best movies because at the time he was mainly known as an action star, and this was one of his first dramatic roles. His performance was praised by critics and audiences alike.
1

The Thing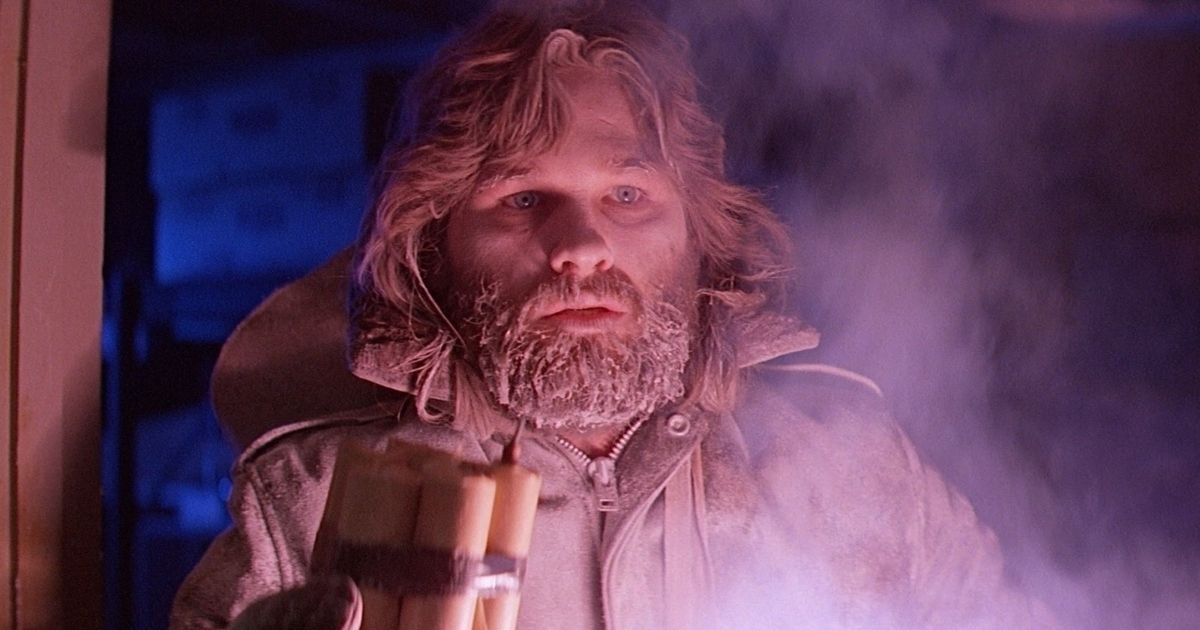 In his best movie of all time, Kurt Russell stars as helicopter pilot RJ MacReady in John Carpenter's The Thing. The sci-fi horror is about a research team in Antarctica that is confronted by an alien life force that can shape-shift and take on the appearance of its victims. Once discovered, tensions rise within the group as paranoia ensues. Upon its initial release, the film received mainly negative reviews and ironically was even dubbed the most hated movie of all time by Cinefastique. That said, over the years, the film has attained a loyal audience and reached a cult-classic status, and has been re-examined as one of the best science-fiction and horror films ever made. Director John Carpenter has recently stated his desire to make a sequel to The Thing starring Russell.
David Cronenberg Has No Regrets About Not Directing Top Gun
Read Next
About The Author